Pull the lower section of the cover down to disengage the clips.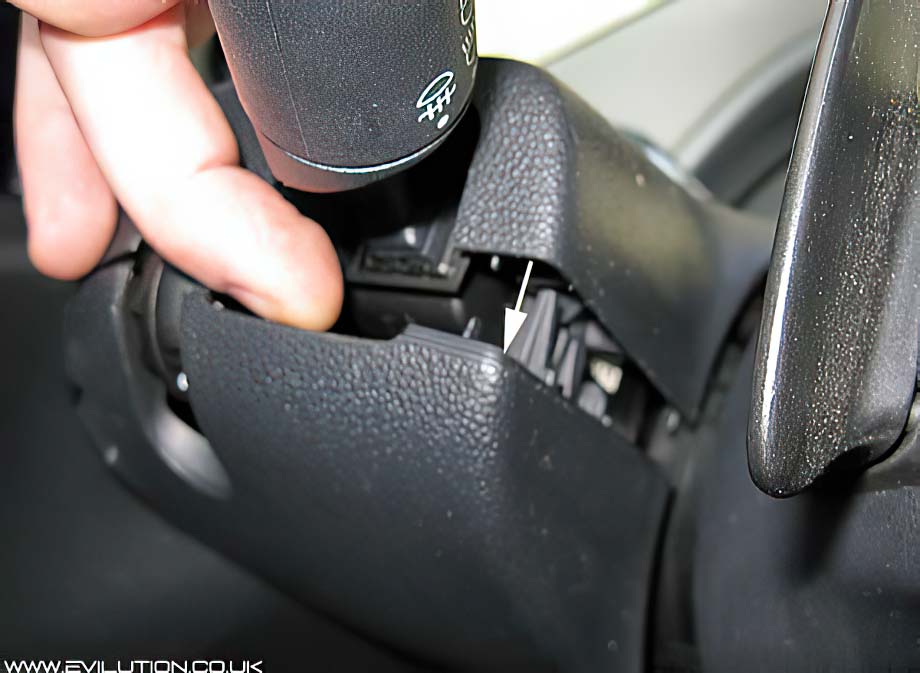 It hinges from the back on 2 hooks that pass over part of the dashboard.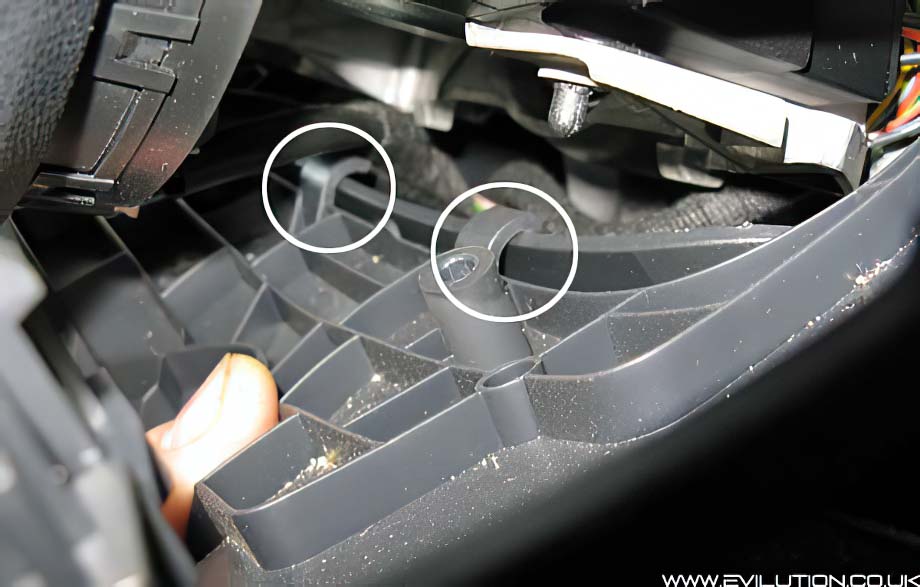 Look up under the steering column and you will see 2x Torx10 screws. Remove them.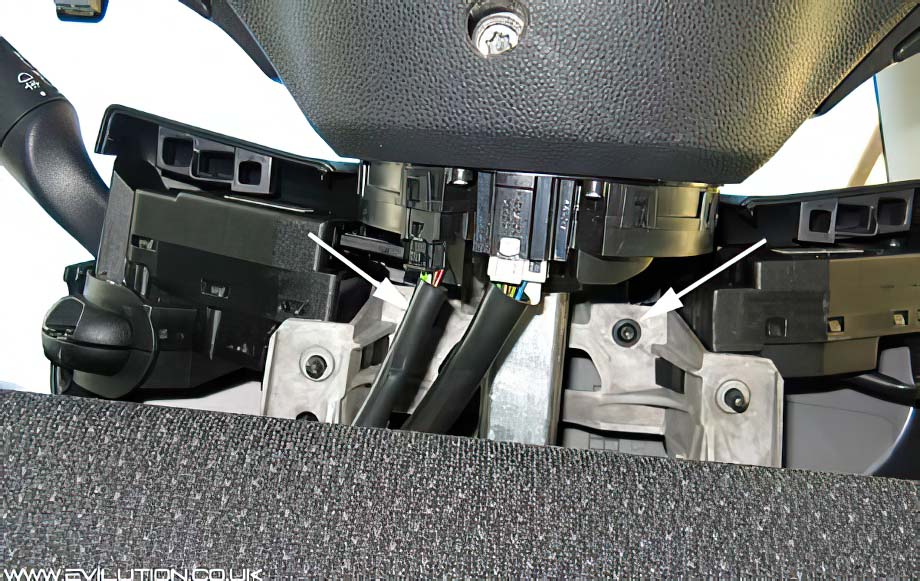 The top section can now be lifted off.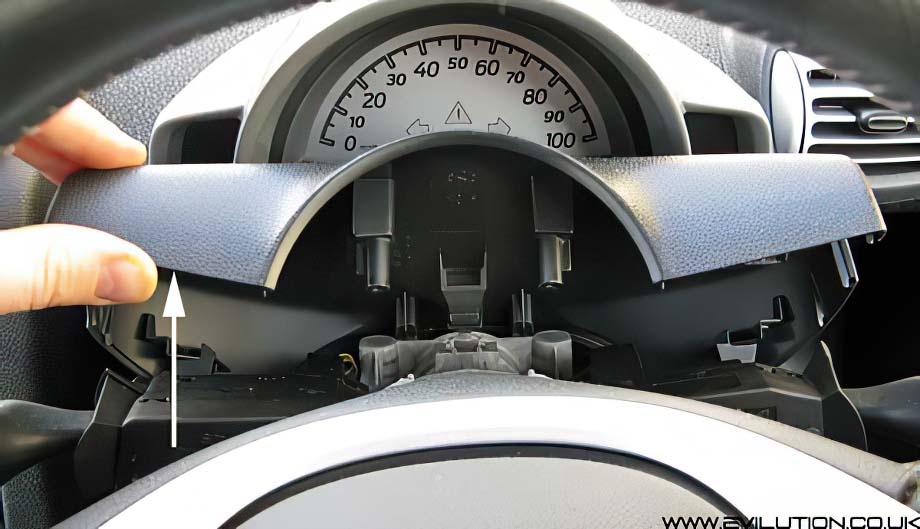 At the base of each stalk is a clip that needs to be pushed away from the steering column.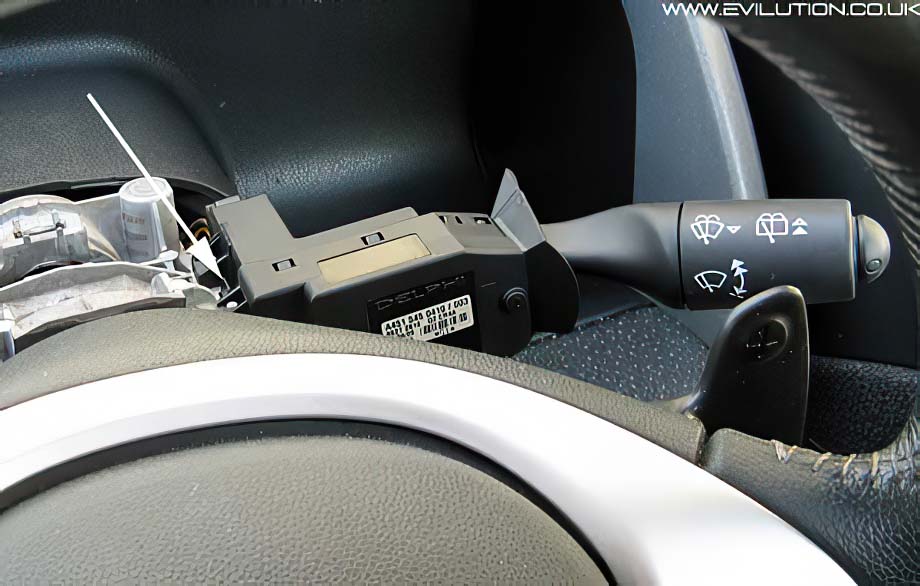 Here's a closer view of the clip.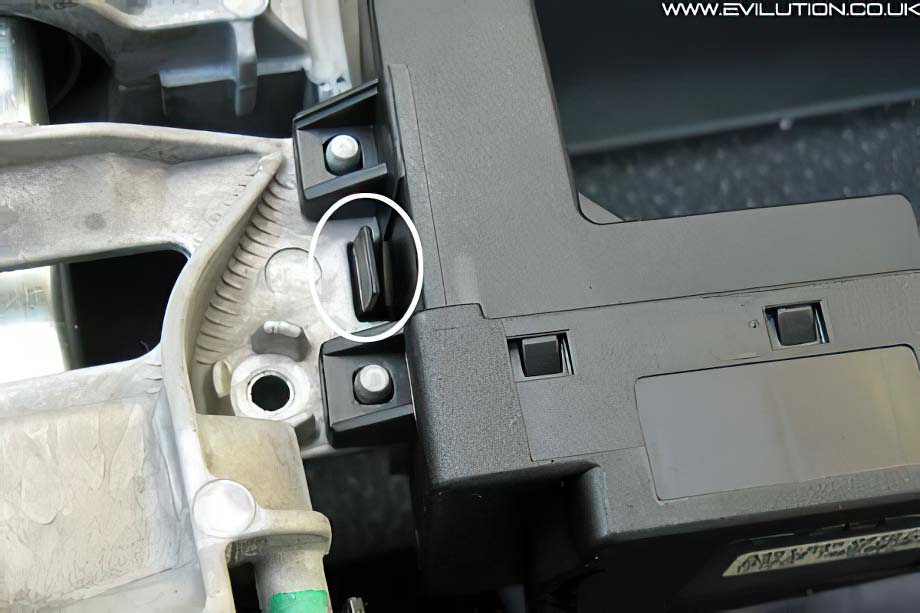 Press the clip and lift the stalk upwards to remove it.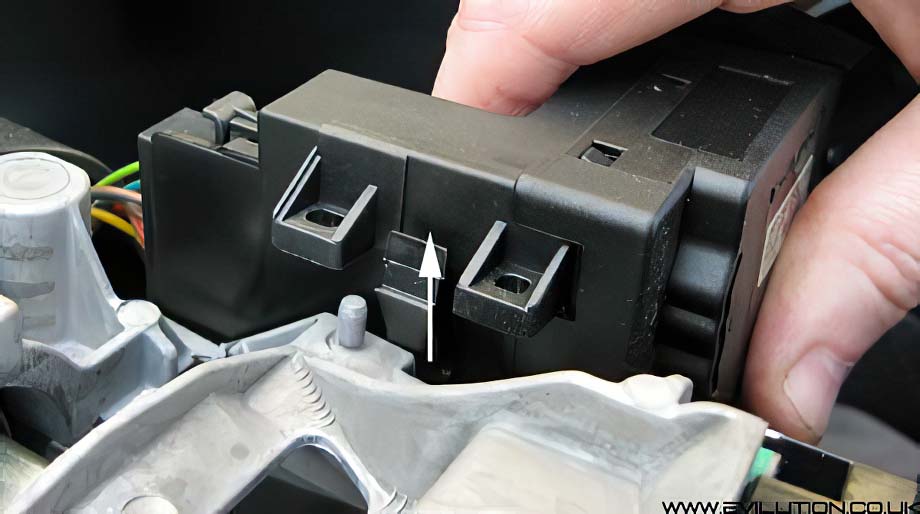 Locate the electrical connector on the back, press the tab and pull the connector out.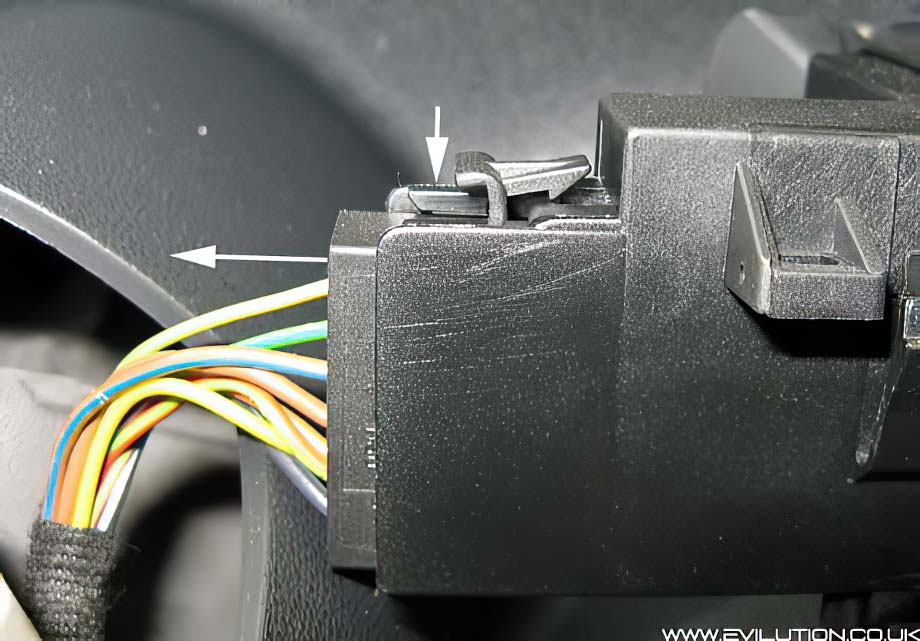 Refitting or replacing is the reverse of the above.