Fold the seat down and you'll notice a difference in fabric.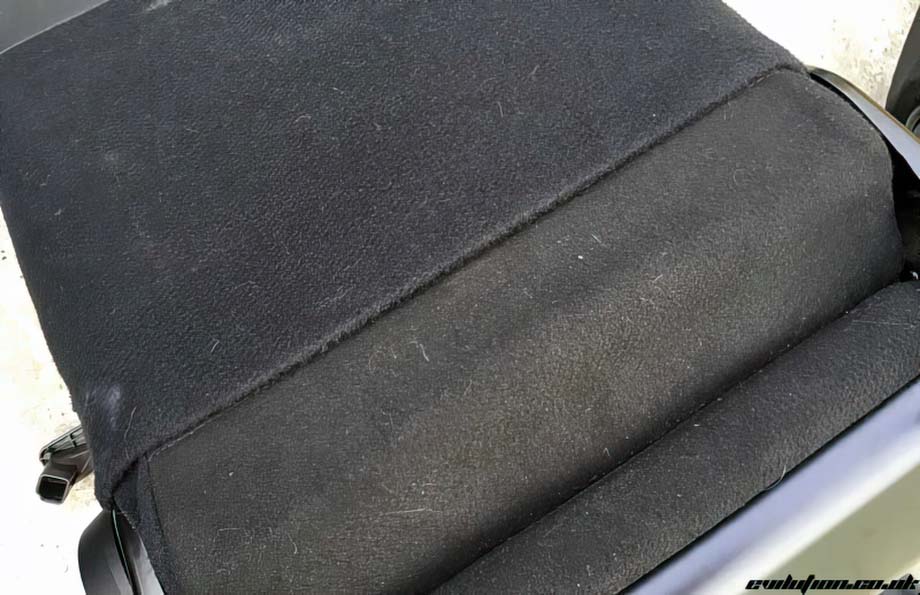 This is a join held together by a plastic channel on each side that locks together. Lift it to disconnect...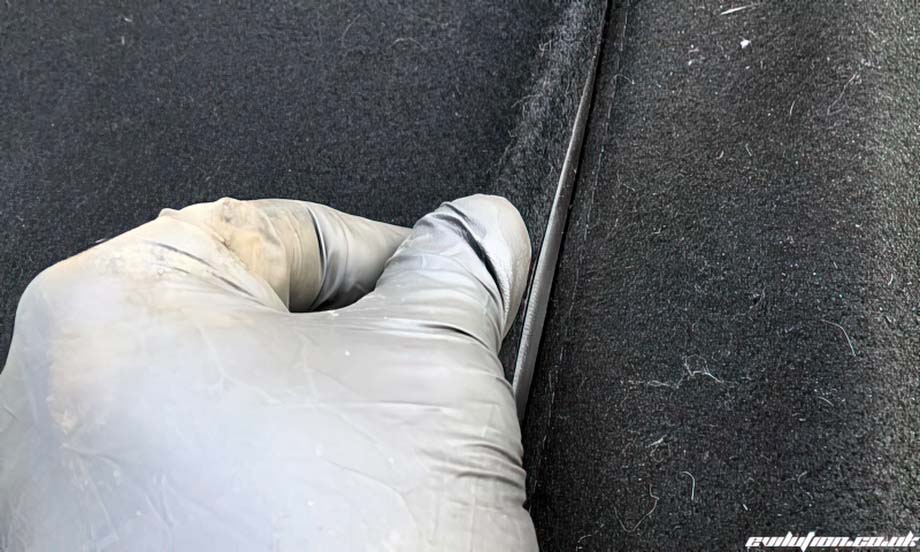 ...the top from the bottom.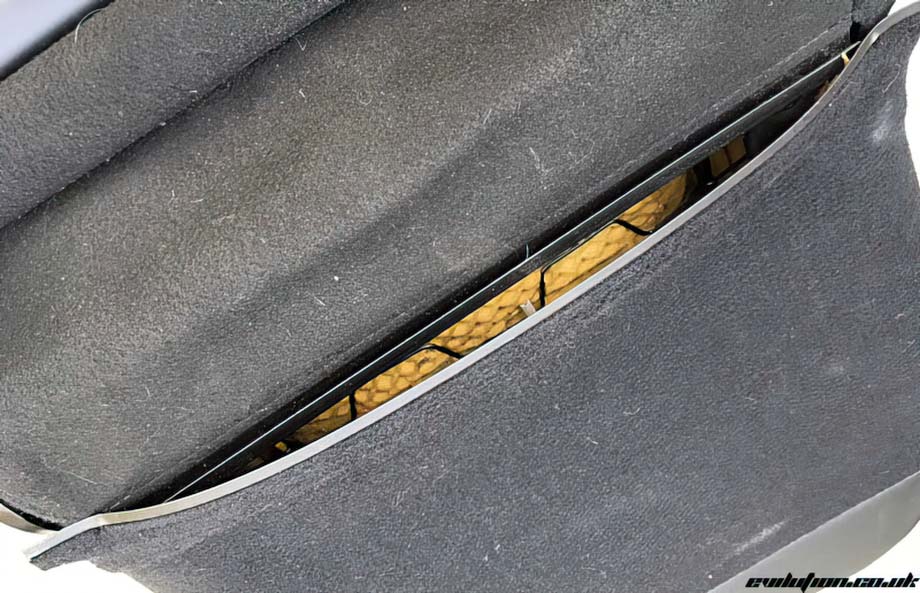 Pull the fabric cover upwards to reveal a load of metal-work.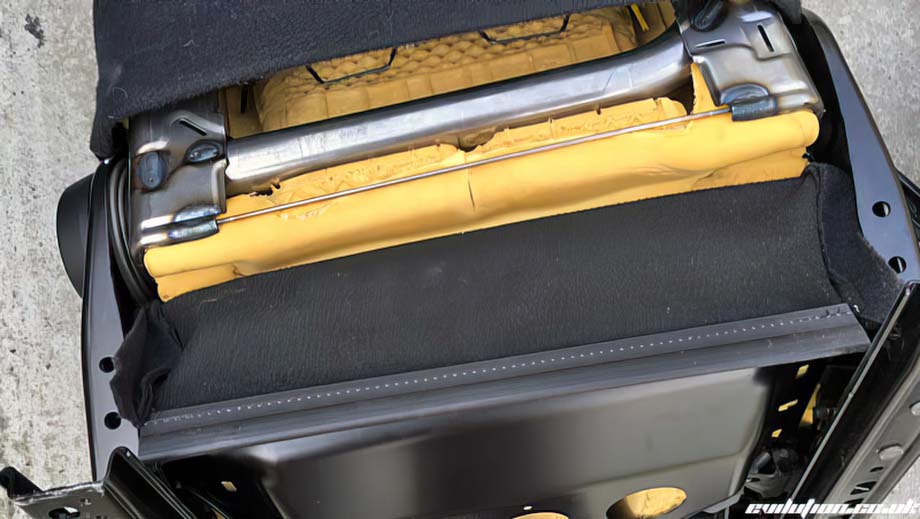 Look on the inner edge of the seat, you'll see 2 round holes. There's another one hidden higher up.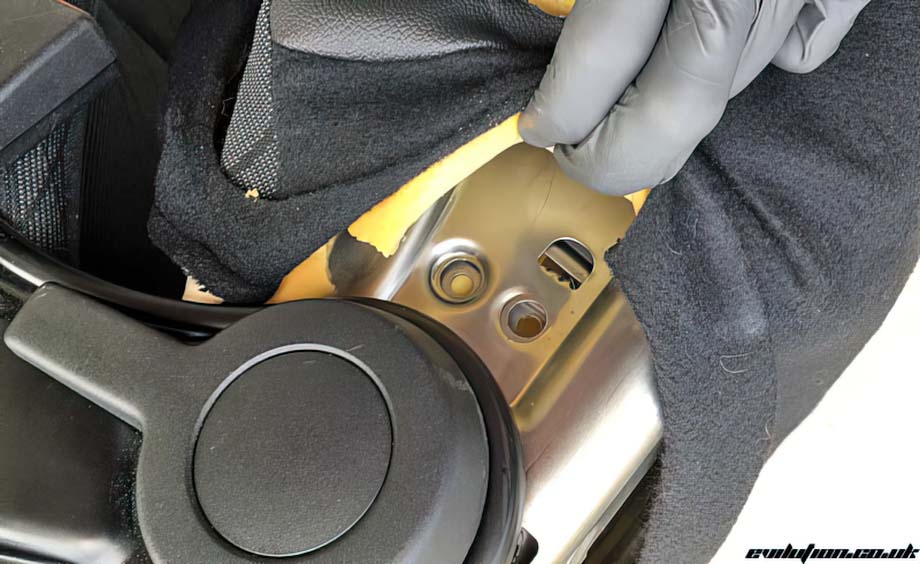 Take the base bracket, slide it under the fabric and offer it up to the holes.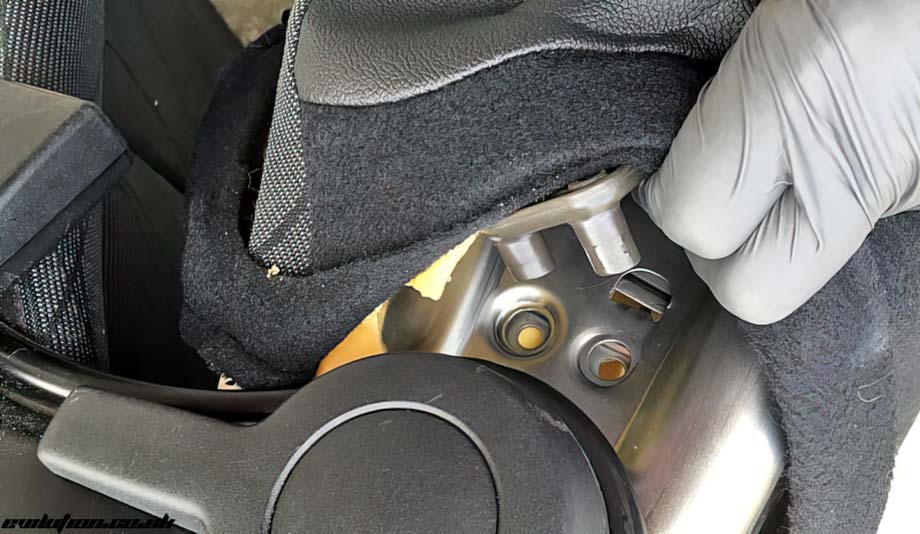 From the inside, fit and tighten all 3 bolts.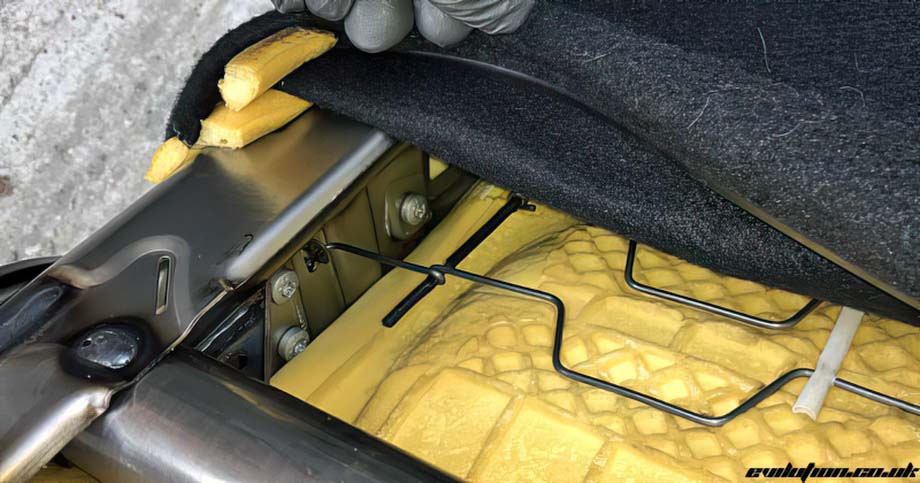 Pull the fabric back down into its normal position. Take a knife or scissors and trim around the socket.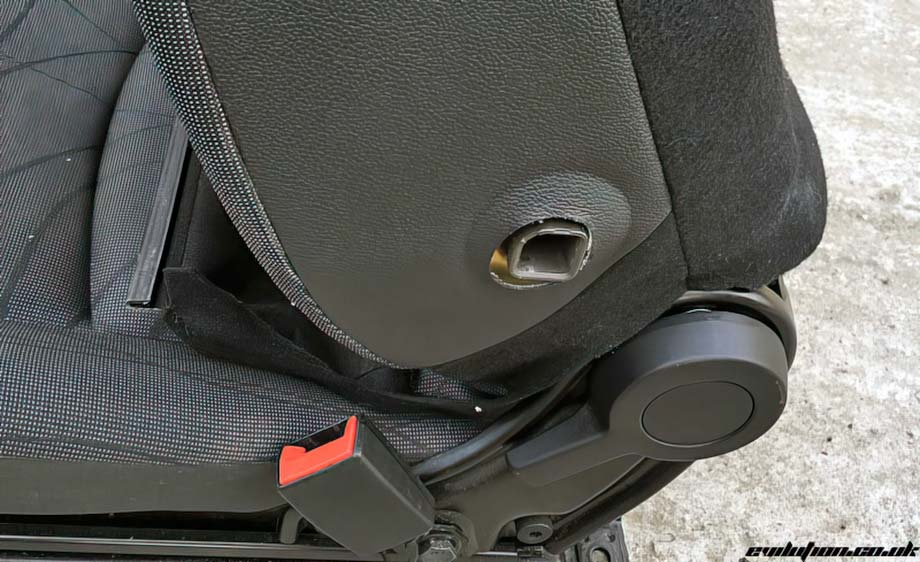 Take the arm rest and push it into the socket. Hopefully you'll also have a sprung metal in your arm rest kit.
Look around the socket and you'll see a slot that the clip pushes in to secure the arm rest.

Clip the rear fabric back together and you are done.