Remove the SE Drive cover and look into the base of the ignition barrel. You'll see a tab.
This tab is locked in the outward position and holds the barrel into the housing.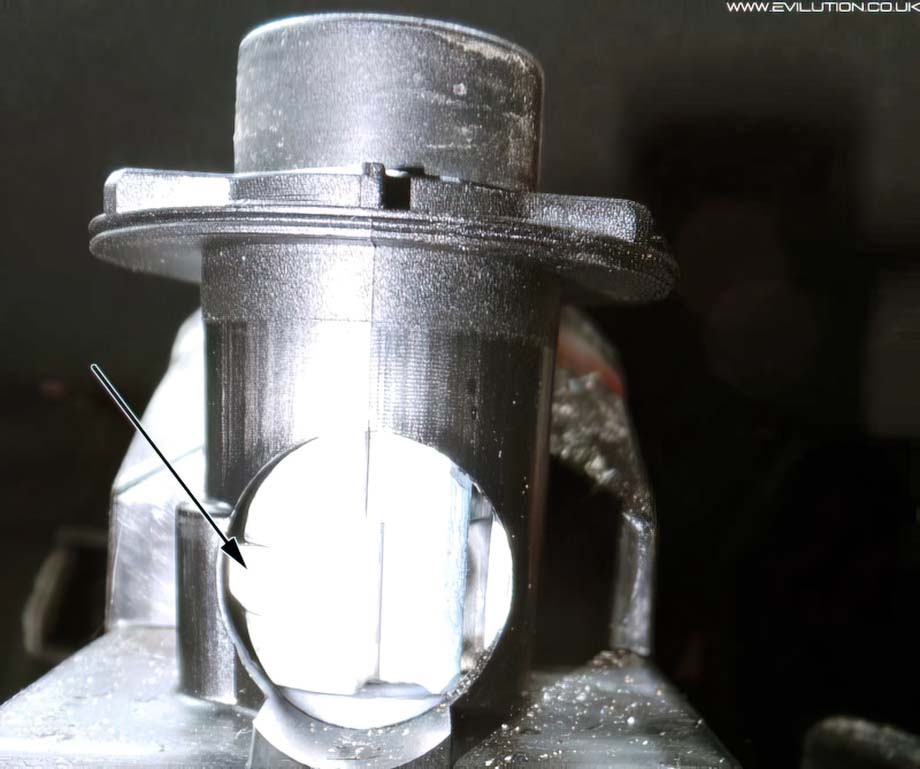 Put your key into the ignition...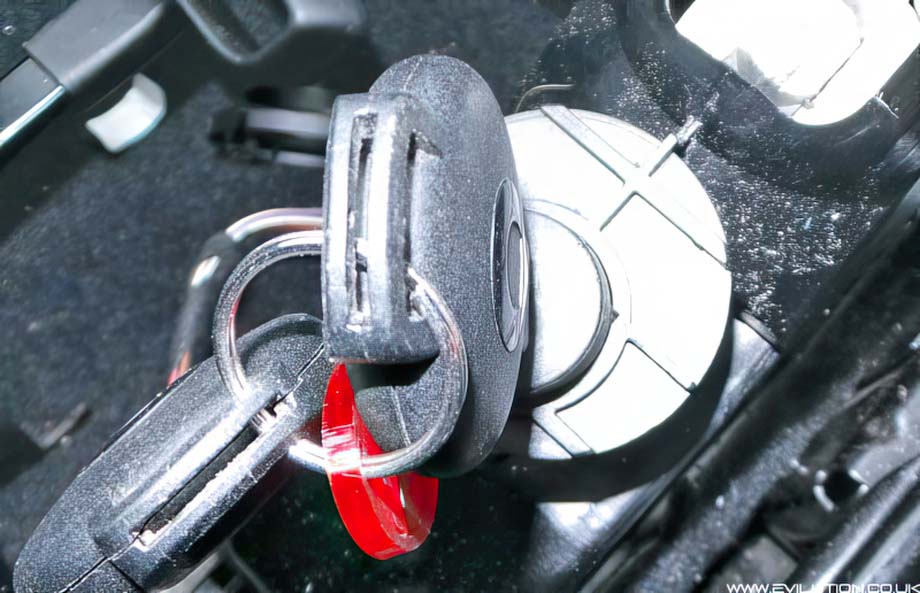 ...and turn it 90 degrees clockwise.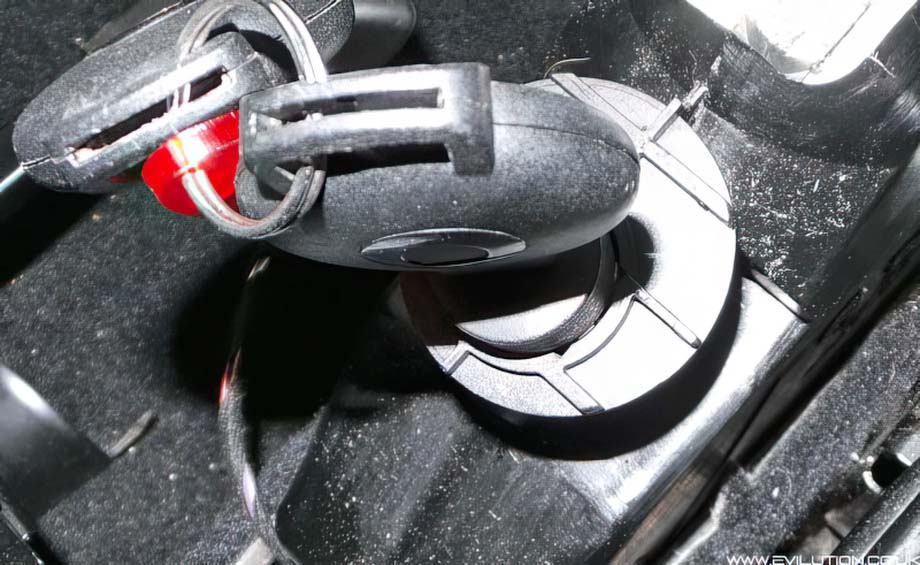 Stick a screwdriver into the hole in the base...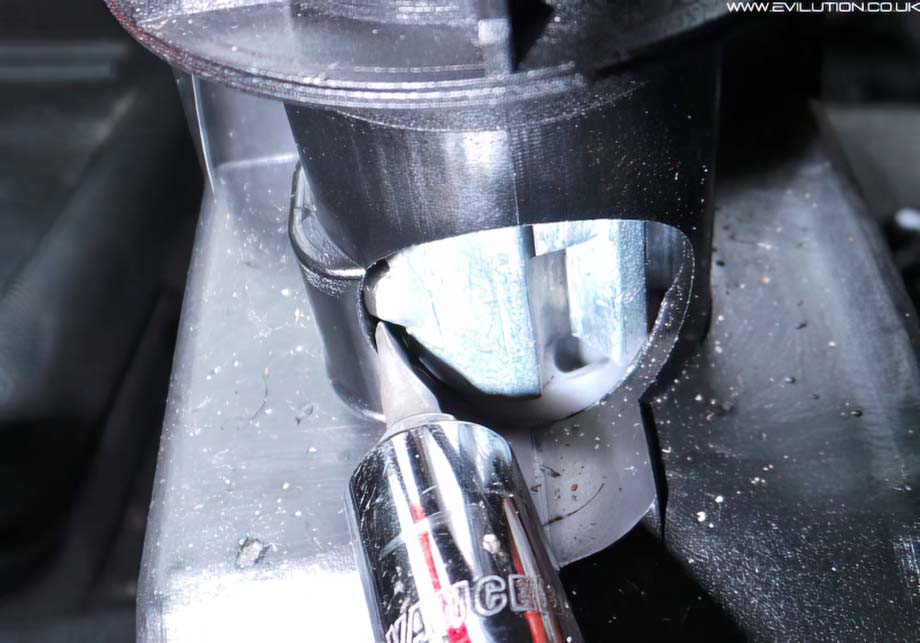 ...and lever the tab over.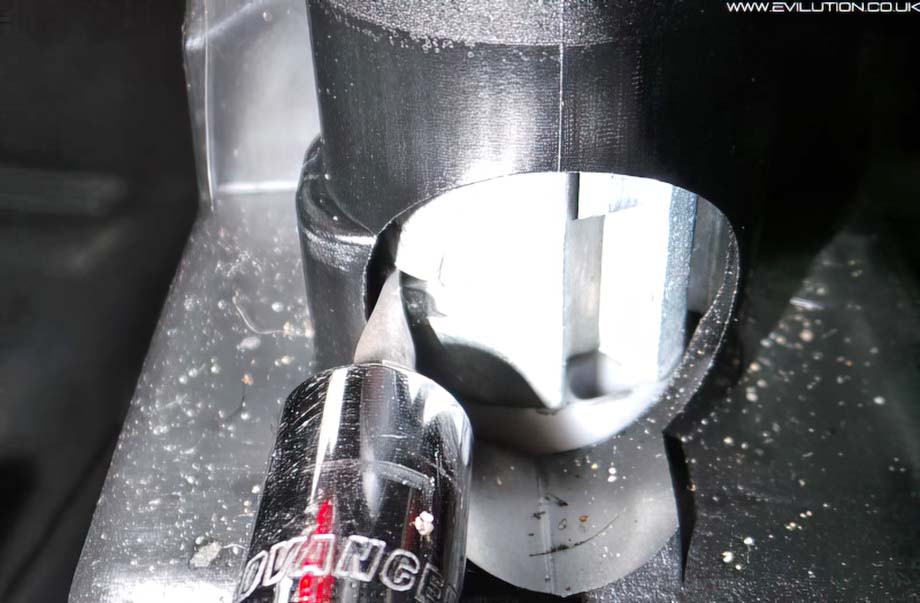 With the tab levered over, you can pull the key and the ignition barrel will come with it.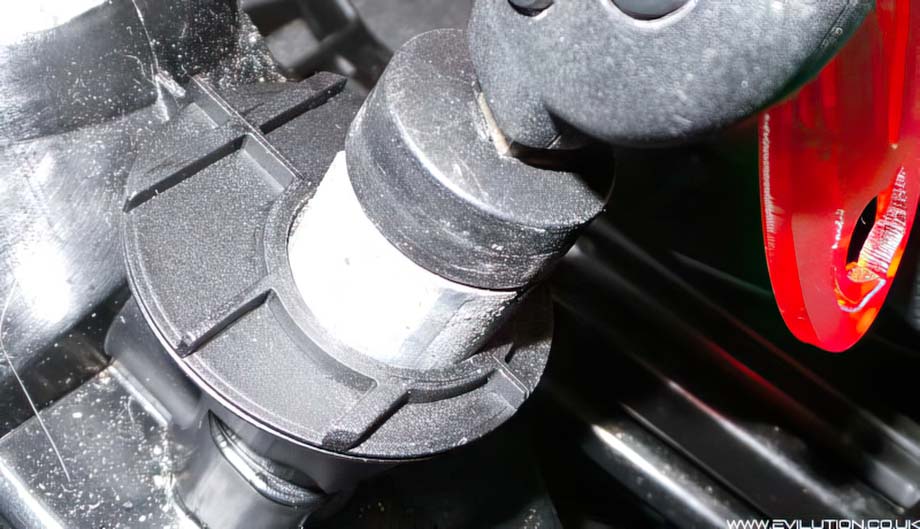 With the barrel out you can see the tab. Tab out...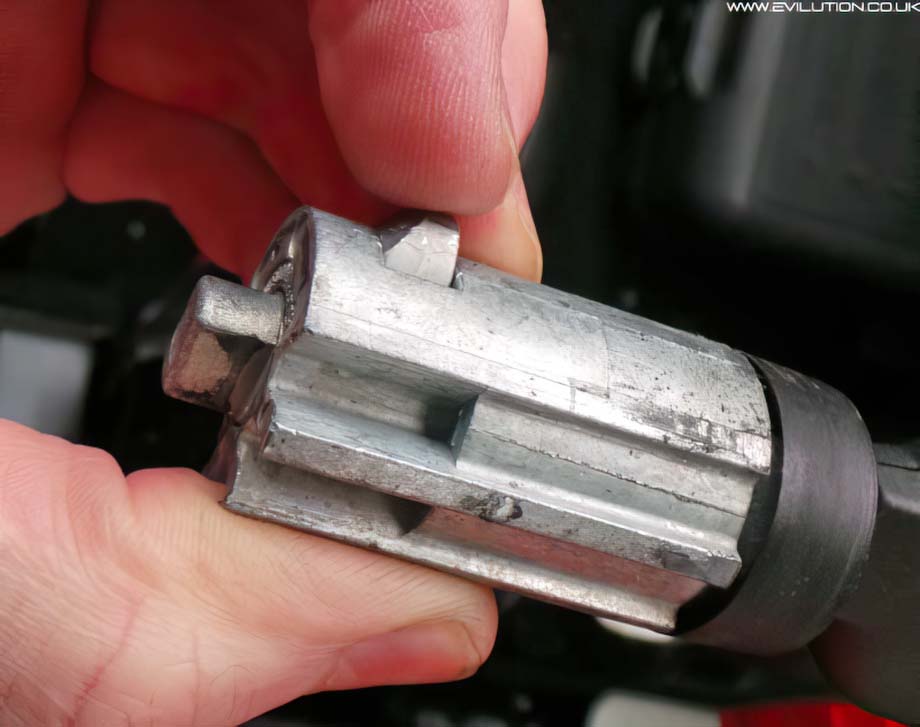 ...tab in.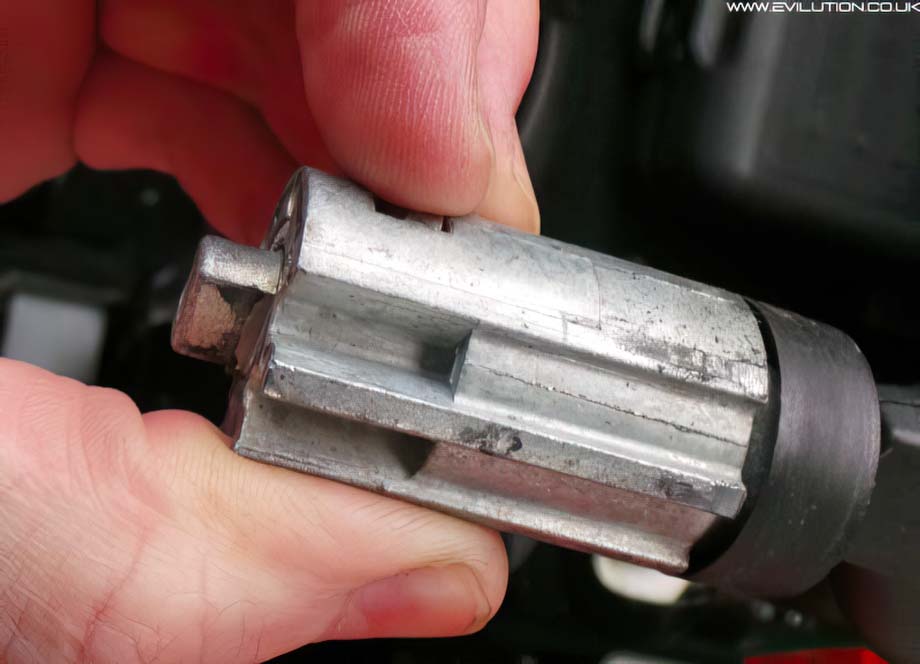 To refit it, just press the tab in and slide the barrel back into the housing.