The dash pods are designed for the left hand drive setup so the rev counter is nearest the driver.
On a right hand drive (RHD) smart 451, these pods are effectively on the wrong side.
Having the clock nearest you is no help at all so swapping these 2 over moves the rev counter closer
into your field of view so you don't have to take your eyes off of the road as much as you normally would.

This is what we will be left with, the rev counter on the right and the clock on the left.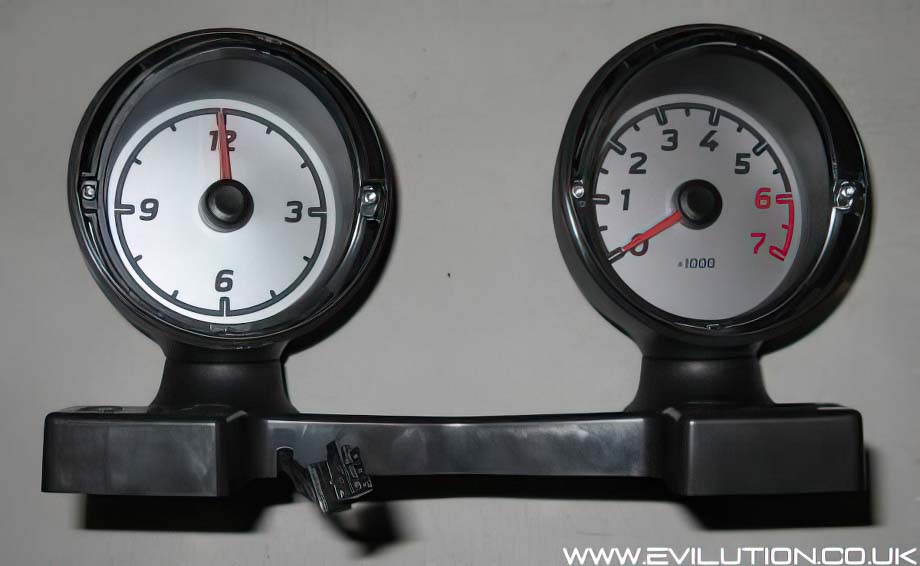 This has been copied elsewhere (as is the case with many of my mods) but they have unnecessarily
cut pieces out of the base as they didn't think it all through, remember we did it 1st.

Swapping The Pods Around