The front interior courtesy light has 3 bulbs. They are dim and pointless.




Jam a flat blade screwdriver in and lever the diffuser down.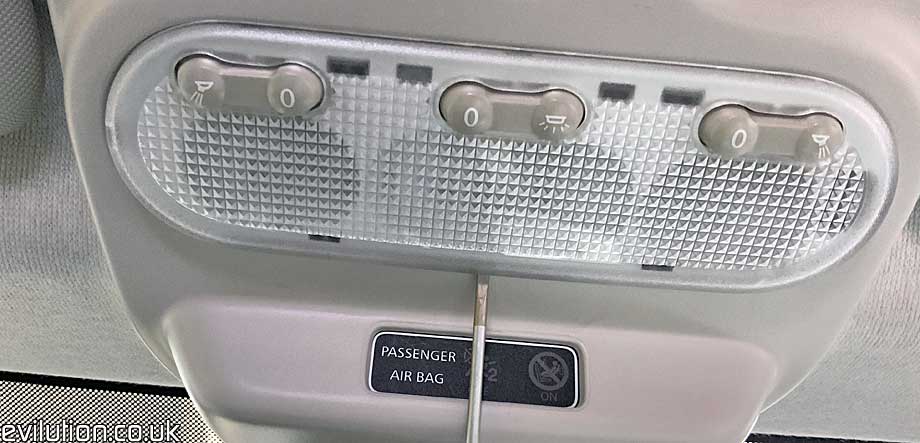 The clips easily let go and the diffuser with drop down.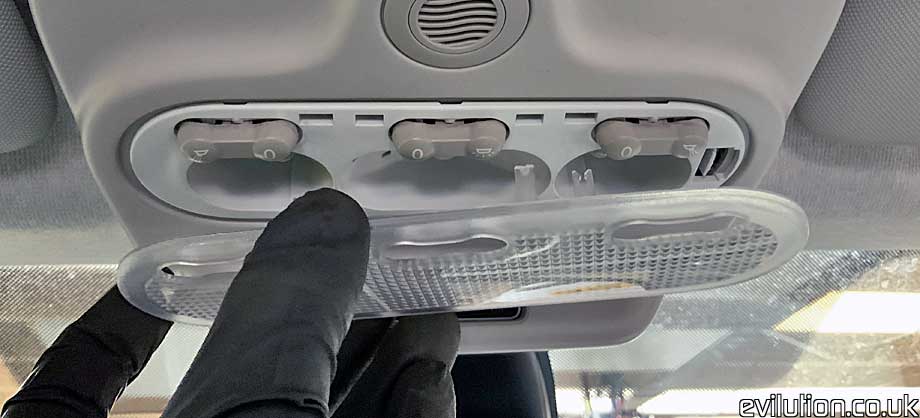 Look up and you'll see the 3 bulbs.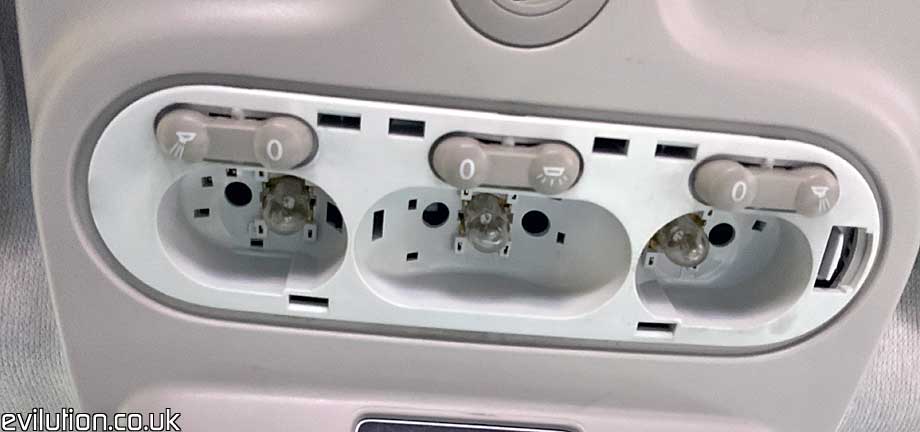 The bulbs just pull straight down to remove them.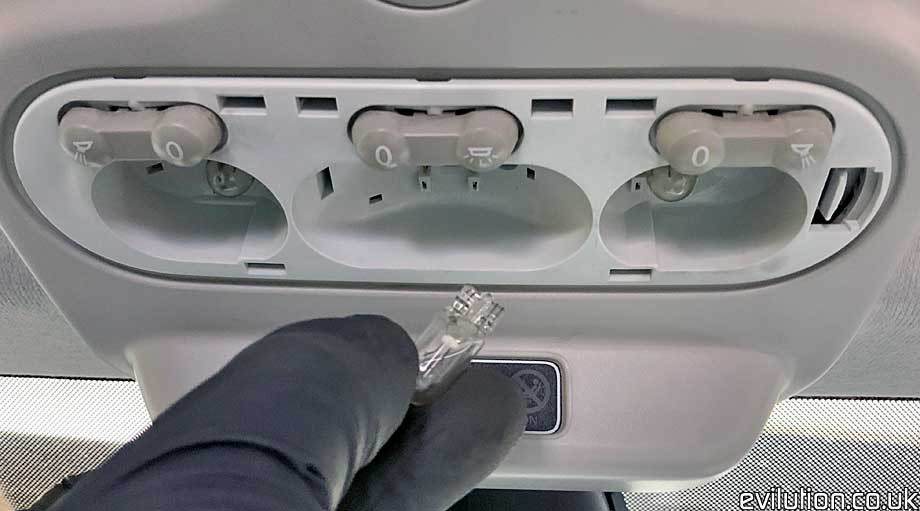 These are W5W, also known as 501 bulbs. Get yourself some LED replacements.

Going cheap on LEDs is never good practice. You'll just get cheap Chinese shit that won't last.

Consider something like the following.
White Osram W5W

White Ring W5W

White Philips W5W


Make sure you get white LEDs. Anything else is pointless and will make you look like a douche.