Slide the seat forwards and remove the bolt that holds the belt to the car body using a 16mm socket.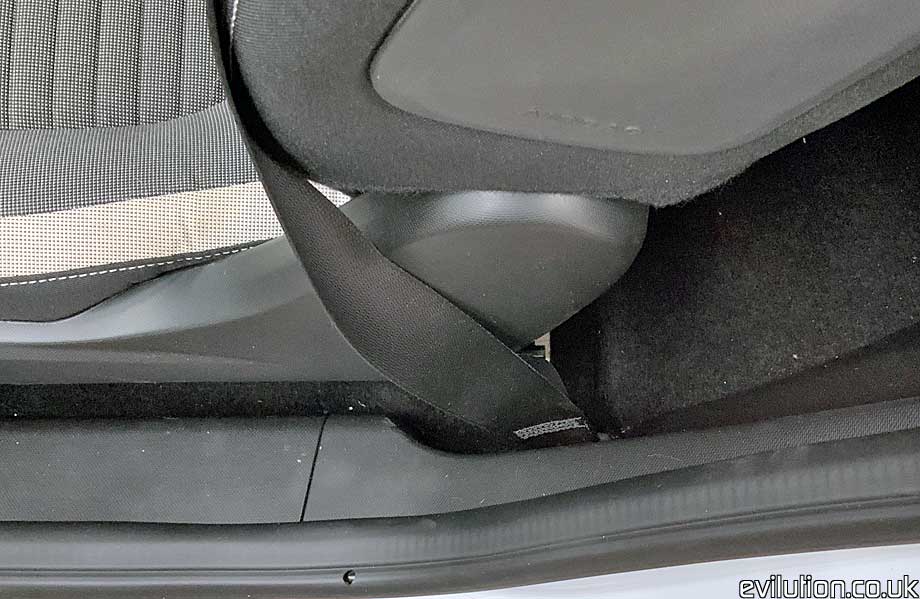 Pull the boot side panel off to reveal the seat belt guide. Remove the bolt with a 16mm socket.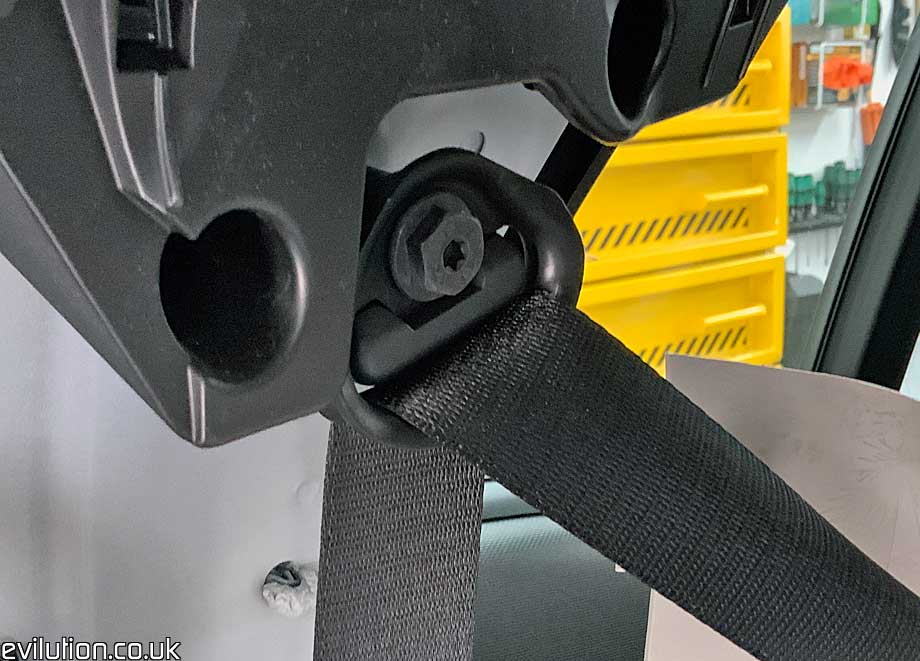 Move down to the seat belt reel. Remove the bolt using a 16mm socket.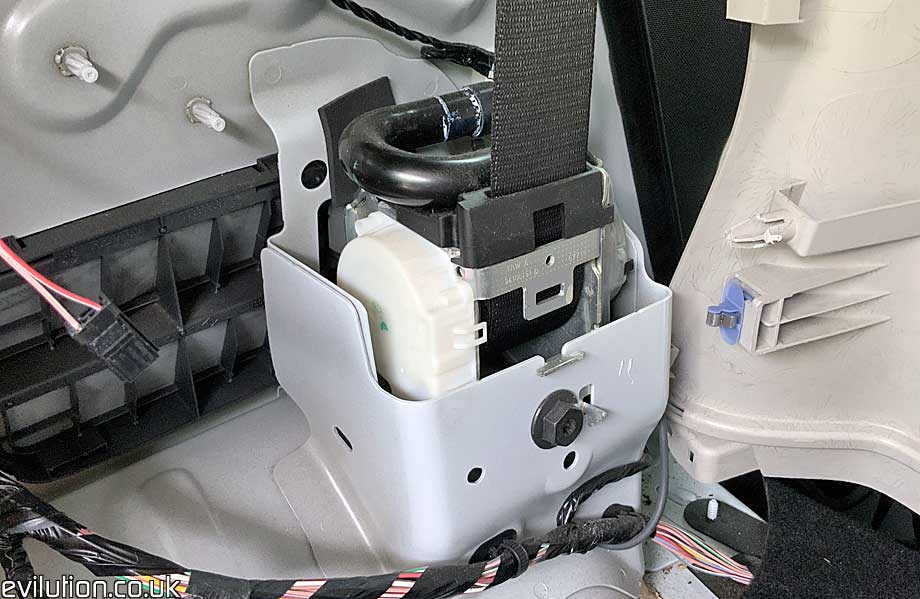 Now the important part. Make sure the ignition is off and you don't turn it on until you have replaced the seat belt.