Robin

ordered the armrest at
Misterdotcom


It is not an original armrest but they use the original fabric. In his opinion it is a
high quality (and German tested/approved) piece with a very solid construction.
Mark the drilling holes on to the seat frame. Ask a second person to help with determining
the exact hight. In Robin's case (6'2" tall) the most upper position was the best.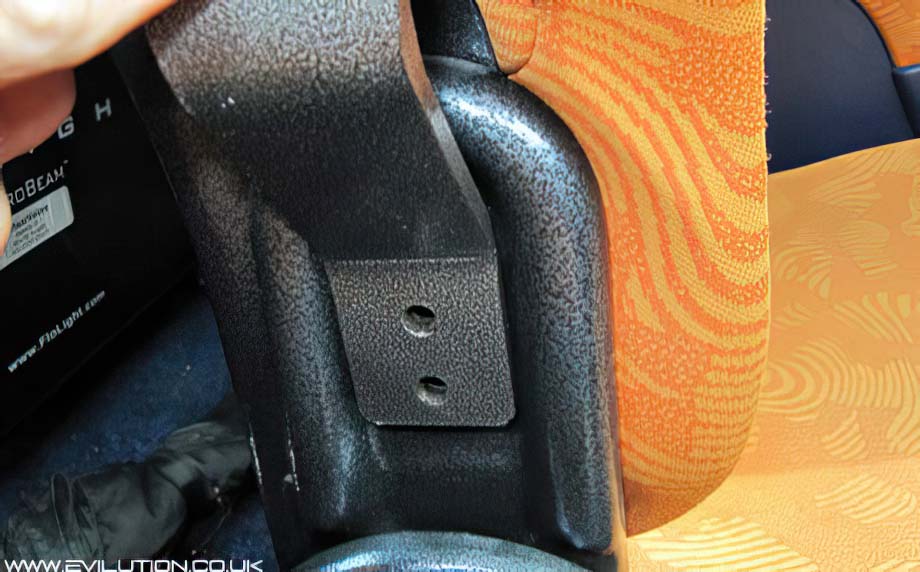 Pull back the back seat to expose two little clamps which hold the netting.
Using a large screwdriver, push the two clamps backward so you can unclip the metal wire
of the netting. This is required in order to get access to hold the nuts on the back later on.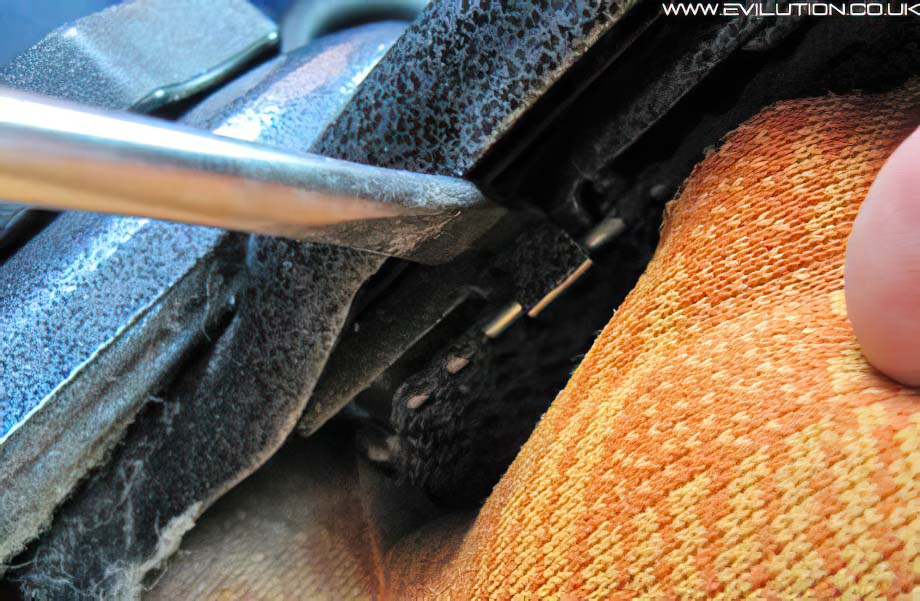 Use a vacuum cleaner or duct tape to catch all the drilling debris.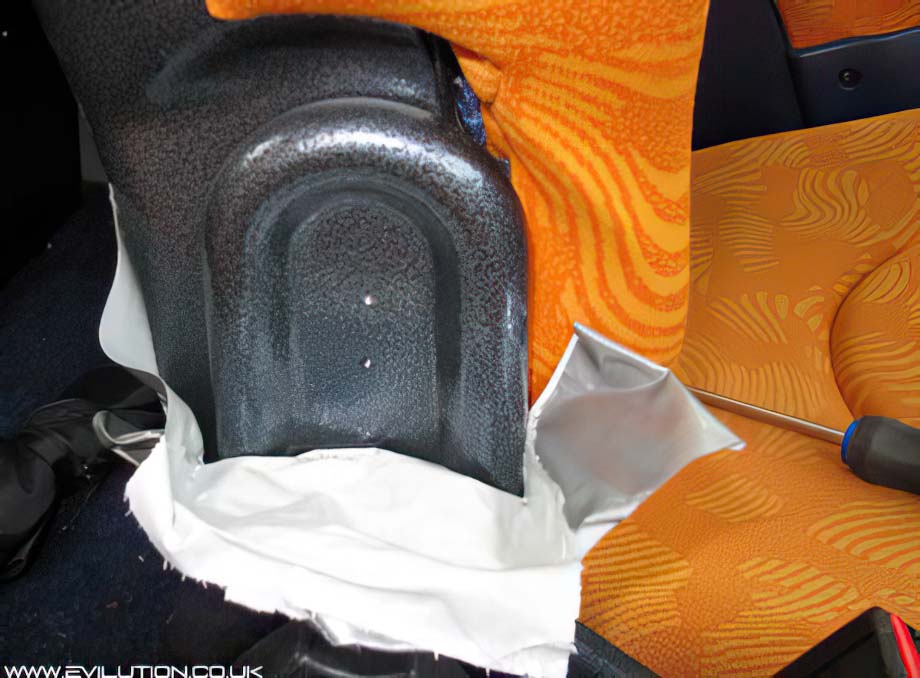 Use a small drill bit to drill a pilot hole through the thick metal. Then drill the
final hole with a 6mm drill. You can use a 10mm drill bit to de-burr the holes.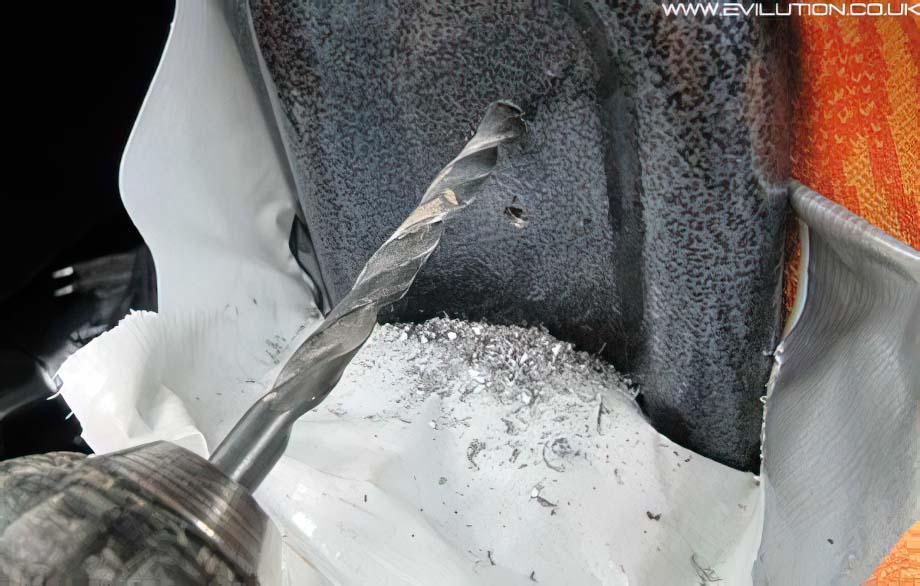 Put the washer in between the bracket and the armrest (highlighted below). Bolt
the armrest through the bracket. Some oil or copper grease on the thread will help.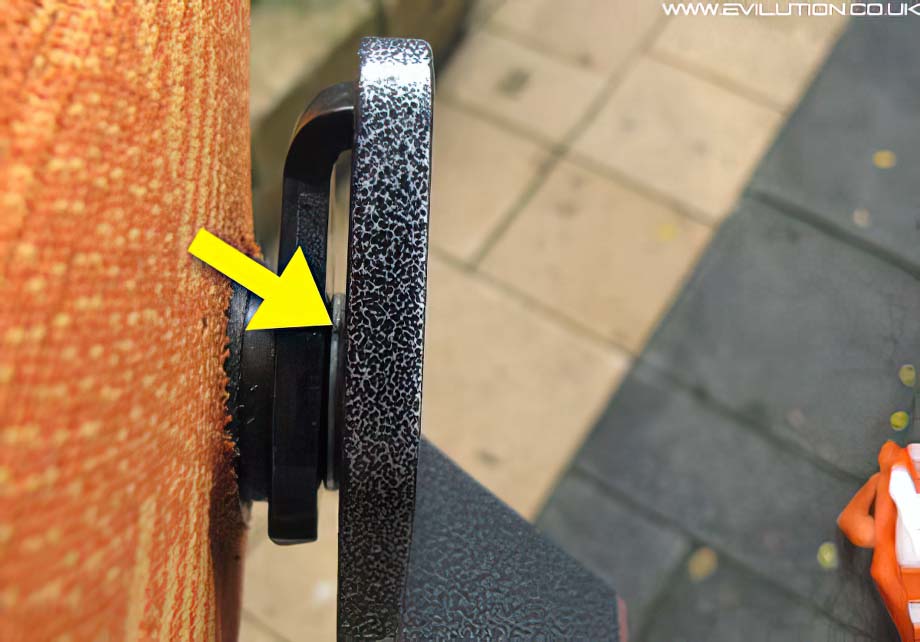 This is how it should look with the main bolt in place.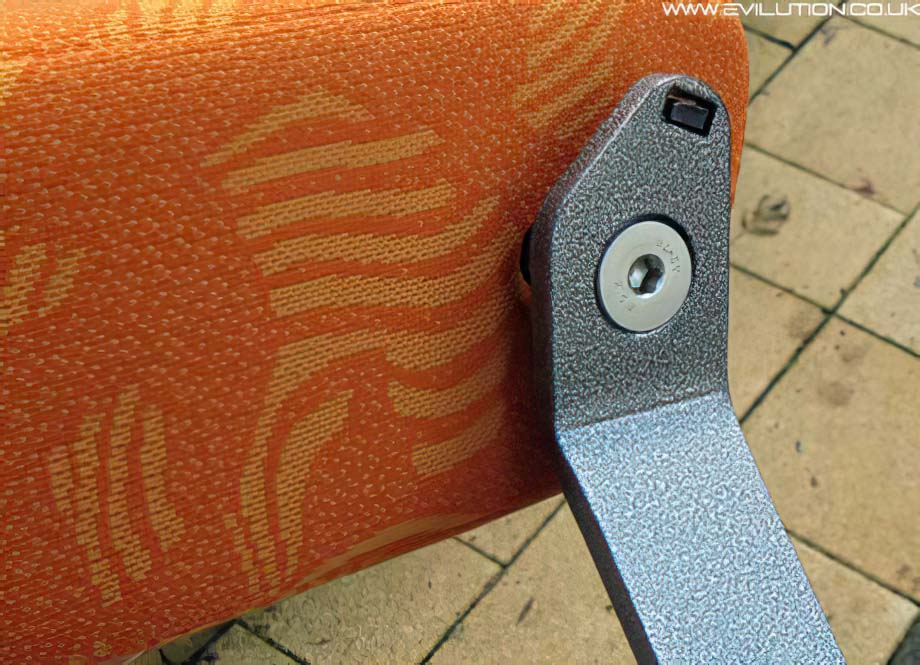 Mount the armrest using the two nuts and bolts supplied.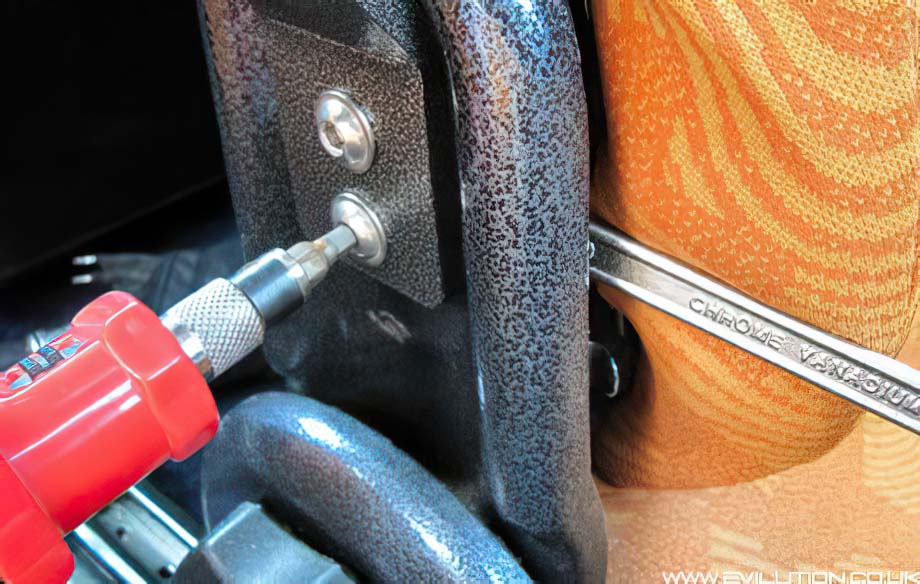 A solid construction and a very comfortable armrest. Use the wheel underneath to adjust the angle.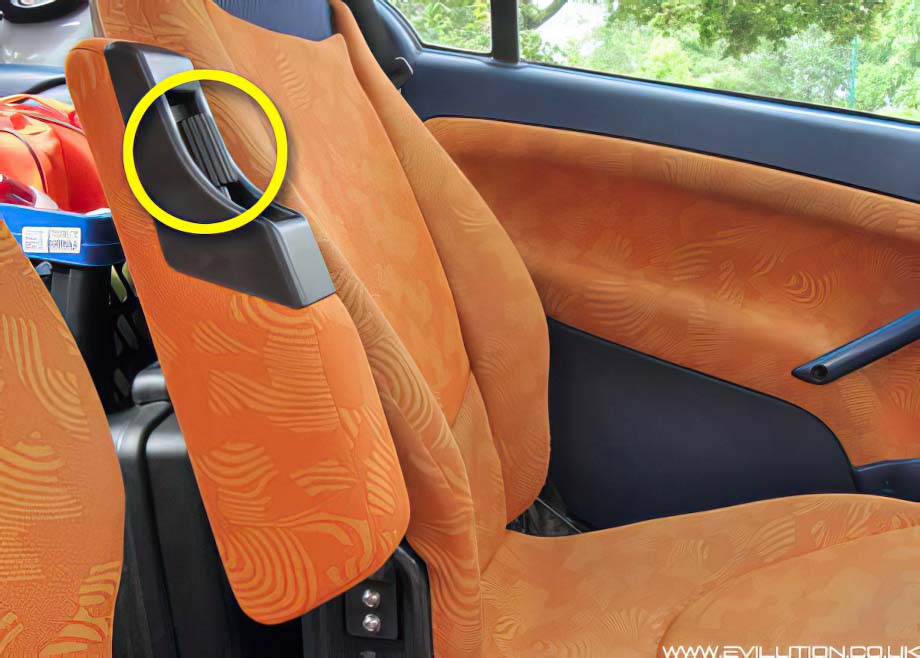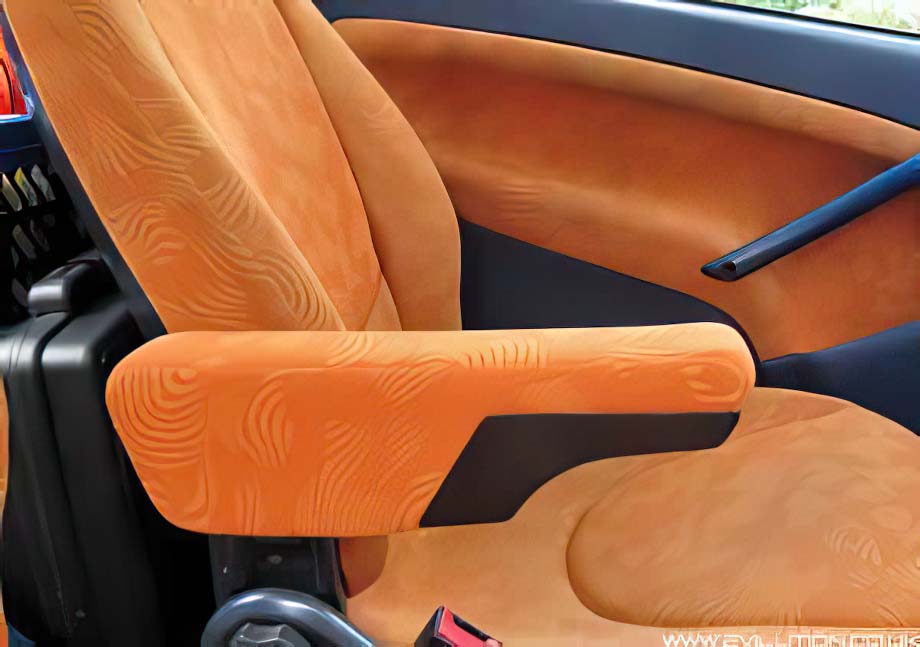 Job done.