The cabin heater fan can be seen by posting yourself into the right side footwell and looking up.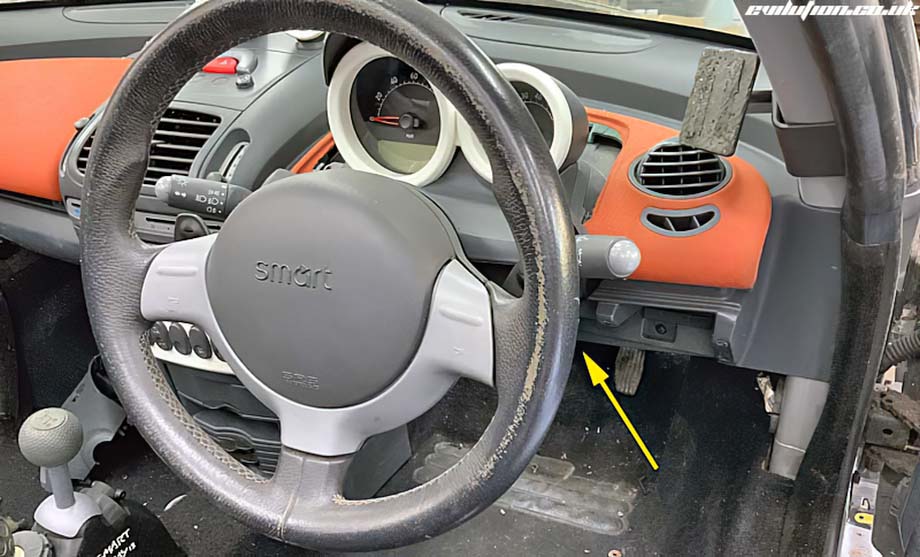 It connects into the side of the central cabin heater box.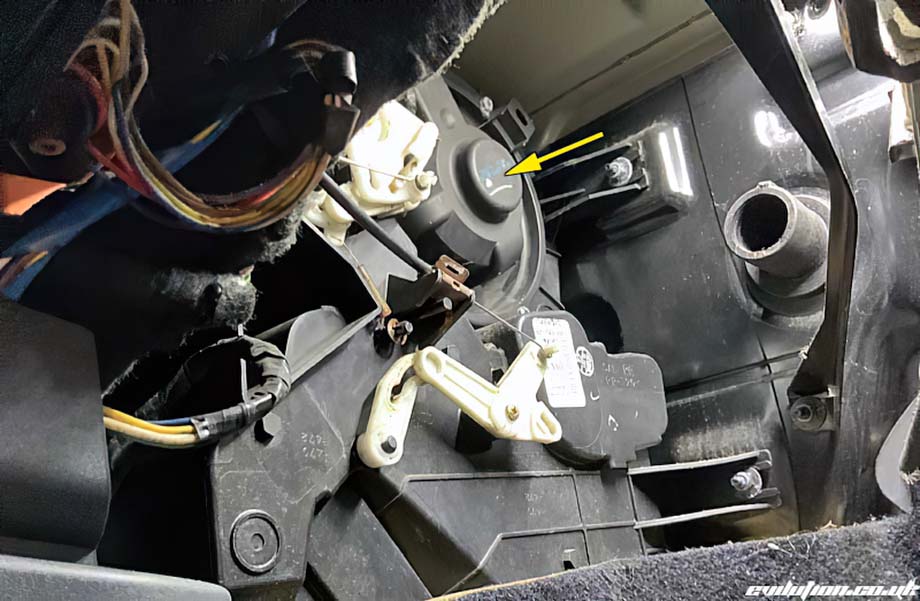 To give yourself more room, lower the SAM unit, move the brake light switch and shift the wiper bucket out of the way.

Remove the 3 fixings holding the fan housing in position. They are 8mm hex.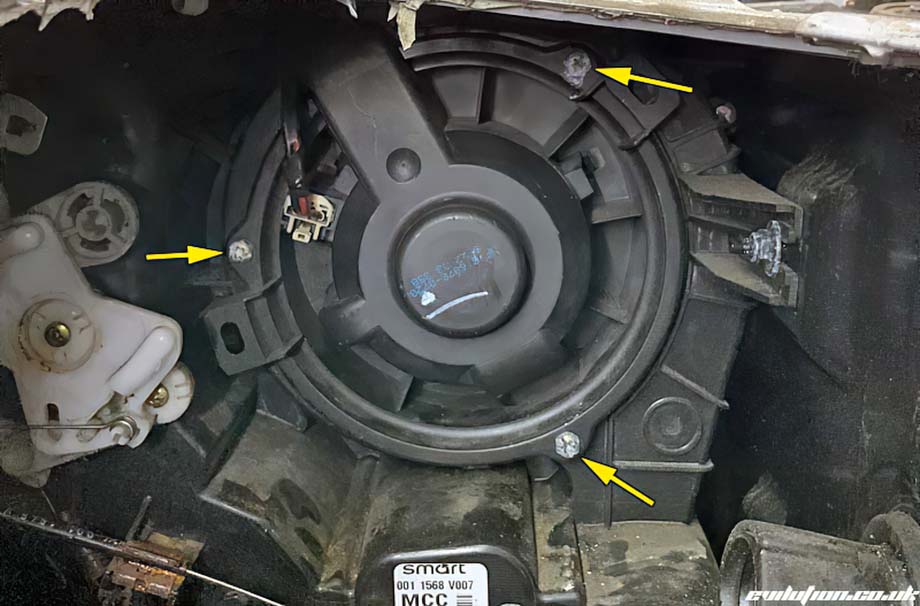 Disconnect the electrical connector.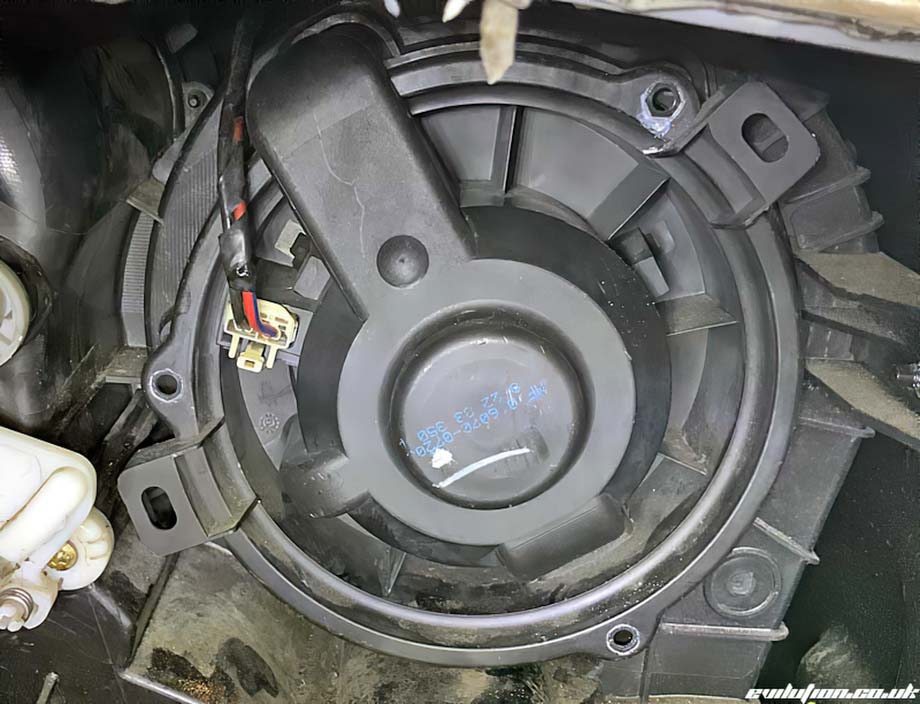 On the RHD model, there is a brace from the bulkhead to the steering column support.
Disconnect this brace by removing the nut from 1 end and the bolt from the other.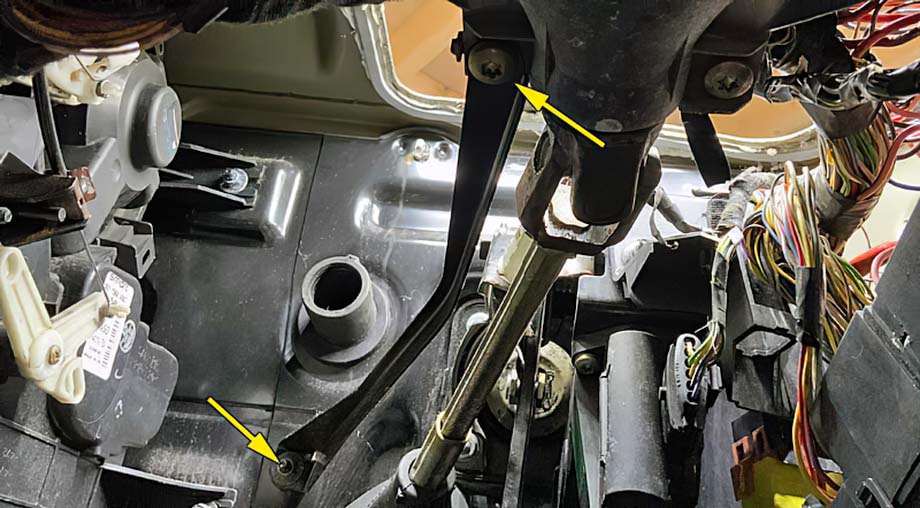 With this out of the way, you have more room to play with...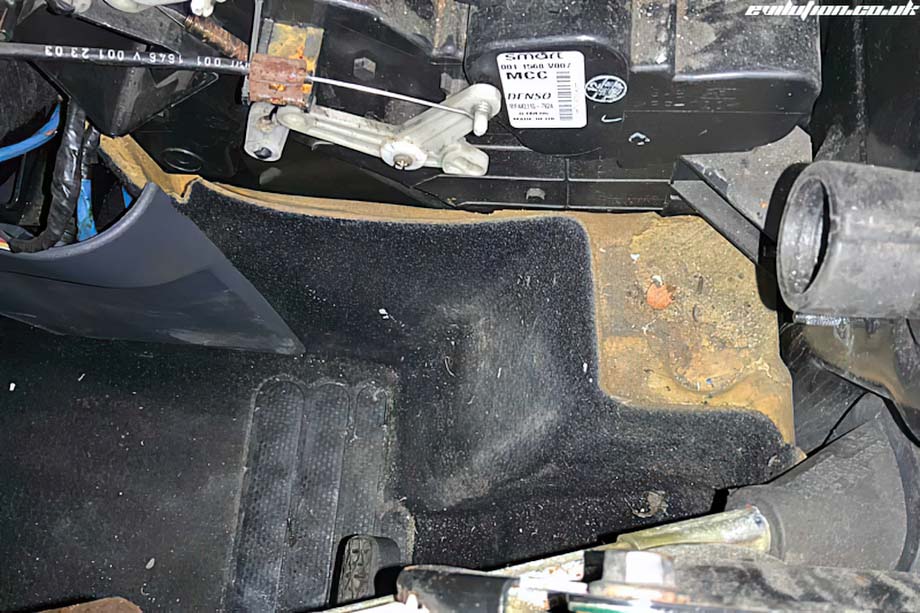 ...and the motor housing has room to exit into the footwell.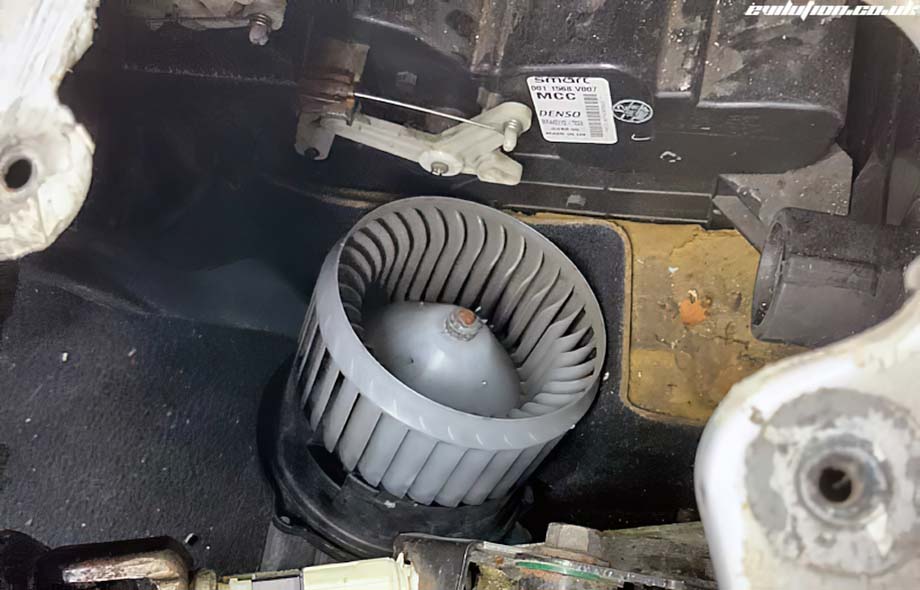 From there you can clean out or fit a replacement.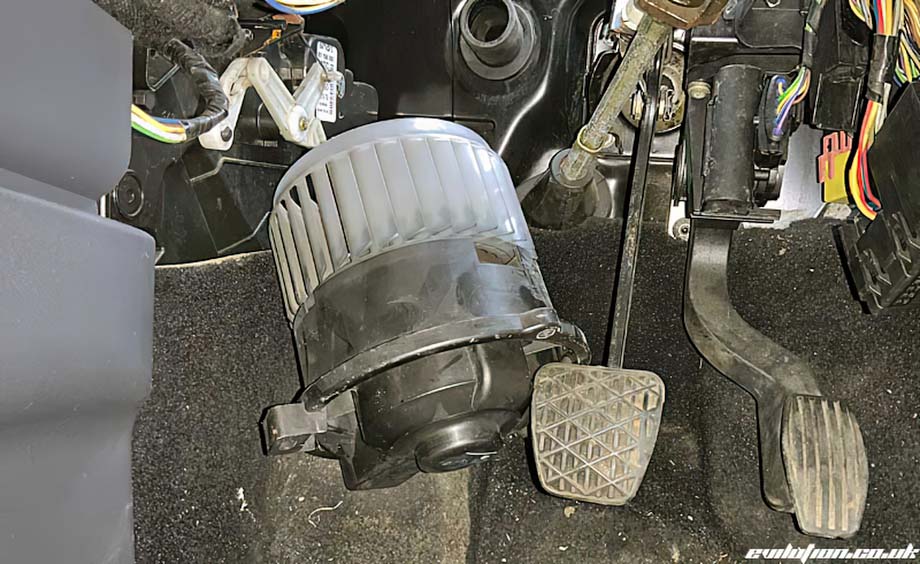 Don't forget to replace the brace, seal the wiper bucket and refit the brake light switch.