This page explains how to get the front section of carpet out of the Roadster so you can dry it out.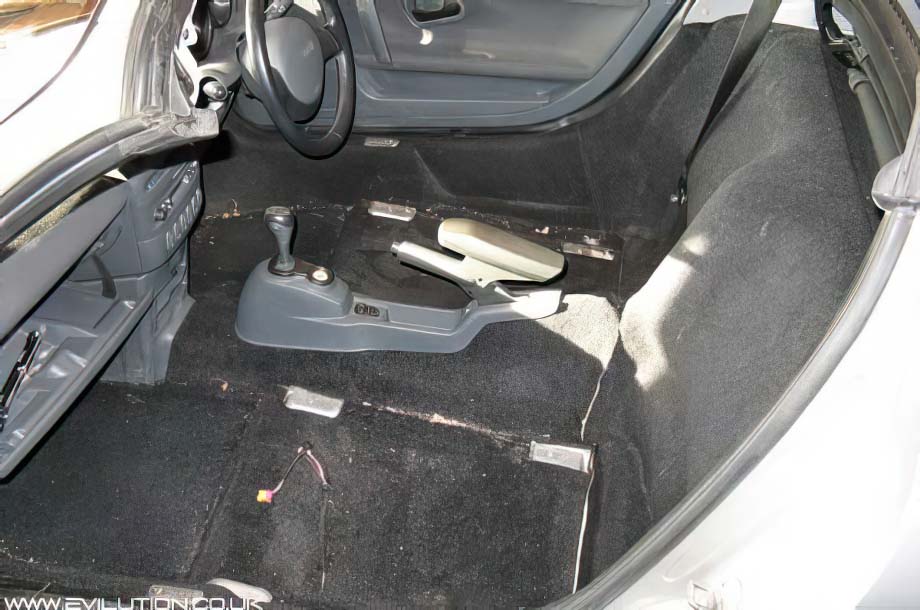 Front Carpet Removal

Open the roof, remove the roof side bars, remove the seats using a Torx 45 screwdriver
and unbolt the seatbelt from the seat side using a 17mm hexagon socket. If you have
seat heaters or side airbags then you need to disconnect those too.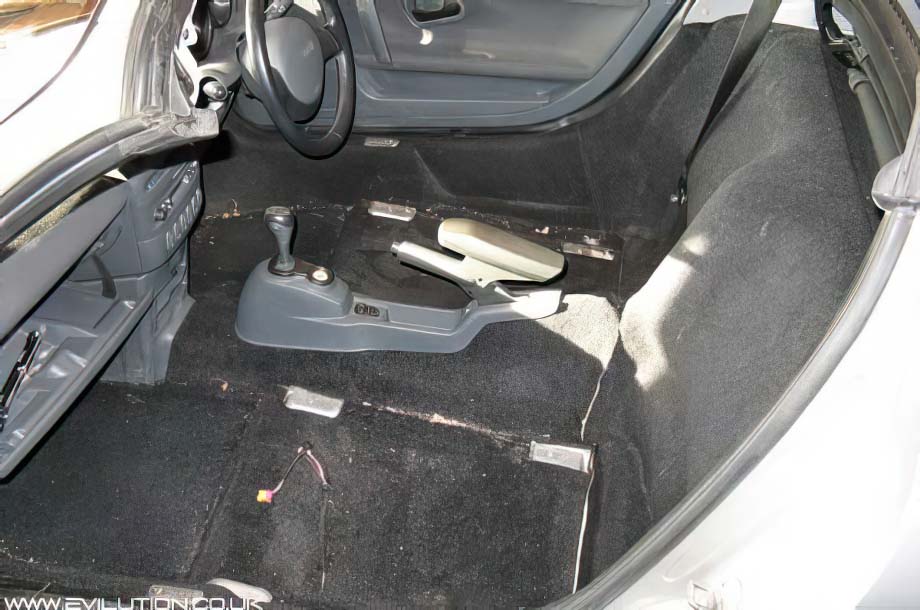 Just under the handbrake is a cap, lever this out and remove the Torx 15 screw underneath.
At the back of the handbrake surround is a catch that slides out as shown.
Pull the gear knob off (don't twist and don't press the button as you pull).