Firstly it should be pointed out that the Roadster door card wasn't really designed to be removed once fitted but that's not to say it can't be done. You may break a clip or 2 but there are so bloody many there will always be others to hold the relatively small bit of plastic and fabric in place.
OK, let's have a better understanding of what is going on behind the door card.
The top 4 tabs are in this position...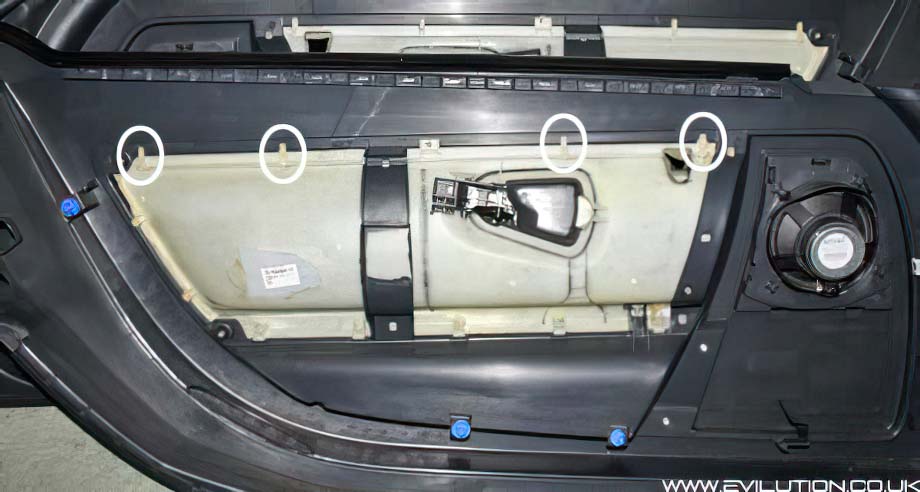 ...and look like this. They are thin, fairly flexible and have a bit of "give".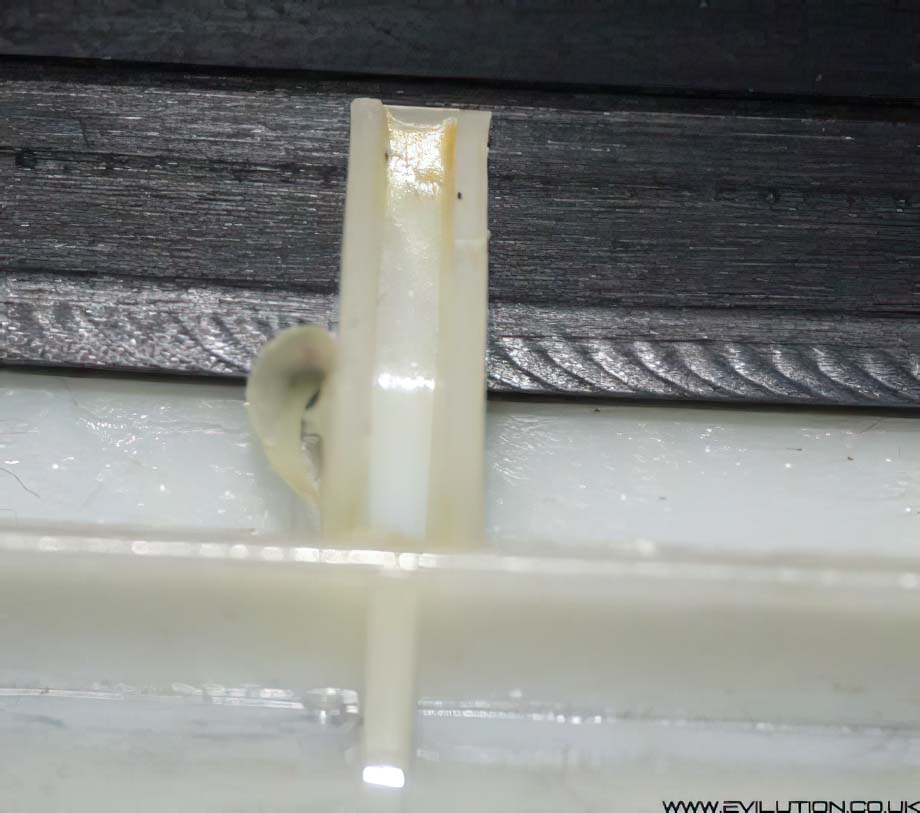 The main bulk of clips...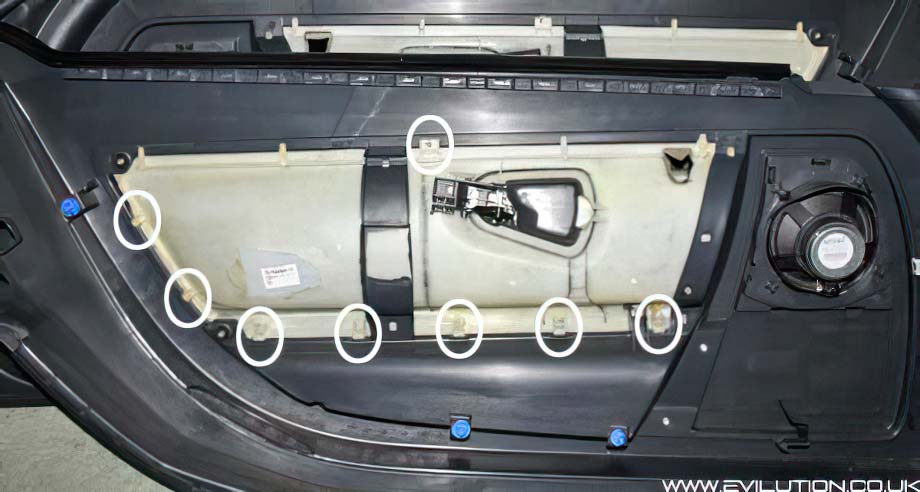 ...are strong, short and inflexible but can be fairly easily levered over the edge of the door panel.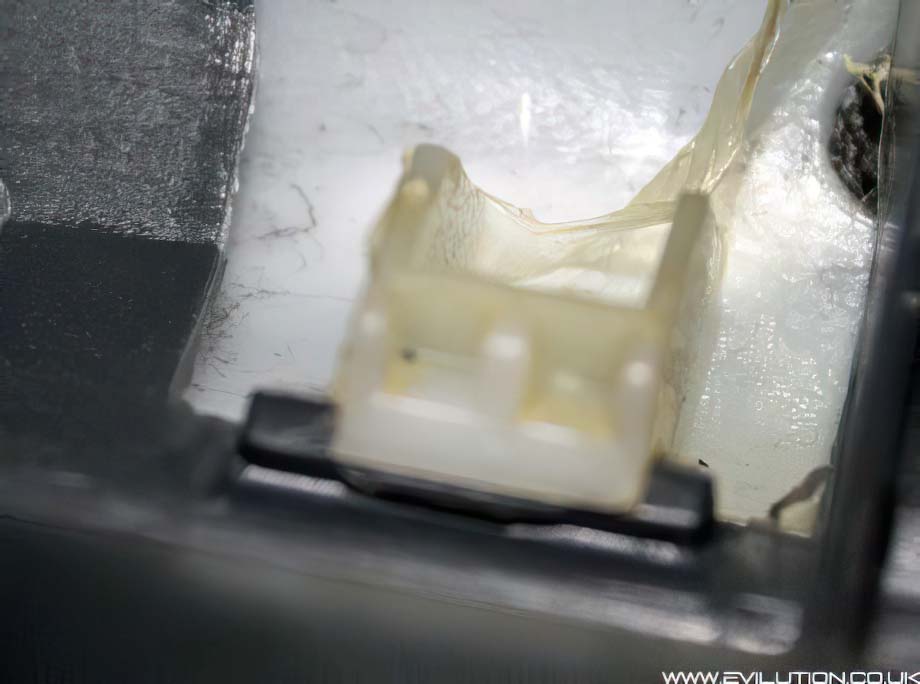 The final 3 fixings...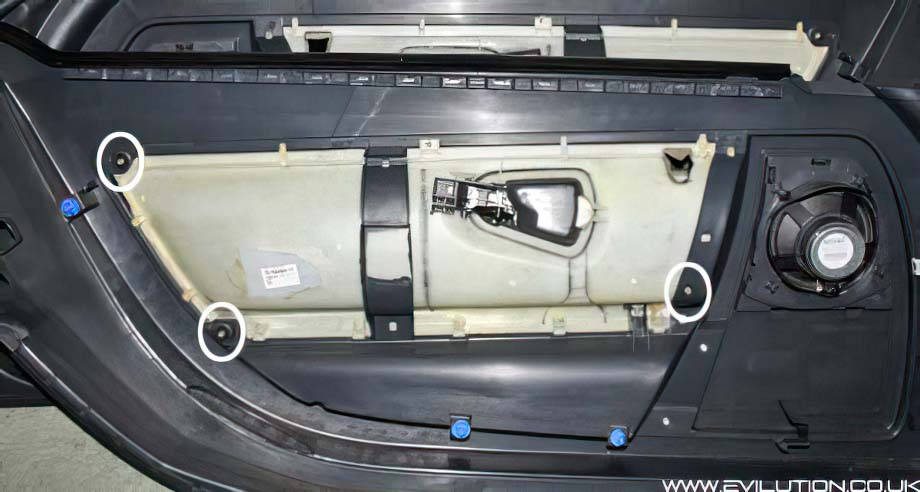 ...are the reason this isn't easily removable. The metal clip goes over a plastic peg and digs in. These have to be levered off, pliered off or snapped.
Remove the door handle and lever the top edge of the door card carefully with a screwdriver.
This is really the only corner to start with because it's the only side with no metal clip.
Go along the top with a screwdriver unclipping the top clips until you can pull it enough that either the metal clips pop off or you can get in to lever them off.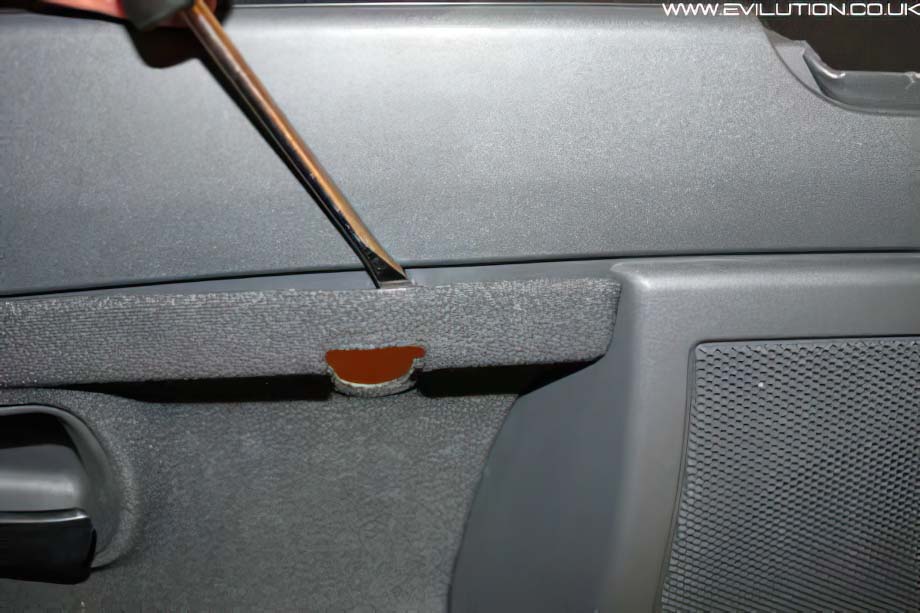 With the card loose you can get to the handle and remove the cable and Torx screw.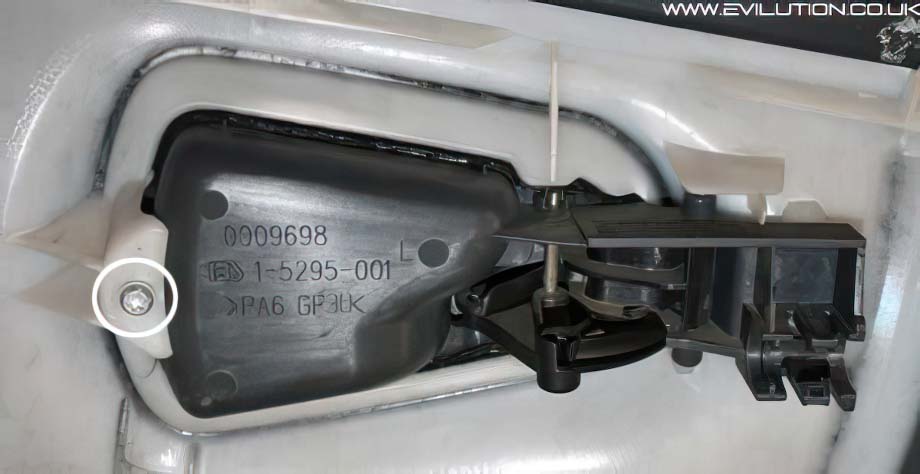 The card can now come off. The circled fixing point is for the handle.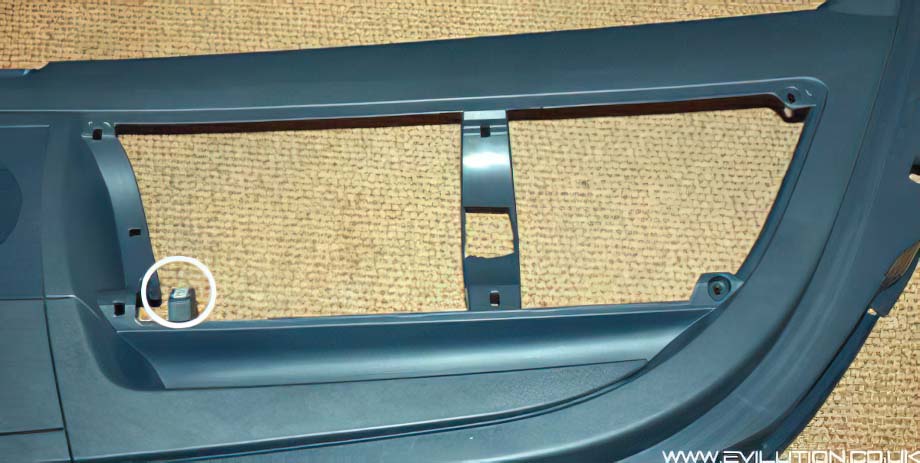 Refitting is the opposite of removal. Place the top clips in first and hit the lower edge of the door card with your fist to re-engage the lower clips. Don't bother refitting the metal clips.
The second time you need to remove the door card is far easier
and should be done from the bottom edge of the door card.