Remove the speedo from the car and unplug the connector at the back
by flipping the catch down and pulling the plug away.

With the pod removed turn it upside down and undo the 2 screws.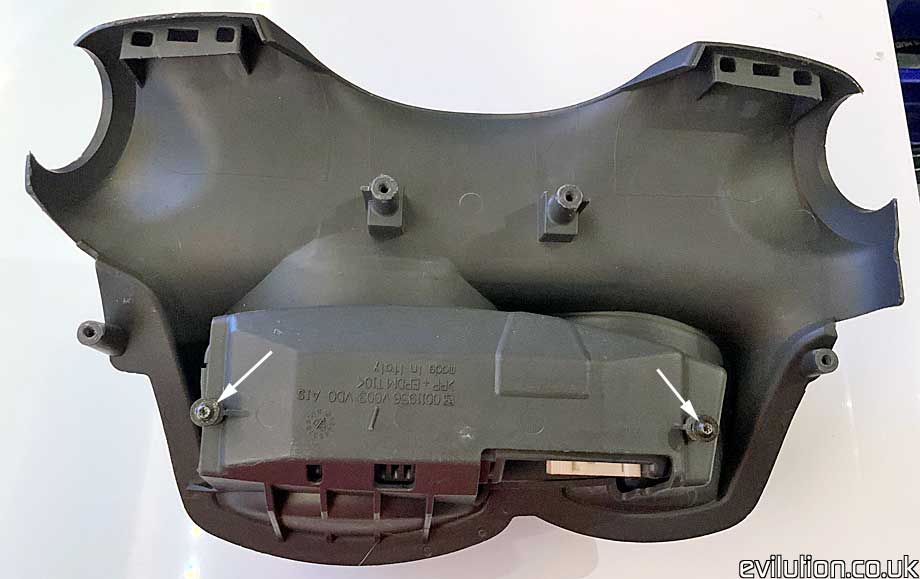 The pod will pull out of its case, look underneath and pull back the 2 clips.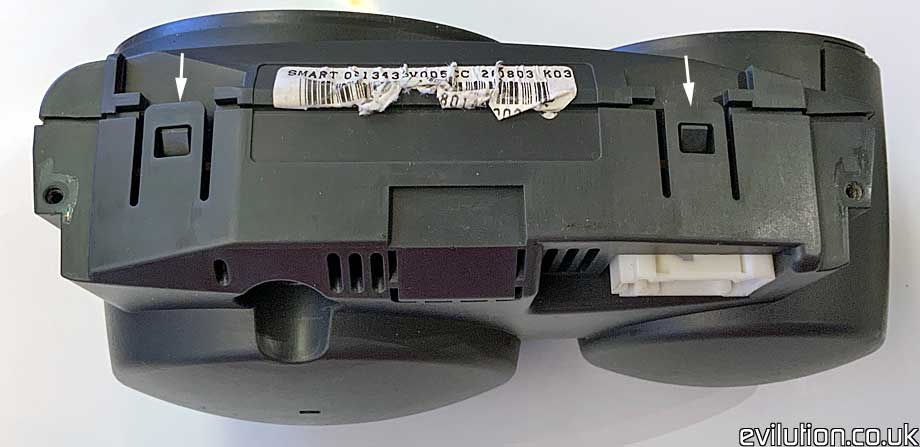 The front will pull away from the rear.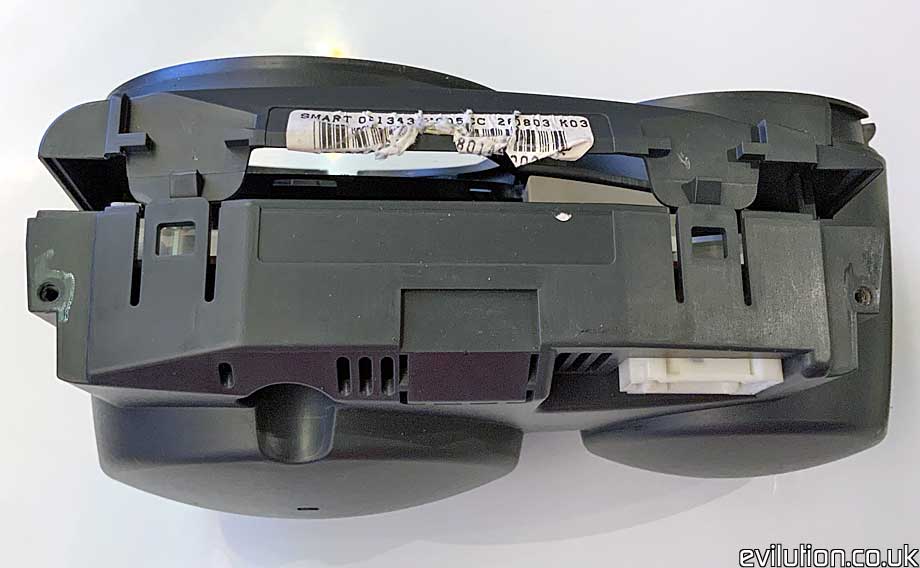 The dials just lift out of the rear cover...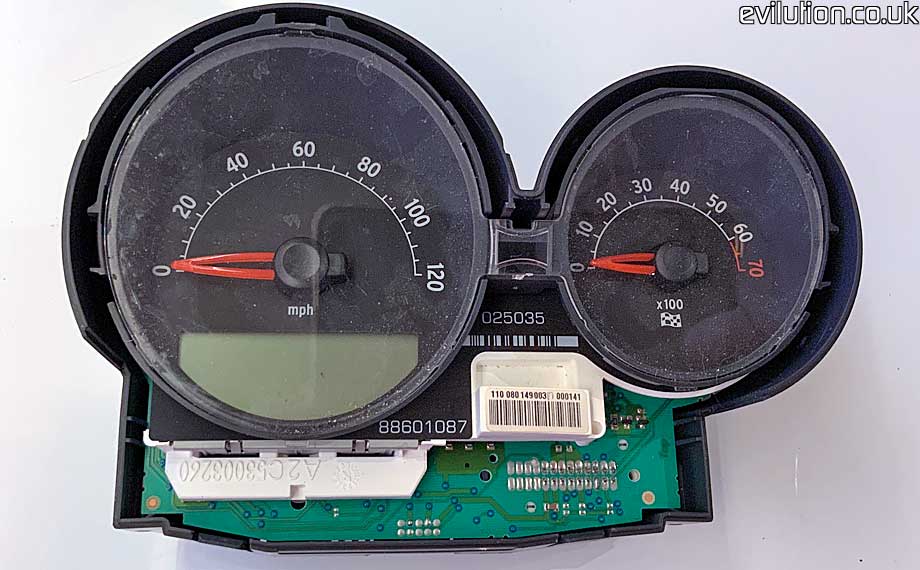 so slide them out.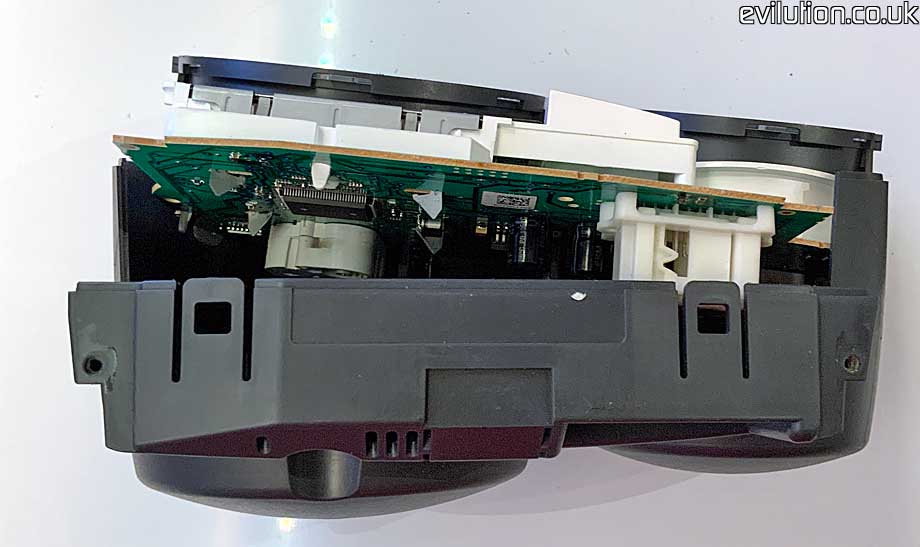 Unclip this one...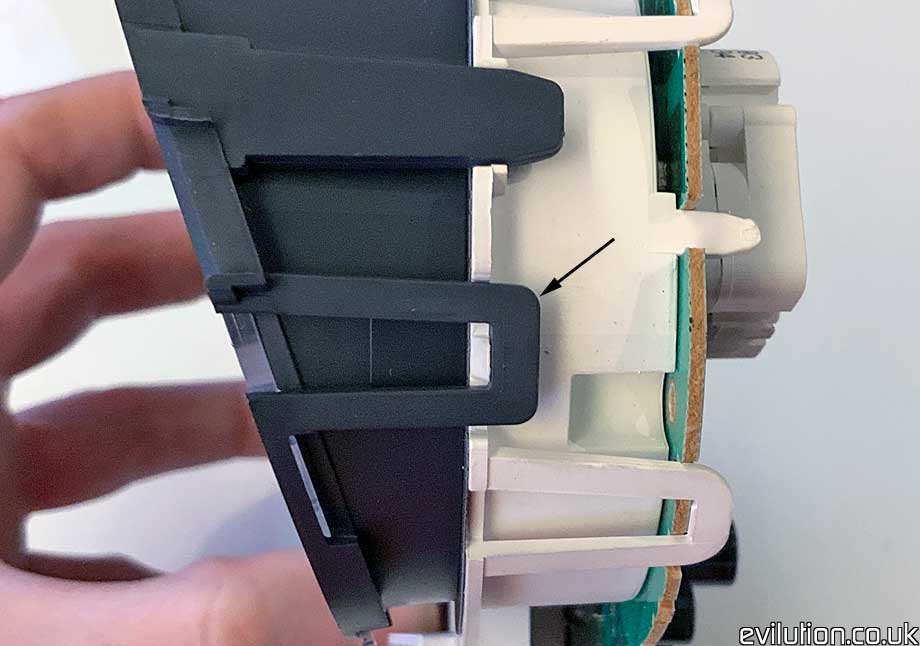 this one...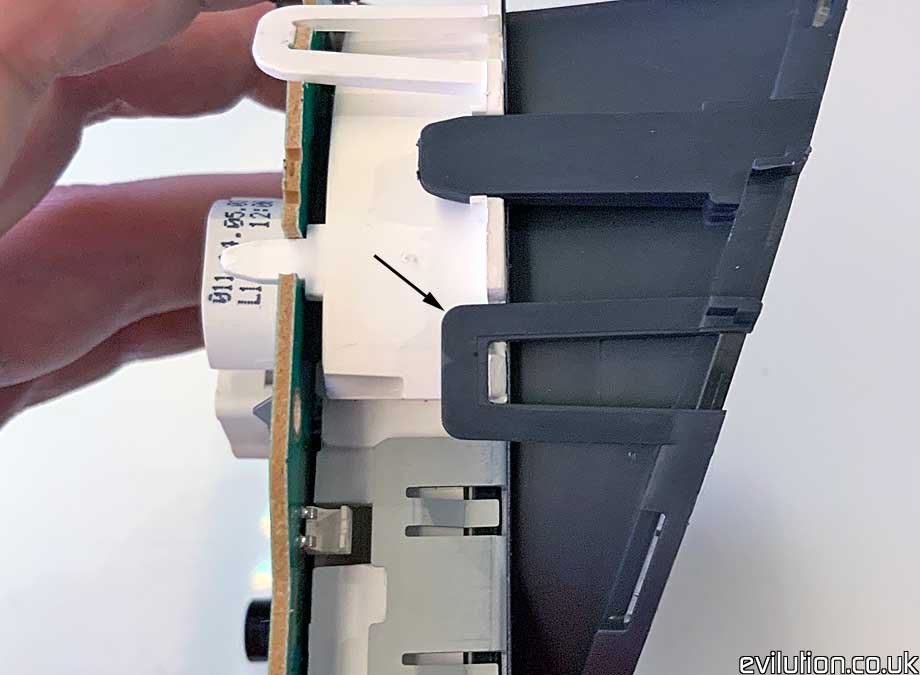 and this one. The dial cover will now lift off.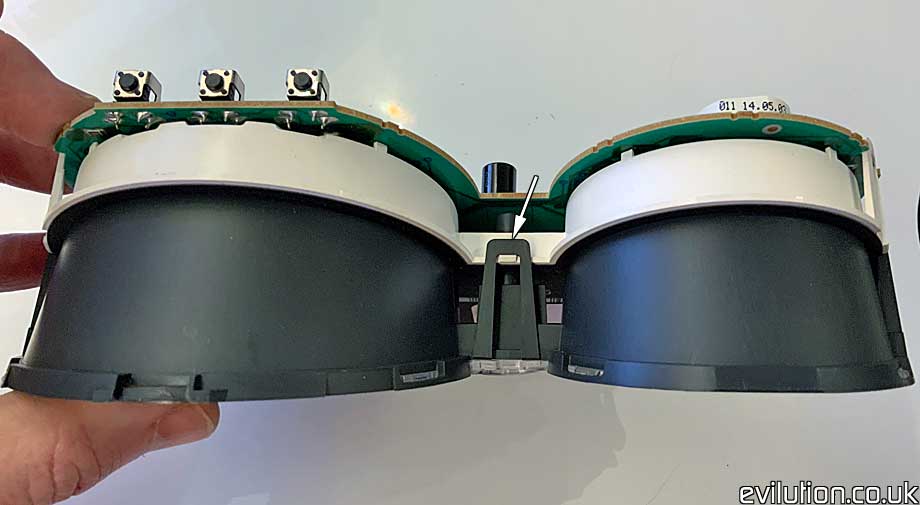 With the cover removed.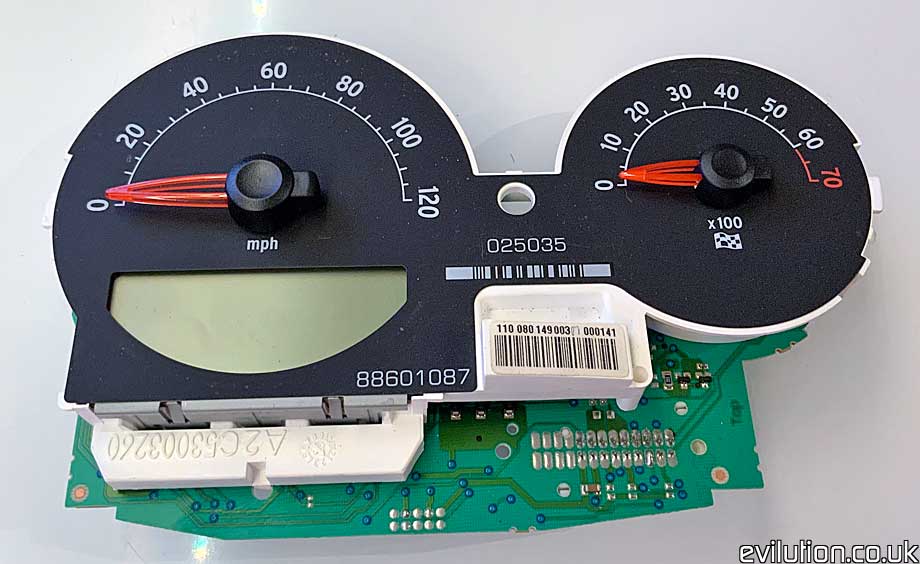 Carefully pull off the needles,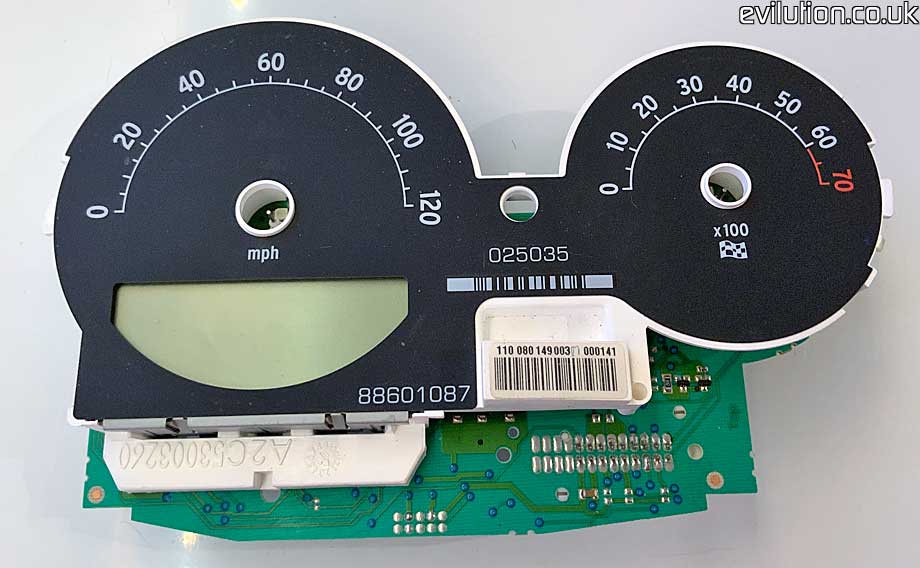 and the old dial faces will peel straight off.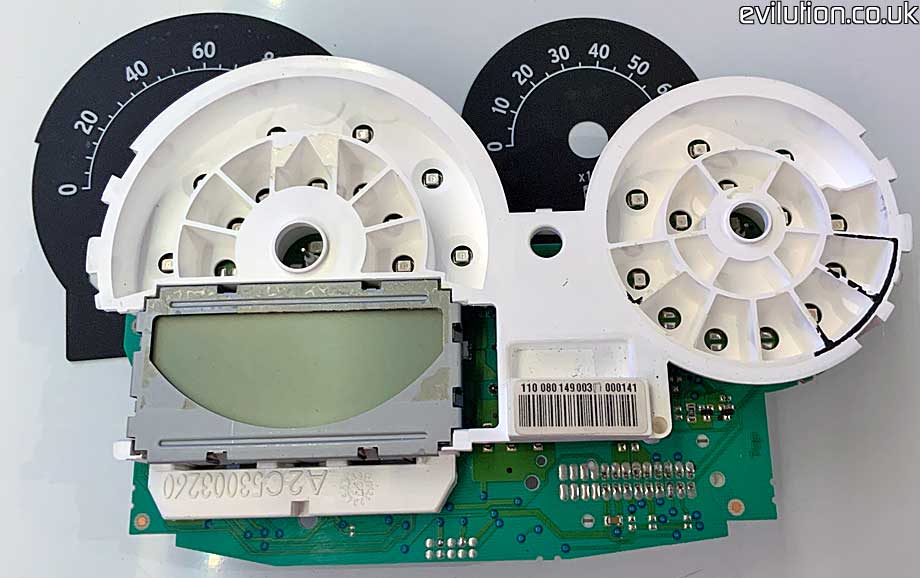 Fix your new dials in place, replace the needles so they point to zero.
Reassemble in reverse order. Job done.