Important
If you have seat airbags, you MUST disconnect the battery before removing the seats.
Do not reattach the battery or turn on the igintion until you have reattached the airbag wires.
If you fail to do this you will cause the airbag fault light to come on. When this light is on the airbags do not work. The only way to turn the light off is to go to smart and give them money.
Removing The Seats
Look on the outside of the seat and remove the 17mm bolt holding the seatbelt to the seat.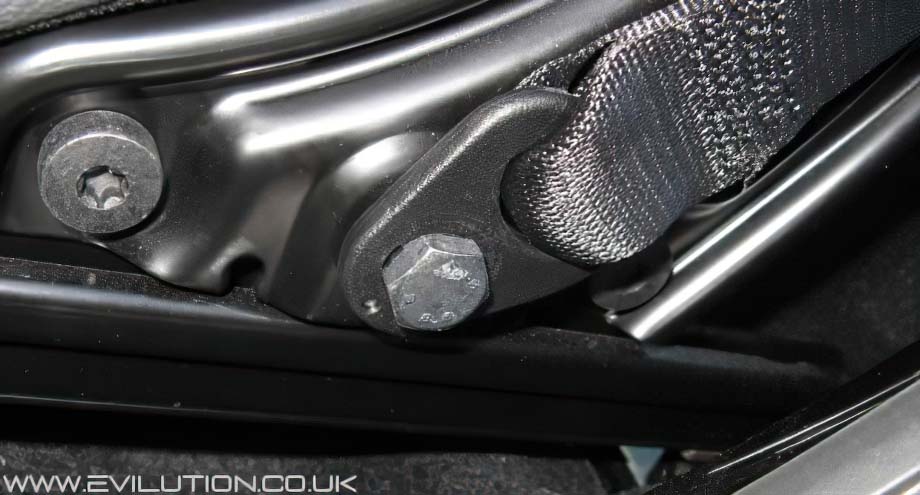 Pull the seat forwards to access the rear Torx45 bolts, remove these.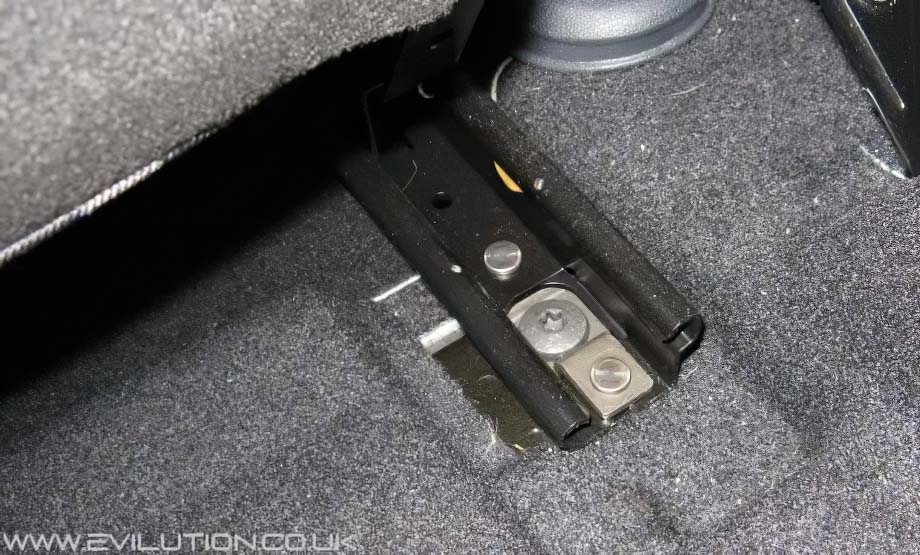 Slide the seat backwards to access the front Torx50 bolts. Remove these.
You will need to use a 15mm spanner on the nut underneath to stop it spinning.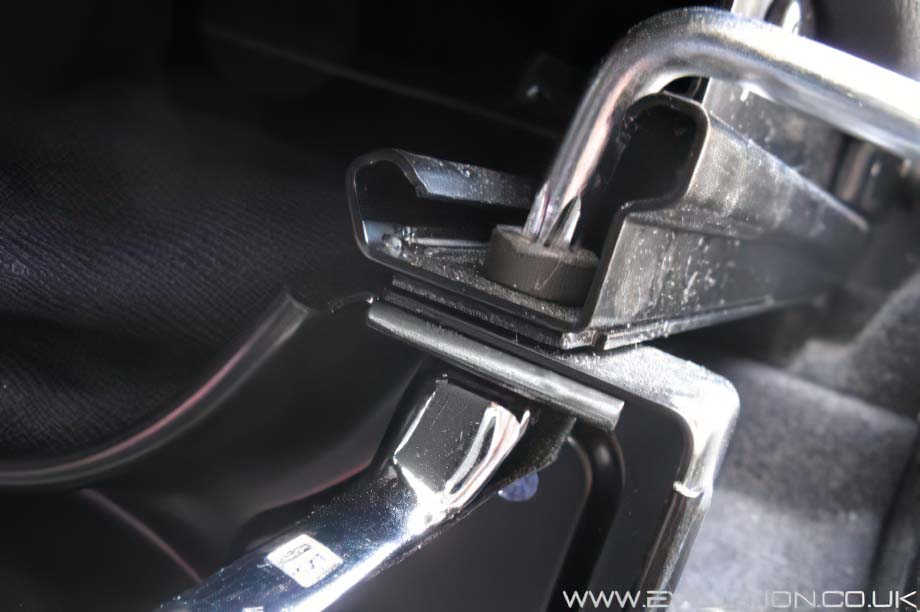 Slide the seatbelt out of the seatbelt guide and remove the seat from the car.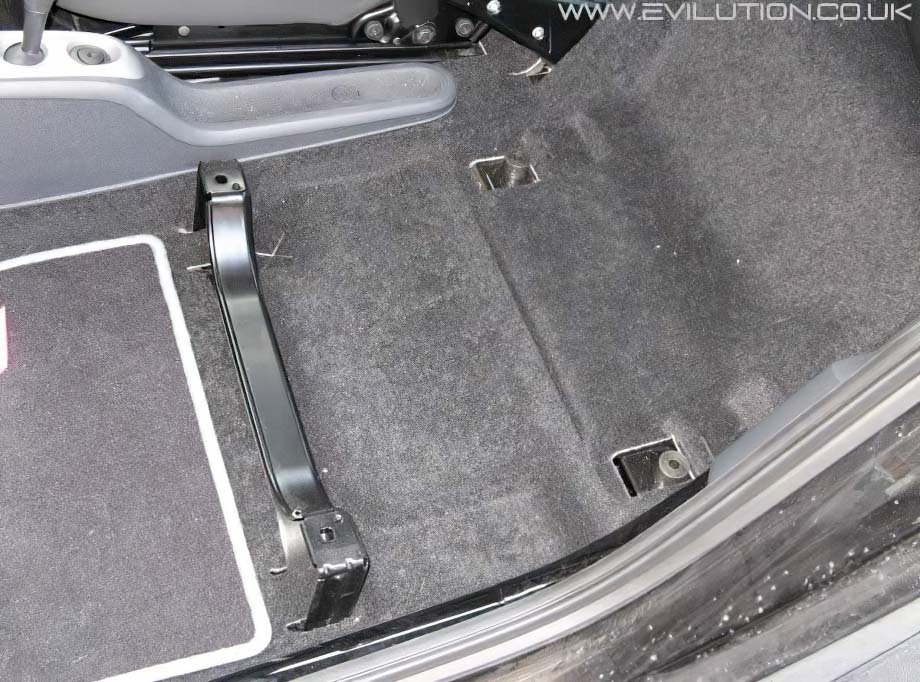 You are left with the front subframe, pull the carpet tabs back and remove the Torx45 bolts.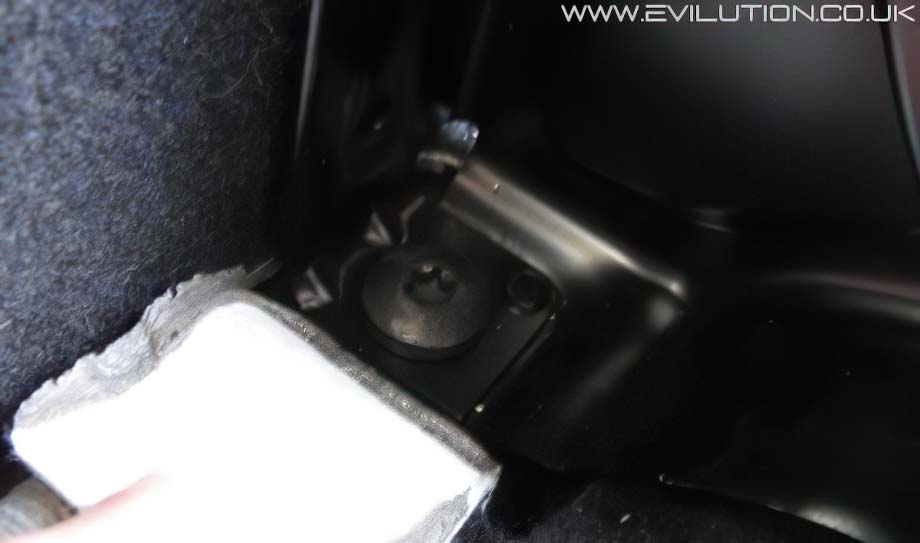 Refitting it the reverse of removal.
Extra Info
You may find that some of your seats have spacers under the subframes.
You don't have to put these back, you may find the seats are in a better position without them.
It is important that if you do remove the spacers that you use shorter bolts.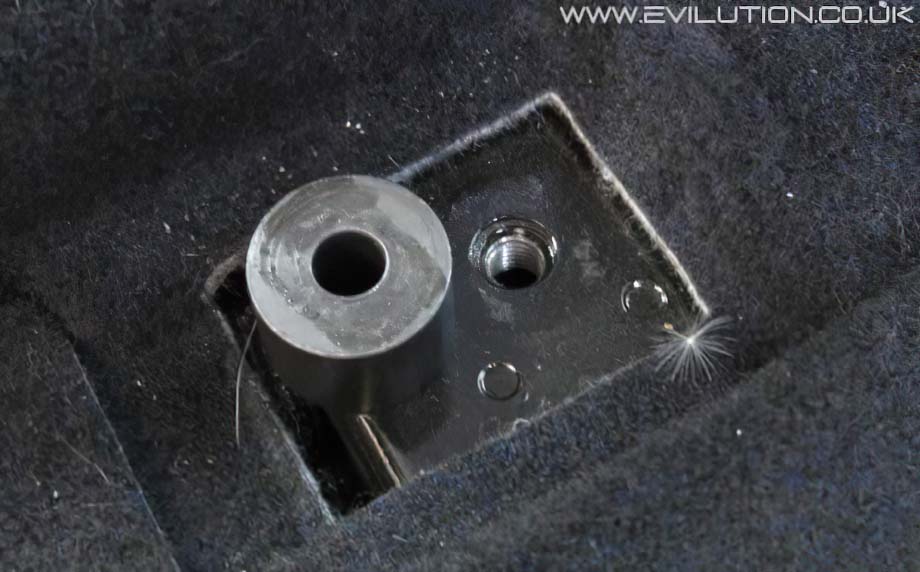 On the drivers seat you will have to disconnect the seatbelt connector.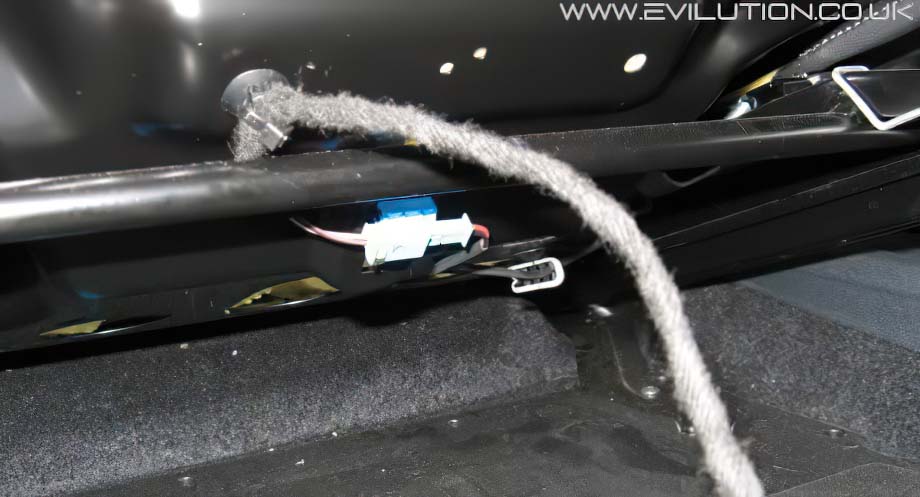 Refit this cable before bolting the seat back in otherwise the seatbelt alarm will sound constantly.