Bulbs don't last forever although the pod bulbs do tend to last for quite a while. Changing them isn't as easy as you'd like.

Rev Counter Pod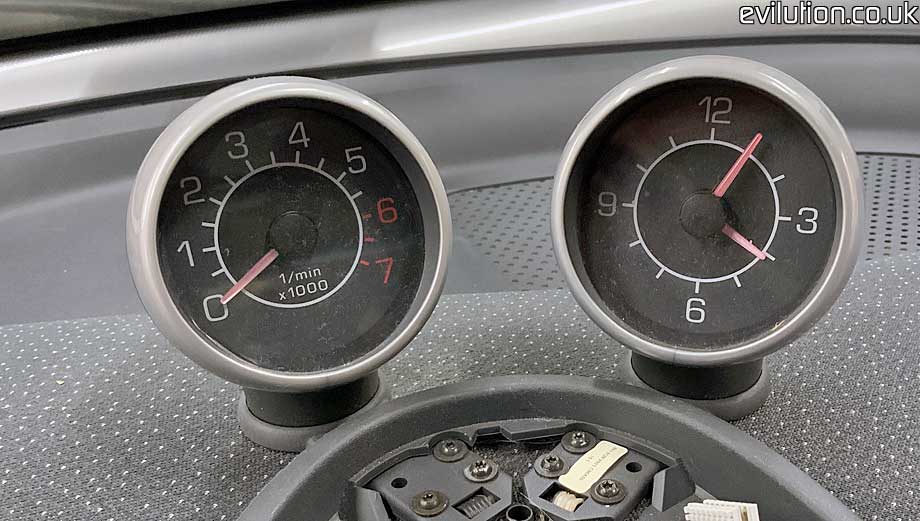 Pull the ring off the front.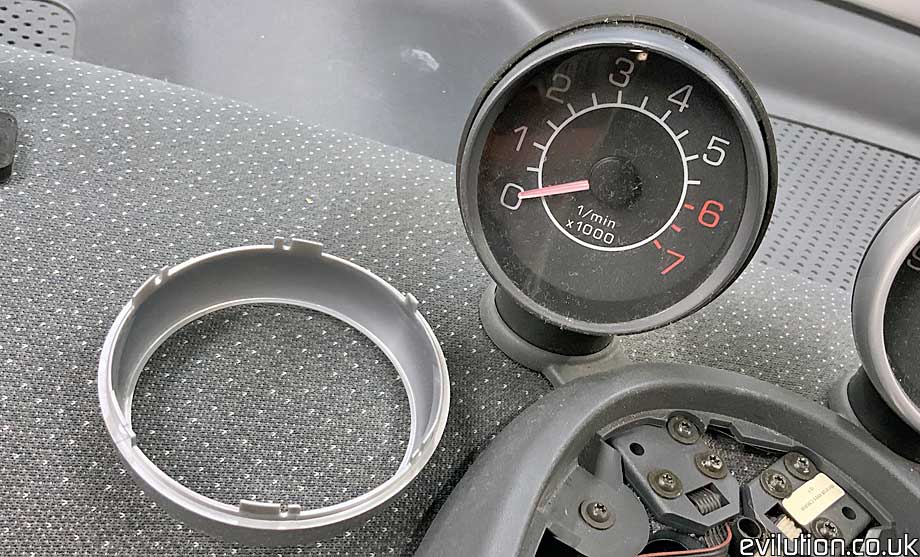 Use a thin flat blade screwdriver to lever the front out.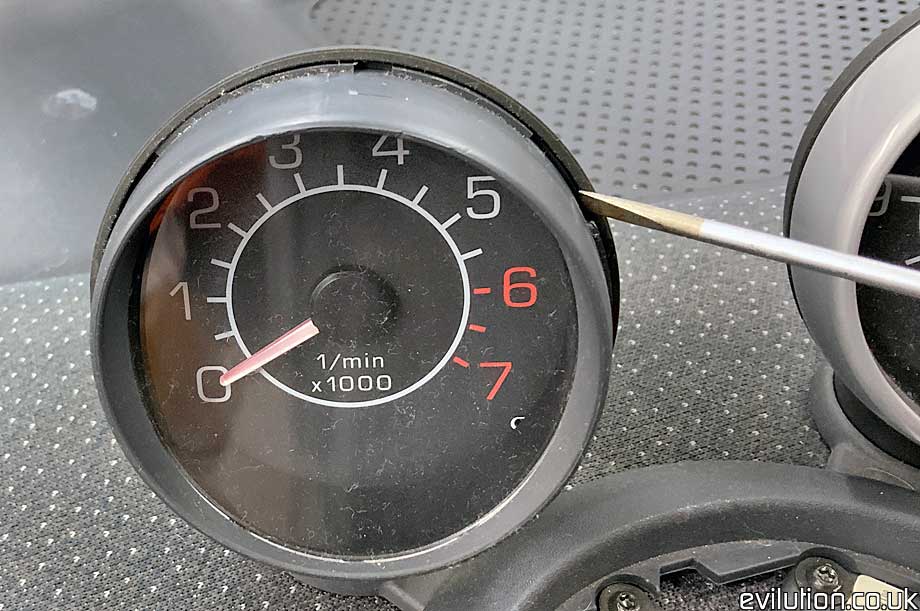 There are clips on each side.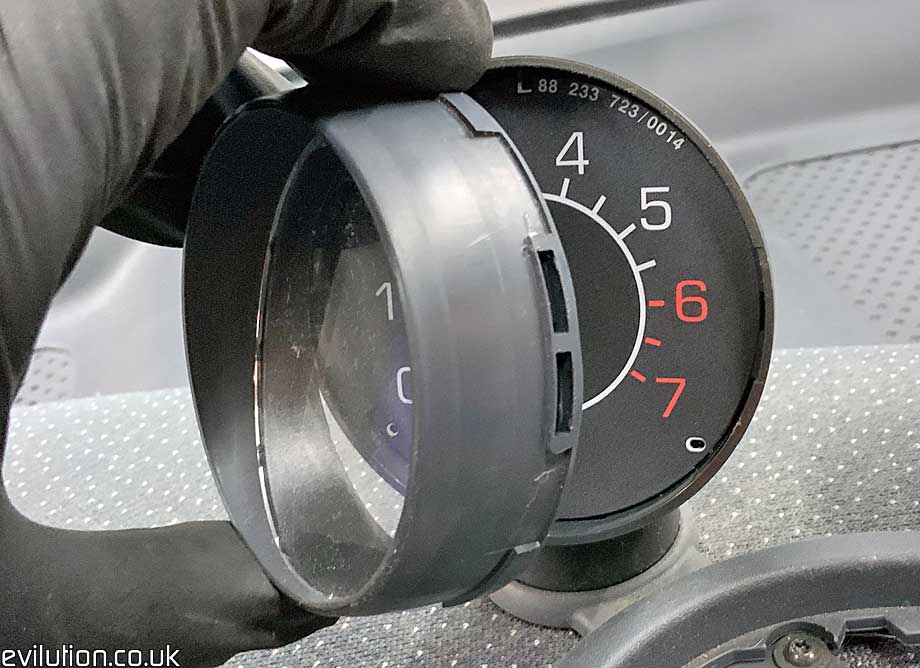 Pull the needle off carefully. Don't rotate the needle. A fork or a pry tool works fine.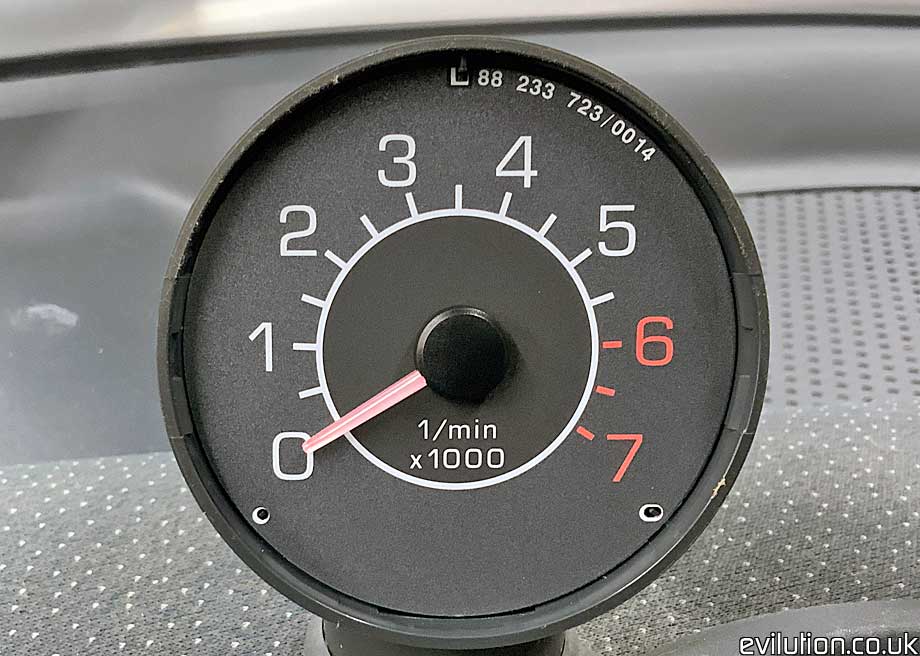 They aren't held on with much force.