This page will show you how to solder in new LEDs to change the illumination colour of the following:

Grundig stereos
Dash top switches
Lower dash buttons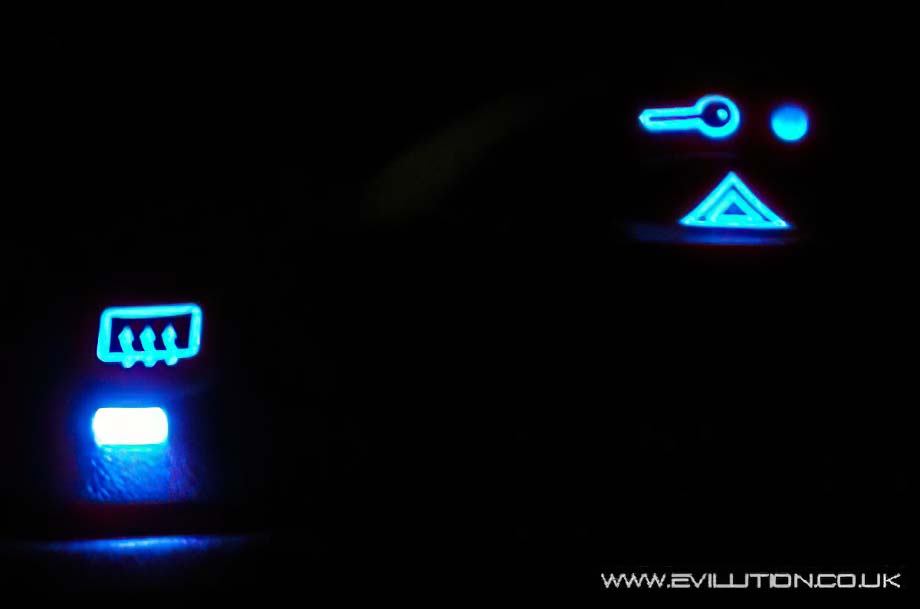 By far the best part of this mod is quite a few people won't have the balls to
actually do it. The other bonus is that people just don't know what the
LED codes are, they don't have a size so you have to find out the full info
on them before you can even start searching for suppliers.
Each of the SMD LEDS on the safety island (shown below) are PLCC-2 (TANTAL/B)
and they are a very common fitment and should cost less than 30p each.
This is where I got mine from, clicky.
I'm Too Scared To Do This, Who Can I Pay?
CrazyLeds can change y
our SMD LEDs for you. Just ask them.

SMD Orientation
Like most LEDs, they only work one way around. Standard LEDs are marked with a single flat edge and 1 shorter leg. The SMD LEDs have a recessed triangle in the corner, these are marked as red in the pictures.