The fault was found to be part of a rubber seal had deformed and was getting
caught between the roof catch and the roof pin, seal circled in red below.

Using a hot air gun the deformed part of the seal can be manipulated away from
the catch point allowing free movement and catching of the roof mechanism.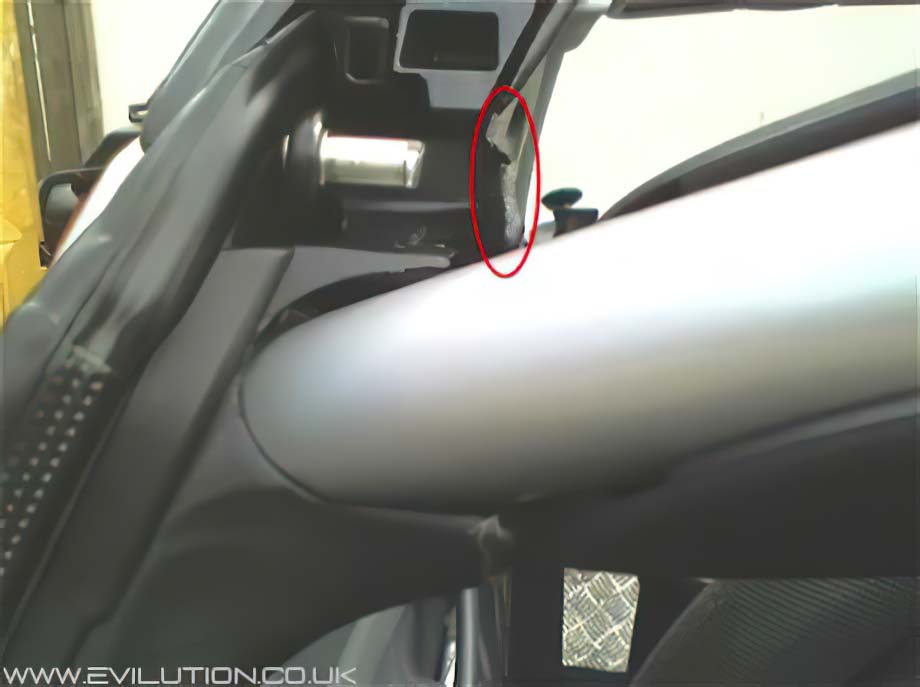 On checking another cabrio which was a later model, there were two extra trims
affixed to the roll bar that were obviously a modification to counteract this problem.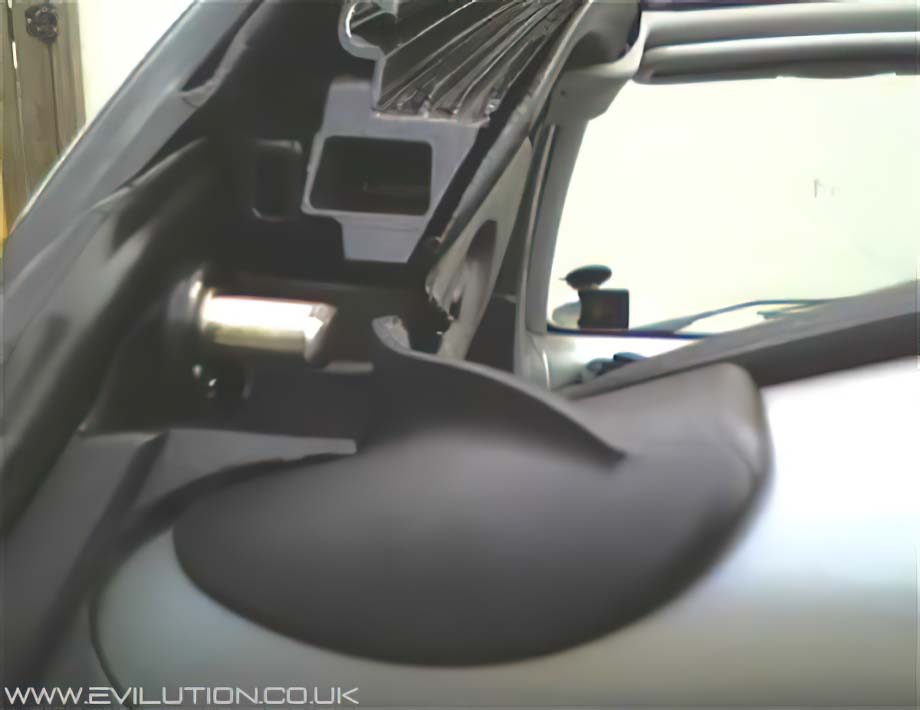 The additional trim part numbers are:

CQ0010185V001000000
CQ0010186V001000000

They locate in a slot in the main rollbar trims with a tongue, one on the left hand end of the
rollbar, and one on the right. In this instance they were stuck in place with silicone sealant.

The silicone offers a good, strong, flexible and weatherproof bond but isn't totally permanent
incase you need to remove it. Their function is just to stop the trims from getting caught and
fouling the operation of the roof by forcing them to deflect away.

Many thanks to Dacfolke for this How2 and pictures.