Mod Description
It has been noted that a build up of rust around the wastegate pivot can affect the movement of the wastegate arm. A seized arm won't work properly and will affect performance.
Mod Details
Premium
No
Difficulty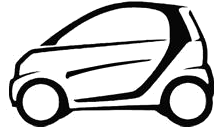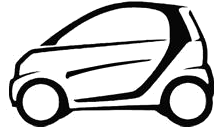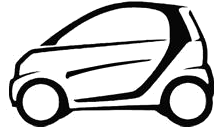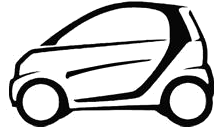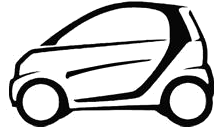 Mod ID
581
Credit
Dan
Cost
££0
For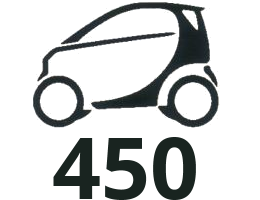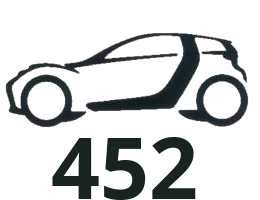 Link
https://www.evilution.co.uk/mod/wastegate-servicing.htm
Copy to Clipboard

Thanks to Dan from SW Exclusive for the idea that lead to this How2.
Servicing The Wastegate
The wastegate is attached across the back of the turbo, the whole setup can be seen a lot more easily with the rear panels removed. This is the bit we will be concentrating on.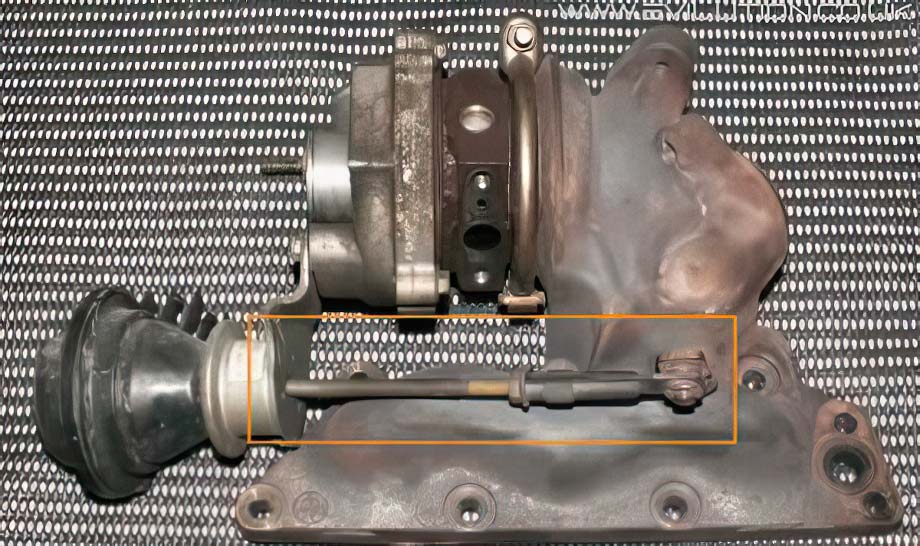 The arm is pushed back and forth during normal operation to vent unwanted boost. The turbo can achieve extreme temperatures and encounters some hostile conditions so it would be fair to say a clean up and a re-oil would work wonders.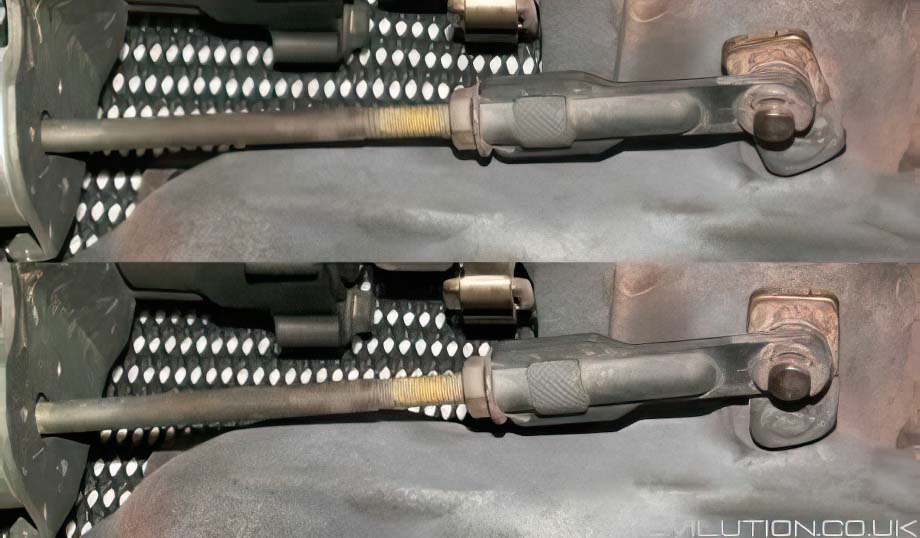 This end of the arm enters the actuator through a rubber seal so WD40 isn't recommended, use a water or oil based lubricant instead of a spirit based one. Spray the lube into the hole and move the arm back and forth to allow penetration.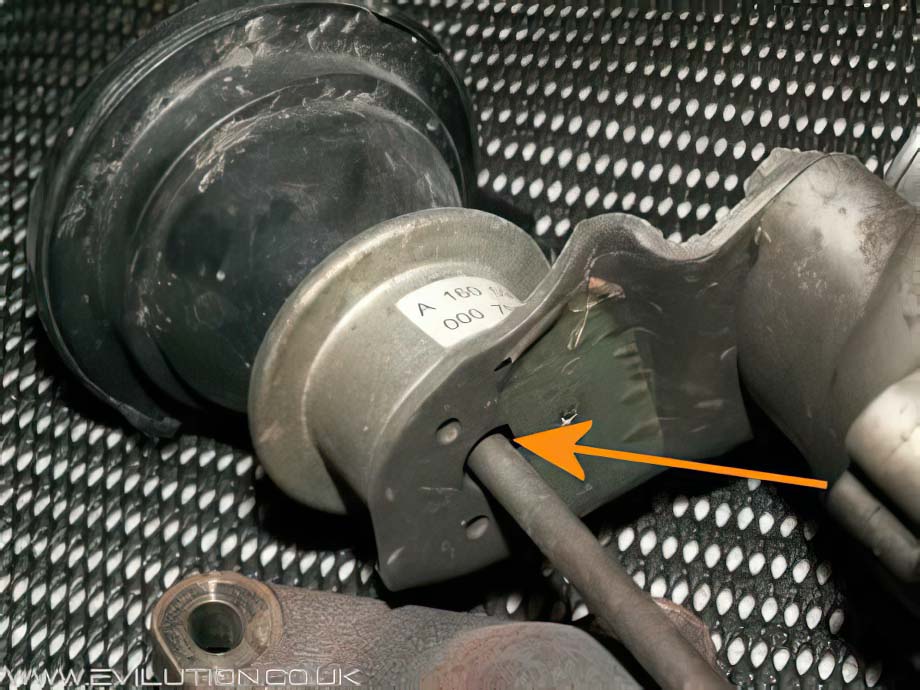 This end comprises of 2 moving parts, give the area a going over with a wire brush to remove any build up or rust. Again, spirit based lubes aren't recommended as they quickly burn off. A good silicone or graphite lube will work wonders. As in the last step, move the actuator arm back and forth to allow the lubricant to penetrate.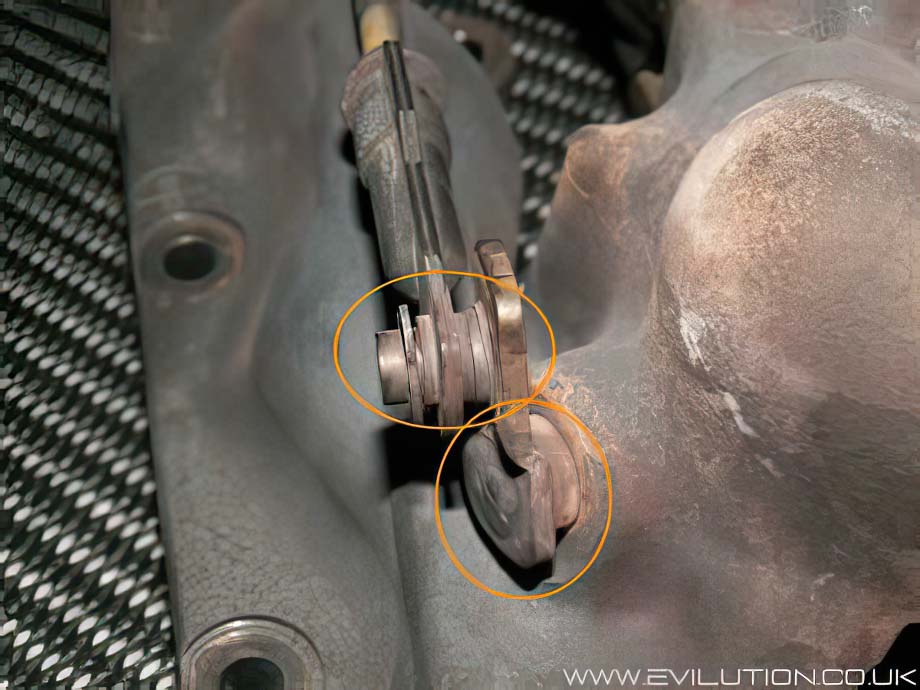 The arm may start off sounding rough and may not move freely. As the oil penetrates the travel should become much smoother. Once the oil has done its job, cover these two joints in high temperature grease. This will continue to lubricate and will protect the moving parts.
Important
Thanks to Jonathan Anderson for this vital bit of info that I overlooked.
Do not adjust the nut on the wastegate arm unless you really know what you are doing. It can cause problems and may make your car go into safe mode.