The Parts

The front wheels have discs, pads and calipers. The rear wheels have drums, shoes and pistons.
Here we have the piston at the top, the shoes down either side and a load of springs.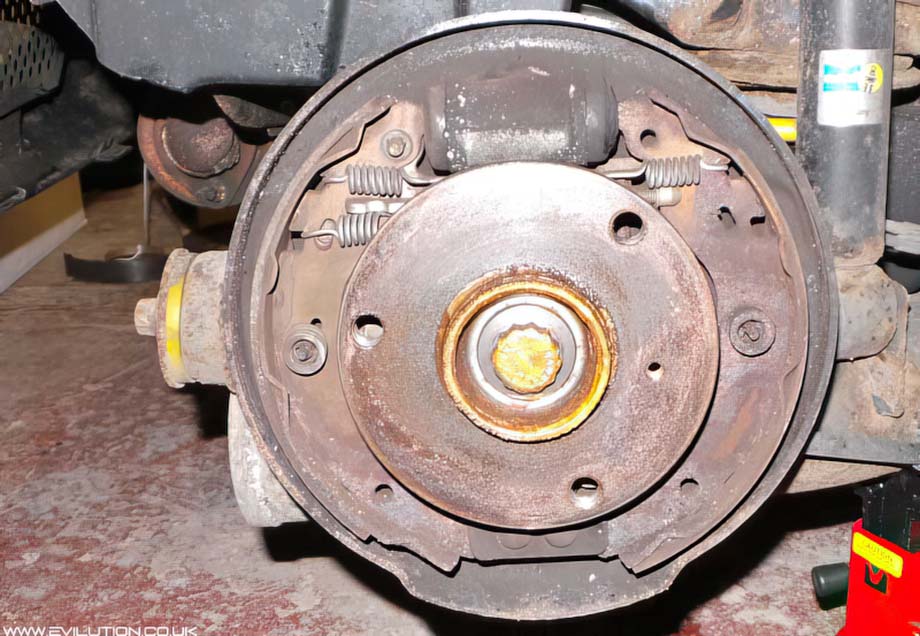 The Tools

There are 2 tools I used, the 1st one is required. The handbrake cable spring compressor.
The ones I used here are Sealey VS054. Just search on Google or eBay for VS054.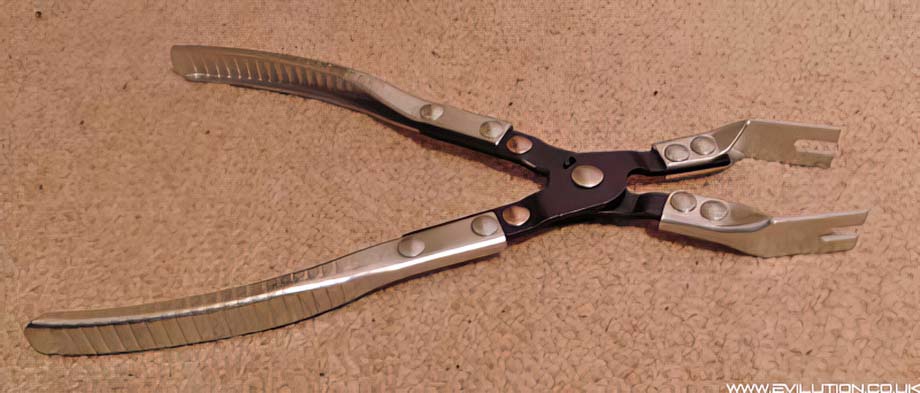 The 2nd is brake shoe spring pliers as seen below. To be honest, they are crap and didn't work well. I'd probably
look at using a metal hook (like a dental hook) and a bit of strength. The tools on the right hand legs aren't used.





Changing The Brake Shoes