Here is the Fortwo 451 key, it is very similar to the Forfour key.
The USA 451 key has a red panic button but the instructions are the same.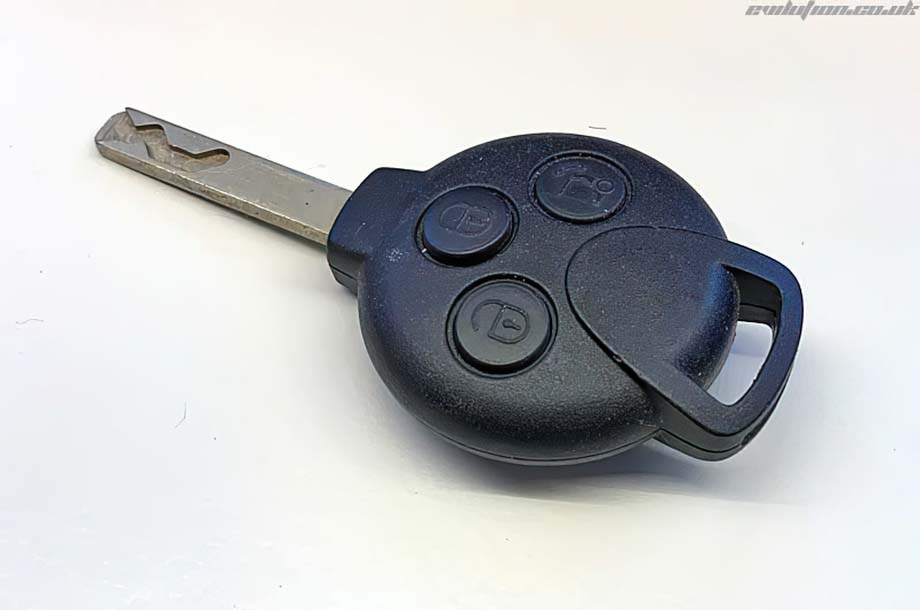 Take a coin, insert it in the back of the key and lever it open.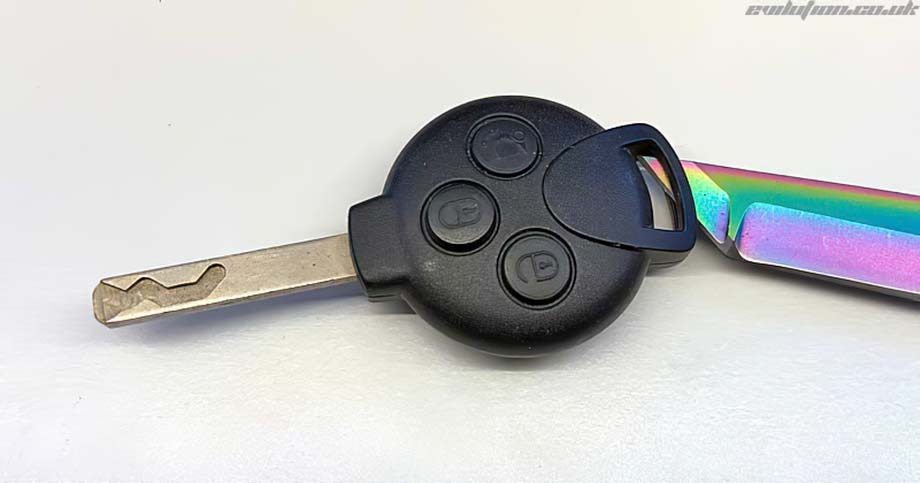 The 2016 battery is situated on the left in the picture below.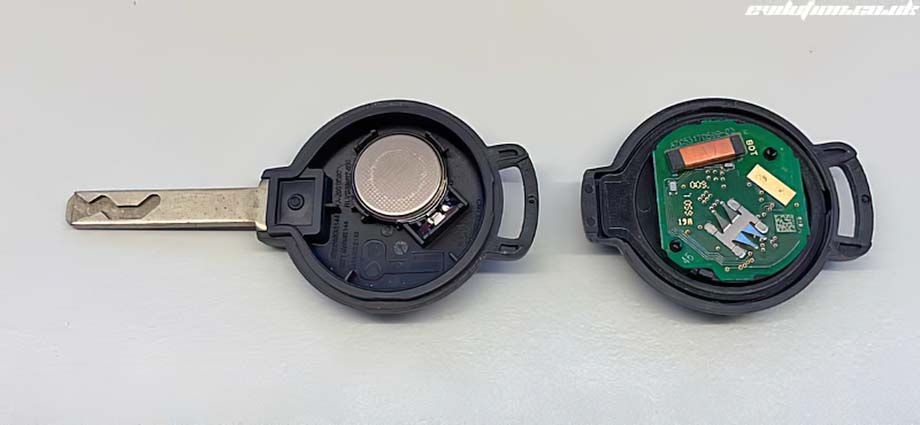 Swap the old battery out for a new one as quickly as you can.
Make sure you get it around the right way.
Ideally the battery in each keyfob needs to be changed at the yearly service.