Changing the air filter on the 45bhp CDI fortwo 451 might not be the easiest of things, however, despite being
boxed in from all angles, it's actually not that bad a job. You'll get filthy and doing this will lead onto another
job that'll have you cleaning soot and old oil from under your fingernails for weeks, but it's not a bad job.

On 2 sides you have the engine bay (that's not gonna move), 1 side you have the engine (that's staying put as well)
and the last side has the intercooler, a hard pipe and a soft pipe to the EGR mixer body (all well bolted down).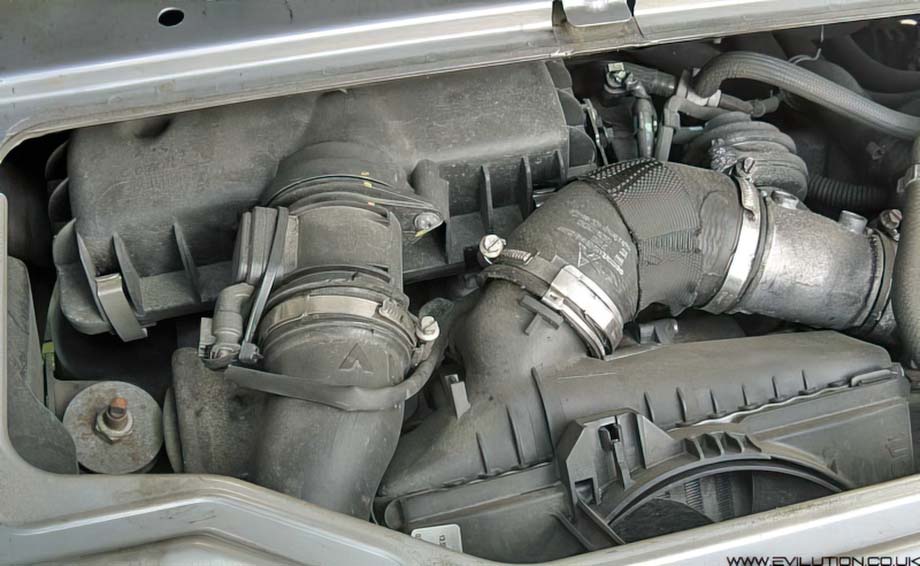 Firstly, wear gloves. Not wearing gloves will turn this from a 10 minute job to a 1 hour job.