Remove the inside rear roof cover to access the 4 bolts, remove these.
The rear spoiler will come away from the roof.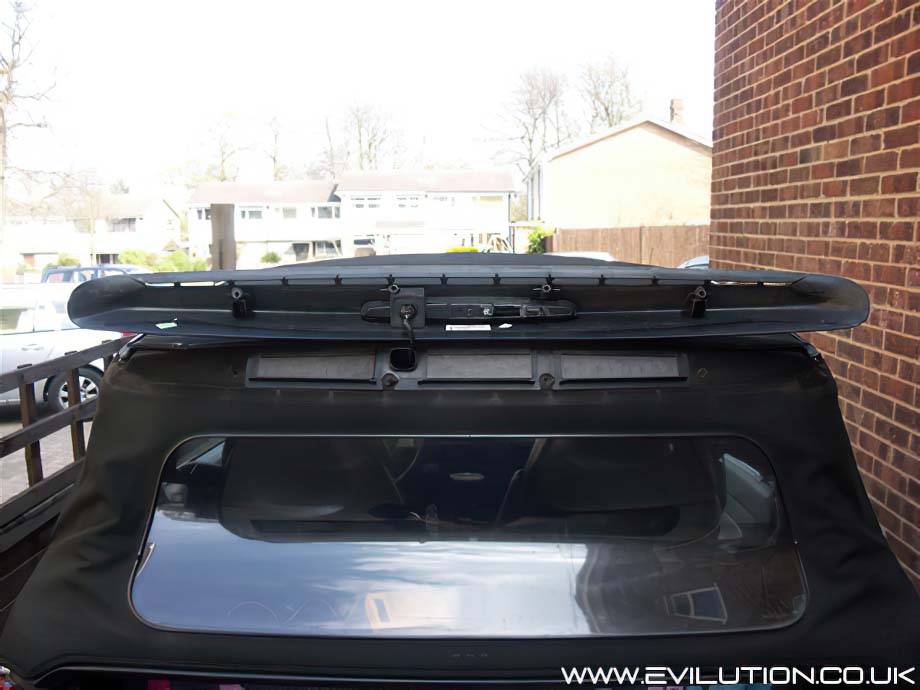 On each side you will see a stud, nut and a spring protruding from the roof.
With the cabrio roof closed and locked in place, carefully tighten the adjuster
on the affected side to make the roof more taught. Do not over tighten.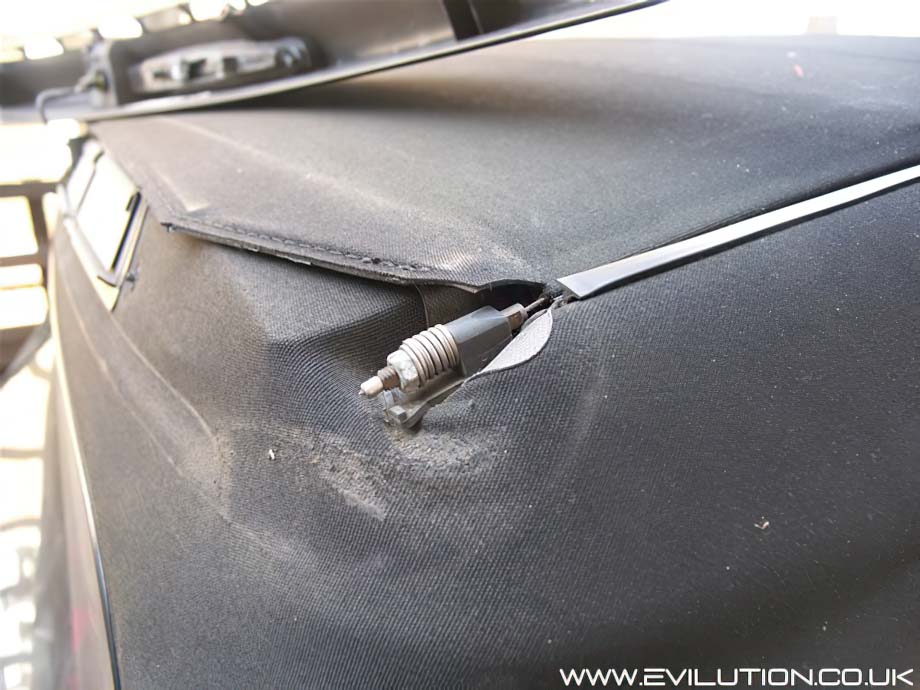 Test the operation of the roof before reassembling.
If it doesn't work, you may have tensioned the roof too tight.
Over tensioning can cause death to your motors so be careful.