Removing
Remove the front wheel
on one side at a time to reveal the brake calipers.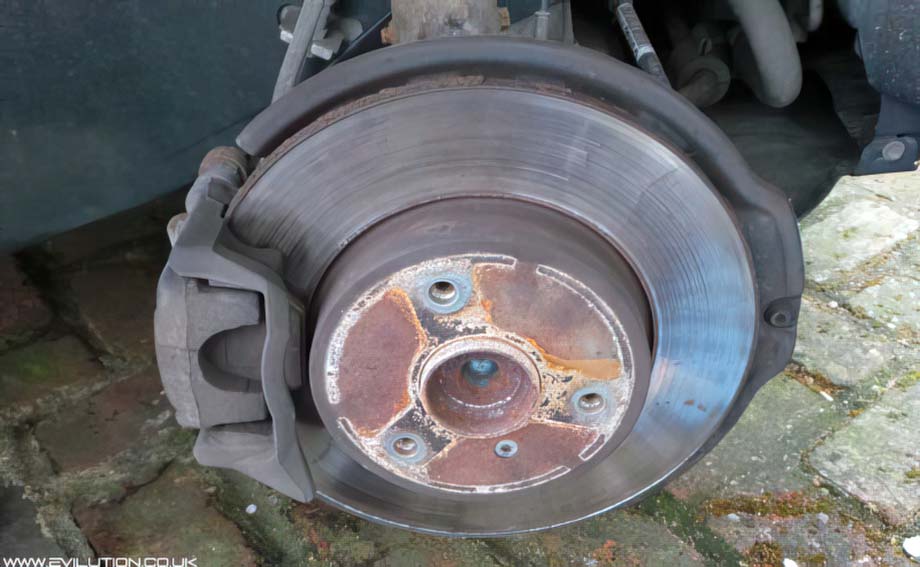 Use a 13mm spanner to undo the top bolt on the back of the caliper frame. You may
need to hold the other side of the bolt receiver with a 17mm spanner to stop it spinning.

32Nm on refitting.