Why Bother?

Even if you don't have hayfever it is worth making sure you have a pollen filter fitted
to your Roadster. This is because they have a tendency to get leaves (plural of leaf)
caught in the heater blower fan and make annoying buzzing noises.

The pollen filter should ideally be changed on every service but if you don't have hayfever,
vacuum it from the left side (dirty side).

Finding The Filter

Look in the left hand footwell, this is the passenger's side on a RHD Roadster.
Just above where the passenger would put his right foot, you will see a flap.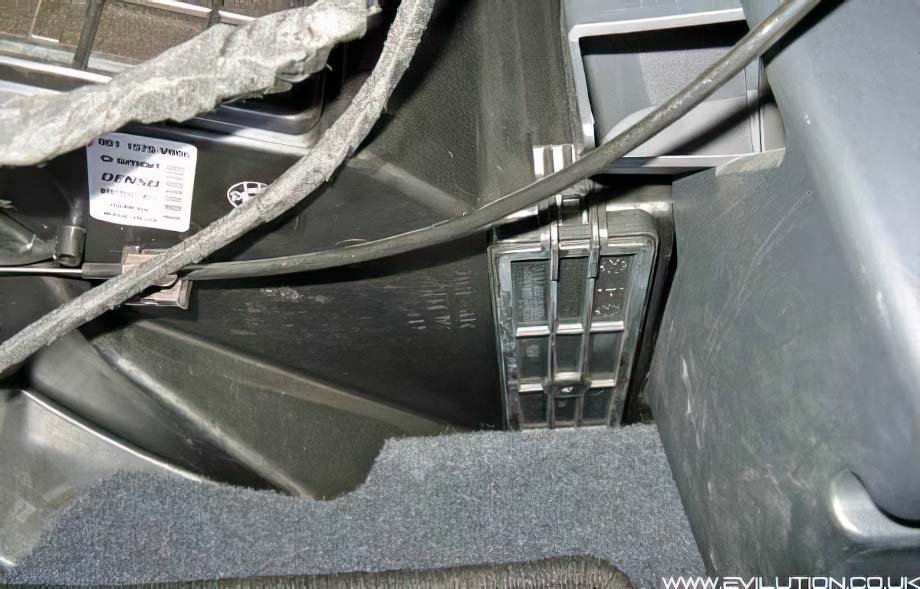 Pull the carpet back and remove the polystyrene footwell block.
The arrow shows where to find the filter flap.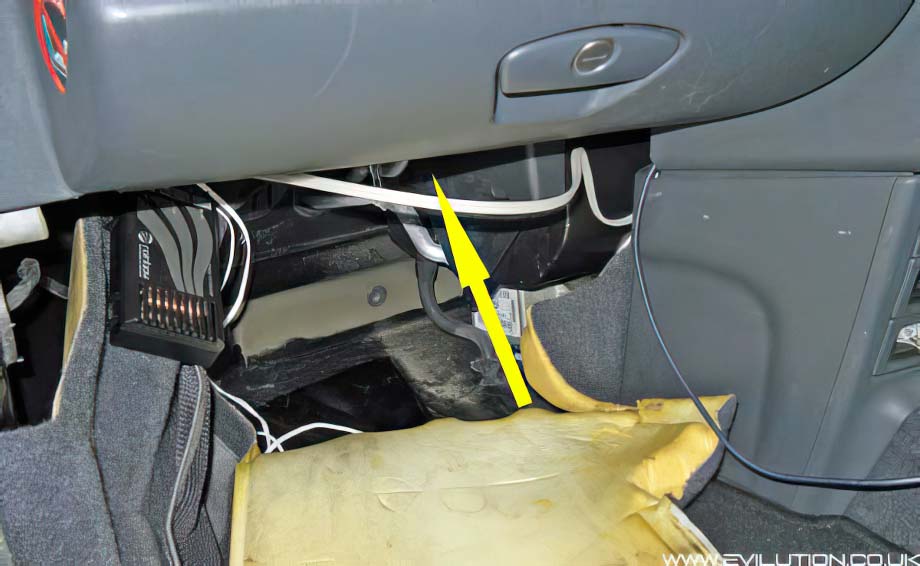 At the front of the flap is a catch, pull the top of the catch forward and the flap will fold down.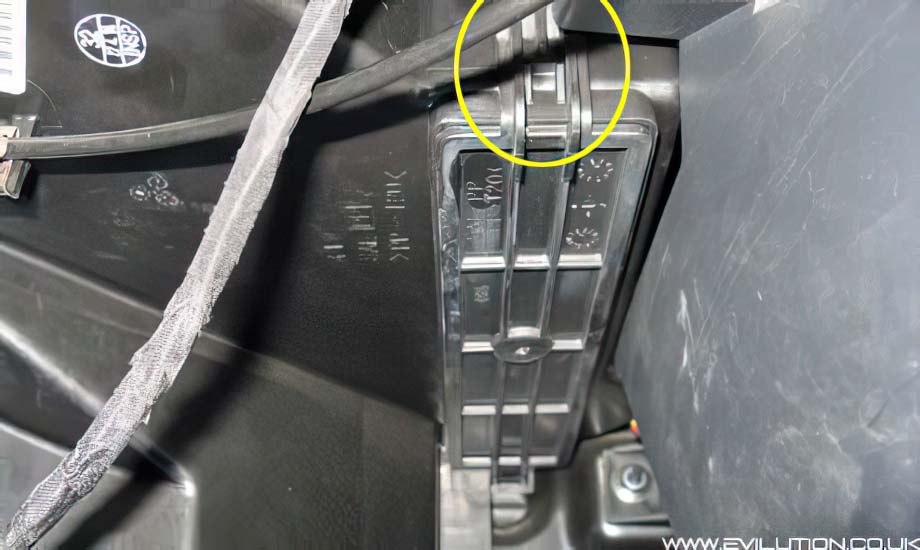 Now you can either slide the old filter out or marvel at a big hole.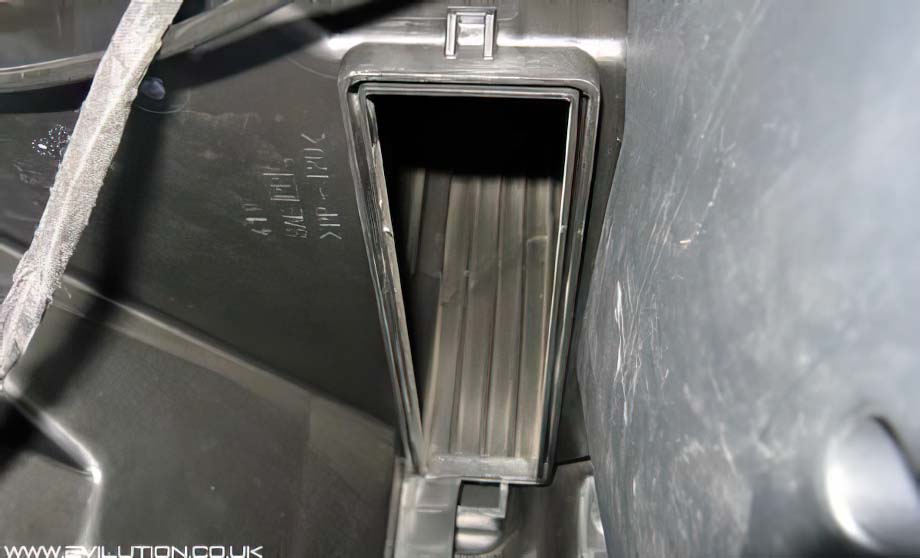 Fit the new or cleaned filter and you are done, refit everything to the car.