Replace The Webbing



An entire unit can be expensive so if you have a damaged belt webbing but the reel is OK,
you can just replace the belt. This also gives you the chance to change the colour.

Firstly you have to uncover the reel by removing the cover. Info can be found
here
. 450 or 451.

Pull the belt out, eventually you will uncover the reel.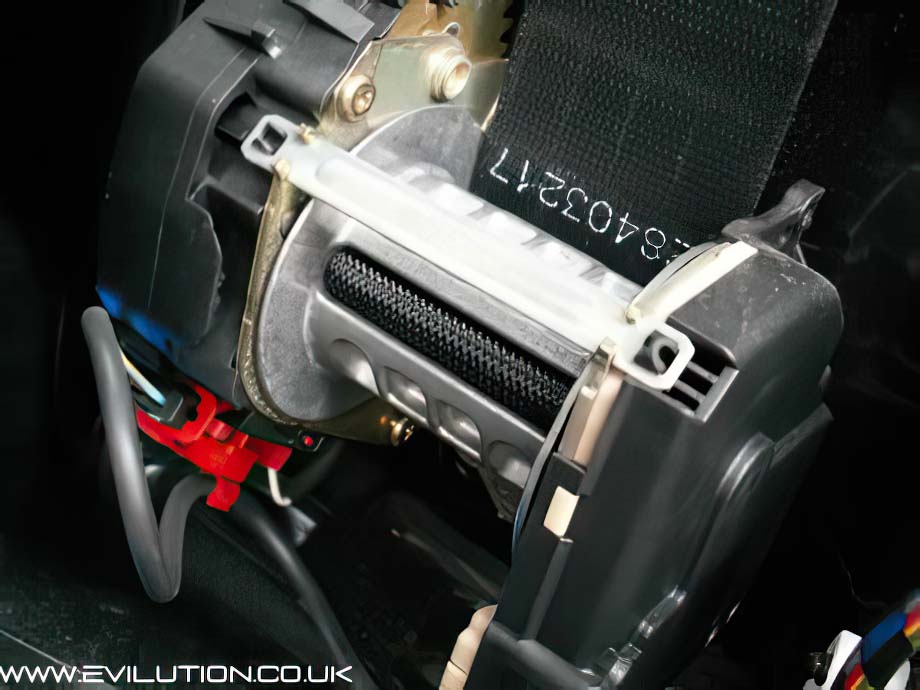 The belt runs through the reel and loops back on itself. Inside this loop is a plastic peg that stops
the belt sliding back through the reel. Push the webbing out so you can slide the plastic pin out.
With the pin out, the belt can be pulled from the reel. Webbing removal can be seen here.

It is essential you stop the reel spinning, don't let go of it, remember it is sprung.
Post the new belt webbing into the reel, push the pin into the loop and pull the belt tight.
Slowly left go of the new belt and allow it to roll onto the reel.

You will now have to unthread the old one from the belt guide on the side of the seat
and also undo the bolt connecting the belt end to the seat base using a 17mm spanner.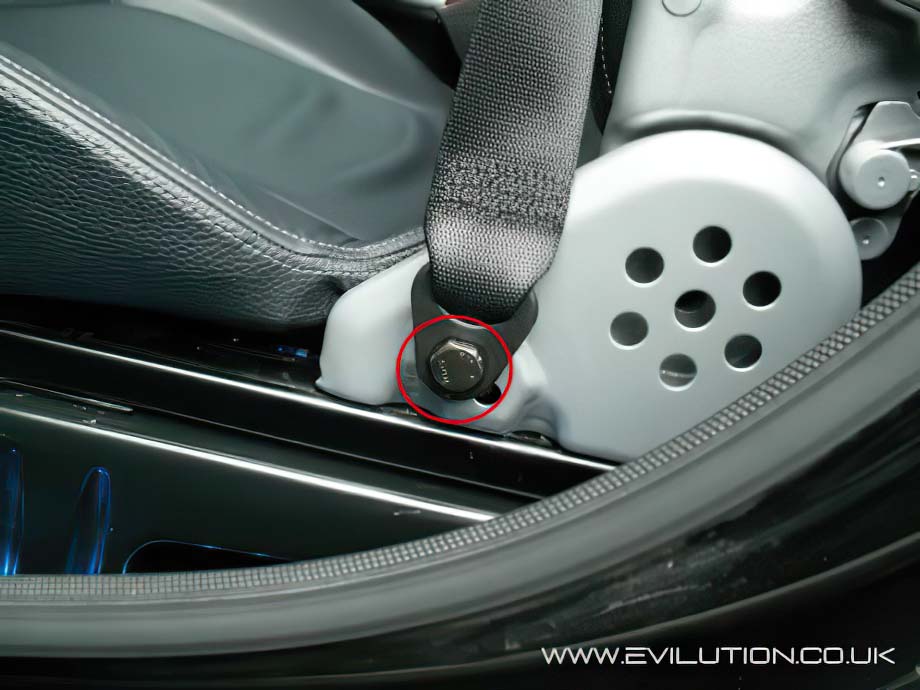 You can buy coloured belt replacements, the smart belts are 47mm wide.



Replacing The Reel



Firstly you have to uncover the reel by removing the cover. Info can be found
here
.

This is what you will see.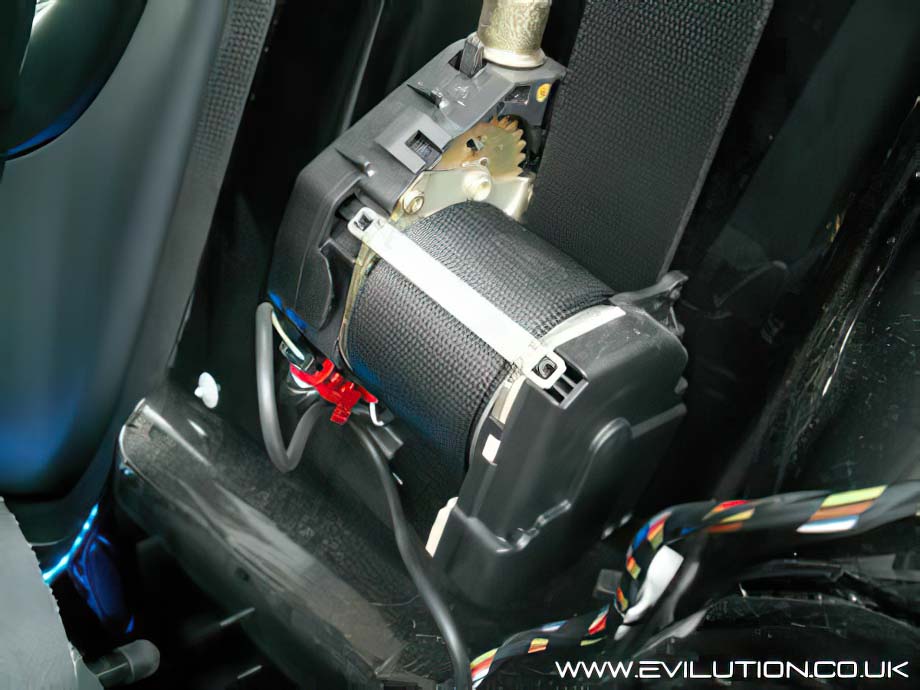 Ideally you need to disconnect the battery before you unplug the red connector.
This connector goes to the restraint control system. If the airbag is deployed, the seat belt
tensioner charge also goes off. If you unplug this wire and turn the car on you will bring up
the airbag warning light that you can't turn off yourself so be careful.

Look at the side of the seat base, you will see a bolt holding the end of the belt.
Undo this and unthread the belt from the guide found on the top side of the seat.

Look under the seatbelt reel and you will see a 17mm headed hexagon bolt, remove this to
allow the entire reel to come free of the car. Fit the new one correctly and plug it back in.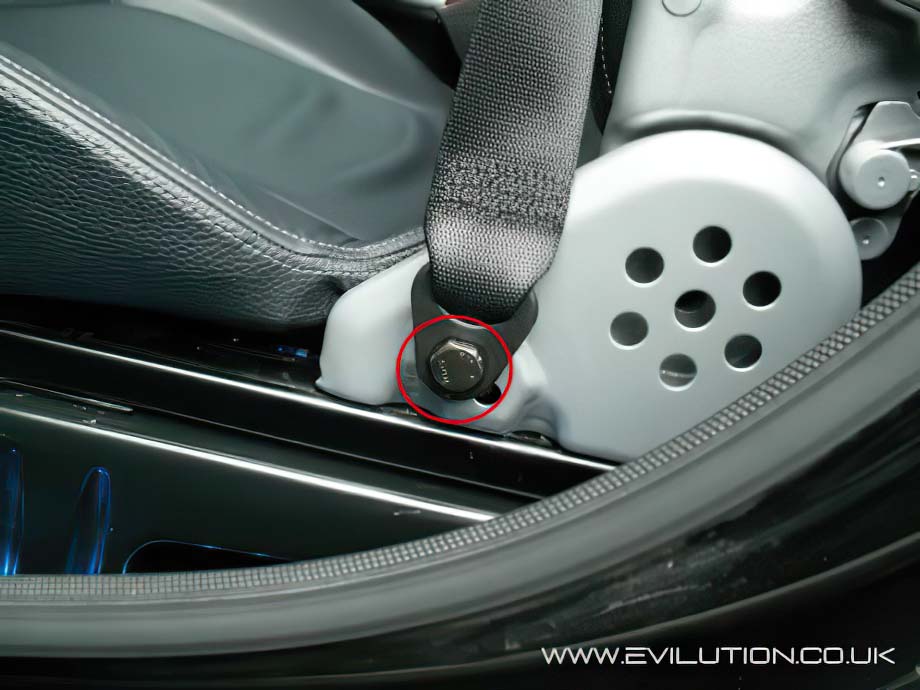 Job done.