The Smarts I Have Owned

I have owned 6 smarts now, here is a little bit about 5 of them.

Evil Weevil

Model: Pure Year: 2003
Original Colour: Jack Black
Original Output: 61bhp & 70ft-lb torque
Final Output: 117bhp & 107.3ft-lb torque

Just Lowered, July 2007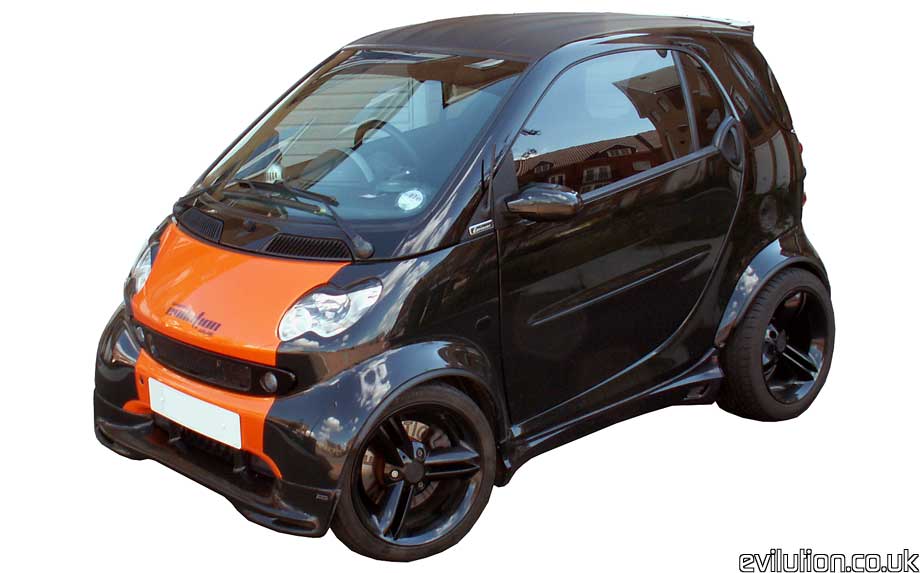 Beaulieu November 2006 Billing August 2005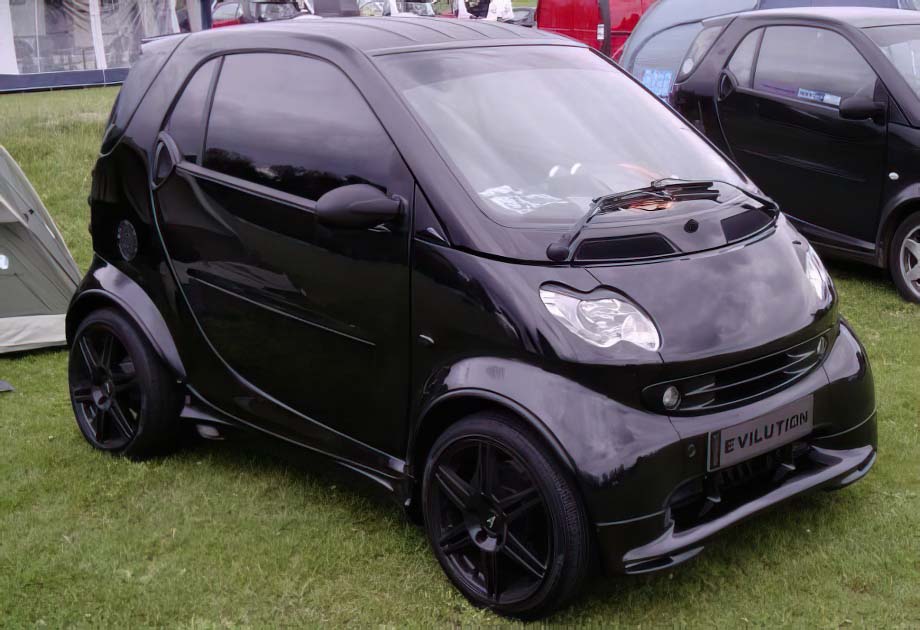 Greenhithe, Kent Industrial Estate, January 2006. Taken by
SpottyBadger
.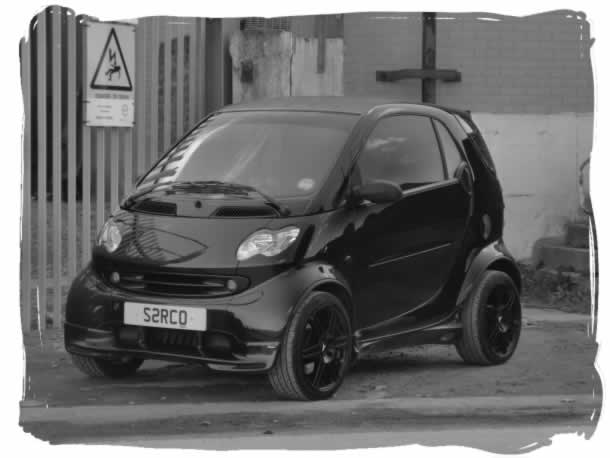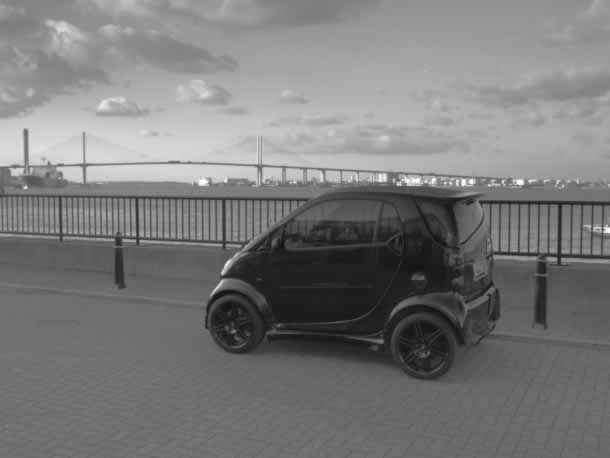 Modifications





Exterior



Lorinser front splitter
S-mann side skirts
Custom made angel eye headlights
Focus ST metallic orange front centre panel
Custom made exhaust valance
Blindschleiche twin oval exhaust and matching valance (now removed)
Janspeed Stealth (replaced the above)
S-mann top spoiler
Carbontec scoop (now removed)
Evilution meshed sucker (replaced above)
S-mann front grill with custom hexagon mesh
Headlight eyebrows
Smart arch extensions x4
16' Adikt Type E alloys powdercoated in black with 3-5 stud converters (now removed)
16' Spikeline alloys powdercoated in gloss black (replaced above)
Bilstein Streetline suspension (shock and springs)
Tinted rear and side indicators
LED focus style repeaters in front of the wing mirrors (now removed)
Indicator wing mirrors (replaced above)
Evilution milled Red Dot custom brake discs
Red Dot brake pads
Goodridge brake hoses
Smart upgrade horn
Shortened aerial
Tinted windows
Michelak smooth wipers (now removed)
Bosch Aerotwin wipers (replaced above)
Smooth rear wiper
Tinted show plates
Debadged and roadster 'smart' badge applied to back
Quick fill fuel filler cap
'Evil Inside' domed resin badges on skirts
Custom made LED high level brake light
Evilution vinyl site sticker



Engine



Brabus Roadster engine (replaced original)
Wiltec sequential dump valve (now removed)
Janspeed intercooler pipes (replaced above)
Forge silicone intercooler pipes (replaced above)
BIG performance remap (now removed)
Red Dot custom remap (replaced above)
Roadster turbo
Roadster cam shaft
4 Bar fuel pressure regulator
GSR silicone induction pipe (now removed)
Brabus 101 TIK (replaced above)
Forge silicone TIK (replaced above)
Oil filter adapter
ITG air filter (now removed)
Venom induction (replaced above)
Blindschleiche twin oval exhaust and matching valance (now removed)
Janspeed Stealth (replaced the above)
Decorative engine plate



Interior



Leather 3 spoke steering wheel
Paddle gear shift
X-Gauge
Roadster speedo
Roadster boost gauge
Roadster temperature gauge
Roadster trip computer
Roadster ESP off switch
Blue LEDs in radio and safety triangle
Roadster leather heated seats
Leather dash
Leather door cards
Smaller rear view mirror (now removed)
Shortened rear view mirror adapter (replaced above)
Stainless steel speedo, revs and clock gauge faces
Metal heater control covers
Michelak metal heater slider knobs
Aluminium handbrake button
Ripspeed handbrake cover
Padded neoprene draw insert
Aluminium 'evilution' kick strips
Aluminium heater pods
Aluminium heater surrounds
Aluminium pod surrounds
Aluminium 'evilution' gear shift plate
Aluminium handbrake base decoration
Metal wing mirror adjuster covers (now removed)
8-Ball handbrake knob
Aluminium chair inserts
Aluminium stalk ends
Knurled brushed metal stereo volume knob
Blue LED interior lights
Blue LEDs in all buttons
M-station 10gig MP3 player
Grundig compact subwoofer
External Tomtom aerial and custom centre console mount
Vauxhall sunglasses holder

Final Dyno Graph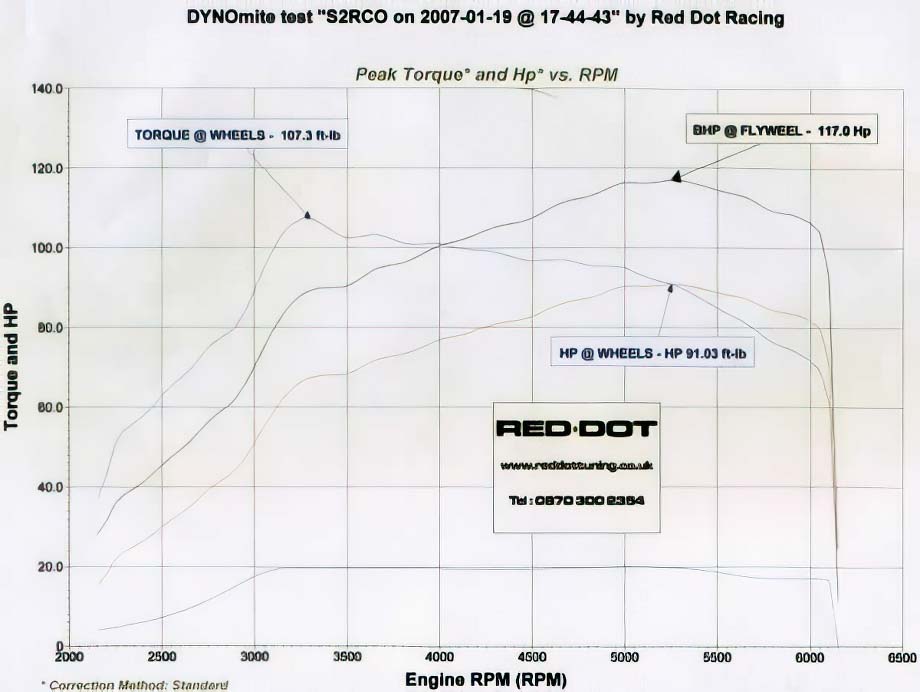 ---

Mr Meaner

My first 451 bought in May 2008

Model: Passion non turbo
Year: 2007
Original Colour: Jack Black
Original Output: 71bhp & 68ft-lb torque
Final Output: undetermined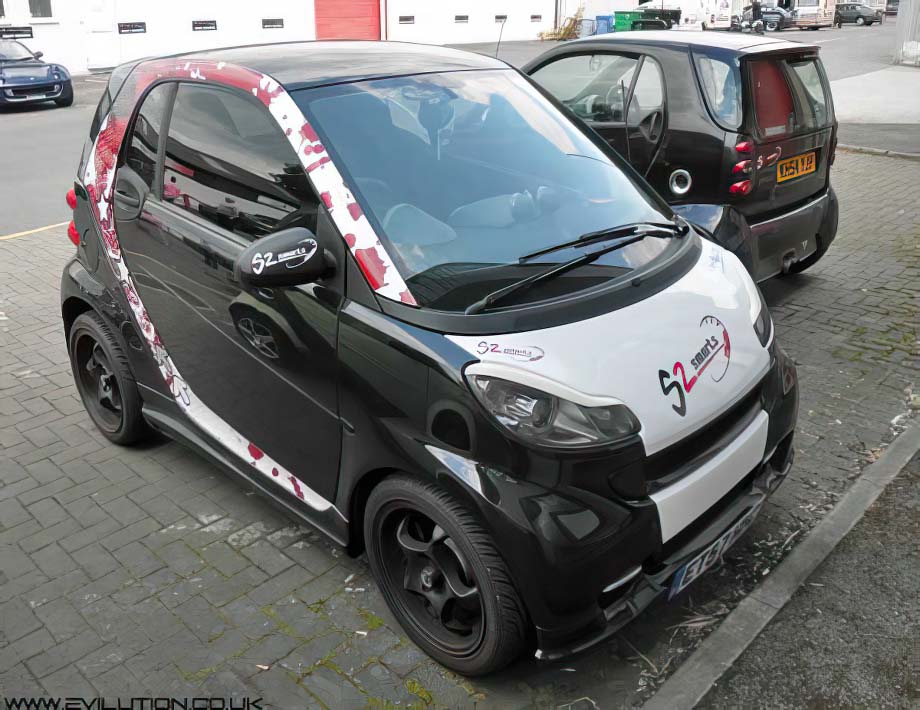 I never really did much to this car, it never really thrilled me like the 450 did.
However, it has since been bought by
S2Smarts
as their courtesy car where the modding started.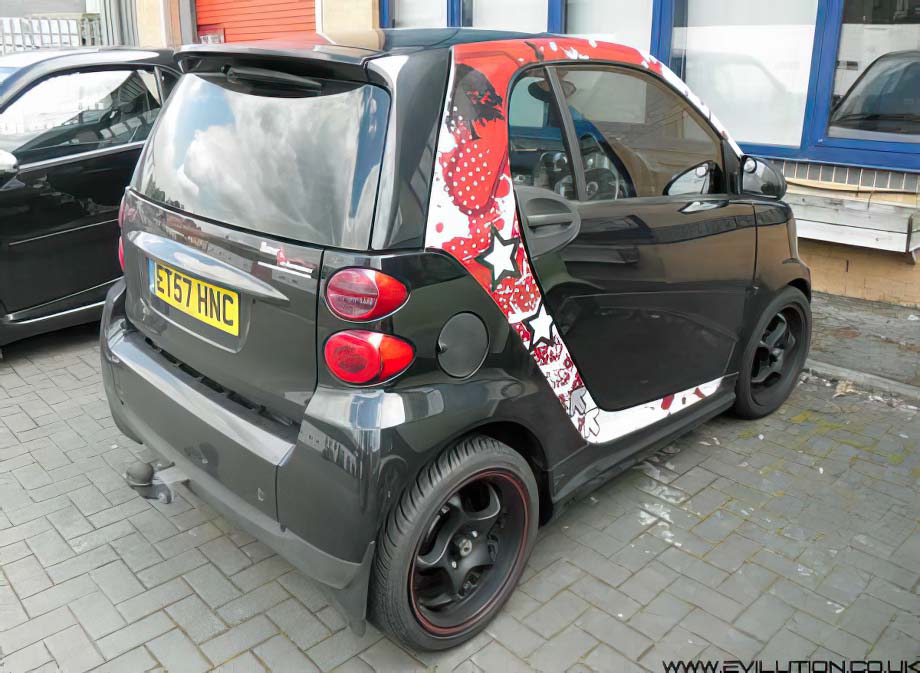 It did just have a white front end, DIY Brabus style headlights, perforated vinyl
headlight covers, eyebrows, upgraded speaker setup and smart-tow tow bar.

Since being a S2Smarts show/demo/courtesy car it has been lowered 10mm with
Brabus shocks and springs, Schmidt space alloys in matt black, S-mann side skirts,
S-mann front splitter, S-mann DRLs, vinyled Tridion and a home made induction kit.


---

Mr Messy

Model: Roadster
Year: 2004
Original Colour: Jack Black
Original Output: 80bhp & 81ft-lb torque
Final Output: 105bhp & ?ft-lb torque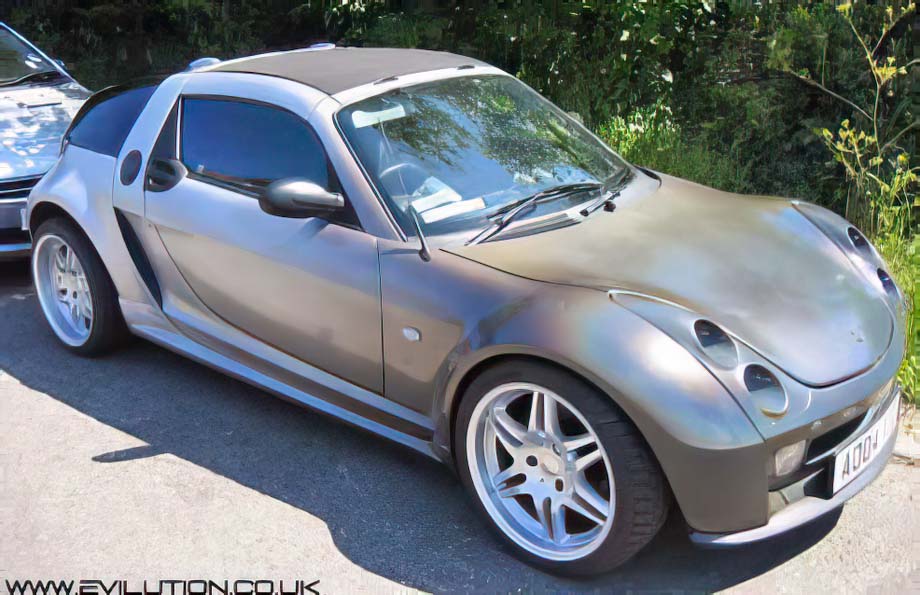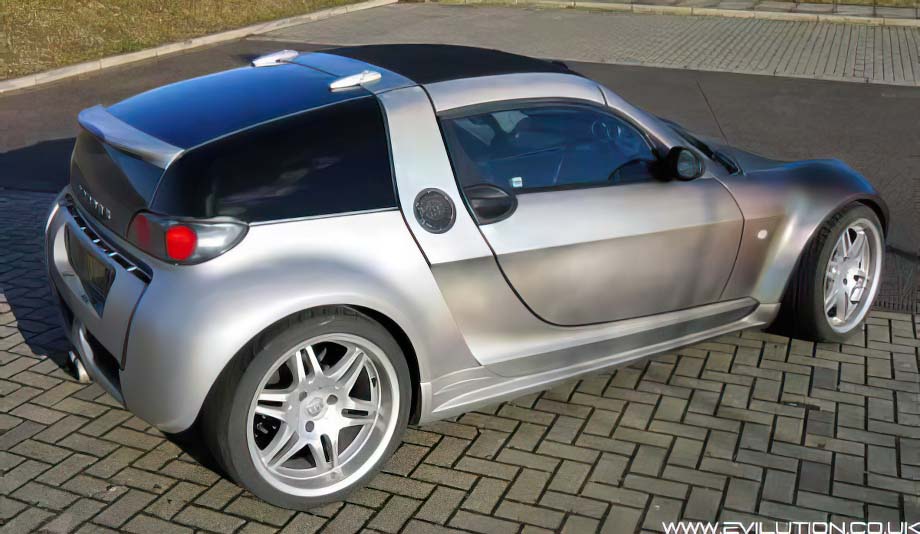 Badly sprayed black at the front fading to silver at the back with a rainbow lacquer over the top.
Lacquer has reacted badly and the whole car is crazed.

Brabus full body kit, Janspeed exhaust, Brabus monoblock alloys,
Forge silicone hoses and DV, Raid V6 steering wheel.

---

Nero

My second 451 bought in May 2011

Model: Pulse turbo cabrio
Year: 2011
Original Colour: Crystal white (Paper White)
Documented Output: 86bhp & 88ft-lb of torque
Original Output: 98bhp & 108.4ft-lb torque
Current Output: 117bhp & 122.5ft-lb torque

Remapped at Tune4Performance. Trust no one else with your 451.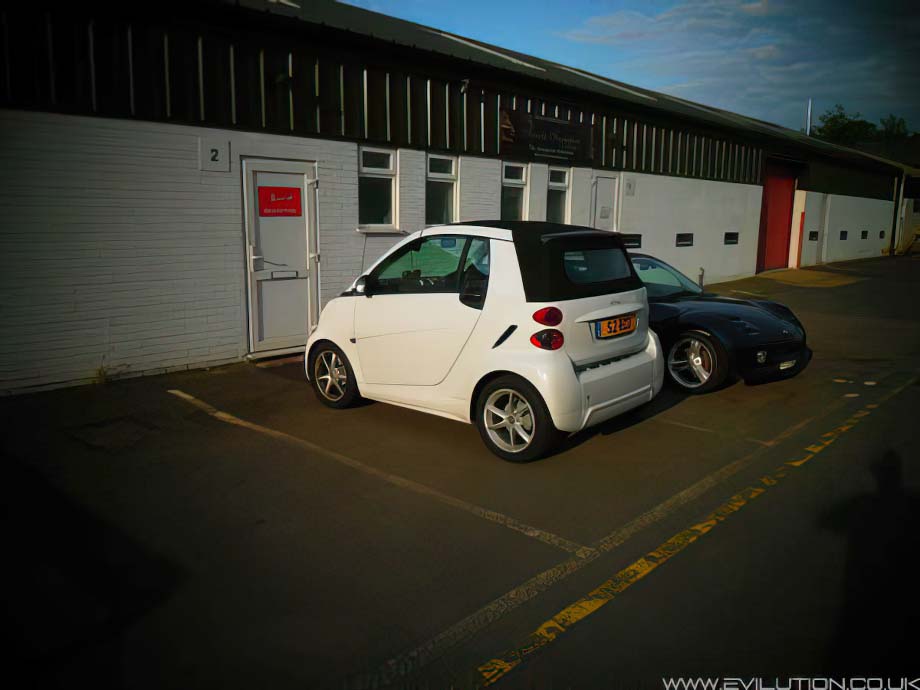 Day 1 just home from Smart of Chelmsford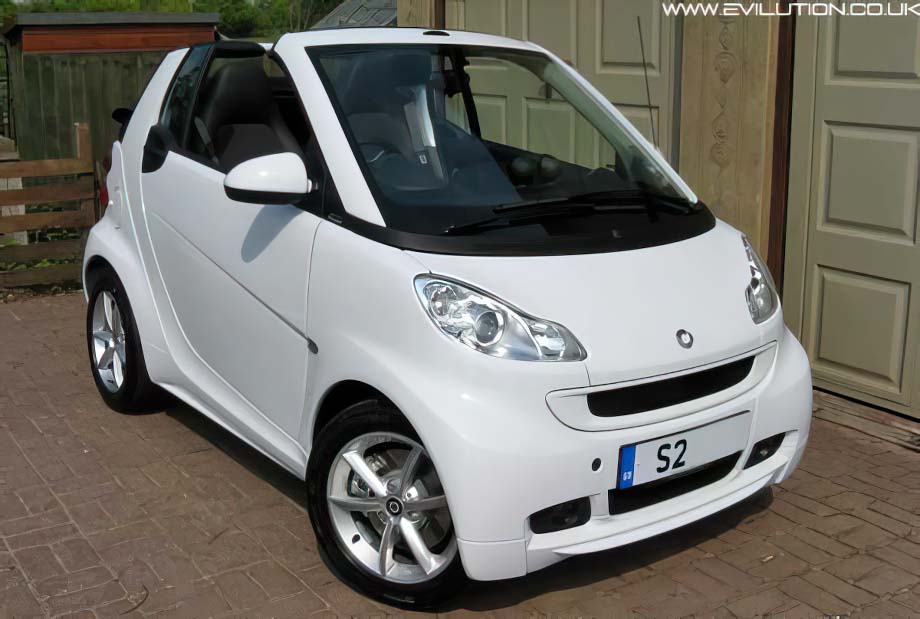 Iridium spark plugs, Brabus shock absorbers, S-mann -40mm springs, new speaker setup,
Brabus paddle wheel, Tune4Performance remap,
S2smarts brake discs (Pagid), Pipercross filter,
Brabus front splitter, S-mann rear spoiler, Ultimate 112 style front spoiler add on,
Brabus
rear valance (fibreglass copy), Brabus exhaust, new 17" alloys.
Smartmods white braided
brake hoses, earth lead kit and some matt black vinyl.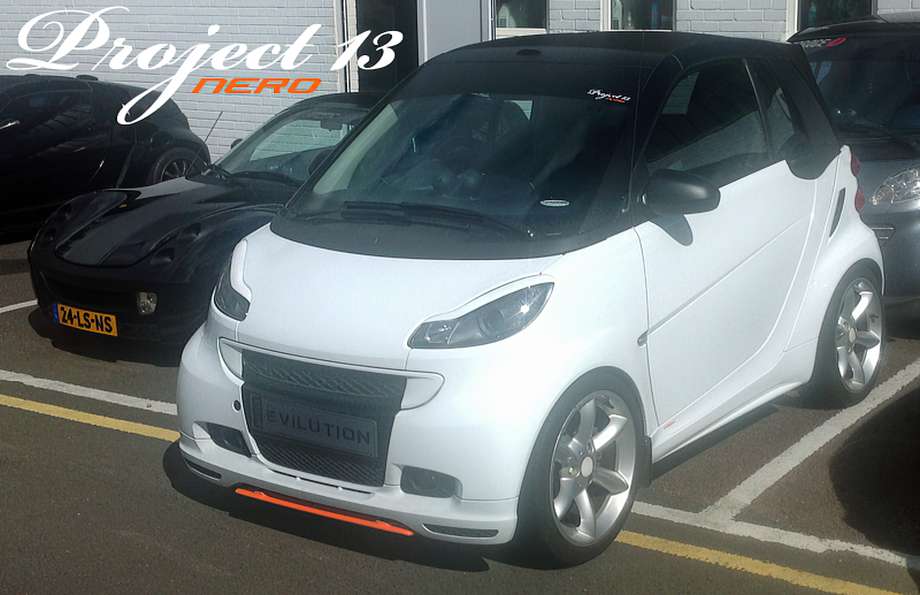 To be fitted: Forge silicone hoses.


I.M. Weasel

After having a foreign lorry plough into the side of Nero I decided to get a sacrificial commuting
car as I do 100 miles every day. It was time I got a diesel for the increased MPG.

I immediately discarded all of the 54bhp CDIs with the Euro5 exhausts as they are trouble.
The hardy 45bhp Euro4 was the order of the day and then remap it.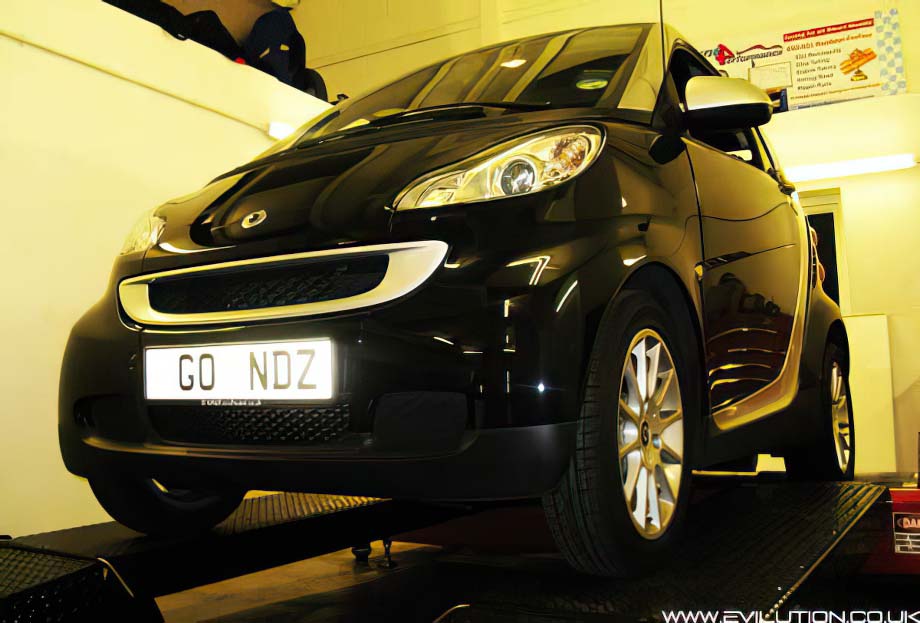 Documented Output: 45bhp & 81ft-lb of torque
Original Output: 50bhp & 85.7ft-lb torque
Current Output: 66.5bhp & 117ft-lb torque

Remapped at Tune4Performance. Trust no one else with your 451.

Currently no other mods.