OK, this one is a bit crazy, a last resort and a fair bit of work but it was done and works.

This was emailed to me by

Ronnie W

who would go to any means to have a dry Roadster.

What he did was create small plastic channels on the outside of the car to divert the
rain away from the problem areas. He took the smallest Homelux tile edging he could
find and attached it to the car with strong double sided tape.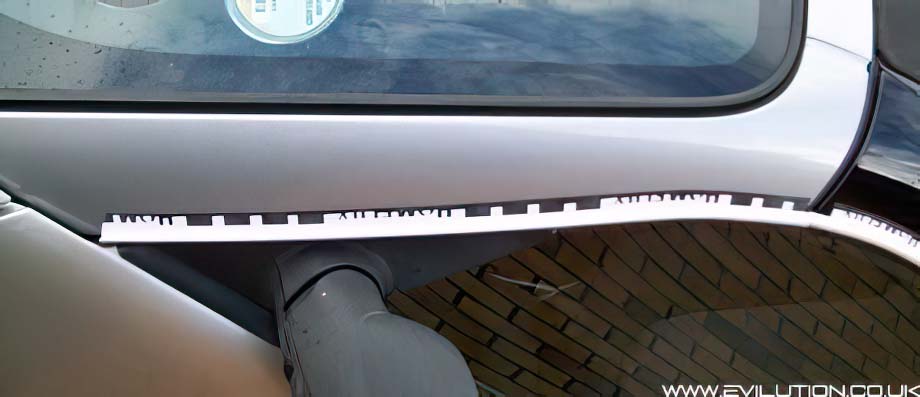 He then blended the strips in with filler and painted it all to match the car.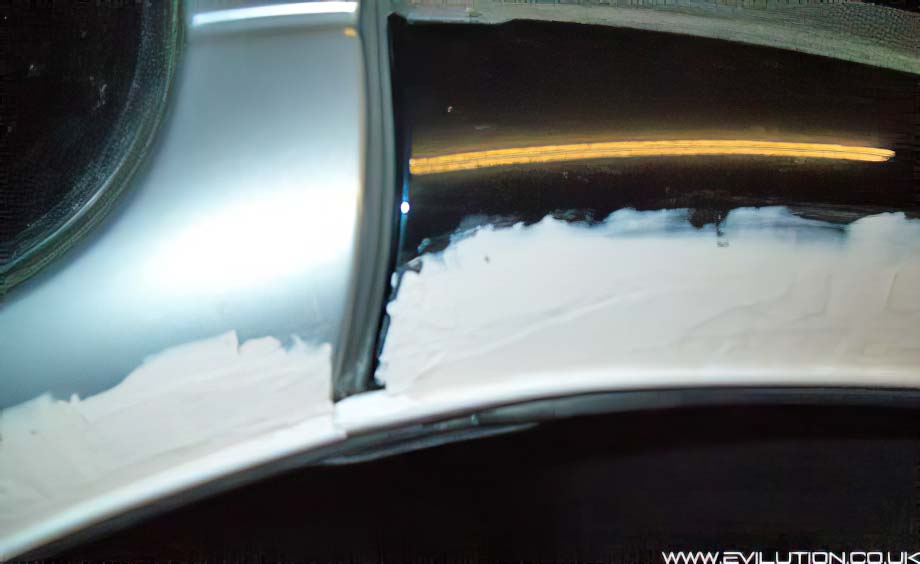 The finished product seems to blend in quite nicely and isn't immediately obvious.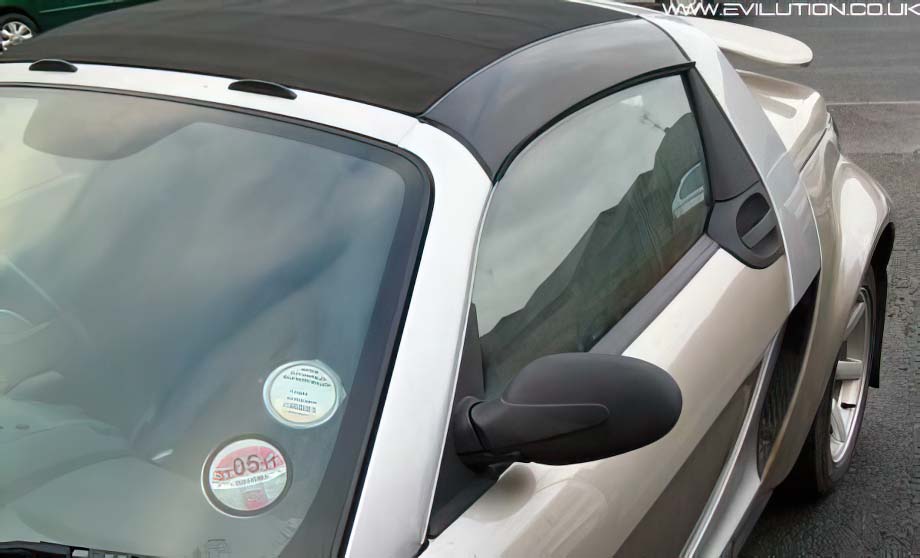 According to Ronnie, since the strips have been added, there has been no water ingress
from the window area and you can see in the picture below how much water had got in.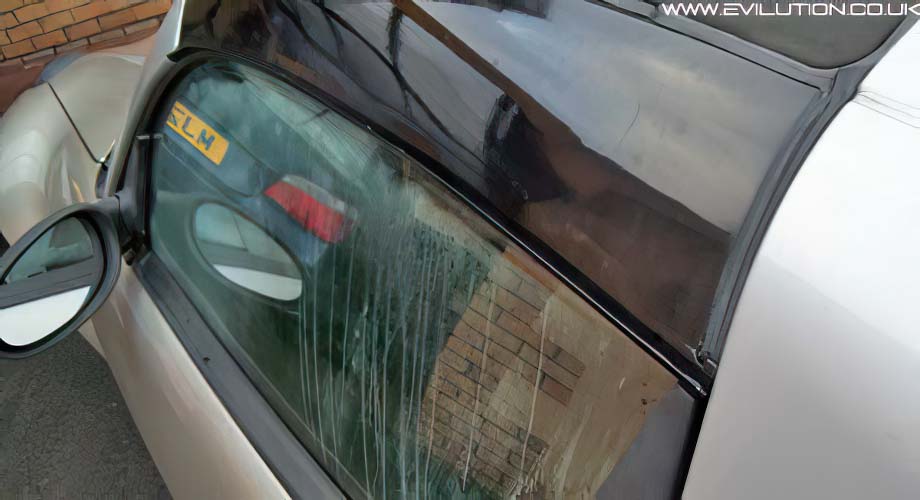 How long will it last, how long will it look good, how long until it cracks?
Who knows but it has worked for him so far and that has been OK since Xmas 2010.