Thanks to

Richard W

for this idea he sent me a long time ago.

This is where we are looking, remove the side roof spar and take a look at the top of the seal.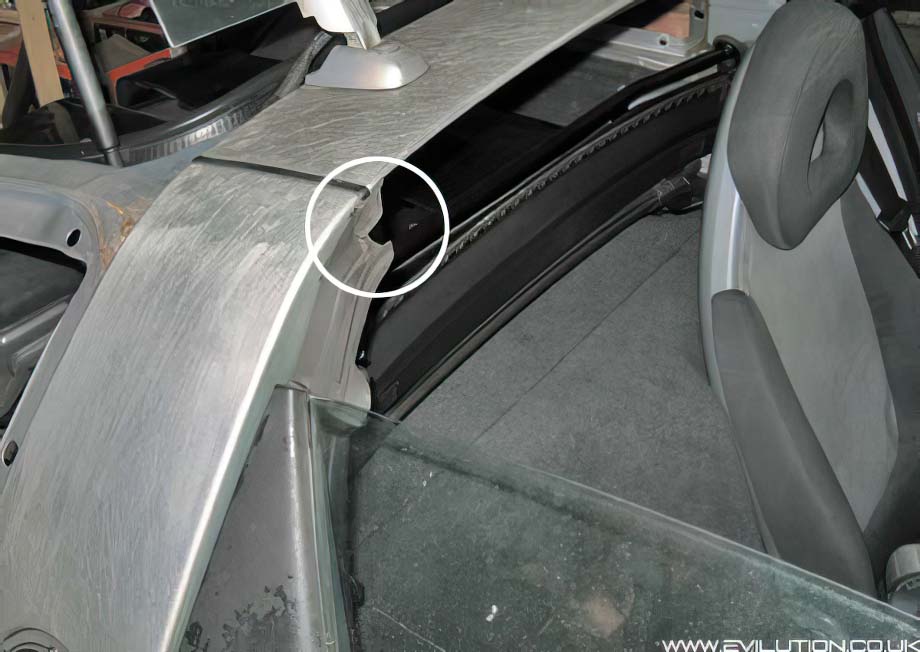 That lip just isn't enough in some cases which allows water to drip back into the car.
The water either goes onto the seat or down the back and under the carpet.