Service Reset Method

Press and hold the OK button until the spanner/wrench starts flashing on the speedo display.
Keep the OK button pressed for another 20 seconds.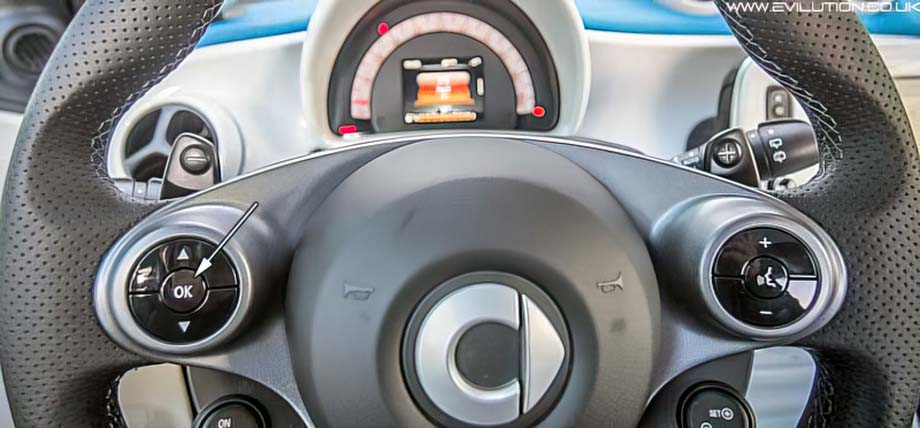 The service reset is now complete and the new service interval will be displayed for a short while.

Extras

Smart recommend closing the bonnet/hood, both doors and the boot/trunk before attempting the service reset.
This seems to be nonsense and won't affect the service reset.