Important. This only applies to the 453 fortwo. The 453 forfour has metal door panels that cannot be removed.

Remove the front bumper and the arch panels. Remove the front arch support clip.
This is held in place with a 10mm bolt with a Torx30 head. Either tool will work.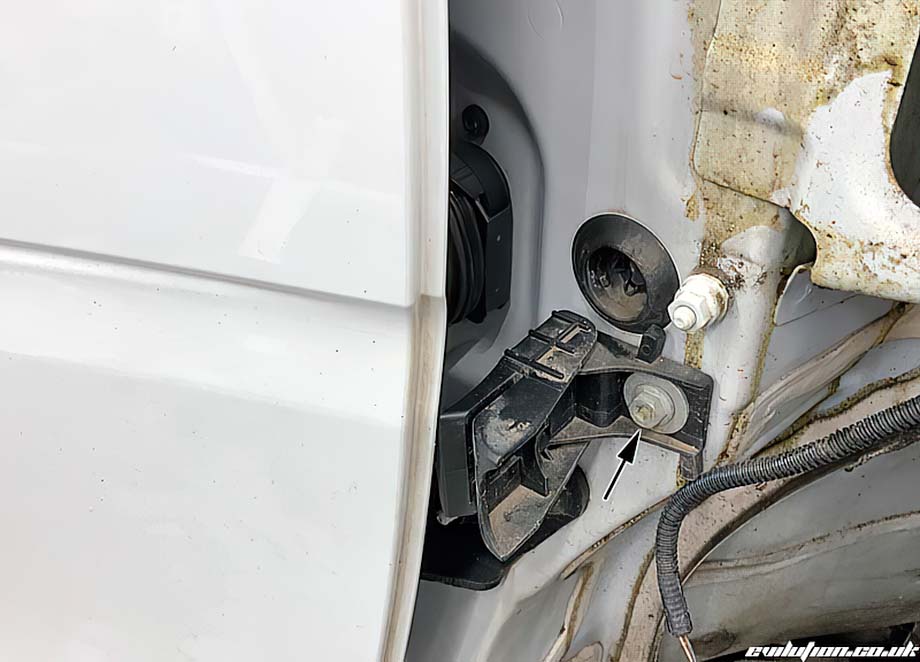 Remove the door mirror and free the exterior door handle. Under the mirror is a Torx25 bolt to remove.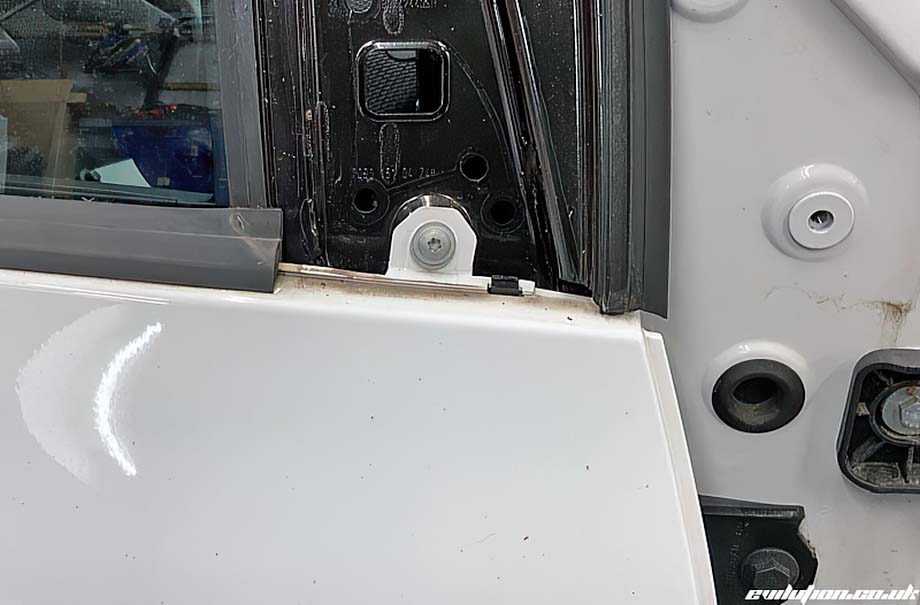 Pull off the door seal.