This page covers both turbo and non turbo models.

453 Non Turbo 999cc
Remove the engine cover to reveal the engine (much wow!). The coil pack face straight towards you.




Because the pipe is in the way of the left hand coil pack, we need to disconnect the breather pipe.
Press in the yellow tab on the side and pull the breather hose off.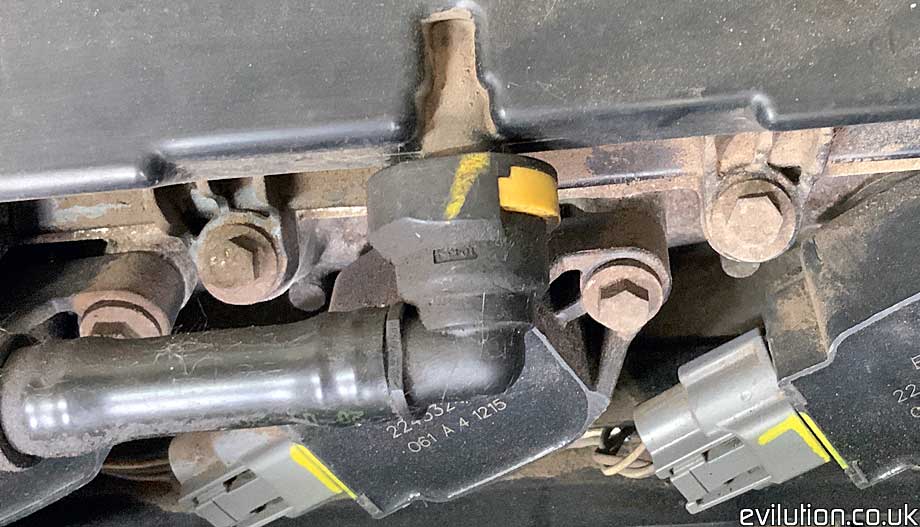 Flip it up out of the way.