Pre Facelift Headlight - Basic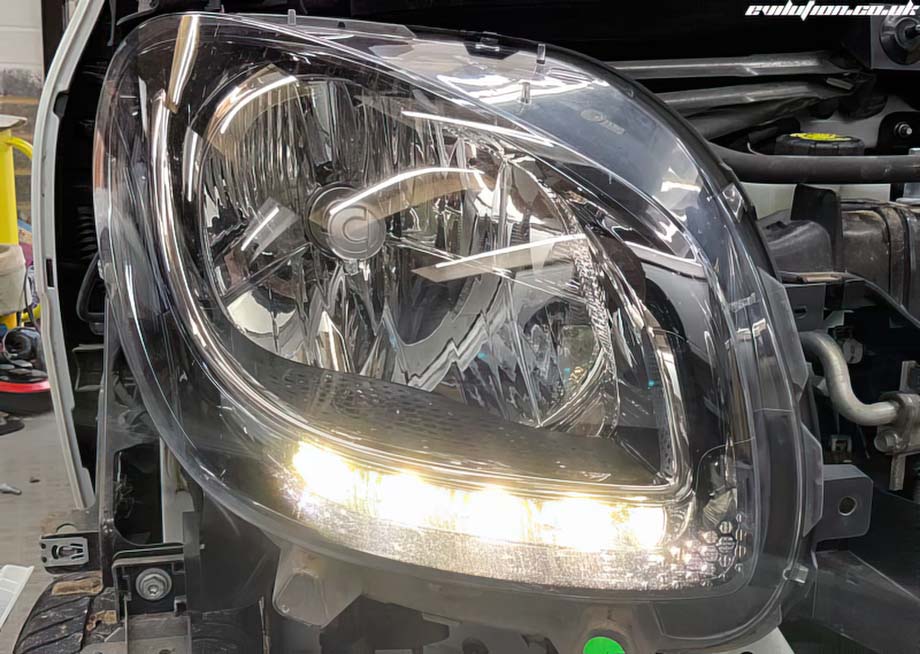 | | | |
| --- | --- | --- |
| Pin Number | Wire Colour | Function/Connection |
| | | |
| 1 | Grey | Standing Light Signal |
| 2 | Blue | Standing Light + |
| 3 | Green | Low Beam |
| 4 | Black | Earth/Ground |
| 5 | Pink | High Beam |
| 6 | N/C | |
| | | |
| --- | --- | --- |
| Pin Number | Wire Colour | Function/Connection |
| | | |
| 1 | N/C | |
| 2 | N/C | |
| 3 | N/C | |
---

Pre Facelift Headlight - Premium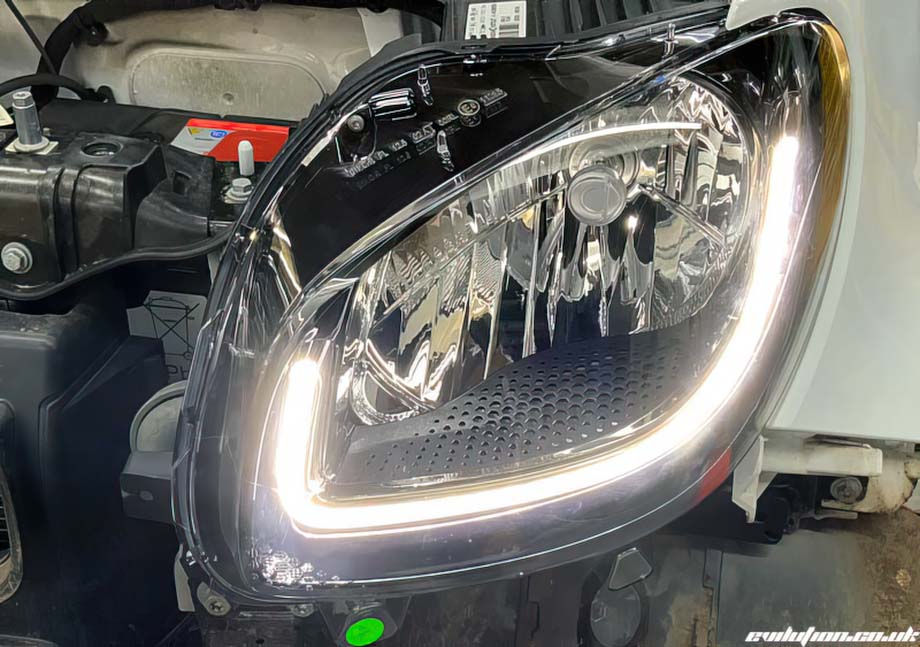 | | | |
| --- | --- | --- |
| Pin Number | Wire Colour | Function/Connection |
| | | |
| 1 | Grey | Standing Light Signal |
| 2 | Blue | Standing Light + |
| 3 | Green | Low Beam |
| 4 | Black | Earth/Ground |
| 5 | Pink | High Beam |
| 6 | Pink | DRL + |
| | | |
| --- | --- | --- |
| Pin Number | Wire Colour | Function/Connection |
| | | |
| 1 | N/C | |
| 2 | N/C | |
| 3 | Pink/Brown | DRL Control / SAM Unit |
---

Facelift Headlight - Full LED

I do NOT have a car with these fitted as standard and I do NOT have access to the wiring diagram for these headlight.
The connections shown below are from what I have worked out by experimenting on an LED headlight.

The wire colours are all unknown so I have guessed.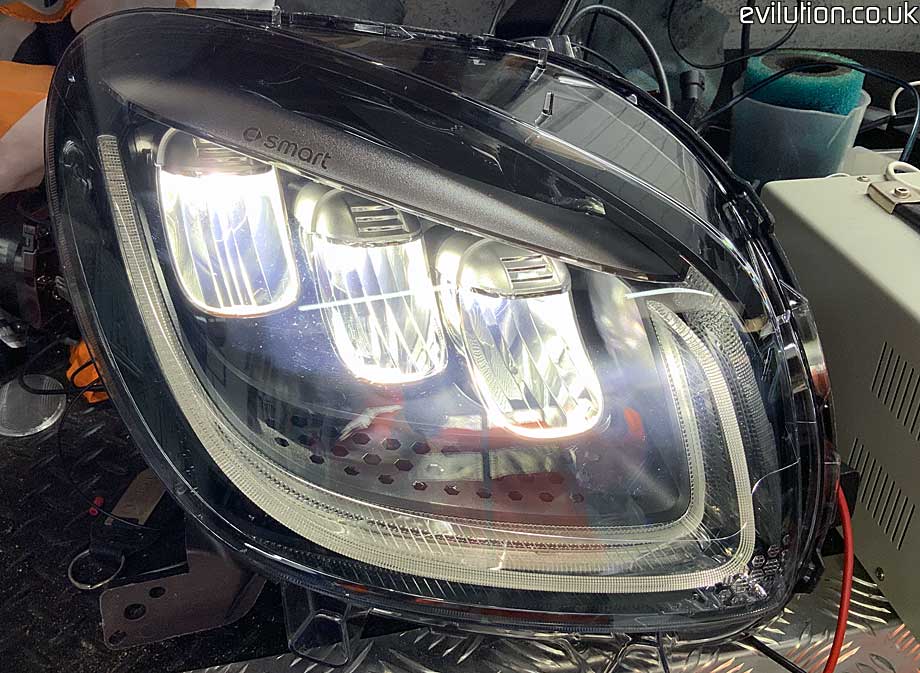 | | | |
| --- | --- | --- |
| Pin Number | Wire Colour | Function/Connection |
| | | |
| 1 | Grey | DRL Power |
| 2 | Blue | DRL Control |
| 3 | Green | Low Beam |
| 4 | Black | Earth |
| 5 | Grey | High Beam |
| 6 | Pink | Indicator |
| | | |
| --- | --- | --- |
| Pin Number | Wire Colour | Function/Connection |
| | | |
| 1 | Unknown | Unknown |
| 2 | N/C | |
| 3 | N/C | |