Why remove the front panels? To change them for other ones that are damaged or perhaps you'd like a new colour.

Other reasons are removing the headlights to spray them like a Brabus, fitting replacement horns,
fitting a new crash bar with dual towing eyes etc. You might just want to see what it looks like.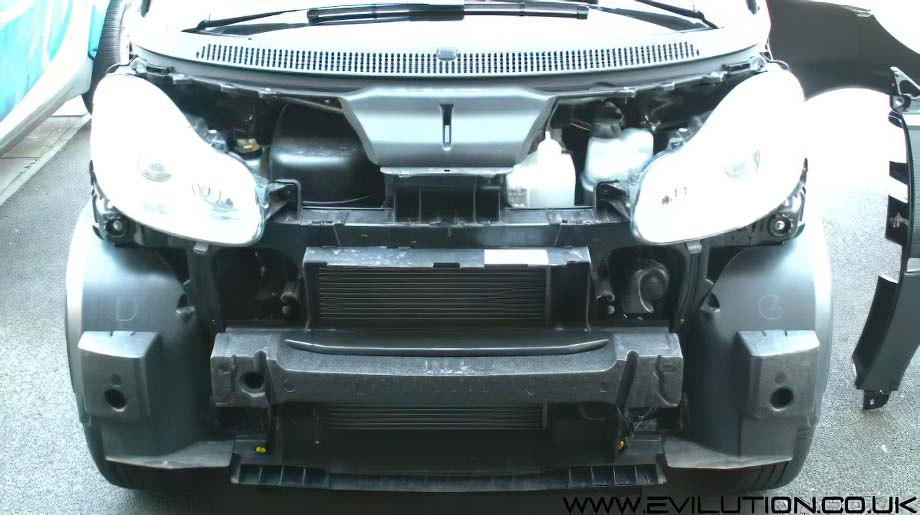 Removal really only requires a set of Torx screwdrivers, a couple of towels and a helper (ideally female and topless).
The hardest part can be removing the aerial as the thread can corrode. You can check before you start.

Removing The Front 451 Panels