At first there was very few reasons to remove the front panels, to change the headlight bulb
or replace a damaged section. Now however, front panel removal is becoming more common
place as people install oil radiators, better horns, lights etc.

Despite it seeming like a nightmare task it is relatively easy as long as you have a bit of space,
an extra pair of hands comes in handy too.

The front grill is held on by 7 clips.
Mk1 to Mk5 coupe there were 4 clips on the top and 3 along the bottom.
Mk1 to Mk5 cabrio there were 3 clips on the top and 4 along the bottom.
From Mk6 onwards there were 3 on the top and 4 along the bottom (circled in red below).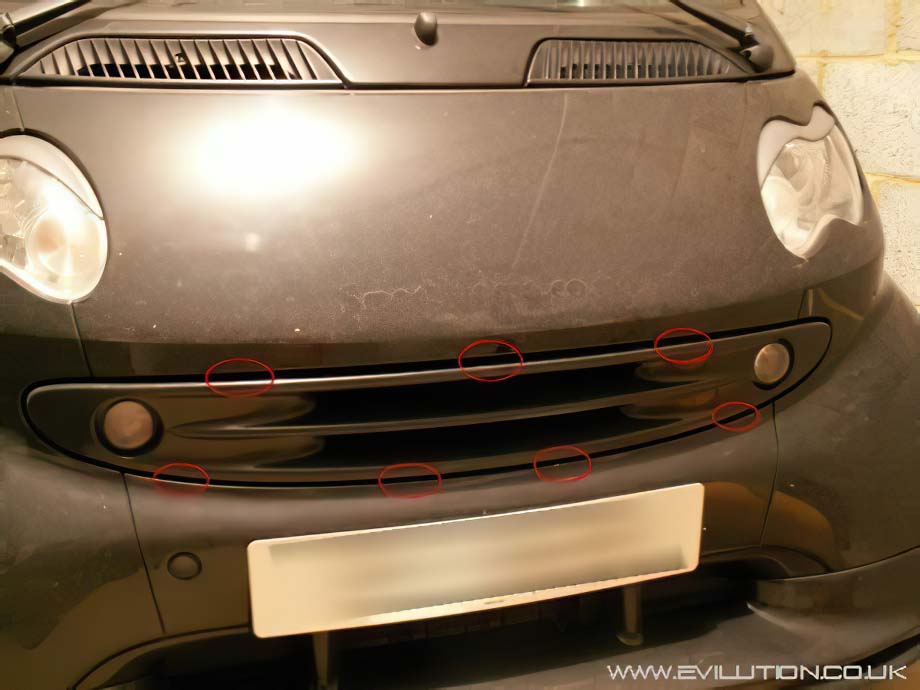 Looking in between the panels will make the clips obvious, you can unclip them one
by one with a screwdriver or insert a lolly stick into each one and slide the grill out.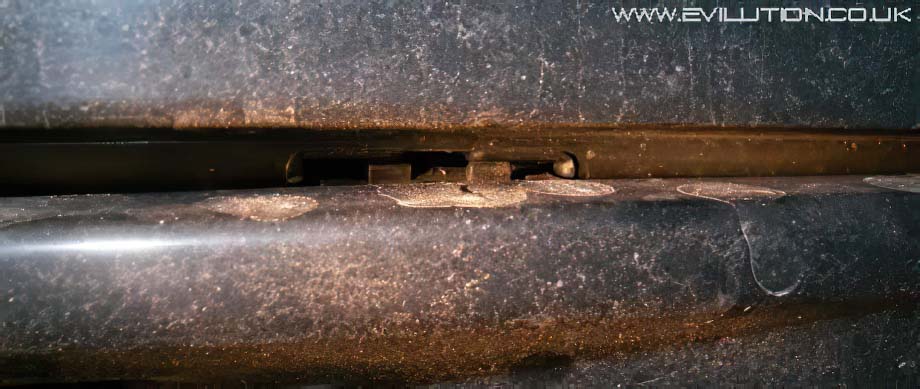 The clips are quite robust but have been known to snap if unclipped in cold weather.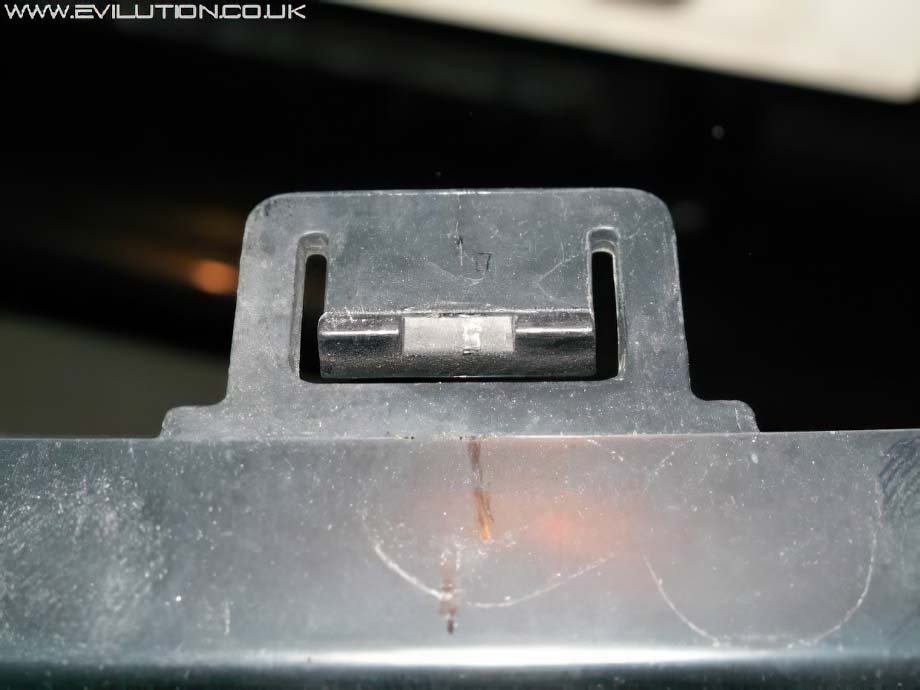 With the grill removed you can see the clips in place.