Start by winding the window fully down and remove the wing mirrors by following this guide.

Remove the upper triangle panel by removing the inside torx screw.
Release the triangle by sliding it upwards.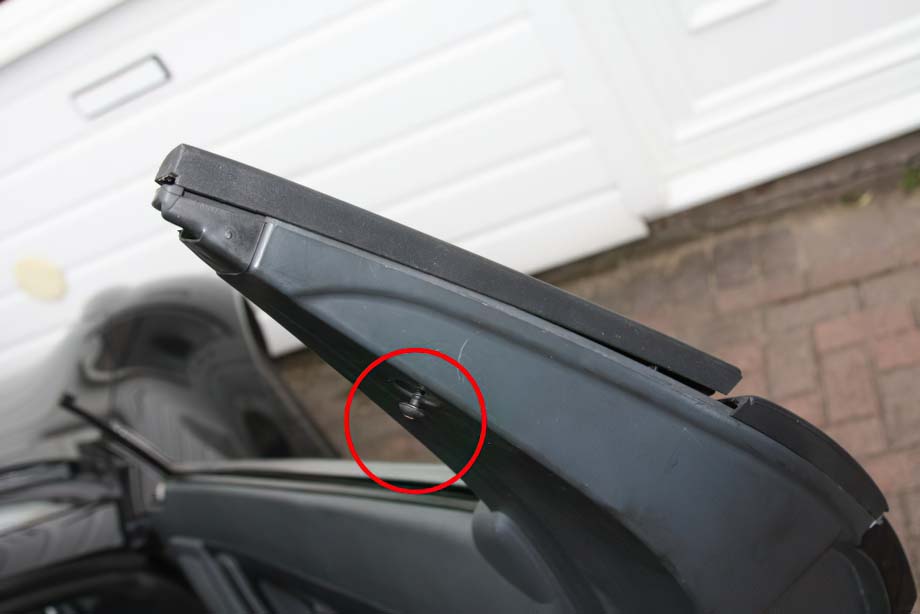 Under the panel is a Torx25 screw holding the door handle in place, remove this...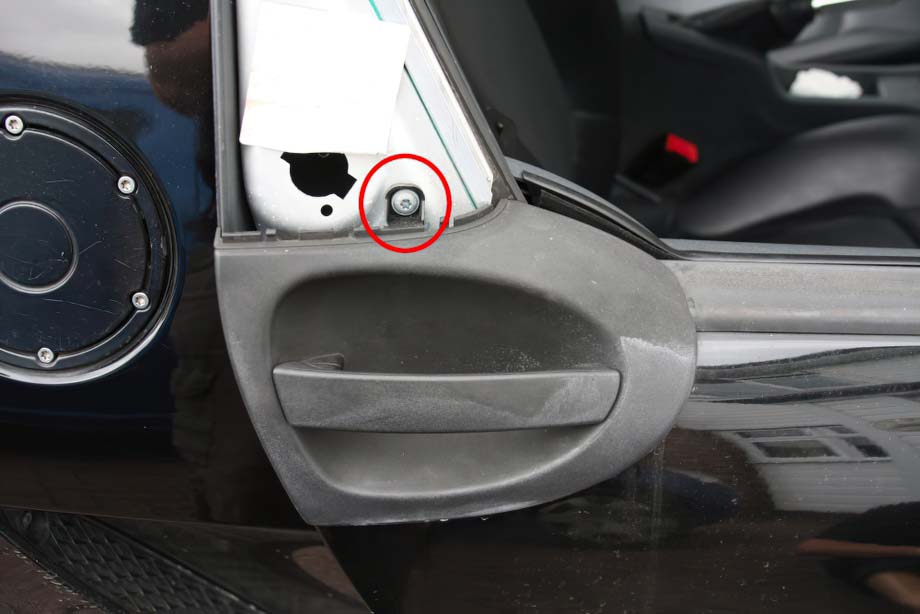 ...and the Torx25 screw under the wing mirror.