The cabin heater box contains a hidden temperature sensor that the car uses to control the air conditioning.
It cross references the heat reading from this sensor and the IR sensor in the heater controller so it can decide
how much the air conditioning needs to run and at what temperature to maintain the set cabin heat that is selected.

From late 2013, these AC temperature sensors started to fail and look like they'll become a new common fault.

The Evaporator Temperature Sensor

This is the sensor causing problems. It's enormous! About 2 feet long. OK, that's a lie, it's tiny.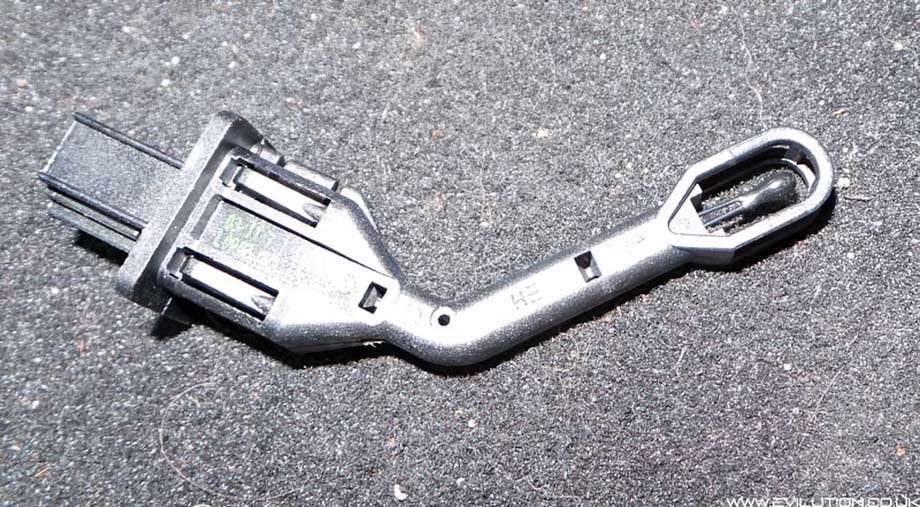 The Symptoms

Very similar to having low AC gas. The AC light will come on as usual. The compressor won't kick in and no cold
air comes from the vents inside the car. So, if you have checked the gas pressure and it's OK, check this sensor.

Removing The Sensor