Mod Description
SAM Unit 451 connections
Mod Details
Premium
No
Difficulty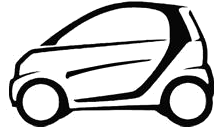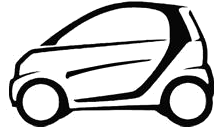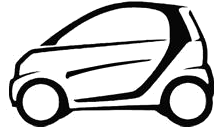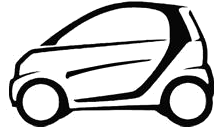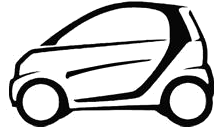 Mod ID
821
Credit
evilution
For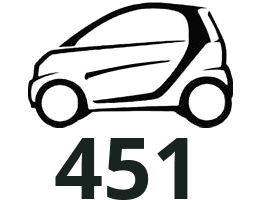 Link
https://www.evilution.co.uk/mod/451-sam-unit-pin-out.htm
Copy to Clipboard
So What Is The SAM Unit?
Essentially it is a fuse box with internal relays and a microprocessor that controls almost all of the electrical functions of the car. The processor is flashable so it can
be taught new tricks by way of a TAN code, these tricks include paddle gear shift, auto door locking, automatic gear change, day time running lights, cruise control etc.
What Does SAM Stand For?
Signal Acquisition & Actuation Module.
Where Is It?
It can be found at the top of the footwell, passenger side of a RHD smart city coupe/cabrio, driver's side of a LHD smart city coupe/cabrio and the drivers side of a Roadster.
What Does It Look Like?
Just a plain boring black box with fuses pushed into the front. Although the SAM units all look the same, the 451 internals are slightly different.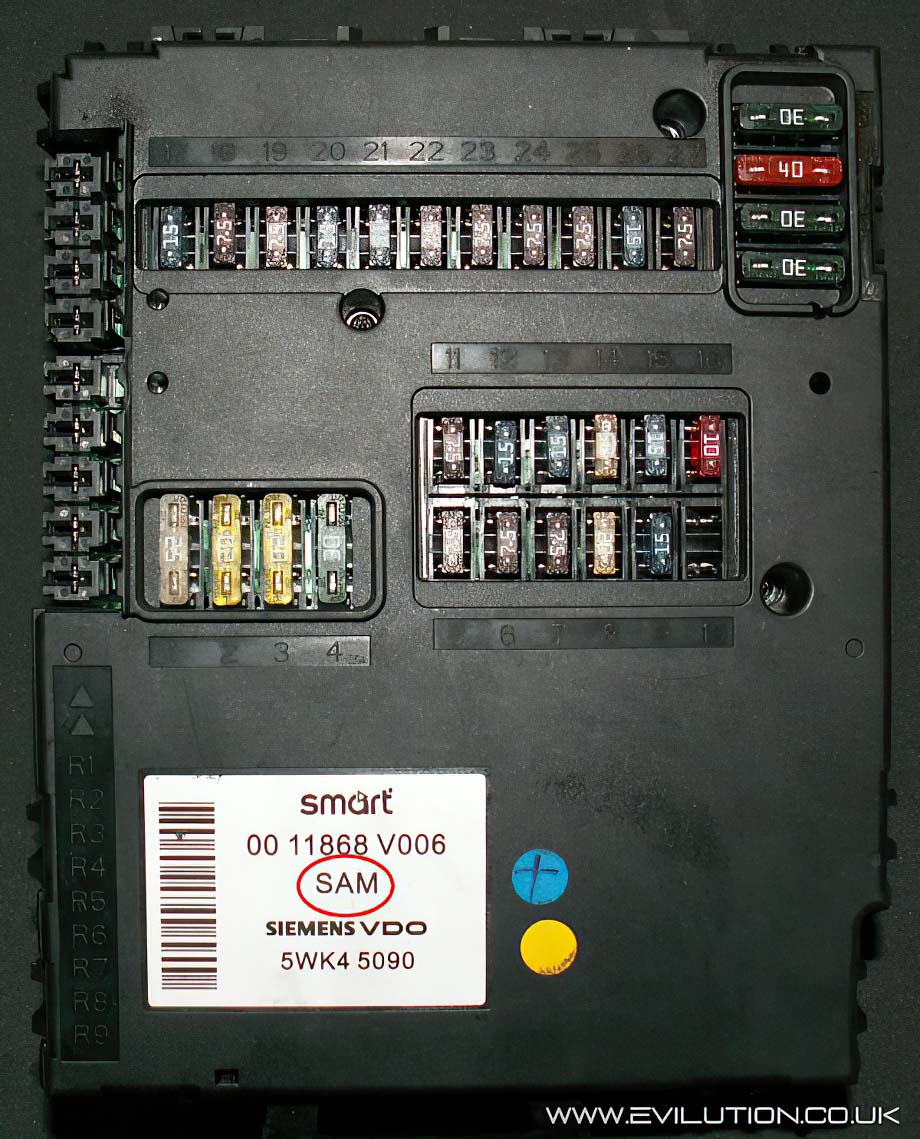 What About The Bits We Can't See?
The top side is where most of the wiring goes to, there are 10 connections and a positive input. All inputs are labelled. Each circuit has its own earth point around the car.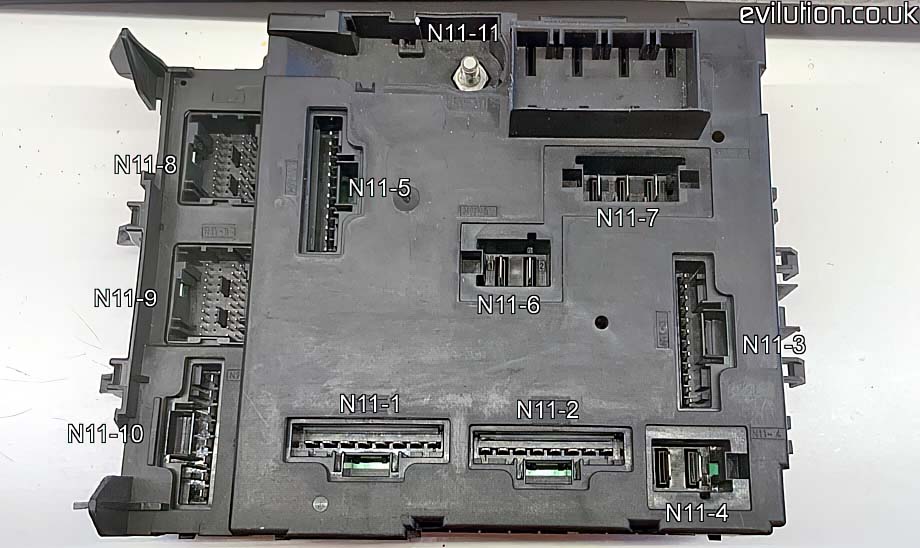 There Is Something Missing
Damn right, Relays. Most cars have relays in the fuse box, these control the horn, wipers, indicators, lights etc. The relays visible on the smart are for the fog light and heated seats.
How Does That Work Then?
No different except in this case the relays are actually inside the SAM unit.
Inside The SAM Unit
Unclip all the plastic clips around the outside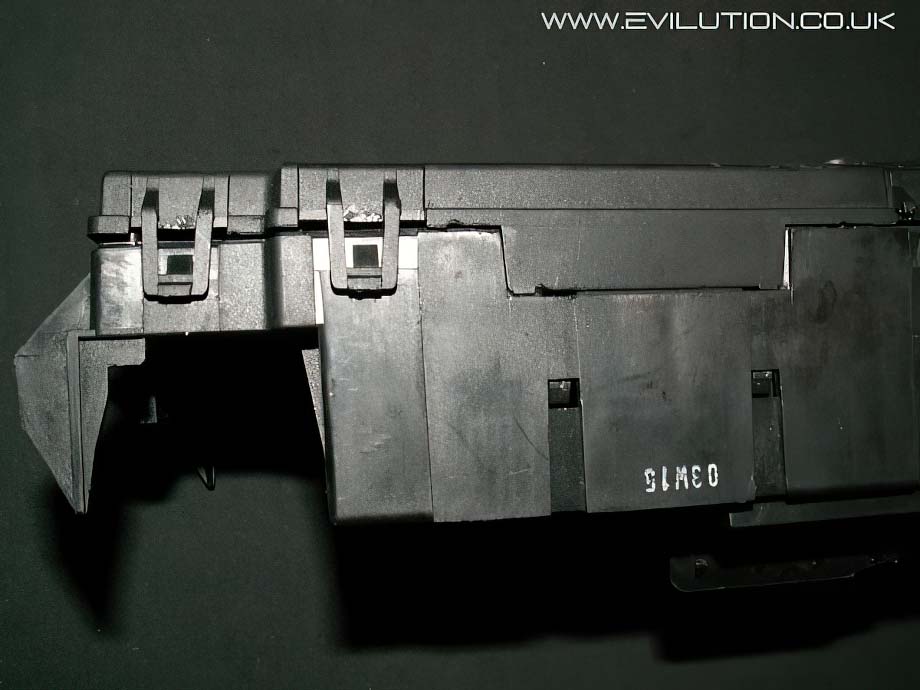 With the top off you see the main fuse connections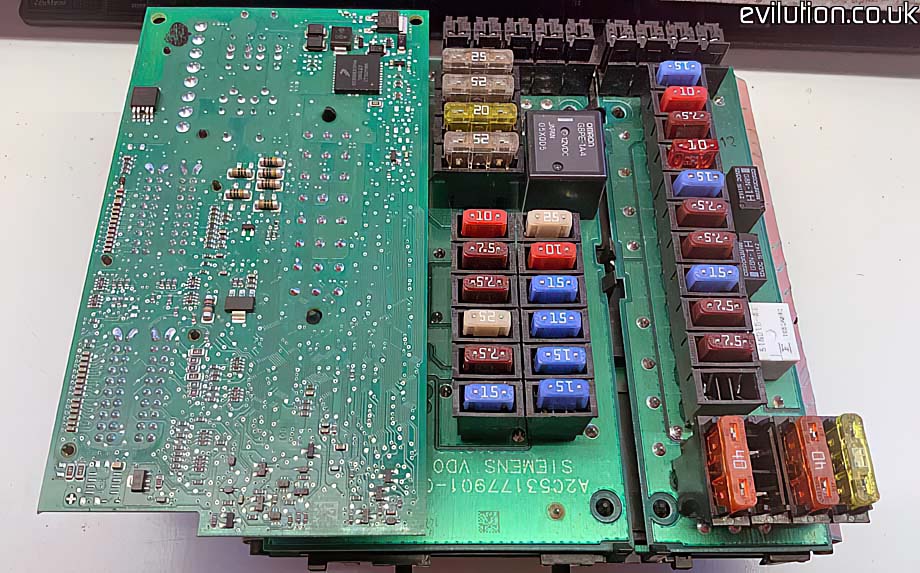 With it removed from the box you see the relays and connectors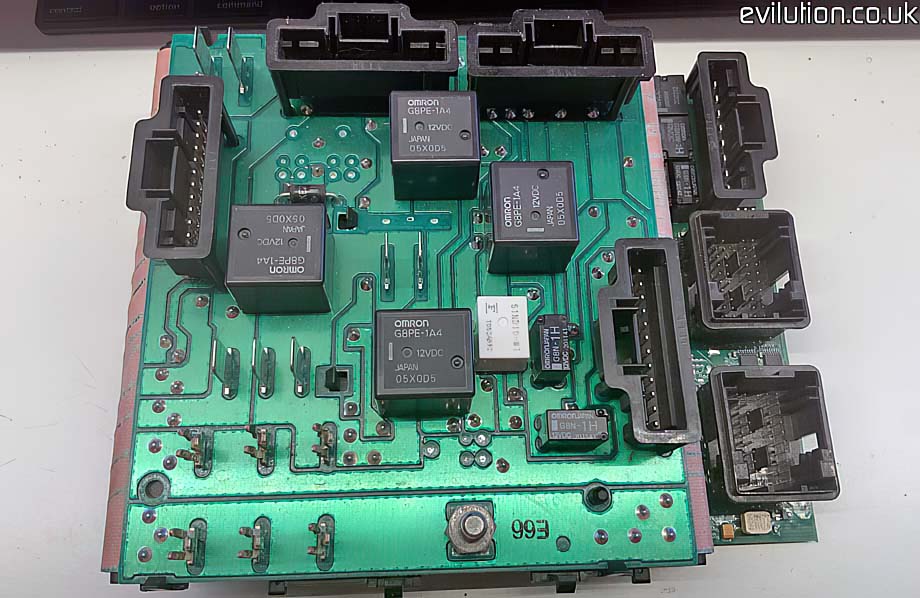 The board is in 4 parts and is bent around on itself, you can see the back of the tracks look to become damaged. This is normal and ok. It's just the carrier between the tracks.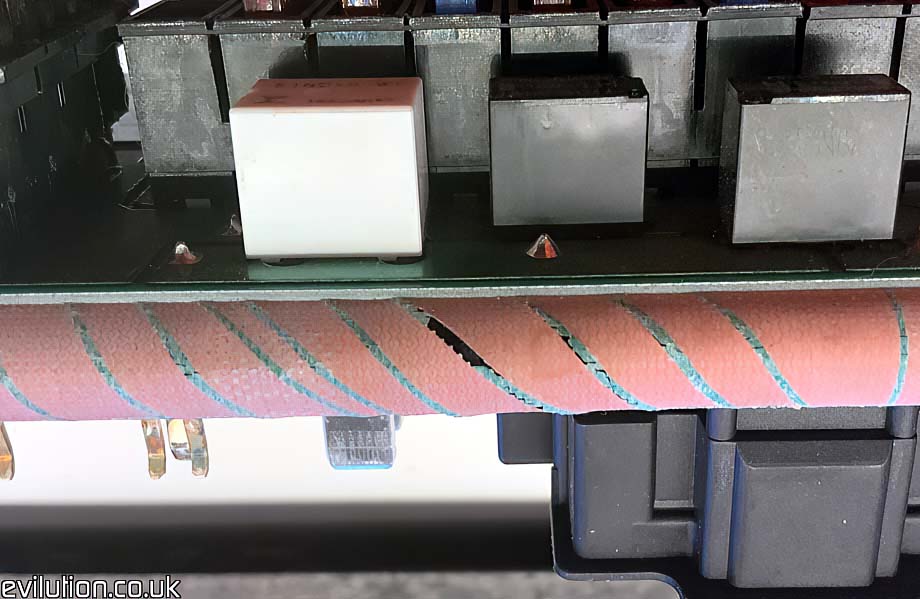 PCB 1, 2 and 3 fold open and a flat plastic retainer can be removed.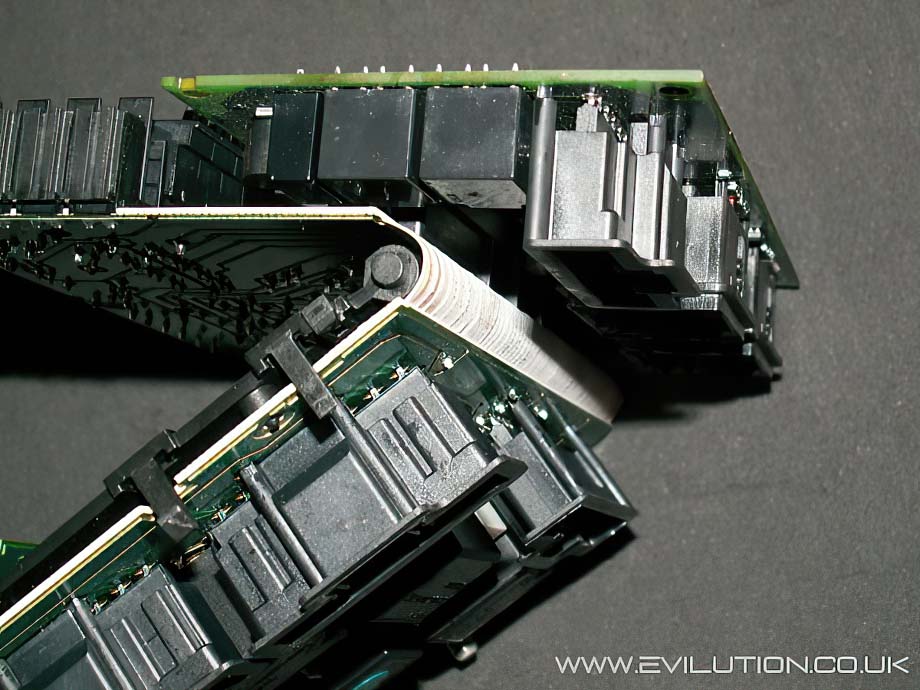 PCB 4 is populated with the microprocessor…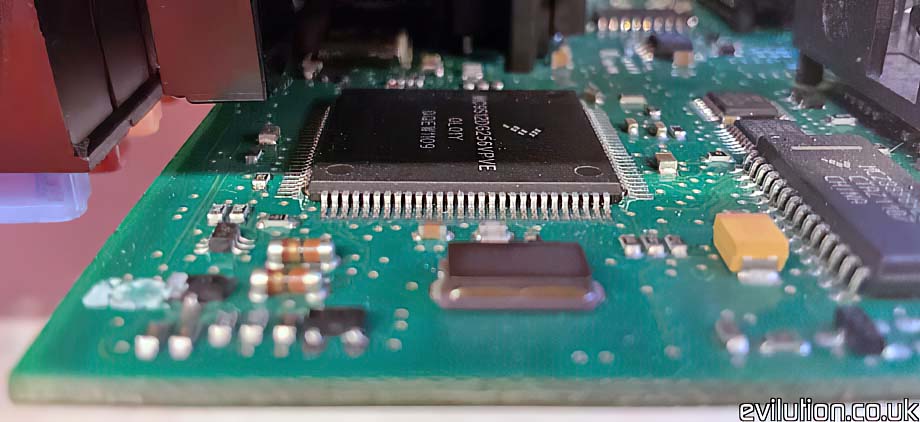 …and many small relays

No User Serviceable Parts Inside
You can say that again, if you get water in this there is nothing that can be done. There is nothing you can take out or change, everything is soldered directly to the PCBs.
What About Microchips?
There are surprisingly few IC packages inside the SAM unit. The main one however is the Motorola MC9S12DG256C which is a 112 pin 16-bit device composed of standard on-chip peripherals including a 16-bit central processing unit (HCS12 CPU), 256K bytes of Flash EEPROM  and a whole load of other stuff that means very little to me. If you want to know more about this chip. Click here.
SAM connections
999cc Smart Fortwo
N11-1
Wire Colors
Connection
Fuse
1
Red Grey
Blower Motor
4
2
Red Green
MAF, O2 up, Glow Plug, EGR, Cam Solenoid, Pressure Valve
8
3
Red White
Power Window Control Unit
3
4
N/C
N/C
N/C
5
Red Pink
ESP Control Unit
6
Black Yellow
 Alternator
1
7
Red Blue
Radio
15
8
N11-2
Wire Colors
Connection
Fuse
1
Red White
Additional Instruments pin1, rain/light sensor pin 1
12
2
Red Violet
Cockpit Switch Group pin2
28
3
Violet White
ECU pin72
4
Black Blue
Heated Rear Window
28
5
Brown
Earth
6
Red Black
Soft Top Relay Close pin8
29
7
Blue
AMT Control Unit pin17
8
Red Blue
Soft Top Relay Open pin8
29
N11-3
Wire Colors
Connection
Fuse
1
Black Green
Rear Wiper Motor pin2
2
Black Red
Restraint Control, Yaw Sensor, ESP, Power Steering, Speedo
18
3
Black Yellow
ECU pin65
19
4
Black Grey
Stereo, Heated Seat Module, Wiper Stalk, Mirrors
20
5
Black Blue
Cigarette lighter socket
21
6
Grey Yellow
Left Low beam
22
7
Grey Violet
Right Low beam
23
8
Red Yellow
Stop Lamp Switch. Rear fog relay (light sensor only)
24
9
White Black
Right High Beam
25
10
White Red
Left High Beam
26
11
Red
ECU pin80 (petrol)
27
12
N11-4
Wire Colors
Connection
Fuse
1
Red Black
Ignition position 1
2
Red Blue
AMT Module pin1 and 3
30
N11-5
Wire Colors
Connection
Fuse
1
2
3
Black Blue
Front Wiper Motor pin3
4
Grey Yellow

Black/Violet

Front Fog Lights

Day Time Running Lights

5
5
Yellow
Front Wiper Motor pin4
6
Green Blue
Rear Wiper Motor pin1
5
7
Grey Green
Right Standing Lamp
6
8
Brown Grey
Left Standing Lamp
7
9
Red Black
Soft Top Relay, Interior Lamp
15
10
Red Yellow
Fuel Injector Power
9
11
Red Grey
Fuel Pump, ECU pin66,73, O2 down, Coil Packs
10
12
Blue Red
CDI Control Module
N11-6
Wire Colors
Connection
Fuse
1
Violet
Starter
1
2
Red Blue
Diesel Fuel Pump
N11-7
Wire Colors
Connection
Fuse
1
Red White
Power Steering Module
35
2
Red Green
ESP Control Unit
34
3
Red
Ignition Main Position 0
N11-8
Wire Colors
Connection
Fuse
1
2
Blue Black
Boot Release Switch
3
Grey Brown
Wiper Stalk pin4
4
Yellow White
Right Door Rotary Switch
5
6
7
8
9
Blue Grey
Front Wiper Motor pin2
 2
10
Grey Blue
Light Stalk pin2
11
12
Violet Green
Microwave sensor pin 2, alarm siren pin 3
13
14
Green
CAN Low ECU
15
Green White
CAN High ECU
16
17
Yellow
Wiper Stalk pin5
18
White Green
Left Door Central Locking Switch
19
Yellow Black
Left Door Rotary Switch
20
21
Brown/White
Heated mirror relay pin 4
29
 Red Violet
Cockpit ambient illumination (lighting)
30
Grey White
Rear Soft Top Microswitch
31
Violet Blue
Cockpit Switches pin12 Hazards
32
Yellow Blue
Soft Top Microswitch
33
Violet White
Roof Cassette Microswitch
34
35
Pink Blue
Soft Top Power Switch
36
Pink Yellow
Boot Handle Switch
37
38
Grey Black
Ignition Position 2
39
Green
CAN Low to Speedo
40
Green White
CAN High to Speedo
N11-9
Wire Colors
Connection
Fuse
1
Black White
Left Headlight Indicator
2
Blue Red
Boot Opening Solenoid
31
3
Grey White
Transponder Coil 2 (immobiliser antenna)
4
Brown Blue
Front Interior Lamp
5
6
Yellow Grey
Soft Top Relay pin4
7
8
Blue
Cockpit Switches pin13 Tow Sensor
9
Yellow
Light Stalk pin5
10
11
Black Green
Right Headlight Indicator
12
Pink
Cockpit Switches pin10 Central Locking
13
Blue Yellow
Cockpit Switches pin8 Front Foglights
14
Violet Blue
Dash Top Pods, rain/light sensor pin 2 (LIN Bus)
15
16
Black Blue
Cockpit Switches pin11 Unlock
17
Green Blue
Wiper Stalk pin7
18
Yellow Blue
Rear Fog Lamp Relay pin4 (light sensor only)
19
20
Violet White
Transponder Coil 1 (immobiliser antenna)
21
Brown Black
Transponder Coil 3 (immobiliser antenna)
22
Green Black
Luggage Carrier/Base Rack
23
Grey
Footwell Ambient Illumination (lighting)
24
Red Black
Transponder Coil 4 (immobiliser antenna)
25
26
27
28
29
30
Pink Black
Horn Button
31
32
33
White Black
Heater Air Conditioning Unit
34
Yellow Red
Light Stalk pin
35
Violet Green
Light Stalk pin4
36
Green Red
Wiper Stalk pin1
37
Grey
Cockpit Switches pin9 Rear Fog Light (light sensor only)
38
White Red
Light Stalk pin6
39
Black Brown
Light Stalk pin7
40
Red Green
Wiper Stalk pin10
N11-10
Wire Colors
Connection
Fuse
1
Brown
Earth
2
White
Aircon Compressor
3
Red Blue
Coolant Radiator Fan
4
Grey Yellow
Central Locking Door Open
31
5
Pink
Central Locking Door Closed
31
6
Blue
Horn
31
7
Yellow
Intercooler fan
14
8
N11-11
Wire Colors
Connection
Fuse
1
12 Volt SAM Power In
33