Mod Details
Premium
No
Difficulty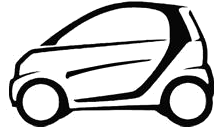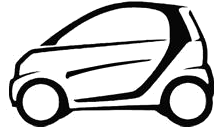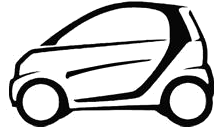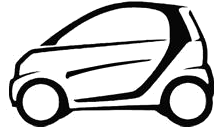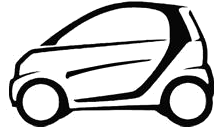 Mod ID
1635
Credit
evilution
For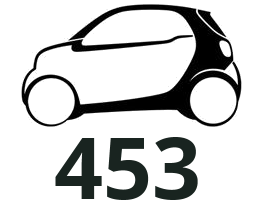 Link
https://www.evilution.co.uk/mod/453-battery-removal.htm
Copy to Clipboard
On the 453, the battery is under the bonnet (hood), unlike the previous fortwo models.
I have attached a Ctek trickle charger lead to my battery. You won't have these cables.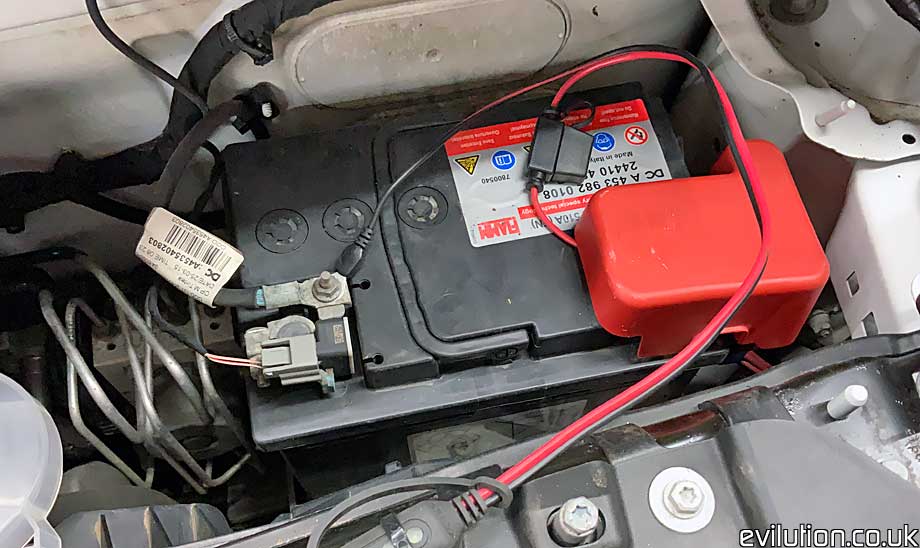 On the negative side, you can either remove the 10mm nut and remove the earth cable and then unclip the voltage sensor.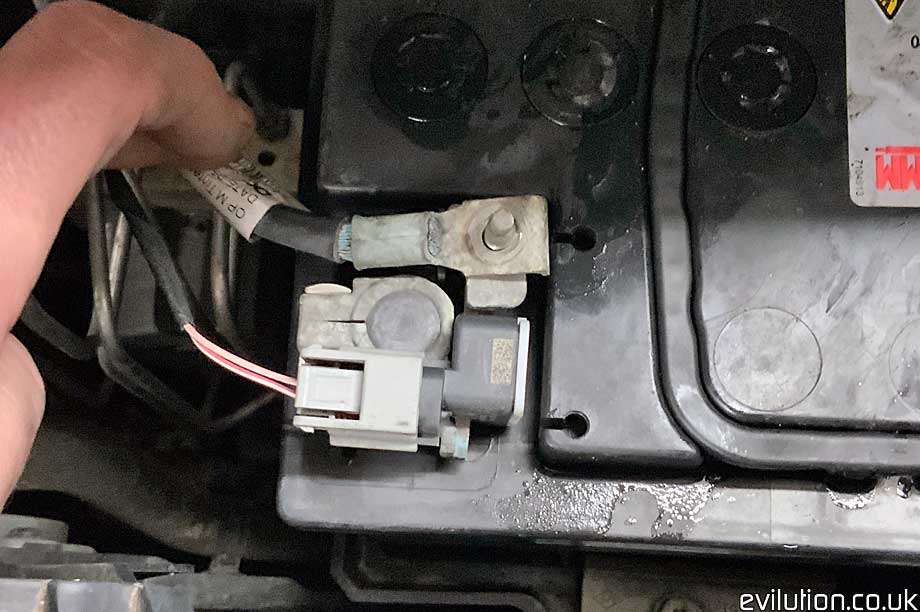 Or you can loosen the 10mm nut on the side of the battery terminal clamp, then it can be lifted off as 1 piece.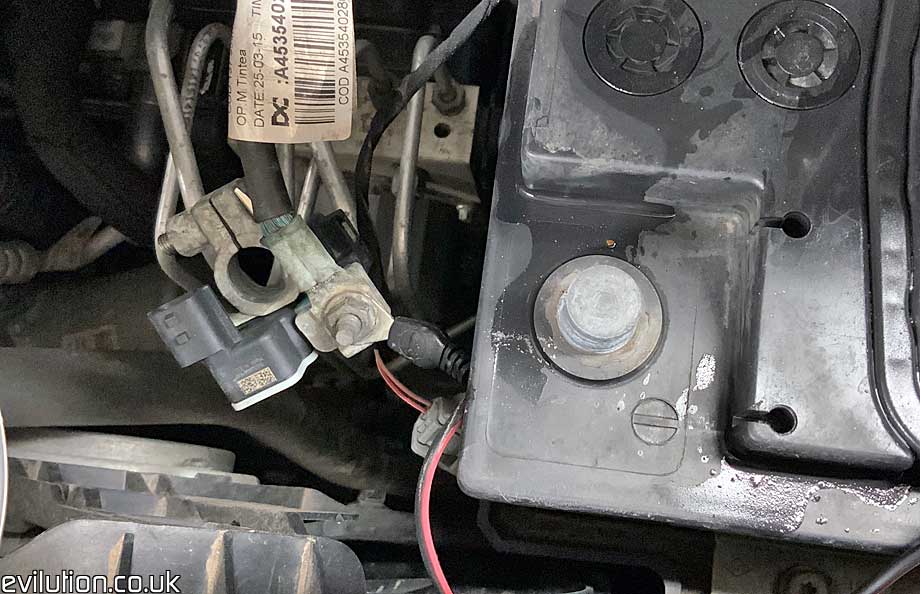 On the positive side, you have a plastic cover. Lift this upwards to unclip it.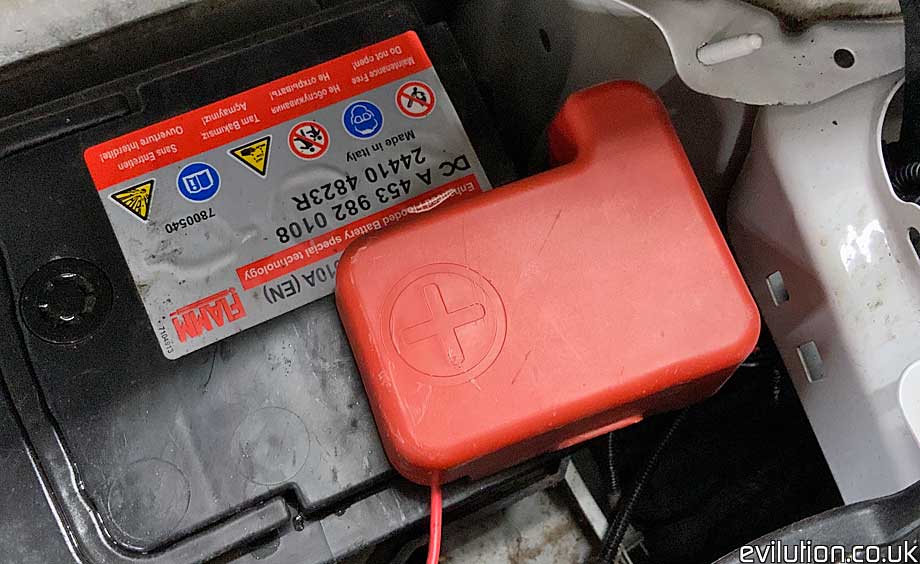 As with the other connector, you have 2 disconnection options for removing the positive connections.
You can remove the 2x 10mm nuts…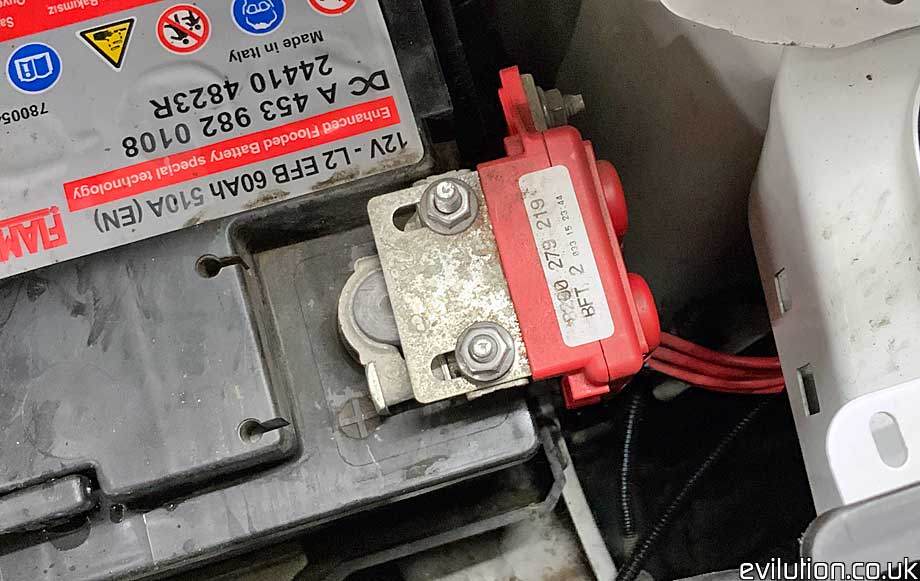 …and lift the connection free.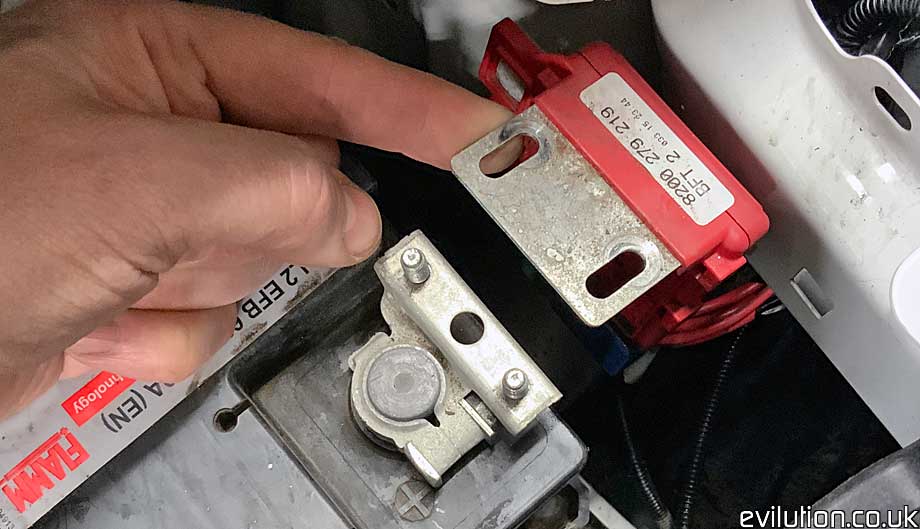 Or, you can disconnect the blue connector, green connector and remove the 10mm nut and disconnect the thick cable.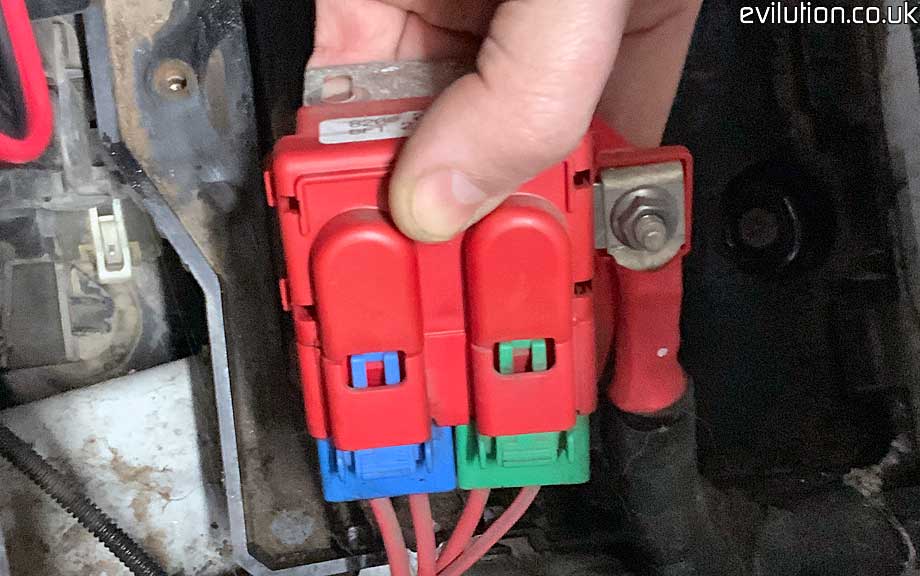 The only thing remaining that is holding the battery in place is a bolt (arrowed below).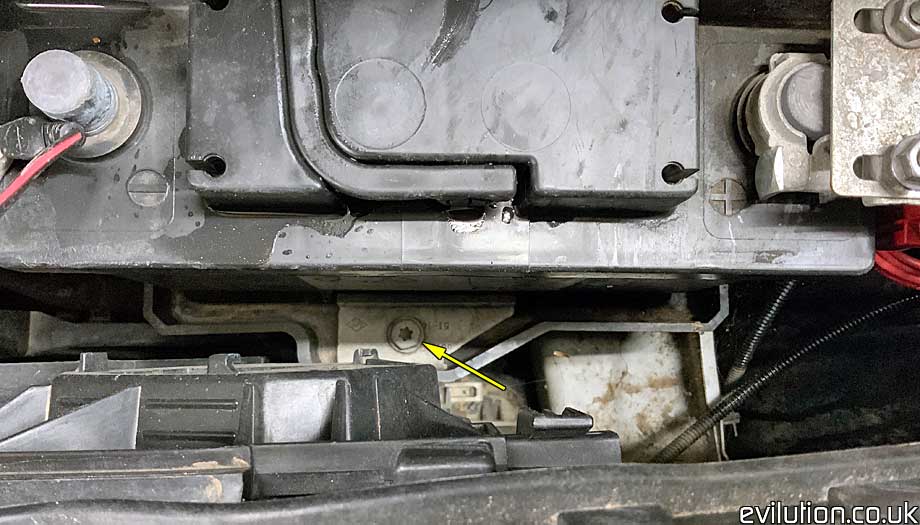 It's a multi-head bolt so you can use either a 13mm socket on the outside of the bolt or a Torx40 on the inside of the bolt.
With the bolt loosened, you can remove the battery clamp and bolt. A magnet on a stick can help get it out.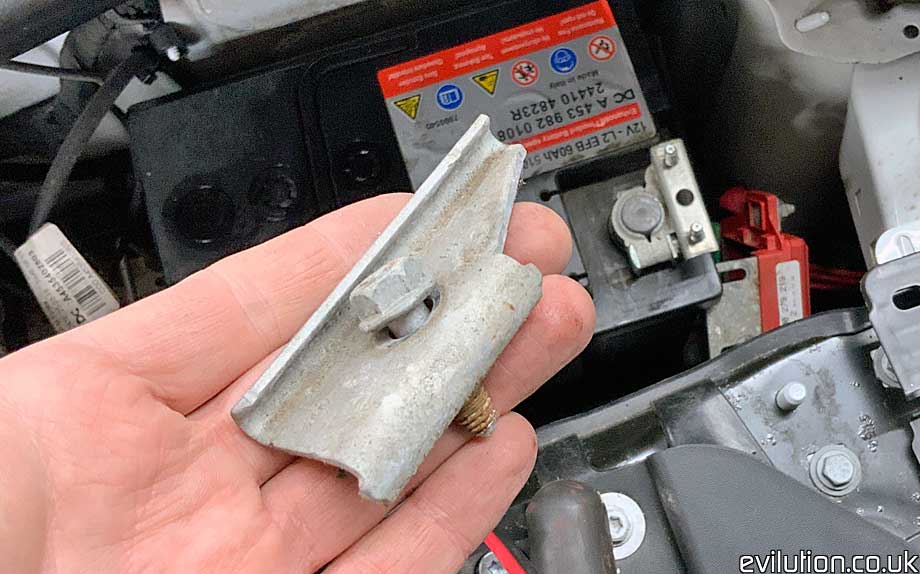 The battery can now be pulled from the front of the car.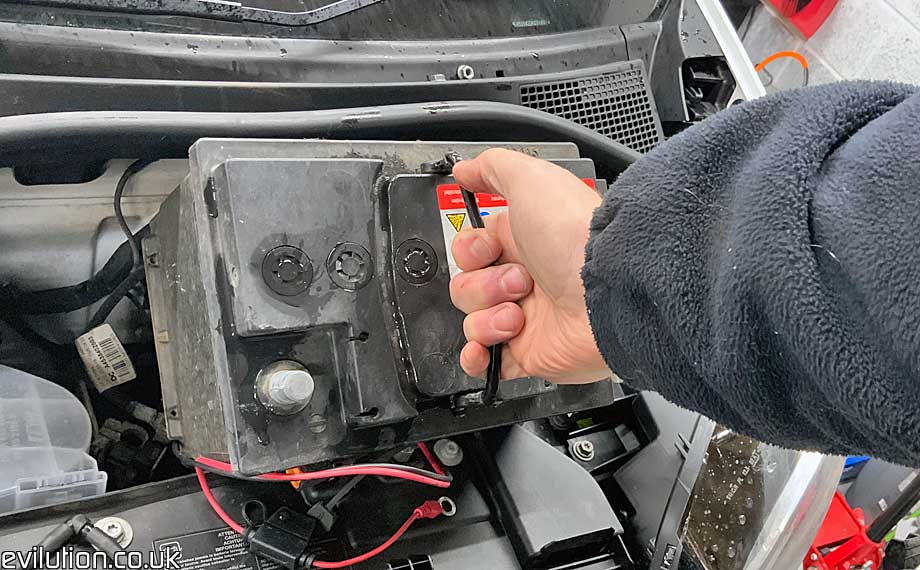 It's an EFB style battery.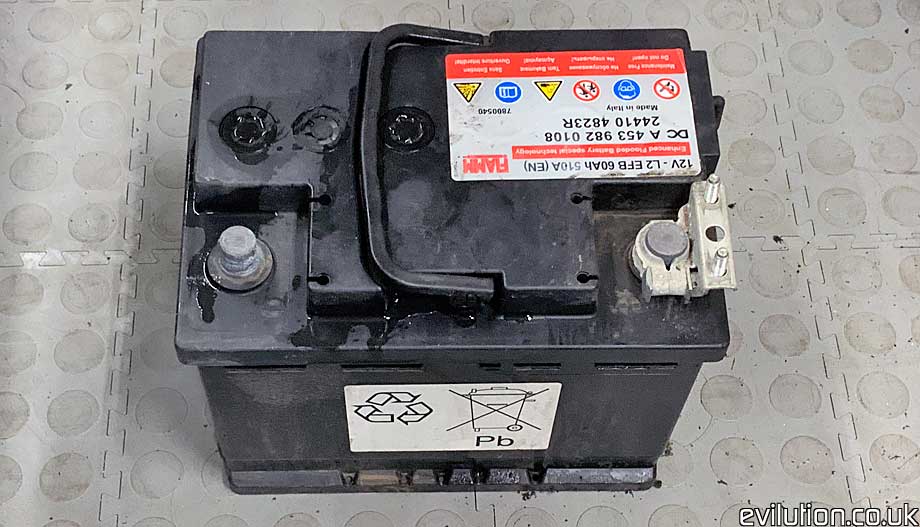 Here is the battery tray after the battery was removed. If you have any water in it, dry it up.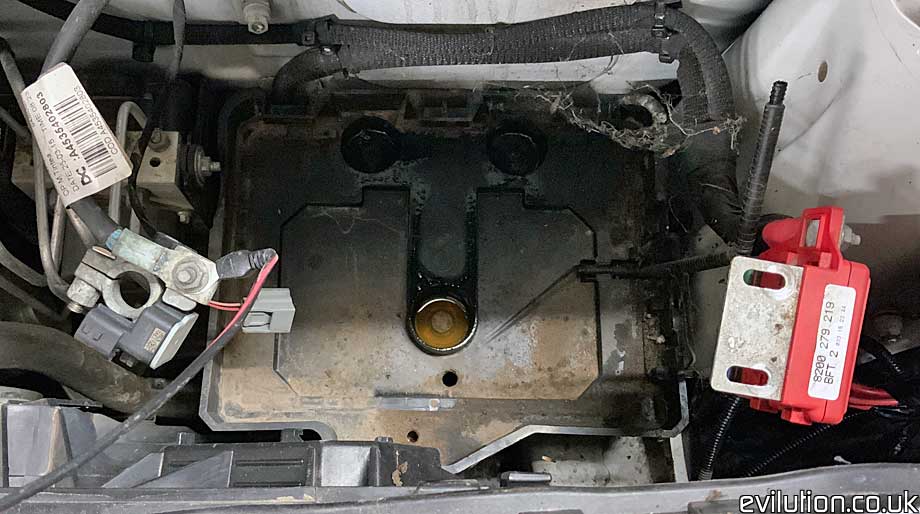 With the battery out, you can swap the battery negative earth lead if you want to.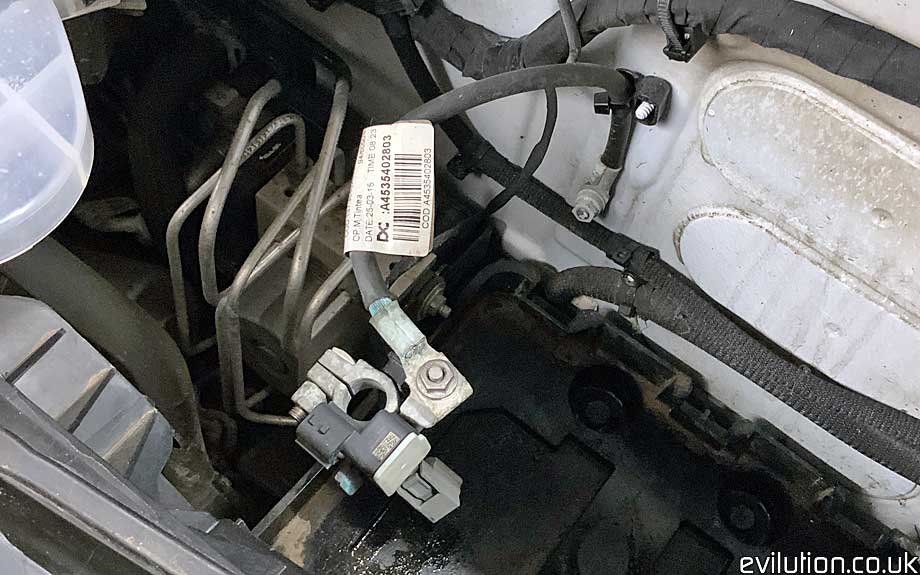 Fitting A New Battery
There is a myth going around that a new battery has to be coded so the car knows it has more available power.
This is not true. The battery monitor clipped to the negative terminal will very quickly work out there is more power.