Mod Details
Premium
No
Difficulty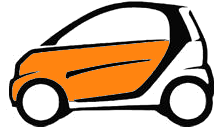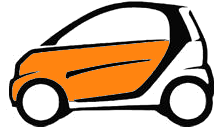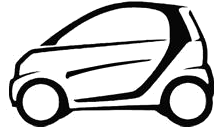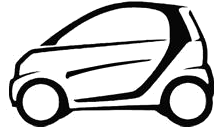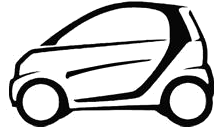 Mod ID
1776
Credit
evilution
For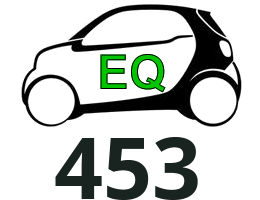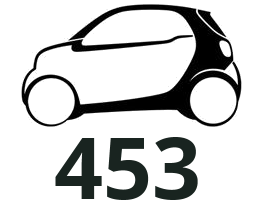 Link
https://www.evilution.co.uk/mod/453-centre-console-phone-charger.htm
Copy to Clipboard
The Full Title For This Page Is
453 Facelift Centre Console Mobile Phone Wireless Charging Pad
However, I didn't have enough room so I had to remove some of the words.
What Phones Is This For?
Currently iPhones with MagSafe charging abilities but it probably won't be long until one of the Android manufacturers rips Apple off and creates similar for Android phones.
The difference between wireless charging and MagSafe charging is magnets. Android wireless charging mats just let the phone sit on the charging mat. If the phone slides off the mat, the charging stops. With MagSafe, the phone is held securely in position on the charging puck. No matter how badly you drive, it's staying in place.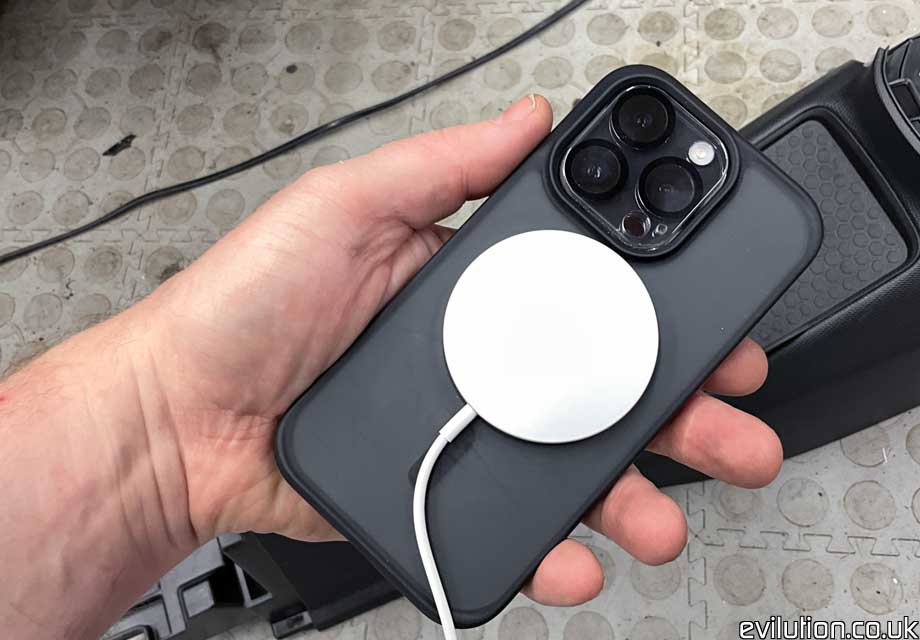 Facelift Centre Console
From about 2021, the centre console in the 453 changed to a new design. It has a cubby hole covered with a tambour sliding door below the heater controller and a rubber pad underneath the handbrake.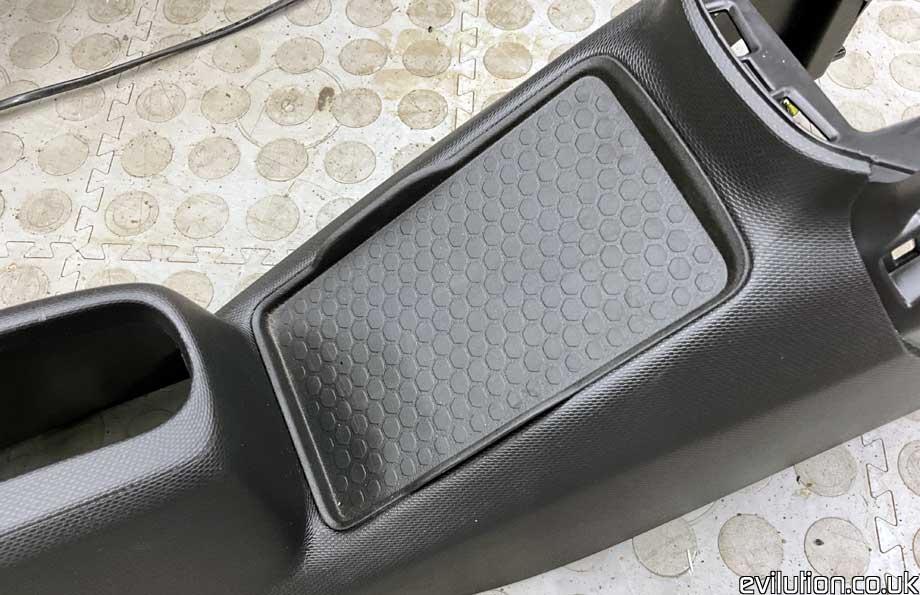 The phone is supposed to be placed here. The rubber lip should keep it in place during driving. However, it does nothing except holding the phone.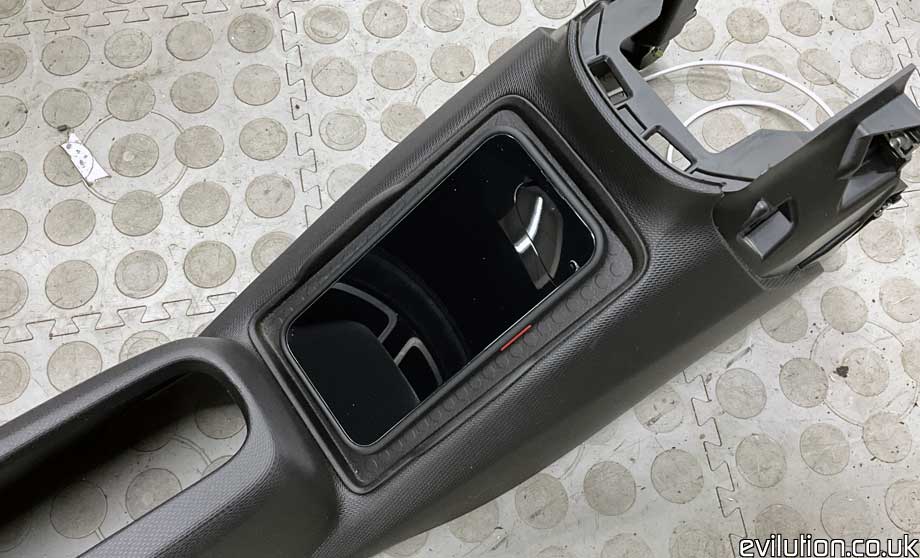 The MagSafe puck is fairly thin so…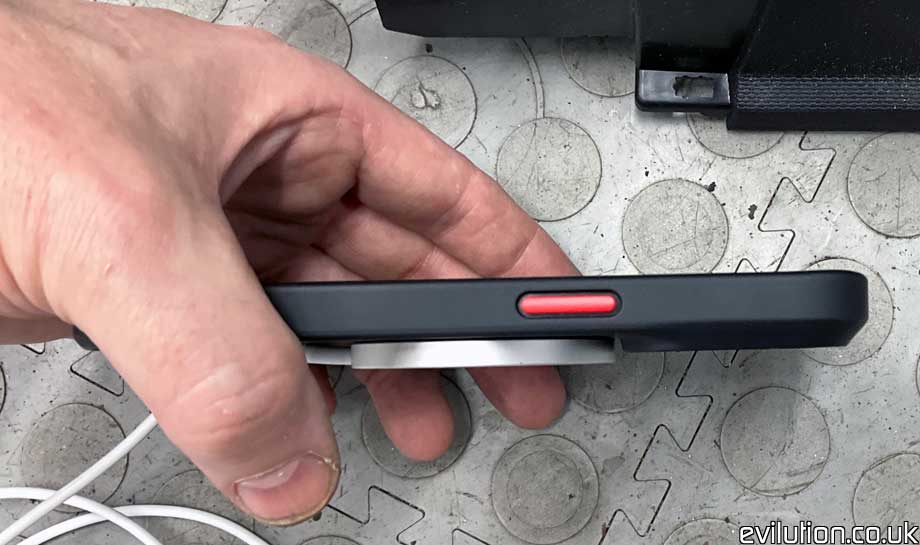 …cutting a hole in the rubber pad will allow the MagSafe puck sit a bit more flush and support the phone nicely.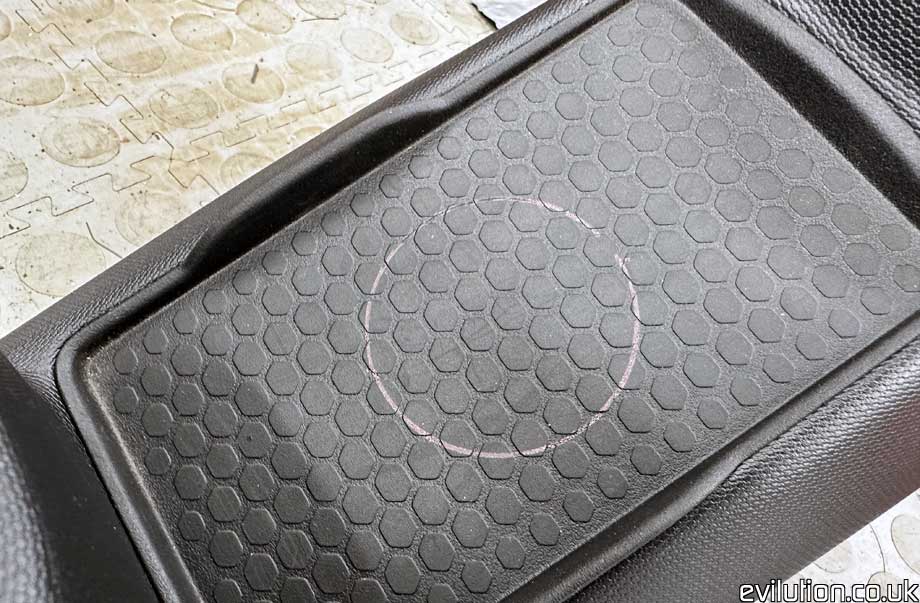 I carefully drew around the puck and then cut the circle out carefully with a scalpel.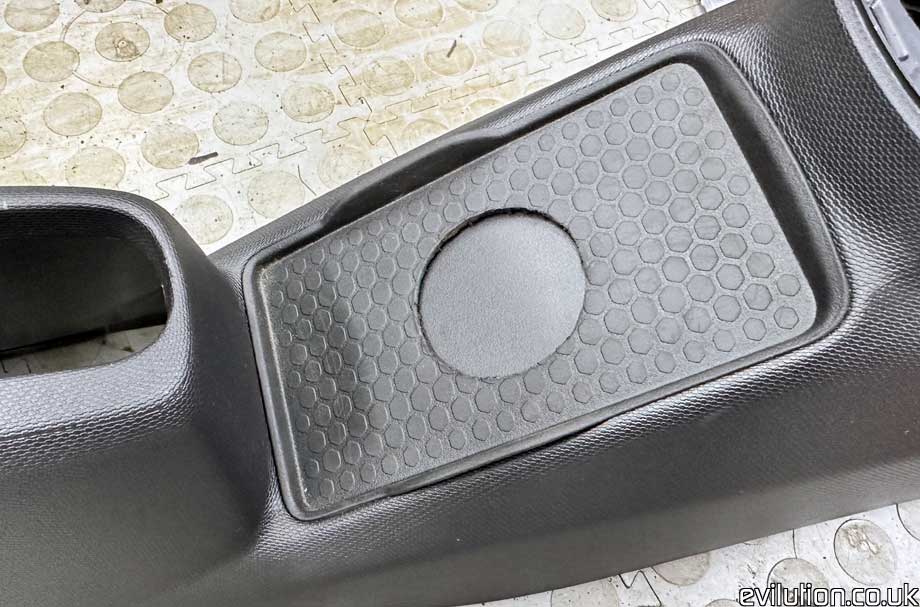 The puck fitted nicely.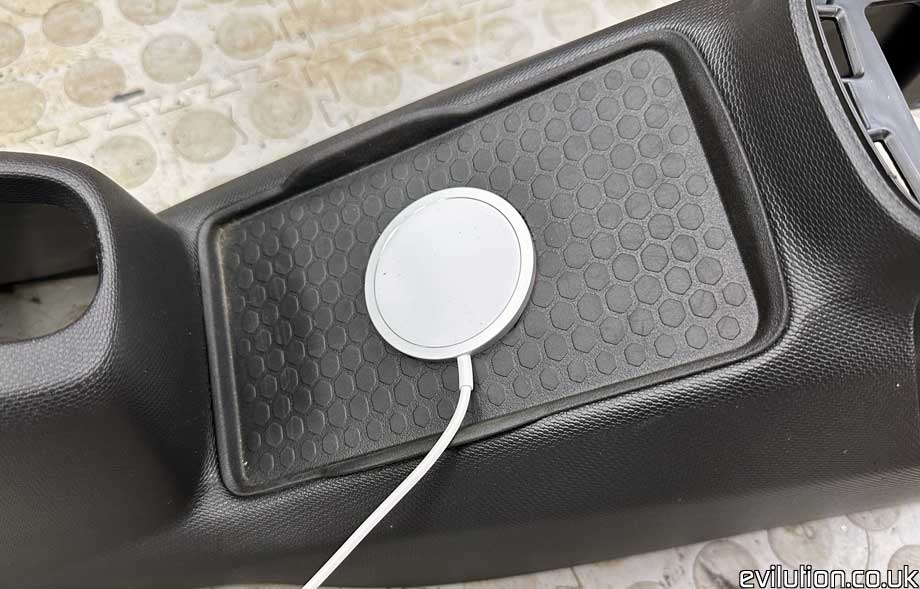 Remove the rubber pad and cut a key hole slot. It will all be hidden under the mat.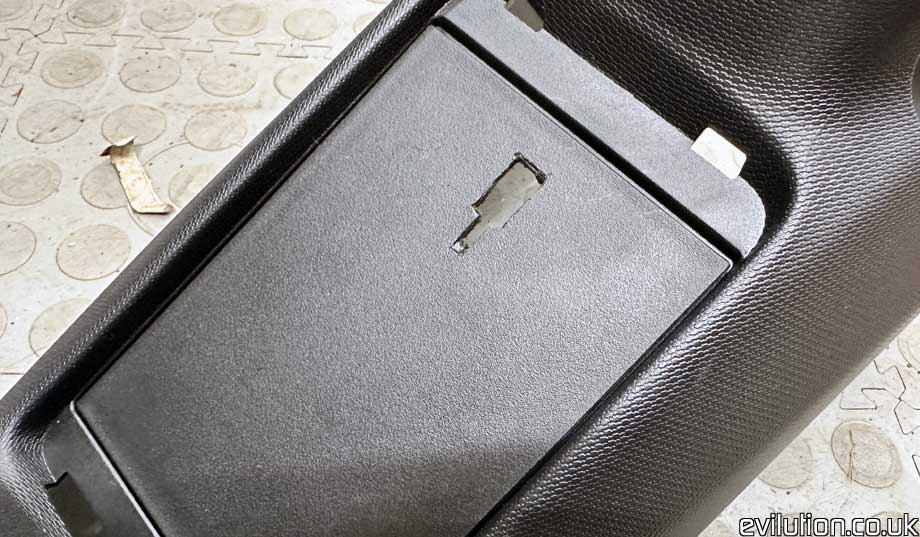 Pop the USB plug through the hole…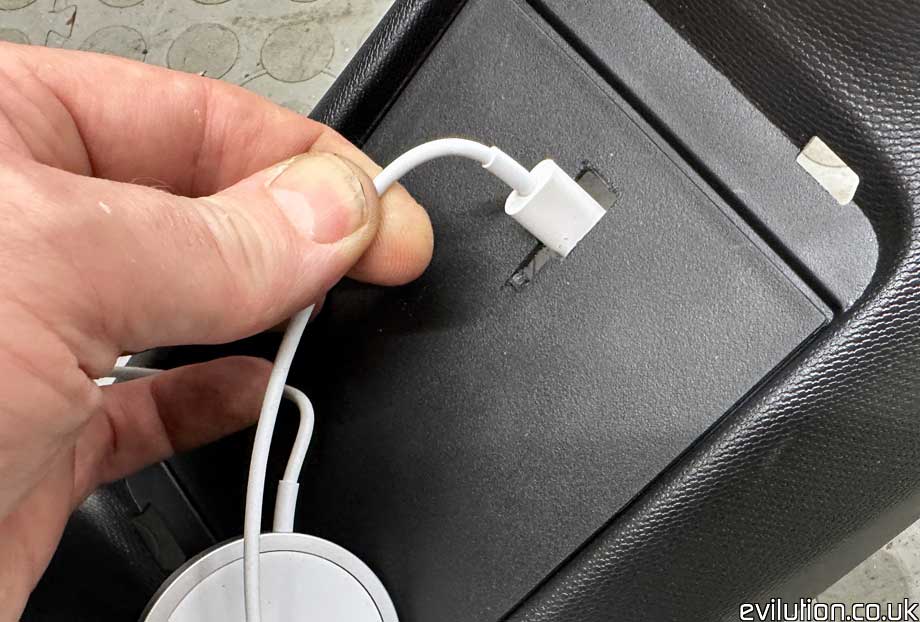 …and make sure the wire from the puck can bend down and out of the way.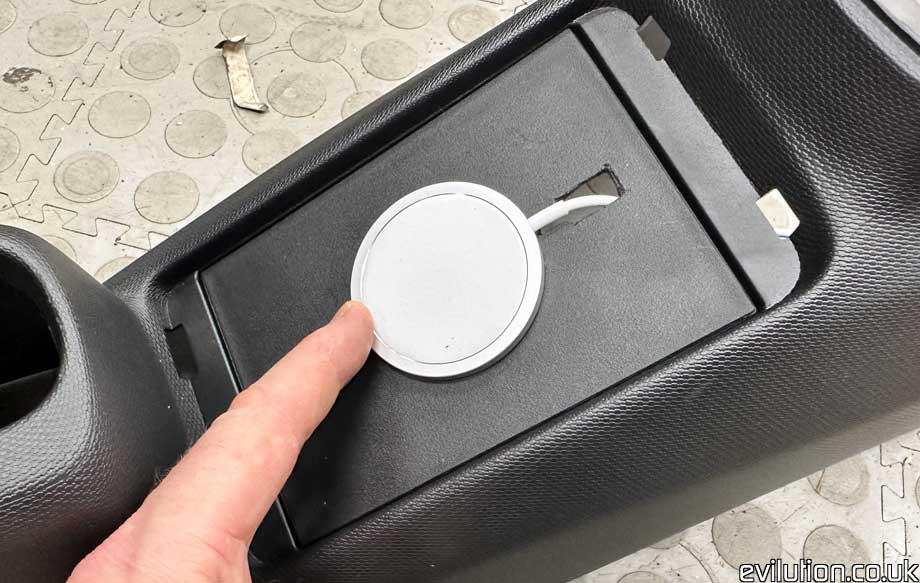 Cut a small rectangle from the top of the rubber mat so the cable can transition cleanly.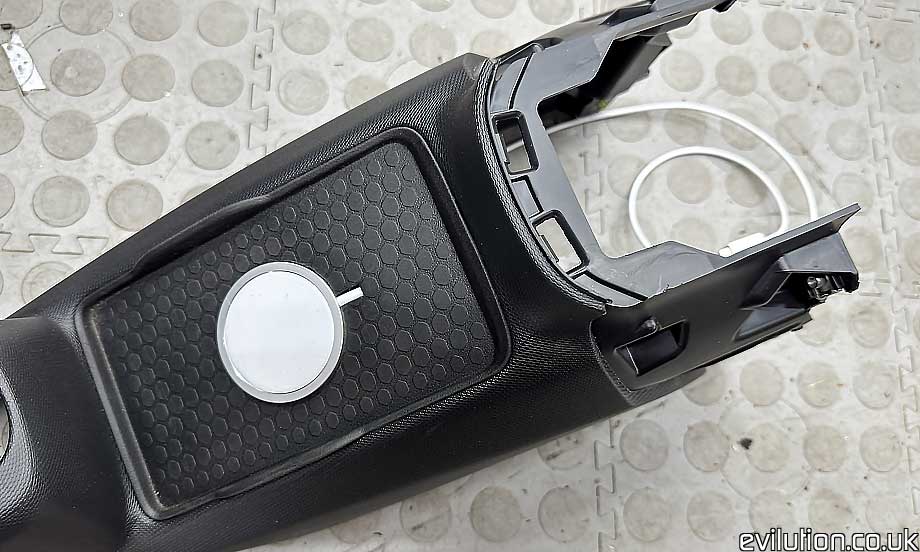 Using a suitable glue…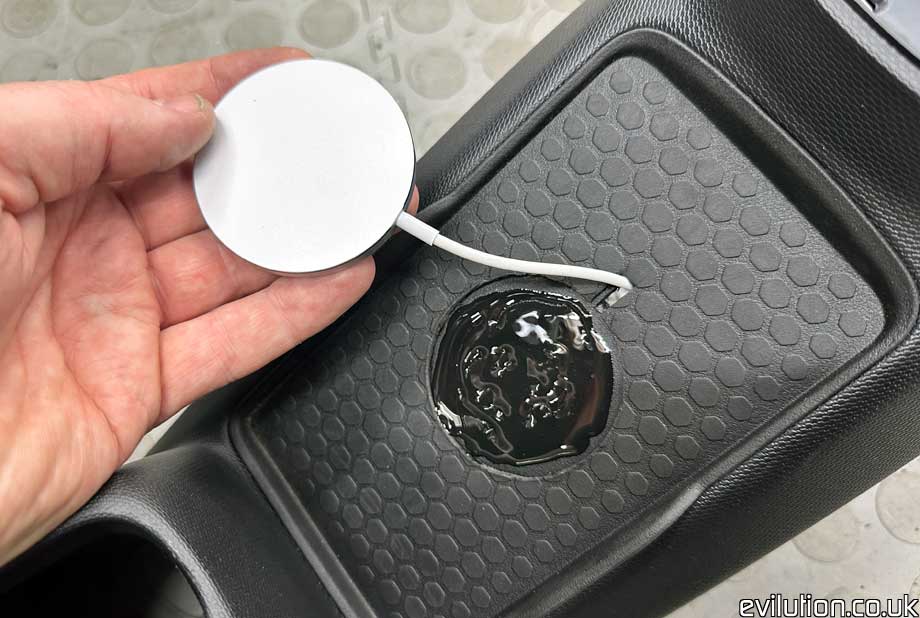 …glue the puck into position. You should not have to glue the mat down.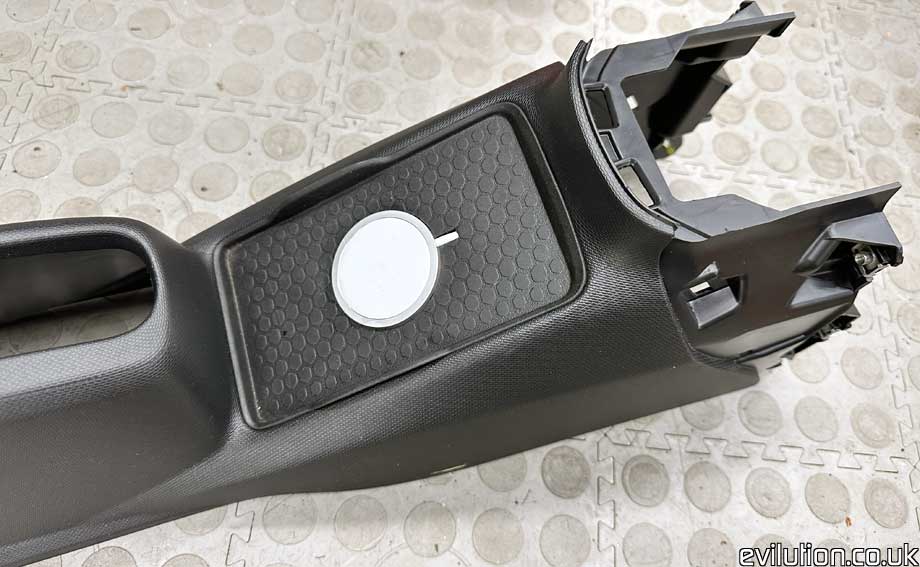 Weight the puck down and let the glue dry for a couple of days.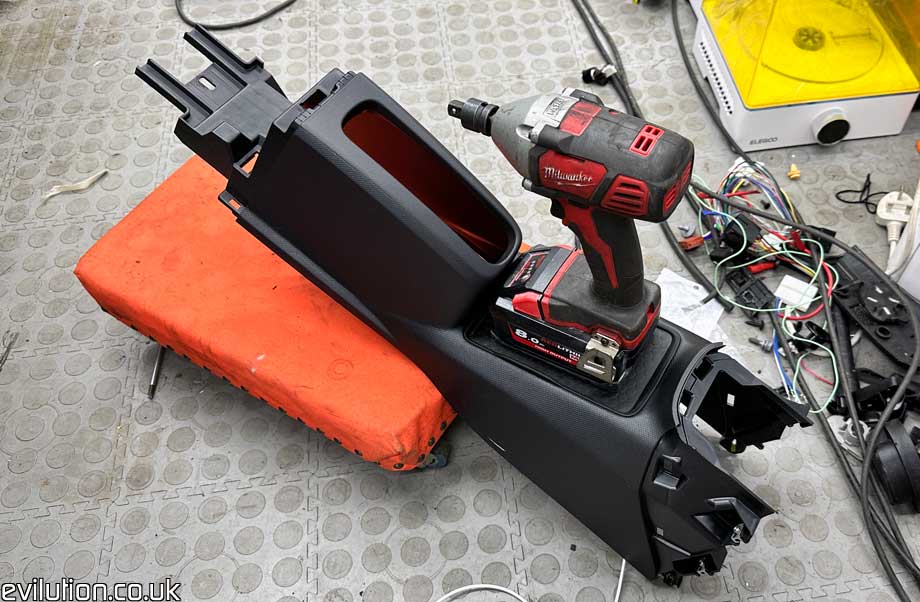 Fit the centre console back to the car, route the cable into the storage compartment where the USB sockets are, Get a USBC to USB adapter and plug it all in.