Mod Details
Premium
No
Difficulty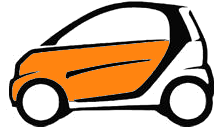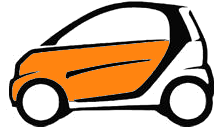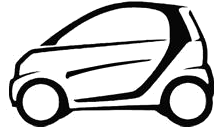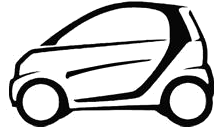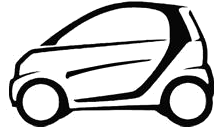 Mod ID
1707
Credit
various
For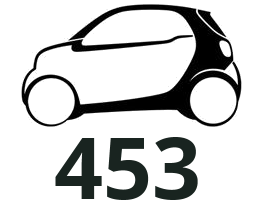 Link
https://www.evilution.co.uk/mod/453-error-code-p26ab.htm
Copy to Clipboard
In 2019, an error code started being mentioned on various forums for the 453 model. In the subsequent years since this I have only ever heard of it happen on US cars so my assumption is that the failed part is a US only fixture.
P26AB
This is a generic error code but it's apparently bad enough to bring on the engine check light.
What's The Fault?
It's a simple solenoid valve. The one in question is for the cooling system. As far as I can see, it bleeds a small amount of vacuum off of the brake vacuum booster circuit to a coolant bypass valve. If the solenoid doesn't bleed the vacuum, the coolant valve could stay in 1 position and the car could overheat.
Coolant Bypass Bleeder Valve
The smart part number is A281 203 01 00, however, the supplied part has 149170923R printed on the pipe which is a Renault number. Getting Renault parts in the US may be easier than sourcing smart parts these days.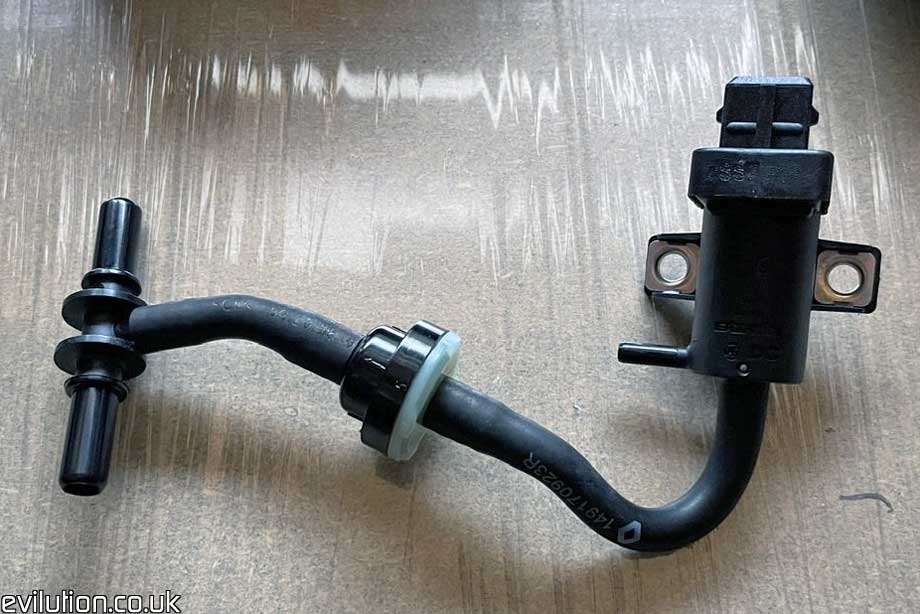 Update: Askold, the legend from GoSmart has let me know that you can just buy the solenoid and swap that over, leaving the old pipe work in position. It's a Pierburg 702256190, also known as 7.02256.19.0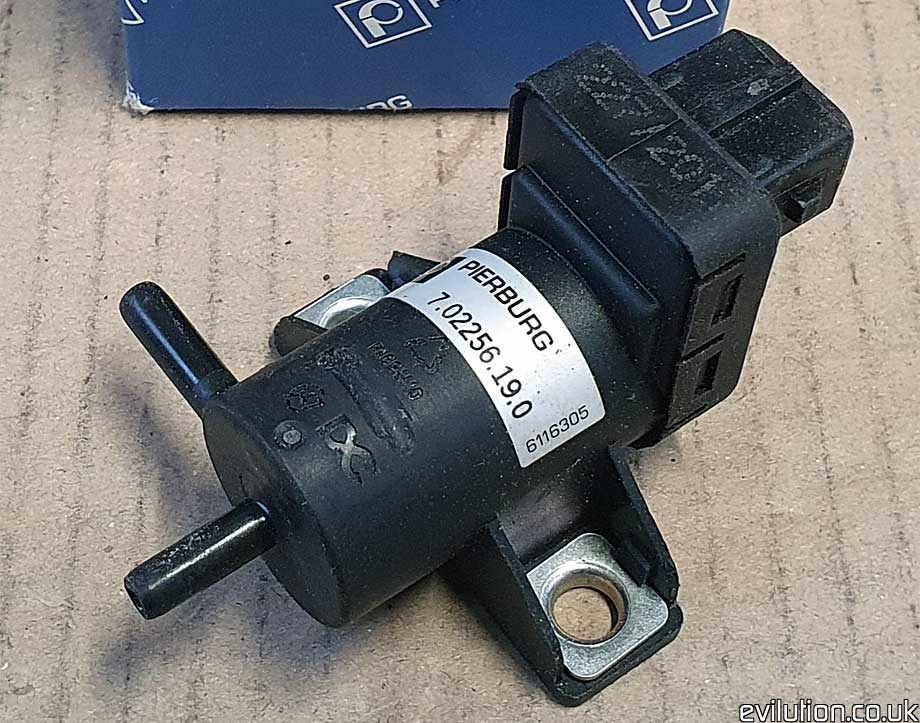 It is possible to get these for cheaper than the valve from smart but more importantly, they are available in countries where smart parts are hard to get, like America. If you get this solenoid, you'll notice it has an extra hose connection on top. Just block it off.
Known Issue
Smart know that this solenoid is an issue as they have released 2 fixes. One is a new plate that tilts the valve at 45 degrees. Smart part number A2812000100
Before, looking down onto the valve.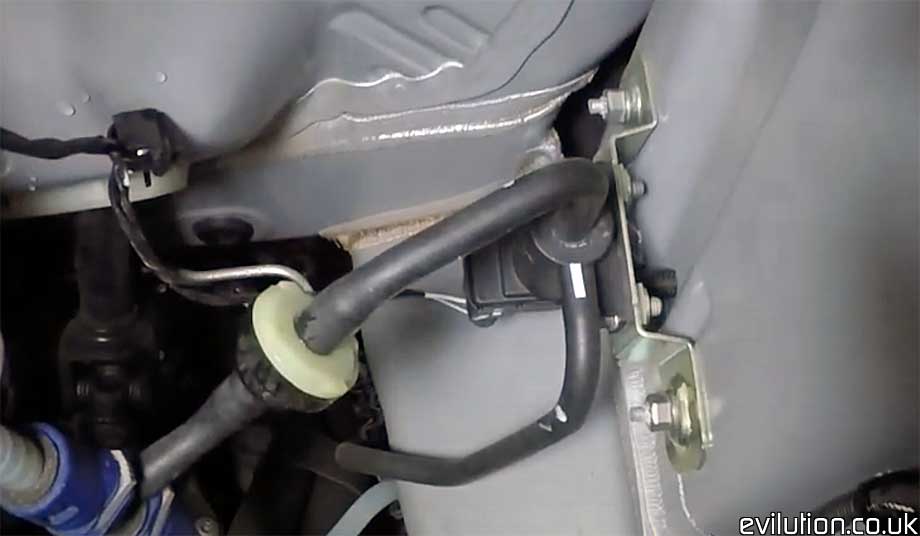 Afterwards, it's tilted over. This is to help drain water off of the unit.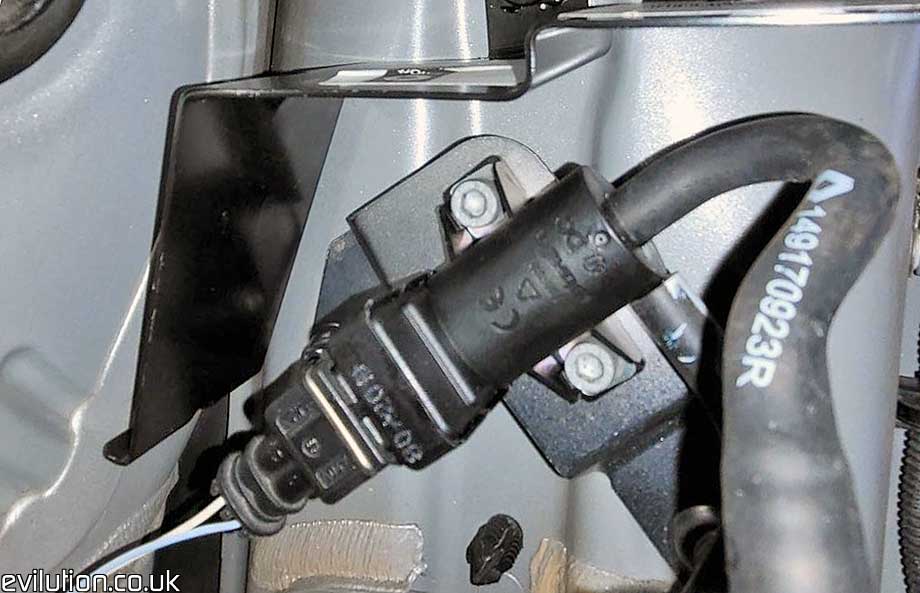 Daves09
The other is a cover that bolts over the top. So it looks like smart believe it's water ingress. Smart part number A4536280600.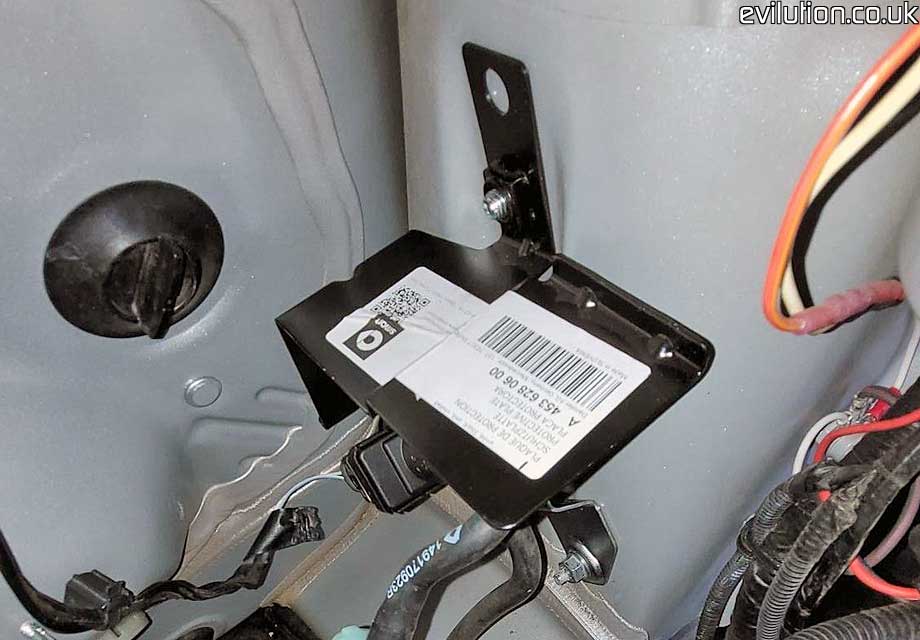 Dave09
Where Is It?
Thankfully it's not hard to access. It's up front under the windshield squirter reservoir. Since I don't have a US 453, I can't add my own photos or experience however, there is a good (but long winded) video on YouTube by Mona Larch, embedded below.
The part looks like a common failure point as some people have had to replace the part more than once.
What Fails?
Looks like water ingress just seizes up the solenoid and stops the vacuum from being passed through to the coolant valve.
Credits
Sorry to Daves09 for stealing your photos.