Mod Details
Premium
No
Difficulty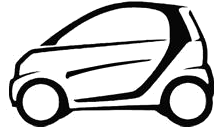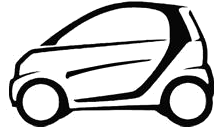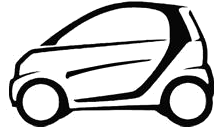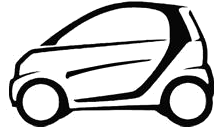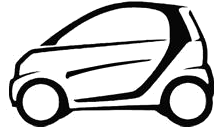 Mod ID
1079
Credit
evilution
For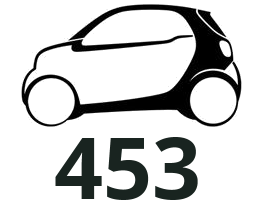 Link
https://www.evilution.co.uk/mod/453-fortwo-and-forfour-bulb-list.htm
Copy to Clipboard

453 Fortwo & Forfour
ECE
BSN
Quantity
High Beam
H4
472
2
Low Beam (combined with above)
H4
472
x
Front Fog Light
H16
TBC
2
Front Side Light
Unknown LEDs
Side Repeater
WY5W
501A
2
Front Indicator
PY21W
581
2
High Level Brake Light
TBC
TBC
Front Interior (side) & Licence Plate
W5W
501
4
Boot side light
W5W (see below)
501
1
Speedo, Rev/Clock Pods
and Heater Lighting
Unknown LEDs
N/A
Loads!
Rear Brake/Tail Light
P21/5W
380
2
Rear Indicator
PY21W
581
2
Reverse Light
W16W
921
1
Rear Fog Light
P21W
382
1
Front Interior (centre)
C5W 39mm
239
1
Lighting Package
If you have the lighting package on your 453 Fortwo or Forfour, the brake lights and rear position lights are replaced with non changeable LEDs. These shouldn't blow so you'll not need to change them.
Boot Light
As standard, the bulb in the boot light is a W5W wedge bulb but the light unit is also set up to take a 22mm long festoon lamp (C5W, 239 or 269). However, I've not found bulbs this short.
Information About The Above
BSN are the bulb numbers we use in Britain.
ECE are the bulb numbers they use in Europe.