Mod Details
Premium
No
Difficulty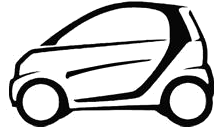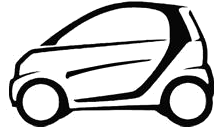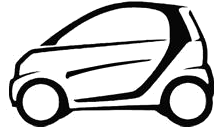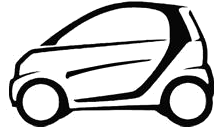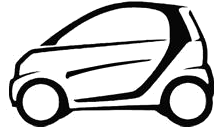 Mod ID
1563
Credit
evilution
For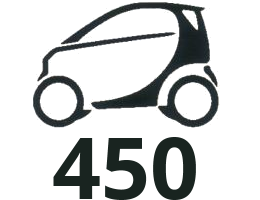 Link
https://www.evilution.co.uk/mod/600cc-secondary-fuse-box.htm
Copy to Clipboard
Secondary Fuse Box
The 600cc smart fortwo (1998 to 2002) (or city-coupe and city-cabrio as it was called back then) had a
ZEE unit
under
the dash instead of the
SAM unit
as found on the 700cc fortwo. The
ZEE unit
didn't have many fuses or
relays so smart added an extra fuse and relay box underneath the
nearside
seat, under the carpet. It was
power and switching for parts of the engine and transmission. Because it controls power to the transmission,
it's one of the reasons you could be experiencing the
3 bar transmission fault
.
You don't have to remove the seat but it does make things easier.
You can push the seat forward and work between the gap in the carpet.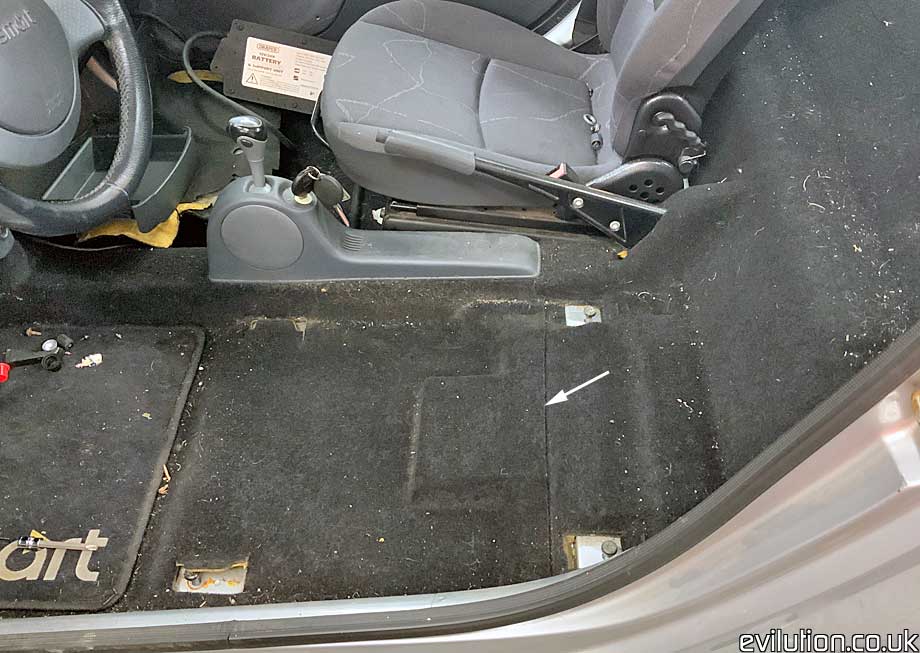 You'll see a long thin black box with 3 connectors.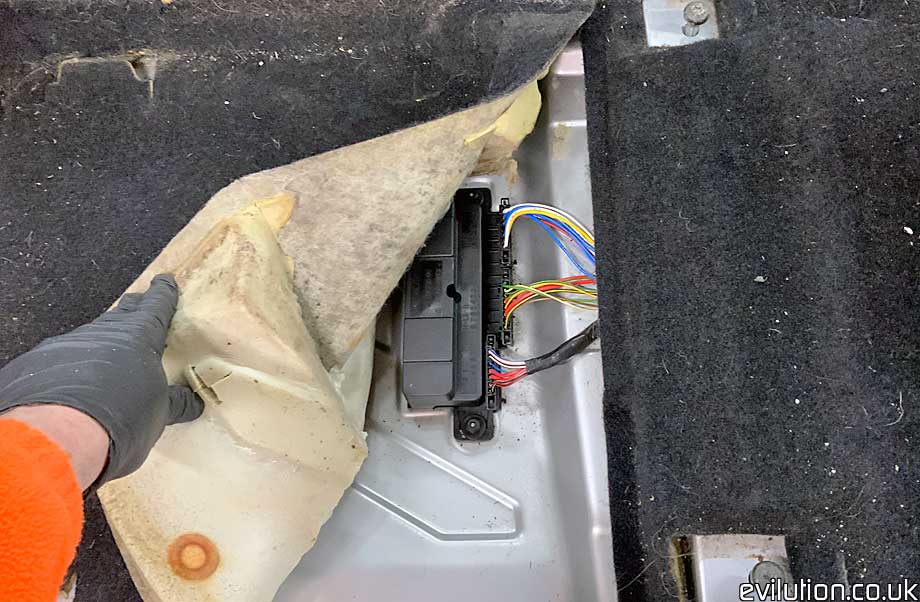 Held each end with a 10mm plastic nut.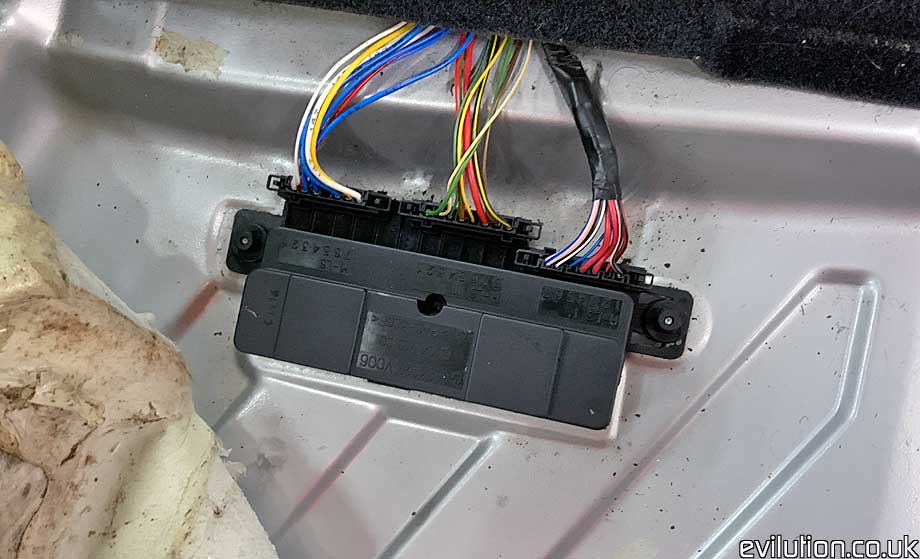 The relays and fuses are protected by a cover…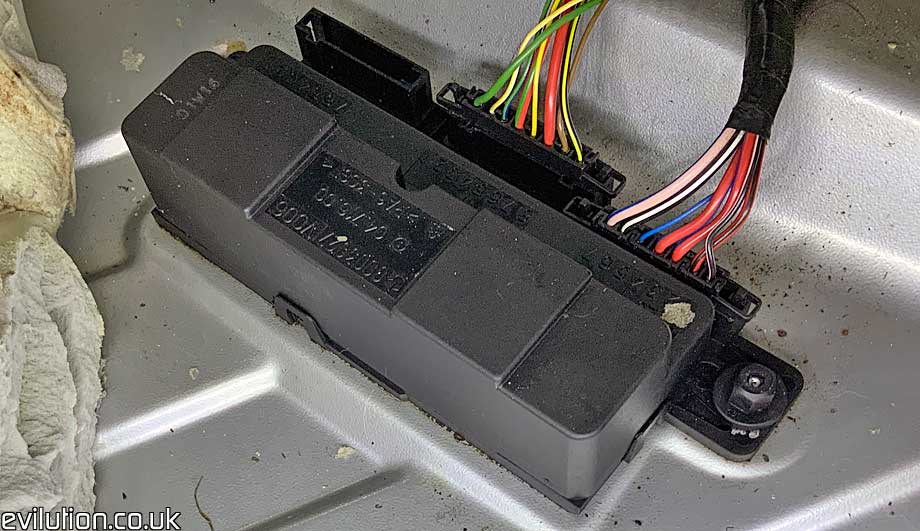 …which is held in place with 3 clips.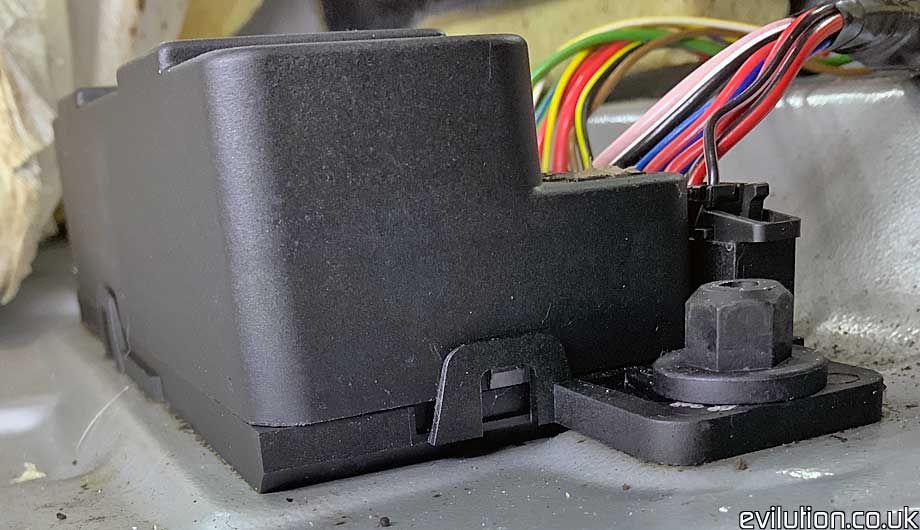 Lever the clips away and remove the top to reveal the relays and fuses.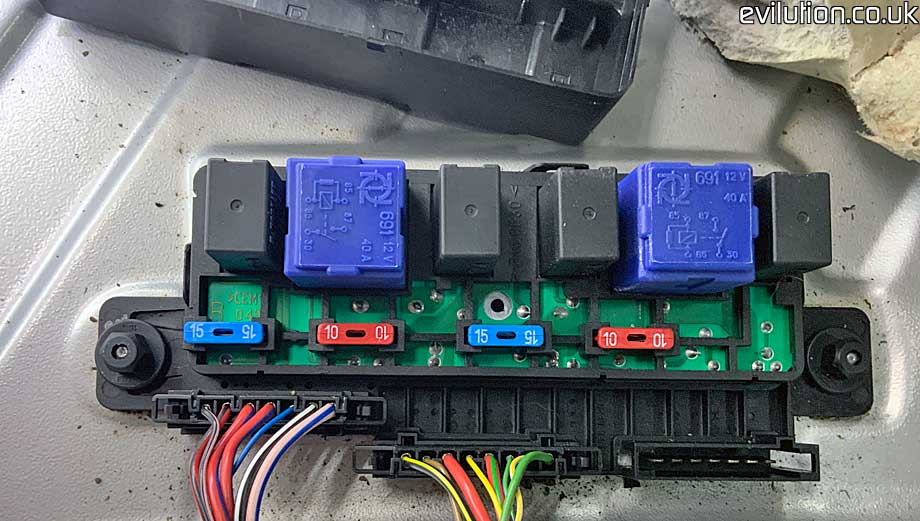 The lid contains numbers and letters that probably mean something to smart.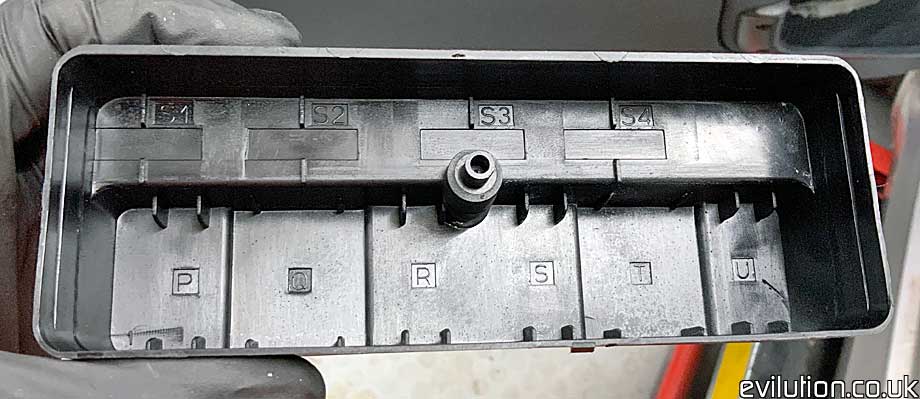 Relays & Fuses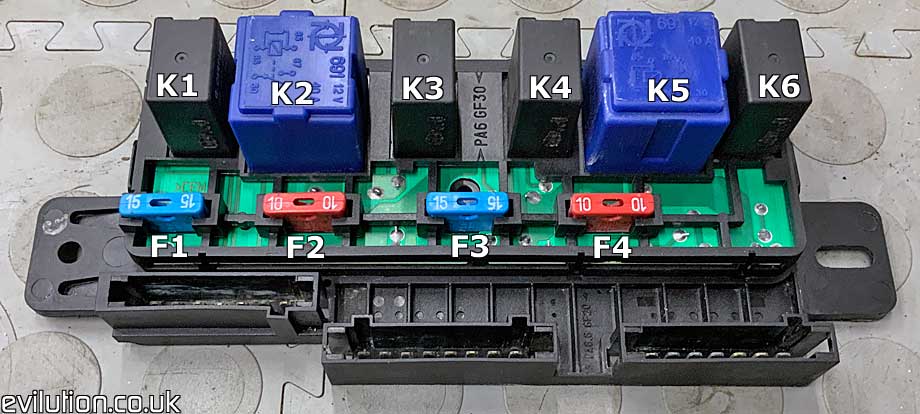 Petrol

| | |
| --- | --- |
| Relay Number | Function |
| K1 | Fuel Pump |
| K2 | Auto transmission |
| K3 | Main Relay (powers F3, F4, K3) |
| K4 | Intercooler fan |
| K5 | Starter Relay |
| K6 | A/C Compressor |
| | | |
| --- | --- | --- |
| Fuse Number | Function | Rating |
| F1 | Intercooler, AC magnetic clutch | 15 Amps |
| F2 | Fuel pump | 10 Amps |
| F3 | ECU, Injectors | 15 Amps |
| F4 | Tank vent valve, Lambda sensor | 10 Amps |
Diesel
| | |
| --- | --- |
| Relay Number | Function |
| K1 | Fuel Pump |
| K2 | Auto transmission |
| K3 | Main Relay (powers F3, F4, K3) |
| K4 | Intercooler fan |
| K5 | Starter Relay |
| K6 | A/C Compressor |
| | | |
| --- | --- | --- |
| Fuse Number | Function | Rating |
| F1 | Intercooler, AC magnetic clutch | 15 Amps |
| F2 | Fuel pump | 10 Amps |
| F3 | ECU, Electrical Cut off, Pressure Valve | 15 Amps |
| F4 | Glow plug timing control | 10 Amps |