Mod Description
It's fairly normal to break the bit of plastic that holds the key to the key ring
Mod Details
Premium
No
Difficulty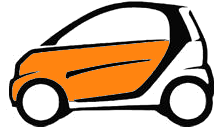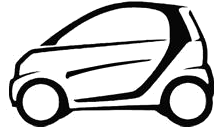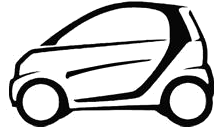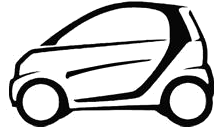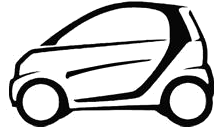 Mod ID
802
Credit
evilution
Cost
£ï¿½8
For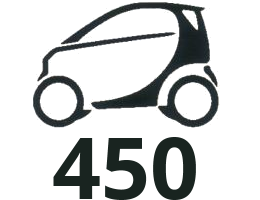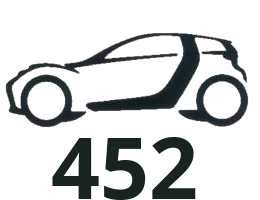 Link
https://www.evilution.co.uk/mod/broken-keyfob-plastic.htm
Copy to Clipboard
Below is a very common sight amongst heavy handed smart owners. They stuff keys in their
pockets and handbags or have too many other keys on the bunch. The result is a broken fob.

Previously, your only option (apart from drilling more holes) is to buy a new key
from smart. This included the plastic fob, key blade and circuit board. This was
about £70 and was the only way to get a new plastic housing.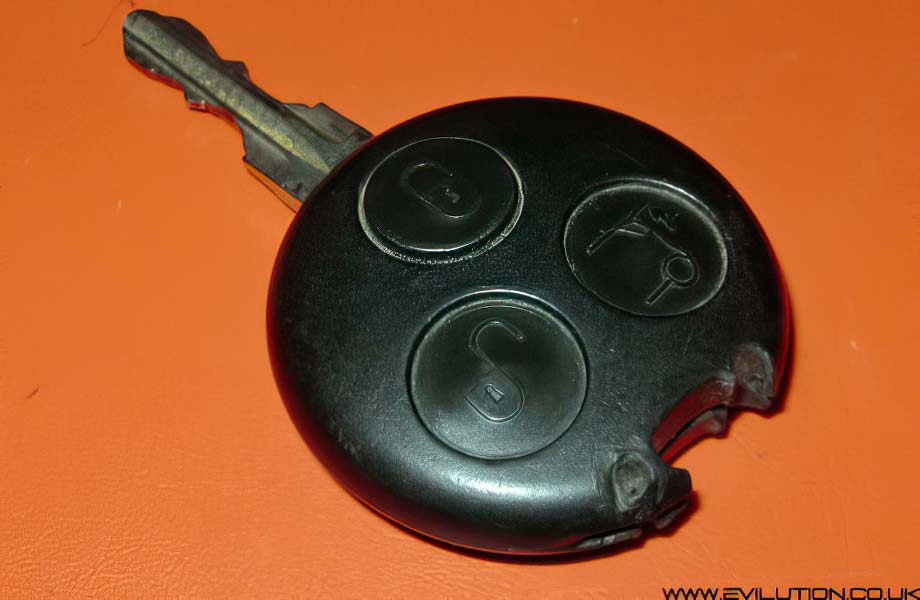 Luckily you can now buy replacement fobs from SmartMods (click the banner below)
To the left you have a broken keyfob and to the right is the SmartMods replacement.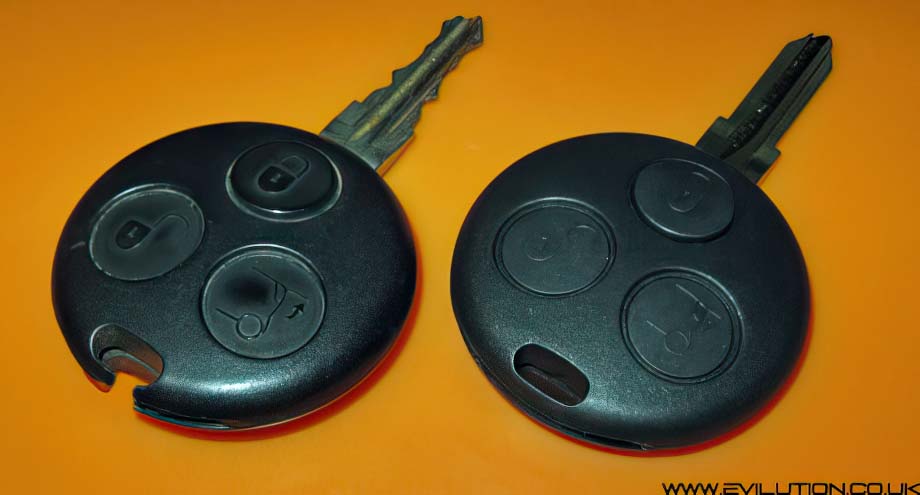 Open the 2 keys up by inserting a flat blade screwdriver into the back and levering open.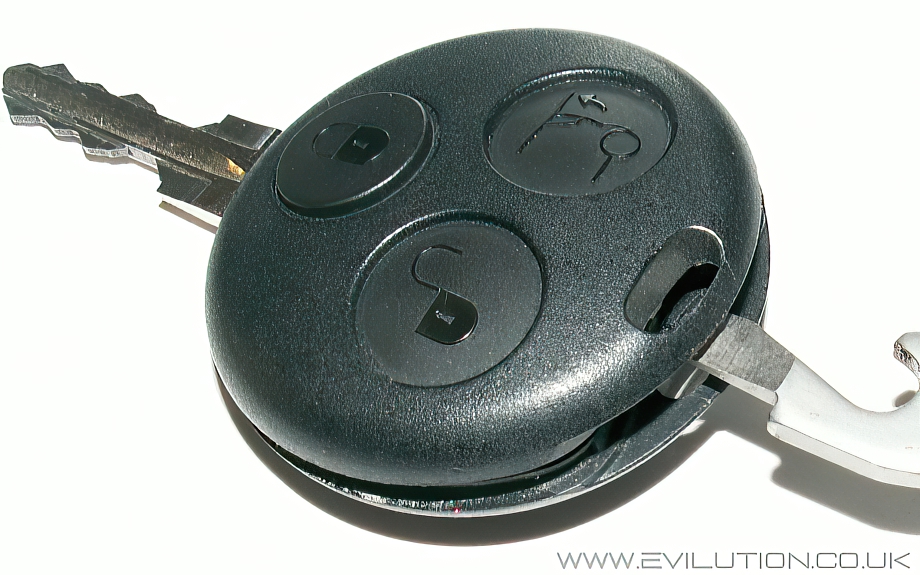 Your old key contains the PCB…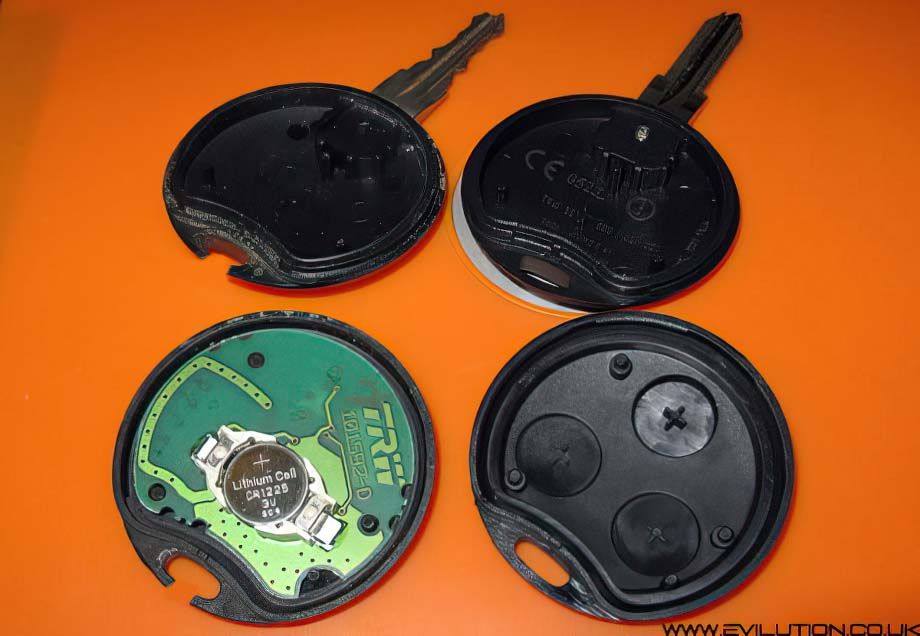 …lift it out and place it into the new surround.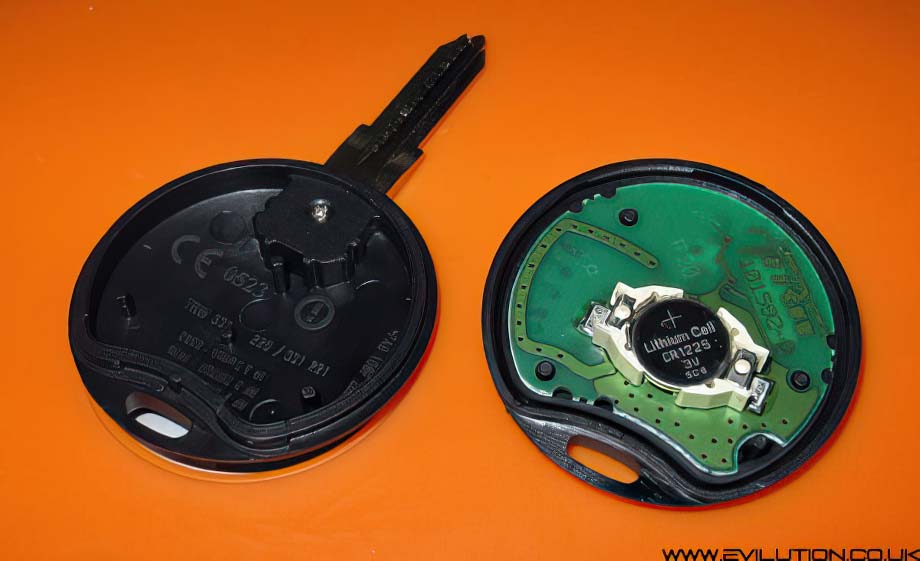 Snap it closed and you are nearly done.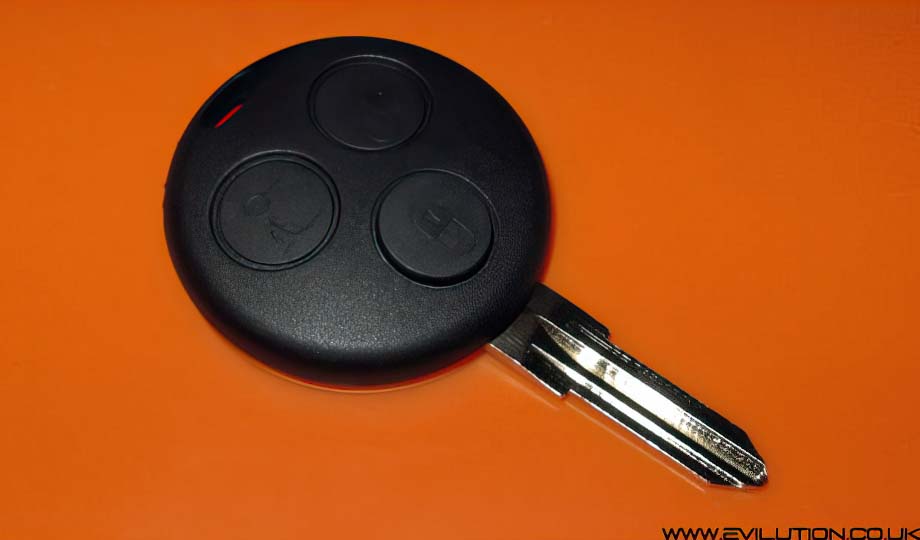 Take both keys to a key cutting place and have the old key shape cut into the old blade.
Here is the key cutting machine that I have access to. (yeah seriously).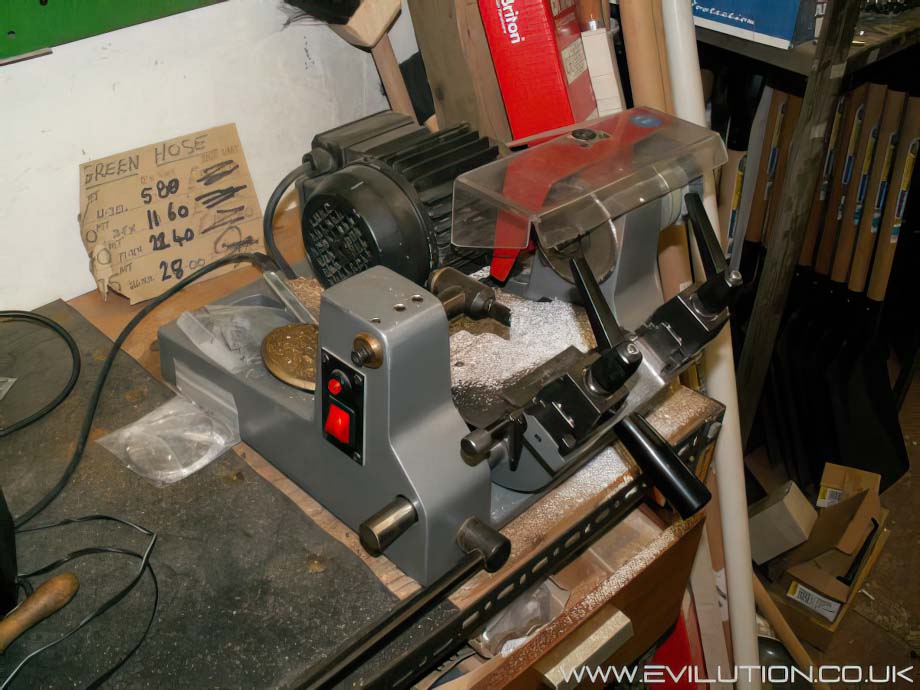 The key cutter will cut a replica of your key and it'll be ready to use on your car.

Blade Swapping
The replacement fobs aren't really designed to take the original key blades but you can give it a go if you like.
The original blade pulls out easily with a pair of pliers. The new fobs have a small screw that can be removed
and the uncut blade removed. Place the old pre-cut blade into the new fob and replace the tiny screw.
Personally I'd still recommend getting the new blade cut and keeping the existing blade on a keyring or lanyard somewhere safe. It's perfect for opening the car via the lock if the battery fails or you lose your keys.
To Be Sure, To Be Sure, The 700cc Option
The keys on the 700cc smart have been known to go out of sync for no apparent reason.
Why not hide the pre-cut blade under that car with a magnet and hide a spare key (with working fob)
inside the car, maybe in a little locking key safe with a push button lock?
That way, if your key fob stops working, you can use it to open the door manually and retrieve the replacement
so you can drive home or to a dealer to get the key recoded. If you lose your key or have it stolen, you can open
the car with the hidden blade (attached with a magnet under the car), retrieve the spare key and drive home.