Mod Description
A few pictures and a bit of info about my smarts
Mod Details
Premium
No
Difficulty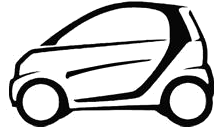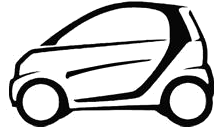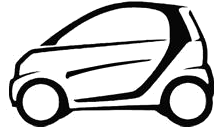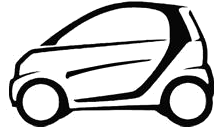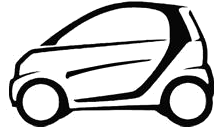 Mod ID
258
Credit
evilution
For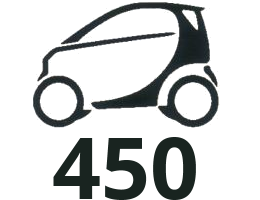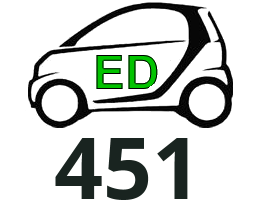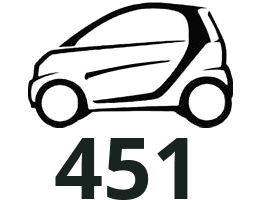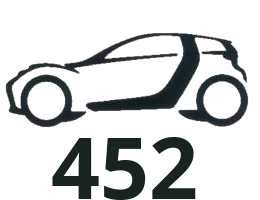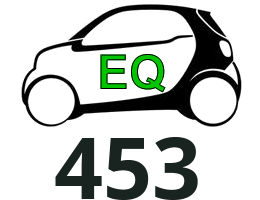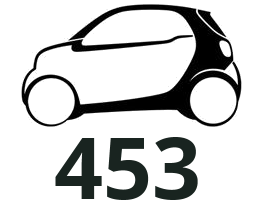 Link
https://www.evilution.co.uk/mod/evilution-the-cars.htm
Copy to Clipboard
The Smarts I Have Owned
I have owned 18 smarts now, here is a little bit about 10 of them.
Evil Weevil
Model: Pure Year: 2003
Original Colour: Jack Black
Original Output: 61bhp & 70ft-lb torque
Final Output: 117bhp & 107.3ft-lb torque
Just Lowered, July 2007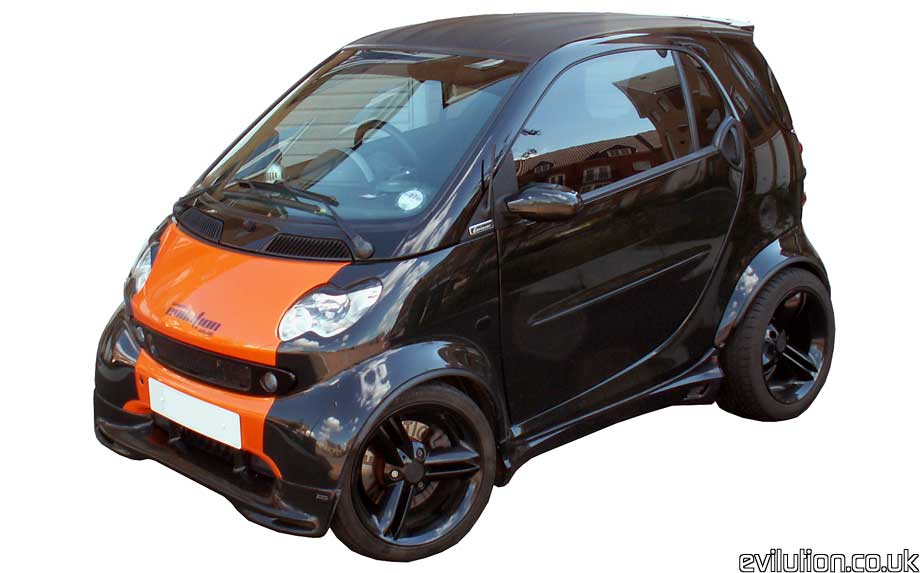 Beaulieu November 2006                                   Billing August 2005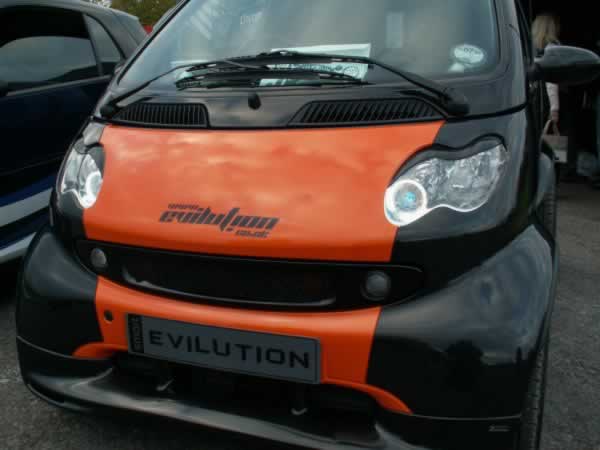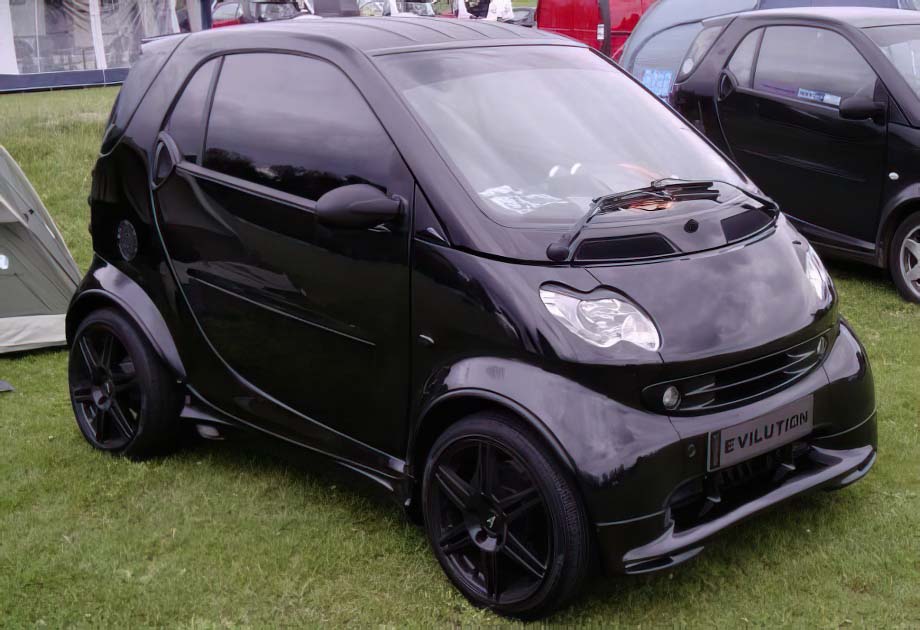 Greenhithe, Kent Industrial Estate, January 2006. Taken by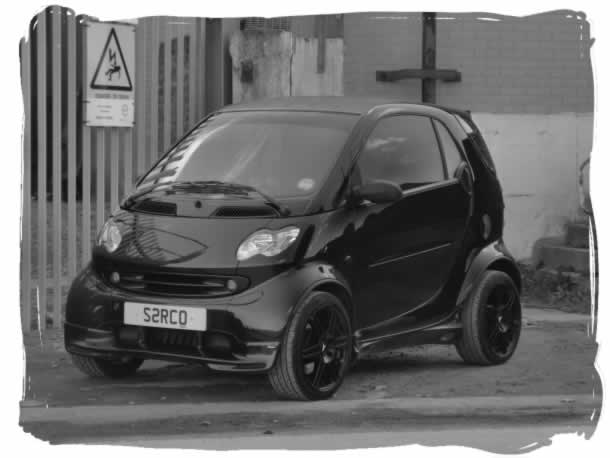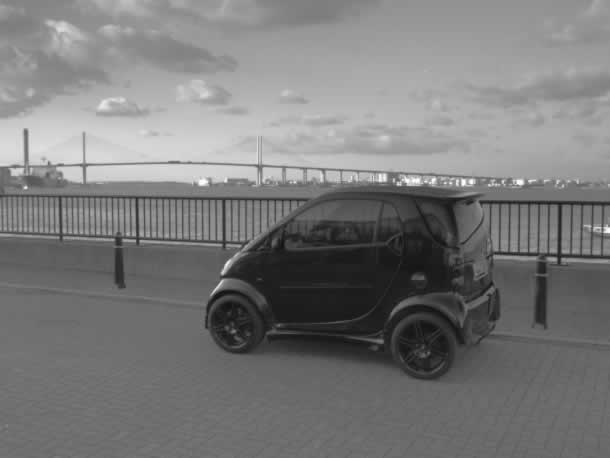 Modifications
Exterior
Lorinser front splitter
S-mann side skirts
Custom made angel eye headlights
Focus ST metallic orange front centre panel
Custom made exhaust valance
Blindschleiche twin oval exhaust and matching valance (now removed)
Janspeed Stealth (replaced the above)
S-mann top spoiler
Carbontec scoop (now removed)
Evilution meshed sucker (replaced above)
S-mann front grill with custom hexagon mesh
Headlight eyebrows
Smart arch extensions x4
16′ Adikt Type E alloys powdercoated in black with 3-5 stud converters (now removed)
16′ Spikeline alloys powdercoated in gloss black (replaced above)
Bilstein Streetline suspension (shock and springs)
Tinted rear and side indicators
LED focus style repeaters in front of the wing mirrors (now removed)
Indicator wing mirrors (replaced above)
Evilution milled Red Dot custom brake discs
Red Dot brake pads
Goodridge brake hoses
Smart upgrade horn
Shortened aerial
Tinted windows
Michelak smooth wipers (now removed)
Bosch Aerotwin wipers (replaced above)
Smooth rear wiper
Tinted show plates
Debadged and roadster 'smart' badge applied to back
Quick fill fuel filler cap
'Evil Inside' domed resin badges on skirts
Custom made LED high level brake light
Evilution vinyl site sticker
Engine
Brabus Roadster engine (replaced original)
Wiltec sequential dump valve (now removed)
Janspeed intercooler pipes (replaced above)
Forge silicone intercooler pipes (replaced above)
BIG performance remap (now removed)
Red Dot custom remap (replaced above)
Roadster turbo
Roadster cam shaft
4 Bar fuel pressure regulator
GSR silicone induction pipe (now removed)
Brabus 101 TIK (replaced above)
Forge silicone TIK (replaced above)
Oil filter adapter
ITG air filter (now removed)
Venom induction (replaced above)
Blindschleiche twin oval exhaust and matching valance (now removed)
Janspeed Stealth (replaced the above)
Decorative engine plate
Interior
Leather 3 spoke steering wheel
Paddle gear shift
X-Gauge
Roadster speedo
Roadster boost gauge
Roadster temperature gauge
Roadster trip computer
Roadster ESP off switch
Blue LEDs in radio and safety triangle
Roadster leather heated seats
Leather dash
Leather door cards
Smaller rear view mirror (now removed)
Shortened rear view mirror adapter (replaced above)
Stainless steel speedo, revs and clock gauge faces
Metal heater control covers
Michelak metal heater slider knobs
Aluminium handbrake button
Ripspeed handbrake cover
Padded neoprene draw insert
Aluminium 'evilution' kick strips
Aluminium heater pods
Aluminium heater surrounds
Aluminium pod surrounds
Aluminium 'evilution' gear shift plate
Aluminium handbrake base decoration
Metal wing mirror adjuster covers (now removed)
8-Ball handbrake knob
Aluminium chair inserts
Aluminium stalk ends
Knurled brushed metal stereo volume knob
Blue LED interior lights
Blue LEDs in all buttons
M-station 10gig MP3 player
Grundig compact subwoofer
External Tomtom aerial and custom centre console mount
Vauxhall sunglasses holder
Final Dyno Graph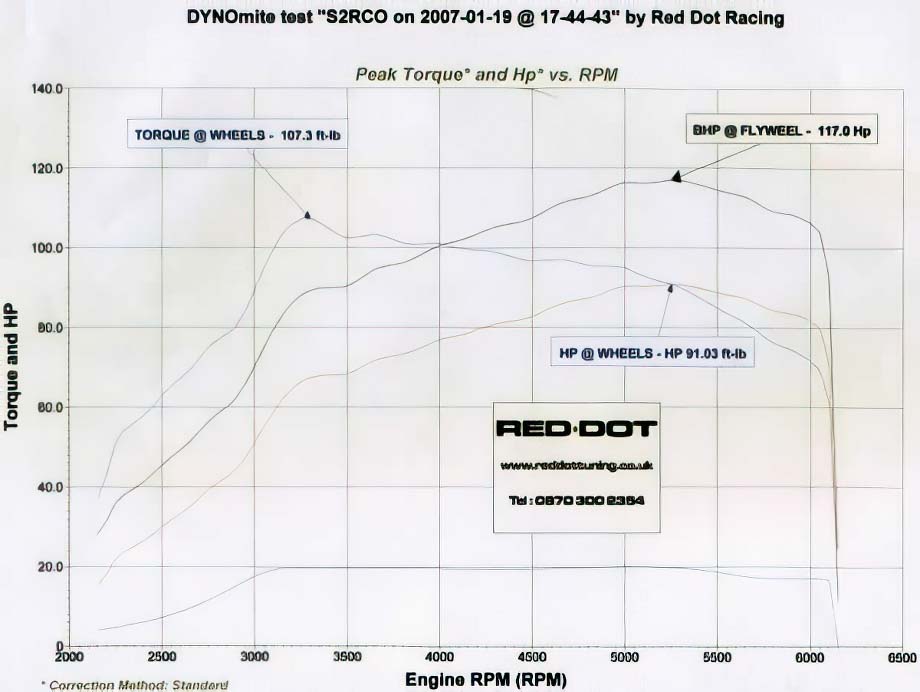 ---
Mr Meaner
My first 451 bought in May 2008Model: Passion non turbo
Year: 2007
Original Colour: Jack Black
Original Output: 71bhp & 68ft-lb torque
Final Output: undetermined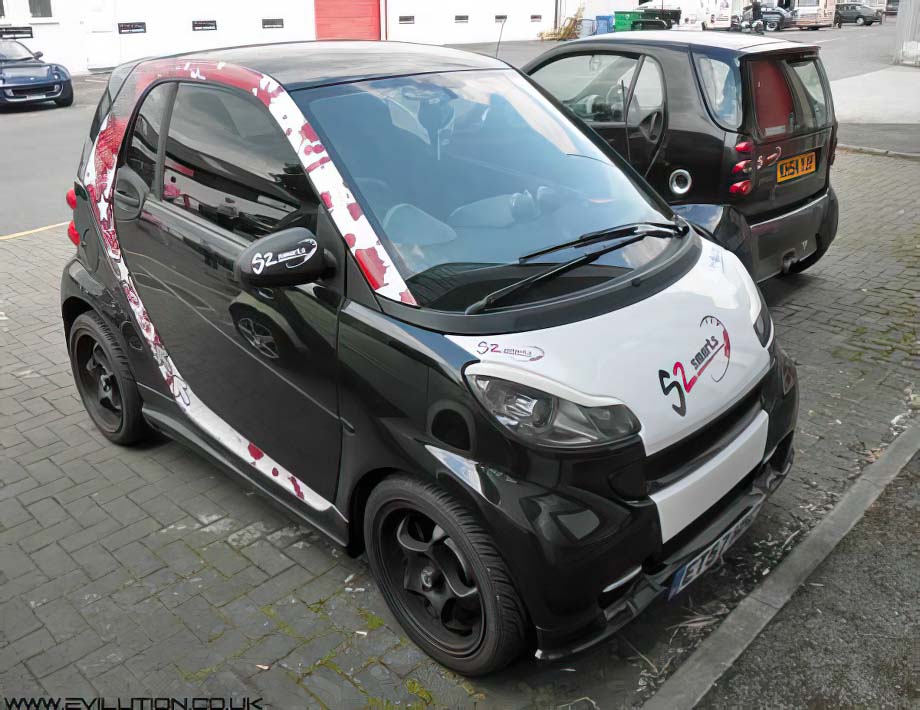 I never really did much to this car, it never really thrilled me like the 450 did.
However, it has since been bought by 
S2Smarts
 as their courtesy car where the modding started.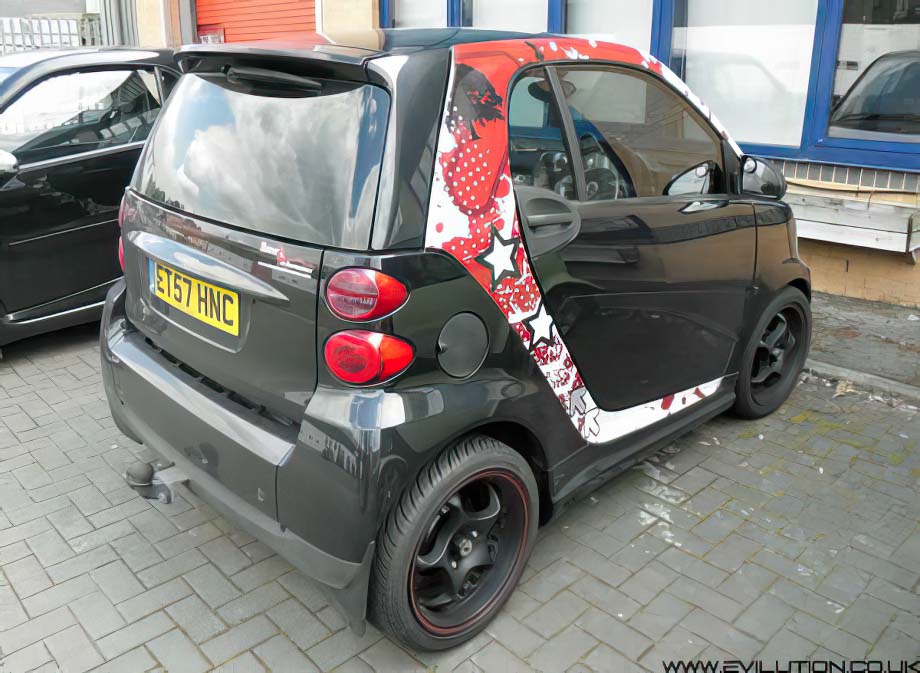 It did just have a white front end, DIY Brabus style headlights, perforated vinyl headlight covers, eyebrows, upgraded speaker setup and smart-tow tow bar.
Since being a S2Smarts show/demo/courtesy car it has been lowered 10mm with Brabus shocks and springs, Schmidt space alloys in matt black, S-mann side skirts, S-mann front splitter, S-mann DRLs, vinyled Tridion and a home made induction kit.
---
Mr Messy
Model: Roadster
Year: 2004
Original Colour: Jack Black
Original Output: 80bhp & 81ft-lb torque
Final Output: 105bhp & ?ft-lb torque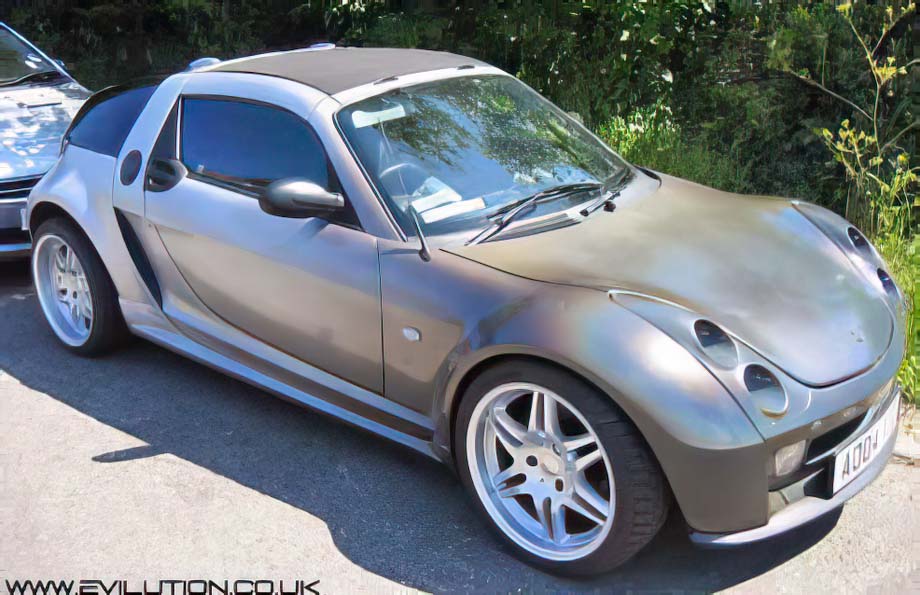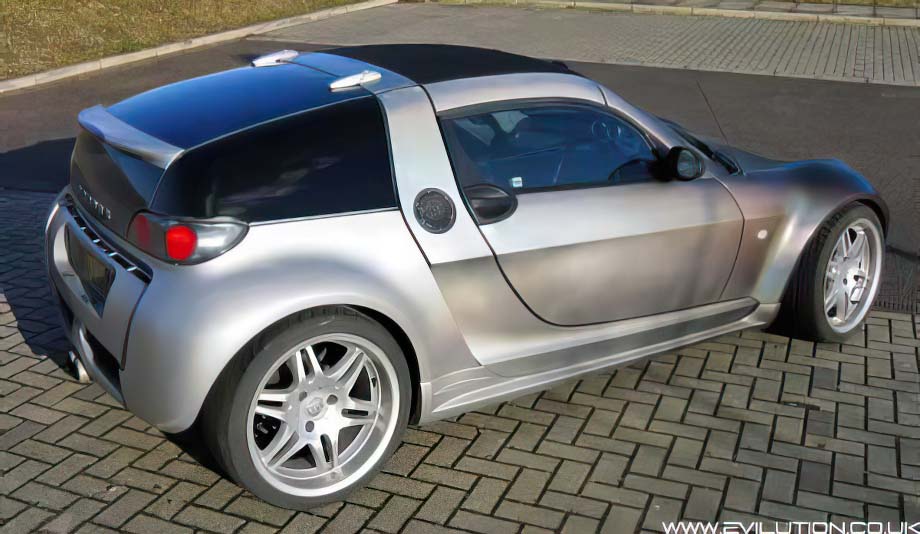 Badly sprayed black at the front fading to silver at the back with a rainbow lacquer over the top.
Lacquer has reacted badly and the whole car is crazed. It looked awesome. Proper rat-look that you didn't mind leaving in a car park.
Brabus full body kit,
Janspeed exhaust,
Brabus monoblock alloys,
Forge silicone hoses and DV,
Raid V6 steering wheel.
---
Nero
My second 451 bought in May 2011Model: Pulse turbo cabrio
Year: 2011
Original Colour: Crystal white (Paper White)
Documented Output: 86bhp & 88ft-lb of torque
Original Output: 98bhp & 108.4ft-lb torque
Current Output: 117bhp & 122.5ft-lb torqueRemapped at
Tune4Perfo
rmance.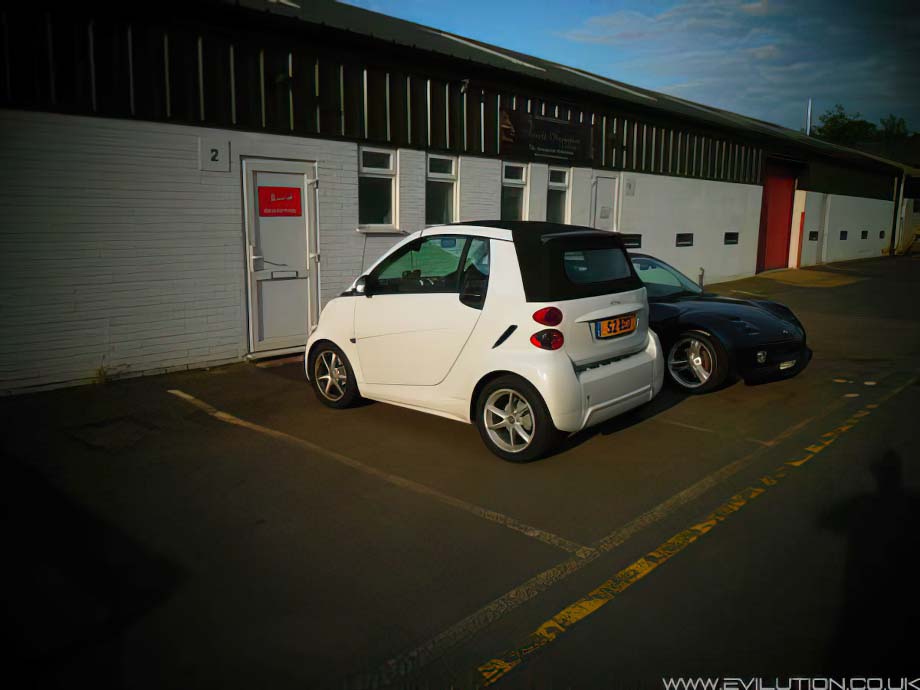 Day 1 just home from Smart of Chelmsford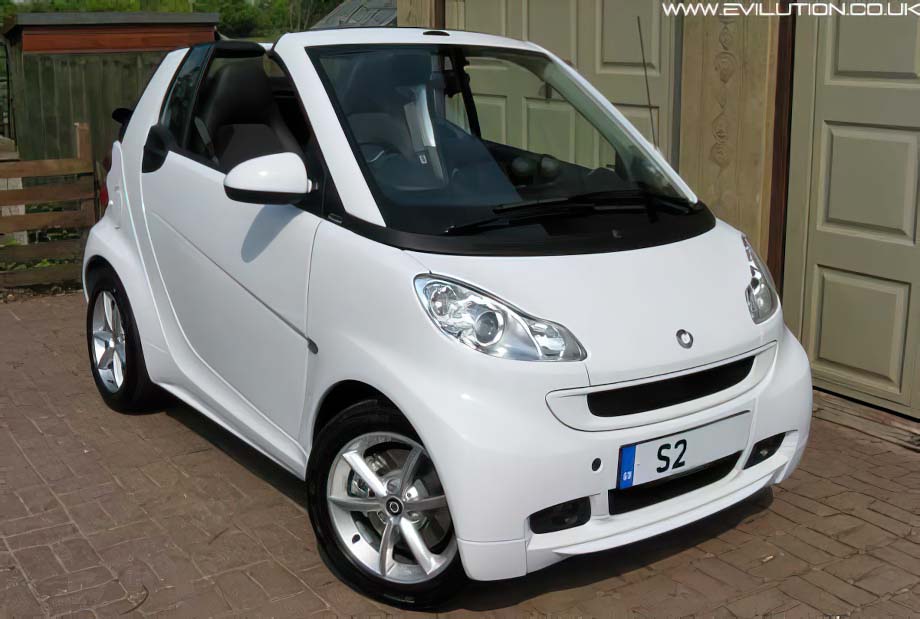 Iridium spark plugs, Brabus shock absorbers, S-mann -40mm springs, new speaker setup, Brabus paddle wheel, Tune4Performance remap, S2smarts brake discs (Pagid), Pipercross filter, Brabus front splitter, S-mann rear spoiler, Ultimate 112 style front spoiler add on, Brabus rear valance (fibreglass copy), Brabus exhaust, new 17″ alloys. Smartmods white braided brake hoses, earth lead kit and some matt black vinyl.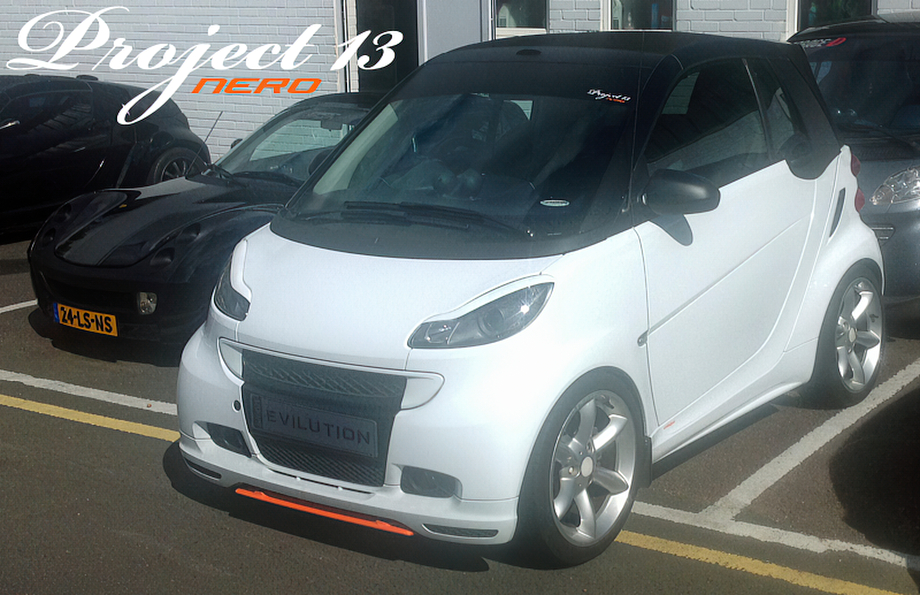 To be fitted: Forge silicone hoses.
I.M. Weasel (Gonads)
After having a foreign lorry plough into the side of Nero I decided to get a sacrificial commuting car as I do 100 miles every day. It was time I got a diesel for the increased MPG.
I immediately discarded all of the 54bhp CDIs with the Euro5 exhausts as they are trouble. The hardy 45bhp Euro4 was the order of the day and then remap it.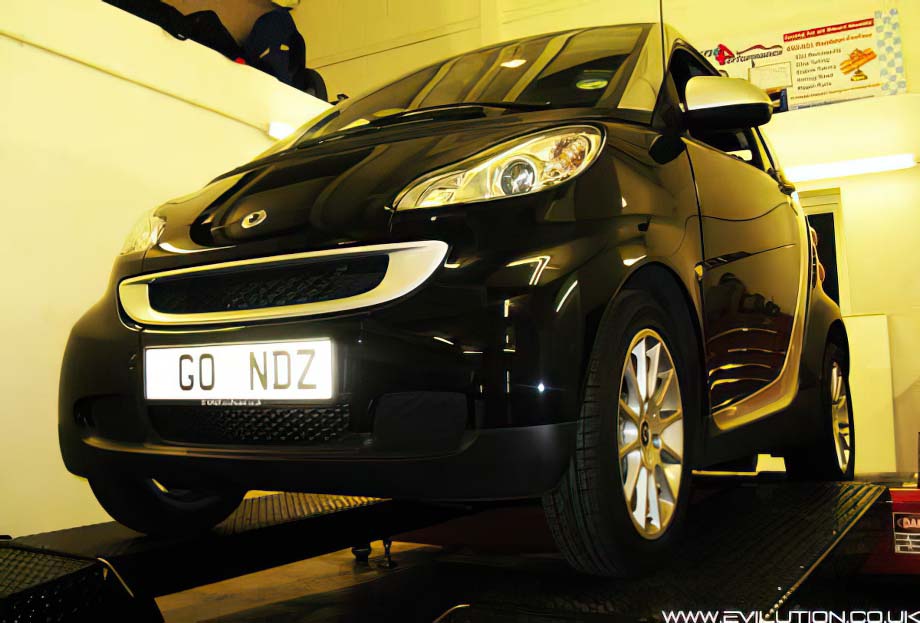 Documented Output: 45bhp & 81ft-lb of torque
Original Output: 50bhp & 85.7ft-lb torque
Current Output: 66.5bhp & 117ft-lb torque
Remapped at Tune4Performance. Trust no one else with your 451.
Scrapped for parts as my girlfriend drove it for a year to a farm where her horse was. The road to the farm had more craters than the moon so the whole car got tired very quickly. There was no way it was passing another MOT.
Earl
This was my 1st 54bhp diesel 451. I had to get one to work out why they kept failing. It was called Earl because he was grey.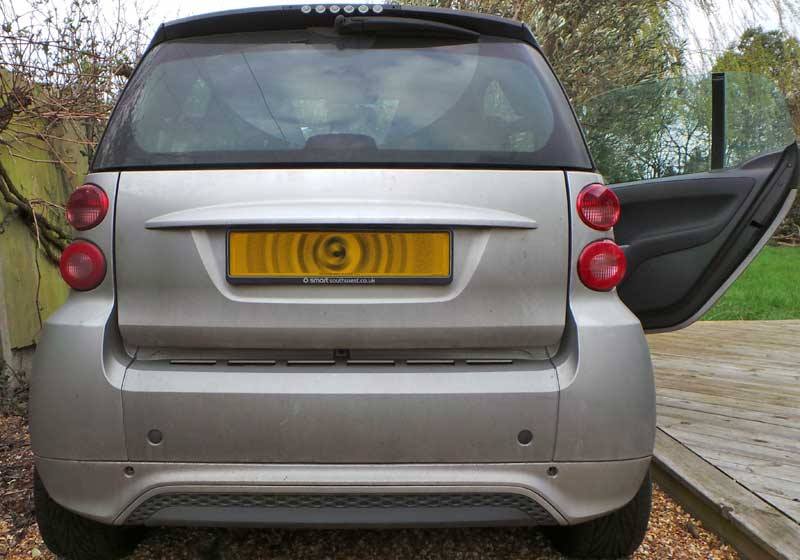 I had the occasional issues with it going into safe mode and changed the exhaust pressure sensor a bunch of times. It was no real issue for many years right up to the point it suddenly failed and the engine sounded terrible. It sat at S2smarts for about 5 years until I took it back and found that one of the rockers in the engine had popped off. It was so much work to put the rocker back and there's no guarantees that it wouldn't do it again. I couldn't trust it and I didn't want to sell it. So it got scrapped after I took the interesting parts off of it.
Gringo
My 1st electric smart. I bought it in June 2018 for only £6500. It only had 8000 miles on it.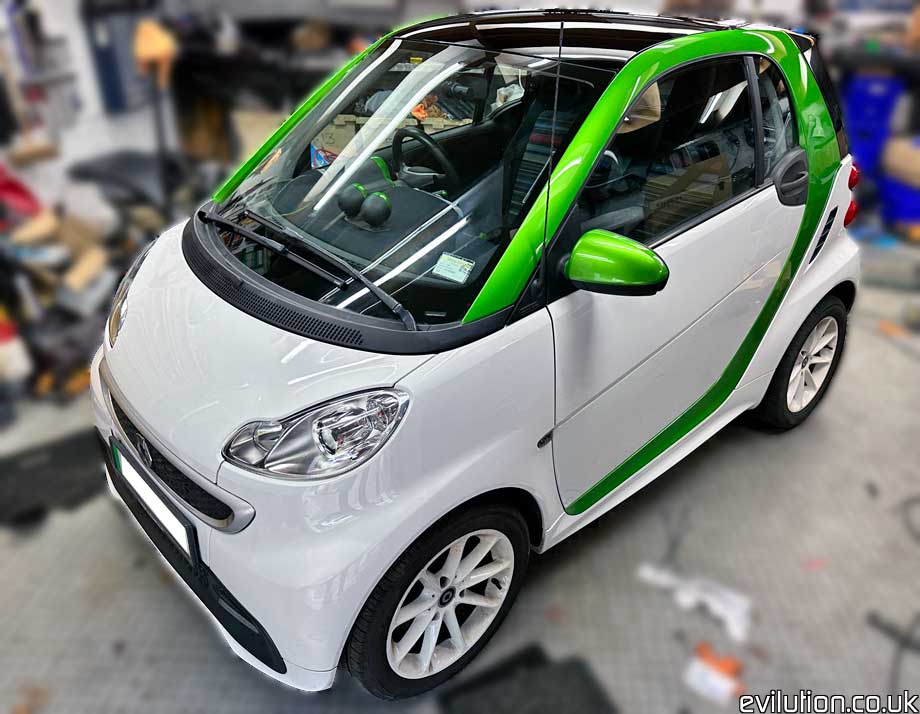 It's called Gringo because he's green and he really does go. Green Go.
I fitted seat covers, a Pioneer Car Play stereo and bought rear wheels to fit the front. Then I upgraded the motor controller to a Brabus one which gives a sports mode. For a smart, it's very quick and it has ruined me for smarts with normal engines. Electric cars are so nice to drive.
I put 42,000 miles on it with no problems and having charging at home and work, the car paid for itself in 2 years by not buying diesel.
Late 2022 I had the charger fail and then the inverter shit itself. I bought a new charger and a 2nd hand inverter and got it working again for about £1600.
Subo
My 1st ever 453. I bought it from Mercedes of Manchester in 2018 and had it shipped down sight unseen. It was the cheapest one I could find. Sadly it's a non turbo with a manual gearbox. It's horrible to drive and it's the car I lend out to friends who need to borrow a car.
It's called Subo because the number plate ends in UBO and if you have ever seen Susan Boyle (Subo), you'll see they're both harsh on the eyes.
I only bought it to take it apart and learn about the version for the website.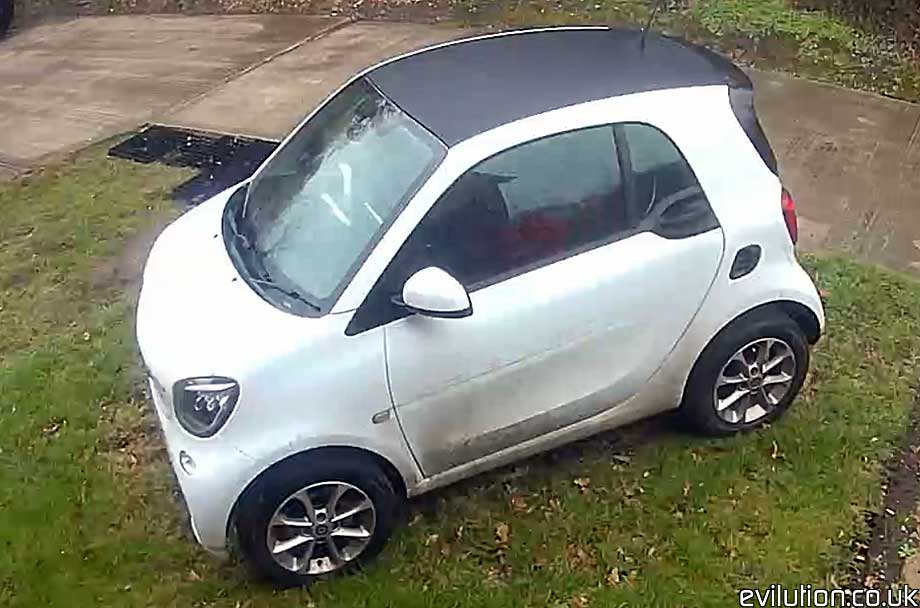 It's the car I perform all of the testing on. If it dies, I'll just strip it for parts and scrap it.
Klobasa
In July of 2021 I was looking on Copart to see what was available and found a 453 forfour EQ with minor front end damage. I won it for £8500 and fixed in in 2 days with £500 of genuine parts and bits of 453 that I had in boxes. It's fully loaded with almost all of the extras like a heated steering wheel, heated rear seats, radar braking etc.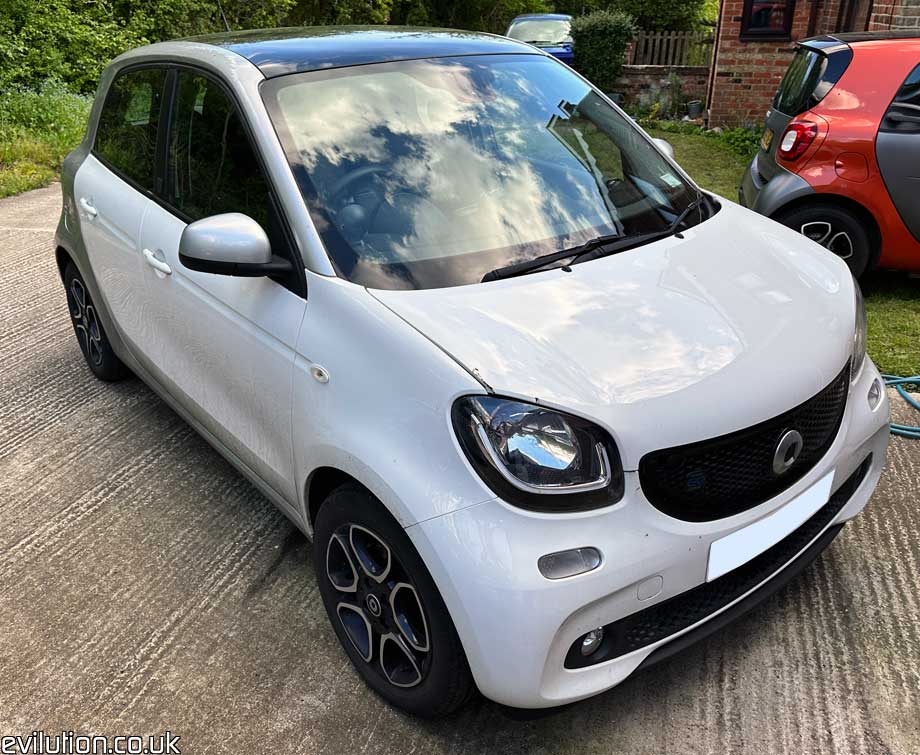 It's called Klobasa because the 453 forfour was built in Slovenia and it translates to sausage which is the best way to describe the design of the forfour.
Grey Fox
December 2022, I was off work and received the same link from 2 friends telling me of a crashed 453 fortwo EQ for sale on eBay. I thought it was going to sell for a lot of money because it wasn't recorded on the insurance but I won it for £6,000. I think people were put off because it wouldn't drive. Searching online, people were saying that the battery would be bricked because the crash sensor would have told it to discharge for safety.
Ordering parts over December is always a problem so it took a long time to get everything I needed. A little bit of hard work, research and fixing got it to a point were it had the wheels aligned, would drive perfectly but failed the MOT. This was because I removed the fog lights since the wiring loom was damaged. For the manufacture date, the car had to have fog lights that worked. 2nd time was successful.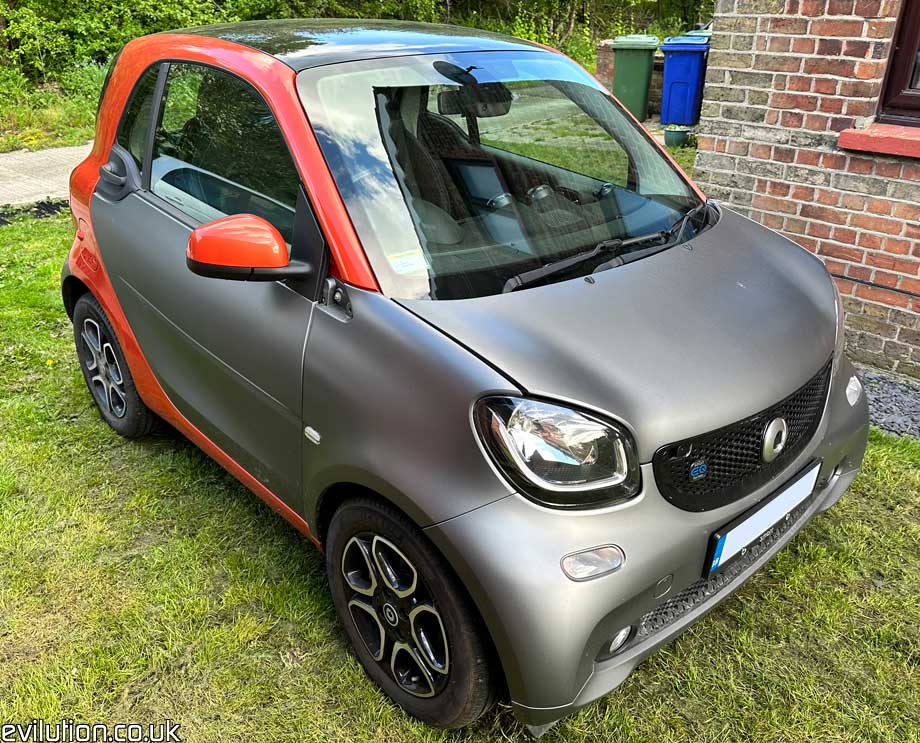 Now I just need to find a company who does frame pulling just to straighten up an upright so I can get a final bolt in correctly.
It's called Grey Fox because it's the same colour. Click.