Mod Description
Here is how to sign up to the website and pay your yearly £15 membership
Mod Details
Premium
No
Difficulty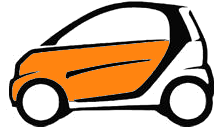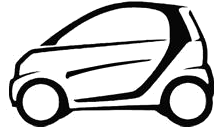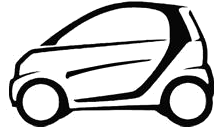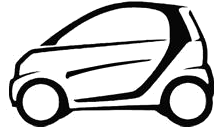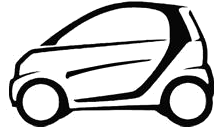 Mod ID
601
Credit
evilution
Cost
££15
For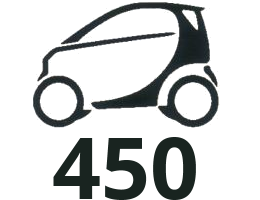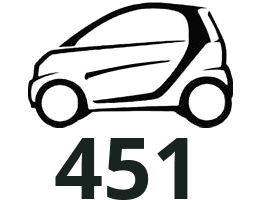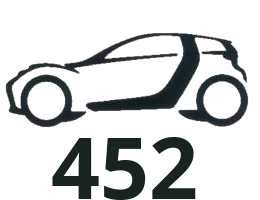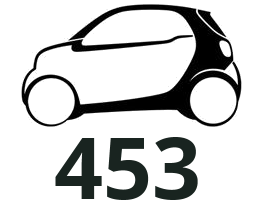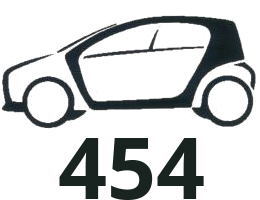 Link
https://www.evilution.co.uk/mod/signing-up-paying-and-site-issues.htm
Copy to Clipboard
Quick FAQ

How much is the subscription? – from £15 (Great British Pounds).

From? – Yes, if you want, you can pay more, it's up to you.

What is the duration of the subscription? – It lasts a full year.

Can I buy a subscription for someone else – Yes, contact me.

Will the subscription auto renew? – No, it's up to you to renew your subscription after the year (if you want to).
What do I get for my subscription? – Although 80% of the site can be viewed for free, some pages cut off just
before the interesting/technical part. To access these pages, you have to have subscribed and be logged in.
This Page Covers
Subscription renewal with no PayPal account
I can't use PayPal because of my country
How much is the subscription in Dollars?
I have paid, where is the information for….
How To Sign Up To Evilution And Pay For Membership
Click here if you don't have a PayPal account.
Click >>HERE<< to open the sign up page. (Opens a new window).
Fill out your name, email address and location.
Click to agree to the terms and conditions and click the "Join up to Evilution" button.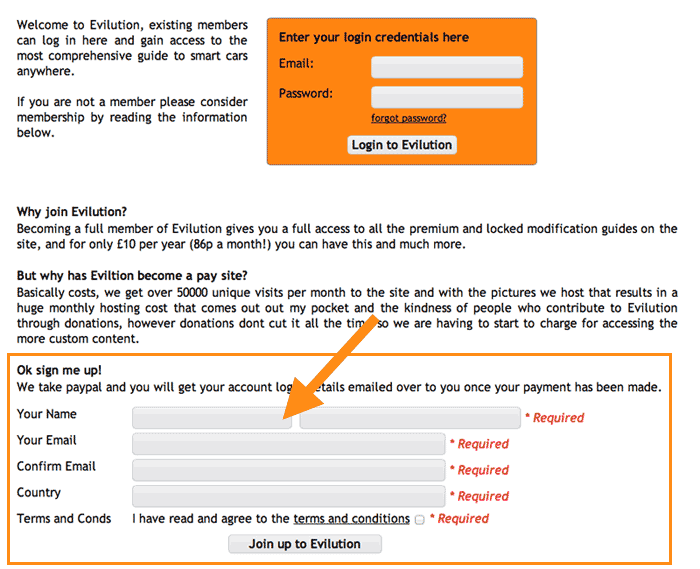 Go and check your emails, you should have a "Welcome to Evilution" email.
This will confirm your email address and give you a password.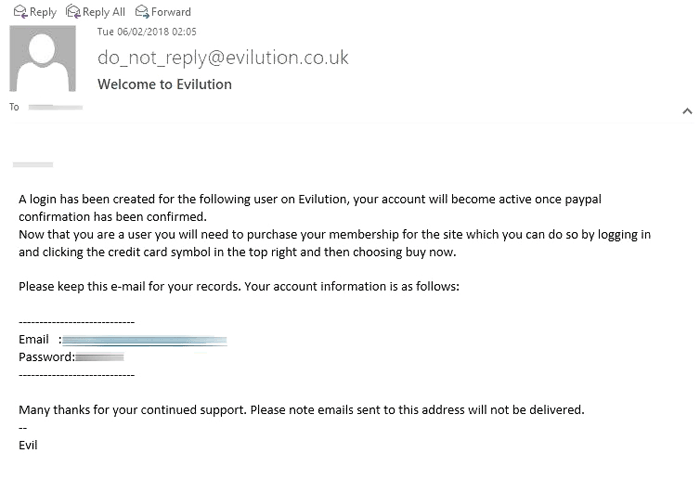 Go back to Evilution and sign in using your email address and password.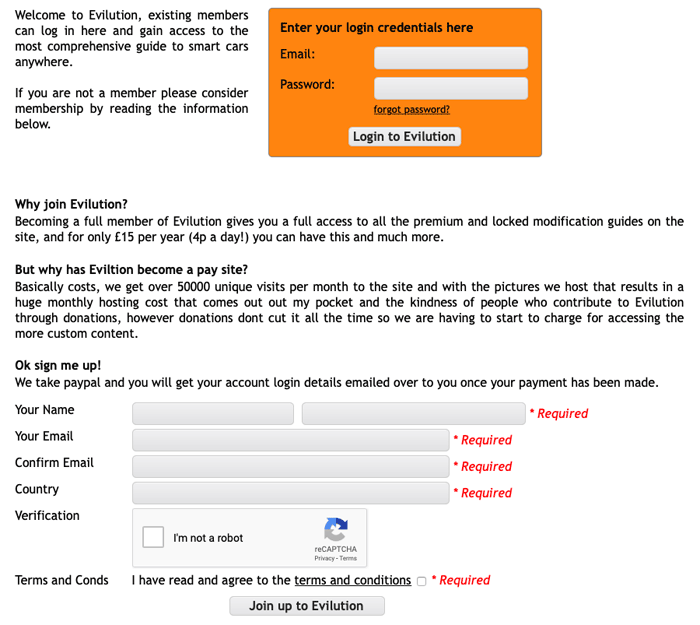 You should now see some new icons in the top right hand corner.
Click on the cards icon in the middle.



The recommended subscription amount is £25 but you can use the slider to make it more or less if you want.
Move the slider to the amount you want to pay then click the "Buy or Renew Now" button.
Anything higher than the lowest amount is very much appreciated.
If you can't slide the slider because of a dodgy browser, try tapping where you want the dot to move to.
You can also change your evilution password here too.
If you work in the trade, use the site a lot or will be charging people
to do work for them, please consider paying more to support the site.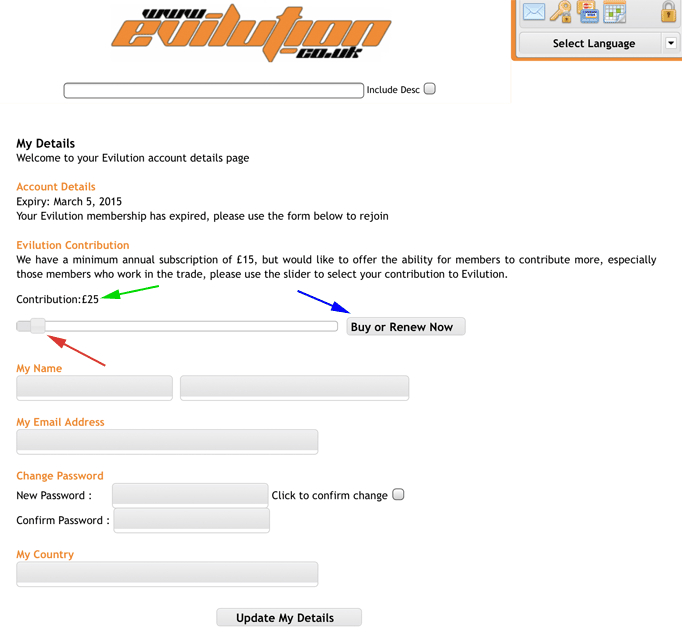 If you have a PayPal account
If you have a PayPal account, click "Pay with my PayPal account".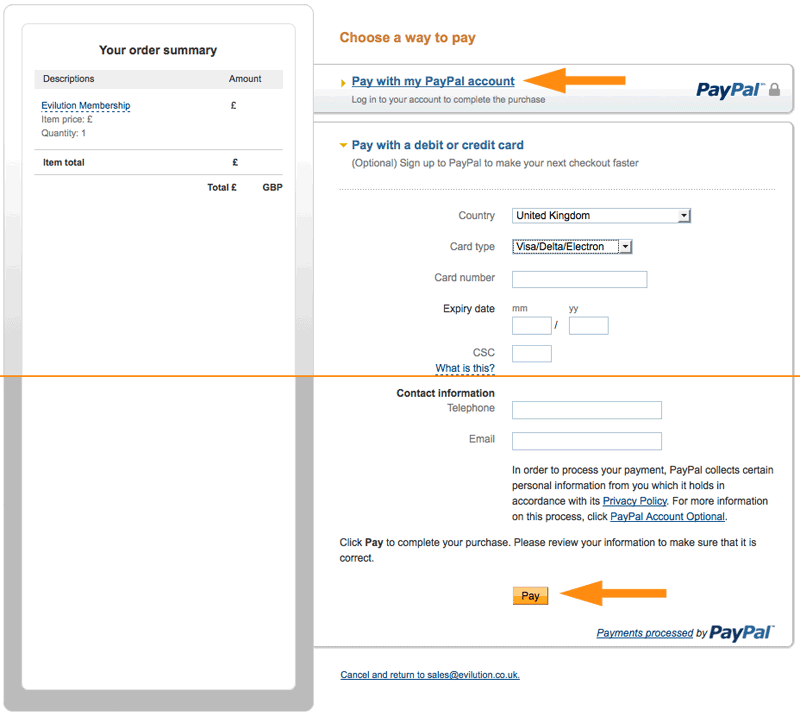 If you DON'T have a PayPal account
You don't have to have a PayPal account to pay through PayPal. You can check out as a guest.
If you don't have a PayPal account then fill in your card details and click Pay at the bottom of the page.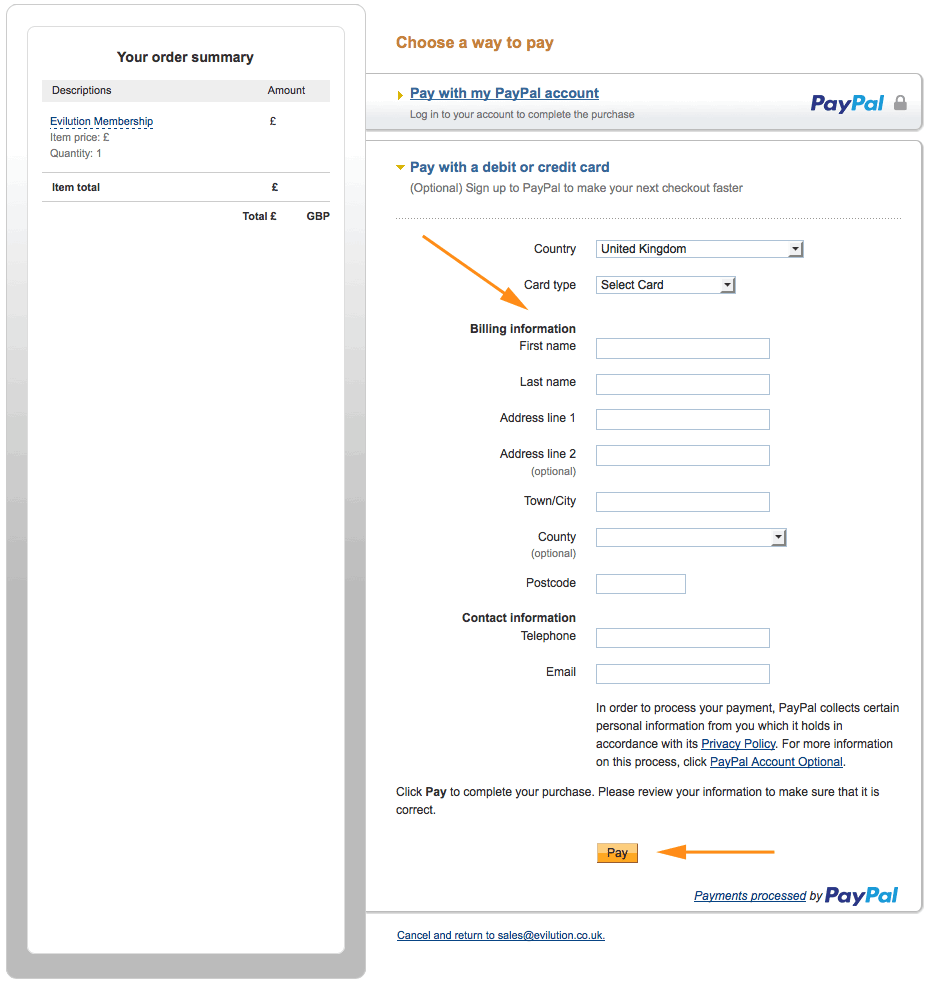 Come back to Evilution and refresh the page, you should now have access to the entire site.
Thanks for your support.
Can I Pay Any Other Way Other Than PayPal?
Currently we only accept PayPal because it's automated into the sign up system so you get immediate access.
We also only use PayPal because of the security that comes with these payments.
I Don't Trust PayPal
Click here. As long as you don't fall for a phishing scam or a fake PayPal page, no one is going to get your PayPal
account information. Before you enter your info, check the URL line to make sure it starts https as the "S"
at the end of https or there is a closed padlock icon means that the site is secure with an encryption.
PayPal uses 128bit encryption so no one is going to be able to sniff the information and get any of your
details or hack in and get your details unless you inadvertently supply them with your log in details.
We only take PayPal for payments. Ask a friend to pay for you and give them the cash.
Visa Gift Card Option
If you don't trust PayPal with your card details, Michael H came up with a good option.
He bought a Visa gift card and used it to checkout as a guest through PayPal.
I Can't Use PayPal Because Of My Country…
…my card is registered in 1 country but I live in another country.
We only take PayPal for payments. Ask a friend to pay for you and give them the cash.
…PayPal isn't available in my country.
(yeah, it surprised me as well). I'm not sure what to suggest to be honest. The only way I can think of is if
you have a friend or family who lives in a country that does have PayPal, ask them to pay and pay them back.
Countries that might not have PayPal access.
Afghanistan, Bangladesh, Belarus, Burma, Cameroon, Central African Republic, Congo, Cote D'Ivoire (Ivory Coast), North Korea, Equatorial Guinea, Gabon, Ghana, Greece, Haiti, India, Iran, Iraq, Lebanon, Liberia, Libya, Monaco, Moldova, Montenegro, Myanmar, Nigeria, Pakistan, Paraguay, Saint Lucia, Sierra Leone, South Sudan, Sudan, Syria, Timor-Leste, Uzbekistan, Western Balkans and Zimbabwe.
What About Bank Transfers, They Are Safe
You'd think so wouldn't you but no they aren't. I didn't mind manually setting up a few accounts by
hand right at the beginning but literally in the 1st month, my bank details were used to create a monthly
direct debit for some charity, sending money abroad for some bullshit cause I didn't believe in.
What About…
Western Union – African scammers don't even own smart cars.
Cash – No way I'm giving my address out to receive the money.
Cheque – See above, plus too much hassle going to the bank and waiting for funds to clear.
Bit Coins – I don't even understand how this shit works.
Debit or Credit Cards – I don't have a card machine, just use these through PayPal.
Google Wallet – maybe one day if they don't sell my details or use it to fill my screen with adverts.
Apple Pay – as soon as it gets off the ground, I'll seriously consider it.
But I Don't Have PayPal
How do you function online without PayPal!
Firstly, you don't have to have a PayPal account to use PayPal, you can checkout as a guest.
If you don't trust PayPal for some reason, you must have a friend with PayPal who could pay the yearly
subscription and then you pay them back with whatever unusual payment method you are getting by with.
My yearly membership is about to expire, how do I renew it?
Simple, click on the key in the top right of the screen.

This page shows you your account details including the expiry date.
If it is indeed expiring soon, there will be a "Renew Now" box.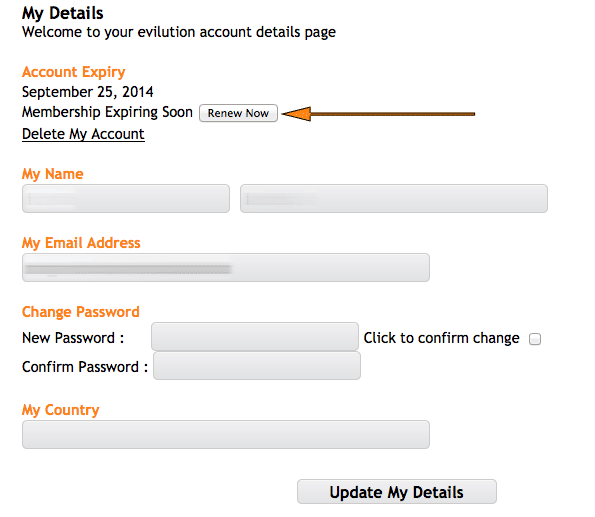 Click that, pay through PayPal and an extra year will be added to your previous subscription.
Go to this page here and type in your email address and a new password will be sent to you.
I Paid But The Site Won't Let Me In
I get this question once or twice a week. It's not me, it's (usually) you.
As soon as you have paid, you will get access to the website. However, internet browsers attempt to speed
up your internet viewing pleasure by caching (storing) certain information about the sites you visit.
This means the browser doesn't have to reload everything like the style sheet each time you visit.
What this also does is cause your internet browser (Internet Explorer, Firefox, Opera, Chrome, Safari etc)
to show the old version of the website and not the subscription version that you have just paid for.
There are some easy things to try (in this order).
Force refresh the page. (CTRL and F5 for PC) or (COMMAND and R for Mac)
Delete your web browser's cache.
Internet Explorer – Click
Firefox – Click
Opera – Click
Chrome – Click
Safari Mac – Click
Safari iOS – Click
Close down the browser and restart it.
Use an alternate browser.
Restart your computer.
When It's Not You – It's PayPal #1
OK, today (October 2014) we have experienced a new problem. PayPal servers.
You send your money but PayPal take hours to deliver it to the correct account.
This site is linked to PayPal by a process called IPN (Instant Payment Notification).
On receiving your payment, PayPal sends notification to this site which automatically activates your account.
The problem is that PayPal only sends this notification when the payment is received.
So if the payment takes hours to come through, your account won't be active until it does.
So, if you tried all the fixes above and PayPal says you sent the money, just give it a while.
When It's Not You – It's PayPal #2
PayPal have a new rare error to add to the one above. This one appeared February 2017.
People have signed up and paid. The money has left their PayPal account/Bank account but still have no access.
For some reason, PayPal is sometimes holding the payment for reasons unknown.
Check your payment to see if it's "pending".
If it is, you have 2 options. Wait for PayPal to finally send the money (if at all, it can be weeks).
Request a refund and then pay for your subscription again. That seems to work immediately.
When It's Not You – It's PayPal #3
Every now and then, PayPal will send me an email stating there is a problem with a payment.
So PayPal doesn't send the IPN code to evilution and the account isn't activated.
However, the money is paid correctly so there's no reason for the error.
On these occasions, as soon as I get an error email, I'll look into it and manually activate the account.
How Much Is The £15 Subscription In Dollars?
It's £15, so whatever today's conversion rate is from £ to $.
Try using the PayPal currency convertor to see what it'll cost.
You don't. What would I do with Dollars?
When you pay through PayPal it will send me £15 and it will take the equivalent amount from your PayPal
account in Dollars. So, although I receive GBP, your PayPal account will automatically send it in Dollars.
I Have Paid, Where Is The Information For…
Let me stop you right there. I am 1 person, I can't have done absolutely everything.
On this website, most pages are free to view but even the subscription only pages have a pretty good summary
to let you know what that particular page is about. There are no totally hidden pages. Subscribing won't open
up a mystical realm of previously unseen pages. My site is honest about what you will be getting if you subscribe.
It is totally down to you to determine whether or not a subscription to this site is right for you…
…BEFORE YOU HAVE SUBSCRIBED.
The search box at the top of the page works well, please use it to make sure the site covers your "must have"
info before you have paid your £15 yearly subscription. It's not a £15 entrance fee for you to moan about the
lack of particular contents and then demand a refund. Make sure the site is what you want before paying.
Feel free to email me and ask if a particular area has been covered. It might be tucked up in another page or it
may be something I can add immediately, later down the line or something I can talk you through over email.
Can I Have A Discount?
No, I'm not a charity. I don't get a discount on the parts I buy or the time it takes to create pages.
If you want a free 1 year subscription, you have to earn it by sending in some good information.
But The Exchange Rate For My Currency Is Bad
Sorry to hear that. It's not like the British Pound is doing great due to panicking about Brexit.
As per the T&C's that you agreed to, there are no refunds.
I can see exactly what pages you looked at and when you looked at them.
So, saying that you didn't use the site or didn't look at subscription only information, can be checked.
Again, please be aware. I am only 1 person, I buy the cars I work on and I live in the UK.
There are some things on some car variants that differ to the UK car.
There is no way that I can know about specific details regarding, for example, US and Canadian emissions systems.
No and I'll tell you why. People in general are idiots but don't realise it. (look up the Dunning-Kruger effect).
People spend hours on FaceBook forums (instead of working) answering questions that they have no clue about
and have no qualification to answer. They read some nonsense bullshit months ago, half remembered it and then
half balls up their reply to the question. Meaning that although their response is wrong (and often dangerously so),
the person asking the question is even less informed so they believe every answer that is shat out.
I simply don't have time to patrol and correct all of that nonsense.
If you have a question, ask me and I'll do my best to give you an answer or point you in a sensible direction.
If you ask a question, the shorter it is, the quicker it usually gets replied to. I have autism, I don't have the concentration span for long rambling emails so I usually skip over them with the intention of coming back to them. However, I quite often forget and if I haven't replied in a week from the next time I see it, I'll assume you have sorted the issue by then and just delete the email.
It's nothing against you, it's just I have on average 50 emails a day to reply to. Plus I have a (sort of) life and still need to spend time in the workshop actually concocting the pages of information for the website.
Would It Be Easier If You Phone Me Or I Phone You?
I would love to have a premium rate phone line but there are issues.
I'm usually busy, I work nights, I have autism, suffer from telephone apprehension and social anxiety.
For me, words are hard. Luckily, I'm very good at writing as I can think about what I want to say and choose my words appropriately. The vocabulary in my brain is far better than the vocabulary in my mouth in real time.
Affiliate Links
Where I remember and I deem it suitable, I will link to items on eBay or Amazon.
These will be things I recommend specifically and have personally used.
If you click on these affiliate links and purchase the item(s), I get a very small amount of money for the sale.
This comes from Amazon or eBay, not from you. So, just to cover their T&C's, I'd like to state the following.
Kane (as evilution) is a participant in the Amazon EU Associates Program, an affiliate advertising program designed
to provide a means for sites to earn advertising fees by advertising and linking to Amazon Global Websites.
Are There Any Dodgy Terms And Conditions?
No. In a nut shell, the T&C's for site use are as follows.
Don't share your login details (we monitor IPs and ban sharers).
Don't repost pictures, text or screenshots of the site (just link directly to the page).
I'm not liable for anything you do wrong or the info on my site.
If you send me any photos or info, I can use it for whatever I want.
No refunds.
If you take a screenshot and post it online, 1 of 2 things will happen.
If you posted a screenshot of a non subscription part of a page, you will be asked to remove the post.
If you repeatedly post screenshots of non subscription parts of pages, your account will be deleted.
If you post any part of the site that is for paid subscribers only, your account will be deleted.

When you created your account, you clicked to say that you read and agree with the terms and conditions.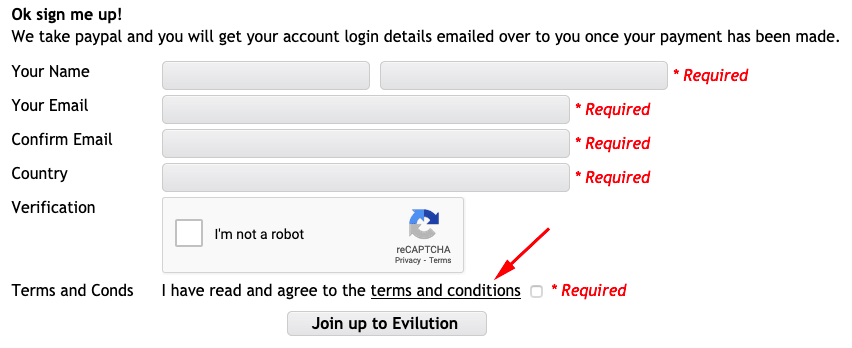 The terms and conditions state…

So, just don't post screenshots. You paid to view the site so don't share as other's have not paid to see that info.
As you broke the T&C's, you will not receive any refund.
Using The Search Box

I sometimes get an email stating that the search button is missing on their browser.
There is no search button. Just type the search into the search box and hit Return/Enter on your keyboard.
To make your search more successful, just use the main defining words.
If you want to know how to change the suspension on the front of your fortwo 450, search 450 front suspension.
Each page has a list of tag words that I have manually added.
Include Desc
If you are logged in, next to the search bar is a tick box labeled Include Disc.
If this is ticked, the search won't just look at the tag words for each page.
It will look at every word on every page.
Using this option will probably come up with a lot more search results.
it can be handy to locate pages referencing something specific.