Mod Description
Mod Details
Premium
No
Difficulty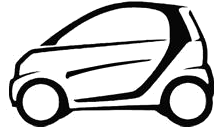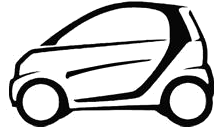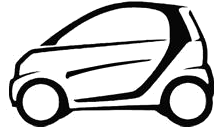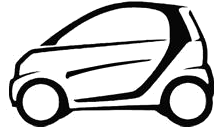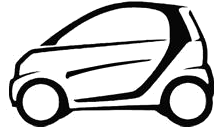 Mod ID
131
Credit
Blackdog/evil
For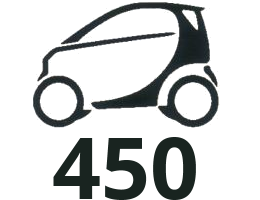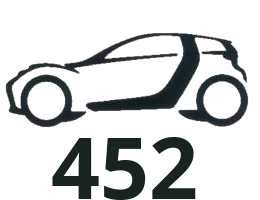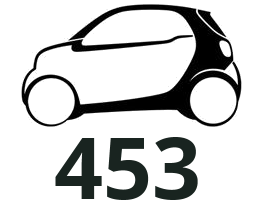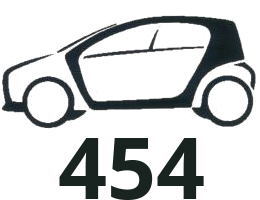 Link
https://www.evilution.co.uk/mod/wheel-alignment-settings.htm
Copy to Clipboard
What Is Wheel Alignment (AKA Tracking)?
Alignment is the angle, tilt and direction that the wheels and tyres face on the car.
They are rarely dead vertical and facing dead straight as adjusting these figures can
change the way the car behaves and handles. Negative camber can increase cornering.
Who Can Check And Adjust These Settings?
Although most people would think of taking their car to smart I seriously doubt that any
smart dealers have the equipment or the knowledge to adjust the wheel alignment.Any company that deals with tracking will do a top job and many tyre fitting places
offer reasonable services. Look for laser tracking if available as that is very accurate.
Professional companies that deal with tracking will already know the correct figures for your car.
What Settings Can Be Altered On The Smart?
Not very much.
Toe In – Toe Out
…can be adjusted on the front wheels by adjusting the steering rack arms.
Rear Camber
…can be adjusted with wedges and spacers.
If anything that can't be adjusted is out of tolerance you may have chassis or suspension damage or worn bushes.
How Do I know That The Settings Are Off?
If the handling changes, if the steering pulls in a straight line or you have
unusual or uneven tyre wear it is worth having the settings checked.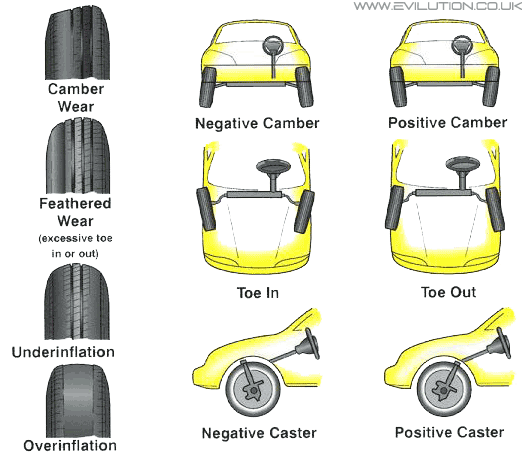 Picture adapted from original found on www.v6performance.net
Alignment Settings
Fortwo 450
Front
Front Axle Transverse Leaf Spring up to 14/11/1999
| | |
| --- | --- |
| Camber | 0°15′ (± 0°30′), diff. L/R max 0°30′ |
| Caster | 7°00′ (± 1°00′) |
| Toe per wheel | 0°12′ (± 0°5′) |
| Steering axis inclination | 14°35′ (± 0°20′) |
| Toe-out on turns | -2°06′ (± 0°20′) |
| Wheel Offset | 0°0′ (± 0°20′) |
Front Axle Transverse Leaf Spring 15/11/1999 to 08/01/2001
| | |
| --- | --- |
| Camber | 0°30′ (± 0°30′), diff. L/R max 0°30′ |
| Caster | 7°00′ (± 1°00′) |
| Toe per wheel | 0°11′ (± 0°4′) |
| Steering axis inclination | 14°35′ (± 0°20′) |
| Toe-out on turns | -2°06′ (± 0°20′) |
| Wheel Offset | 0°0′ (± 0°20′) |
Front Axle MacPherson light 08/01/2001 to 02/01/2003
| | |
| --- | --- |
| Camber | 0°9′ (± 0°30′), diff. L/R max 0°30′ |
| Caster | 7°00′ (± 1°00′) |
| Toe per wheel | 0°14′ (± 0°5′) |
| Steering axis inclination | 14°35′ (± 0°20′) |
| Toe-out on turns | -2°06′ (± 0°20′) |
| Wheel Offset | 0°0′ (± 0°20′) |
Front Axle MacPherson light 03/01/2003 Onwards
| | |
| --- | --- |
| Camber | 0°18′ (± 0°30′), diff. L/R max 0°30′ |
| Caster | 7°00′ (± 1°00′) |
| Toe per wheel | 0°13′ (± 0°5′) |
| Steering axis inclination | 14°35′ (± 0°20′) |
| Toe-out on turns | -2°06′ (± 0°20′) |
| Wheel Offset | 0°0′ (± 0°20′) |
Fortwo 450
Rear
Rear Axle up to 14/11/1999
| | |
| --- | --- |
| Wheel Offset | 0°0′ (± 0°20′) |
| Total Toe | 0°20′ (± 0°10′) |
| Camber | -2° (± 0°30′) |
| Max Difference L/R | 0°20′ |
| Driveline Angle | 0°0′ (± 0°30′) |
Rear Axle as of 15/11/1999 to 02/01/2003
| | |
| --- | --- |
| Wheel Offset | 0°0′ (± 0°20′) |
| Total Toe | 0°10′ (± 0°10′) |
| Camber | -2° (± 0°30′) |
| Max Difference L/R | 0°20′ |
| Driveline Angle | 0°0′ (± 0°30′) |
Rear Axle from 03/01/2003 Onwards
| | |
| --- | --- |
| Wheel Offset | 0°0′ (± 0°20′) |
| Total Toe | 0°10′ (± 0°12′) |
| Camber | -2° (± 0°30′) |
| Max Difference L/R | 0°20′ |
| Driveline Angle | 0°0′ (± 0°30′) |
---
Fortwo 451
Front
| | |
| --- | --- |
| Camber | 0° 18′ (± 0° 42′) diff. L/R max 0°30′ |
| Caster | 7° 50′ (± 0° 30′) |
| Toe Out | -1° 36′ (± 0° 30′) |
| Steering axis inclination | 16° 00′ (±0° 30′) |
| Total Toe | 0° 36′ (±0° 10′) |
Fortwo 451
Rear
| | |
| --- | --- |
| Total Toe | 0° 00′ (±0° 18′) |
| Driveline Angle | 0° 0′ (± 30′) |
---
Roadster 452
Front
Except Brabus
| | |
| --- | --- |
| Camber | -0°14′ (± 0°30)', diff. L/R max 0°30′ |
| Caster | 4°00′ (± 0°30′) |
| Toe per wheel | 0°08′ (± 0°5′) |
| Steering axis inclination | 14°12′ (± 0°20′) |
| Toe-out on turns | -2°06′ (± 0°20′) |
Roadster 452
Rear
Except Brabus
| | |
| --- | --- |
| Wheel Offset | 0°0′ (± 0°20′) |
| Total Toe | 0°06′ (± 0°12′) |
| Camber | -2° (± 0°30′) |
| Max Difference L/R | 0°20′ |
| Driveline Angle | 0°0′ (± 0°30′) |
Roadster 452 Brabus
Front
| | |
| --- | --- |
| Camber | -0°44′ (± 0°30′), diff. L/R max 0°30′ |
| Caster | 3°30′ (± 0°30′) |
| Toe per wheel | 0°10′ (± 0°5′) |
| Steering axis inclination | 14°12′ (± 0°20′) |
| Toe-out on turns | -2°06′ (± 0°20′) |
| Wheel Offset | |
Roadster Brabus
Rear
| | |
| --- | --- |
| Wheel Offset | 0°0′ (± 0°20′) |
| Total Toe | 0°30′ (± 0°12′) |
| Camber | -2° (± 0°30′) |
| Max Difference L/R | 0°20′ |
| Driveline Angle | 0°0′ (± 0°30′) |
---
Fortwo 453
Front
| | |
| --- | --- |
| Total Toe | -9′ (± 15′) |
| Camber | -18′ (± 60′) |
| Caster | 7° 40′ (±1°) |
| Driveline Angle | 0′ (± 45′) |
Fortwo 453
Rear
| | |
| --- | --- |
| Total Toe | 15′ (±25′) |
| Camber | -72′ (±30′) |
Forfour 453
Front
| | |
| --- | --- |
| Total Toe | -9′ (± 15′) |
| Camber | -18′ (± 60′) |
| Caster | 7° 40′ (±1°) |
| Driveline Angle | 0′ (± 45′) |
Forfour 453
Rear
| | |
| --- | --- |
| Total Toe | 10′ (±25′) |
| Camber | -72′ (±30′) |
---
Forfour 454
Front
Except Brabus
| | |
| --- | --- |
| Camber | 0°35′ (± 0°30′), diff. L/R max 0°30′ |
| Caster | 2°50′ (± 0°30′) |
| Toe per wheel | 0°0′ (± 0°6′) |
| Steering axis inclination | 13°30′ (± 0°30′) |
| Toe-out on turns | -1°08′ (± 0°30′) |
Forfour 454
Rear
Except Brabus
| | |
| --- | --- |
| Wheel Offset | 0°0′ (± 0°20′) |
| Total Toe | 0°21′ (± 0°21′) |
| Camber | -1° (± 0°45′) |
| Max Difference L/R | 0°20′ |
| Driveline Angle | 0°0′ (± 0°30′) |
Forfour 454 Brabus
Front
| | |
| --- | --- |
| Camber | 0°46′ (± 0°30′), diff. L/R max 0°30′ |
| Caster | 2°50′ (± 0°30′) |
| Toe per wheel | 0°00′ (± 0°6′) |
| Steering axis inclination | 13°30′ (± 0°30′) |
| Toe-out on turns | -1°08′ (± 0°30′) |
| Wheel Offset | |
Forfour 454 Brabus
Rear
| | |
| --- | --- |
| Wheel Offset | 0°0′ (± 0°20′) |
| Total Toe | 0°21′ (± 0°21′) |
| Camber | -1° (± 0°45′) |
| Max Difference L/R | 0°20′ |
| Driveline Angle | 0°0′ (± 0°30′) |