Mod Description
Another way to better the sound in the smart fortwo.
Mod Details
Premium
No
Difficulty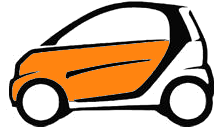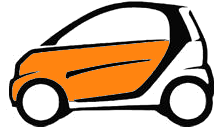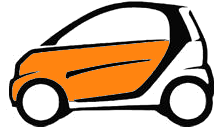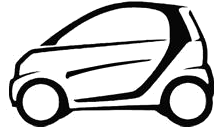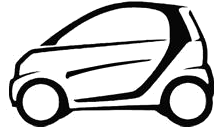 Mod ID
243
Credit
Chris Petherick
Cost
£ï¿½50+
For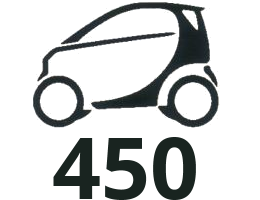 Link
https://www.evilution.co.uk/mod/450-door-speakers.htm
Copy to Clipboard
Many thanks to Chris Petherick for sending me this information.
Firstly you need to remove the interior door card. Remove the pocket and the handle. Grab the door card at the lowest front edge and pull towards you until all the clips let go, you can then slide the card towards the front of the car and downwards to remove it.
Fitting The Speakers
Using the supplied template, mark with a soft pencil where the cut-out would need to go in the door. Check that the window opening won't cause a problem. There's a plastic bracket towards the bottom of the window glass which needs to be avoided and also the window motor takes up a fair amount of space. The speakers used here are 80mm deep.
Cut the hole by first drilling a few 5mm holes then joining them up using a short length of hacksaw blade in a pad handle. You could use a jigsaw or a Dremel but be careful of stray wires inside the door.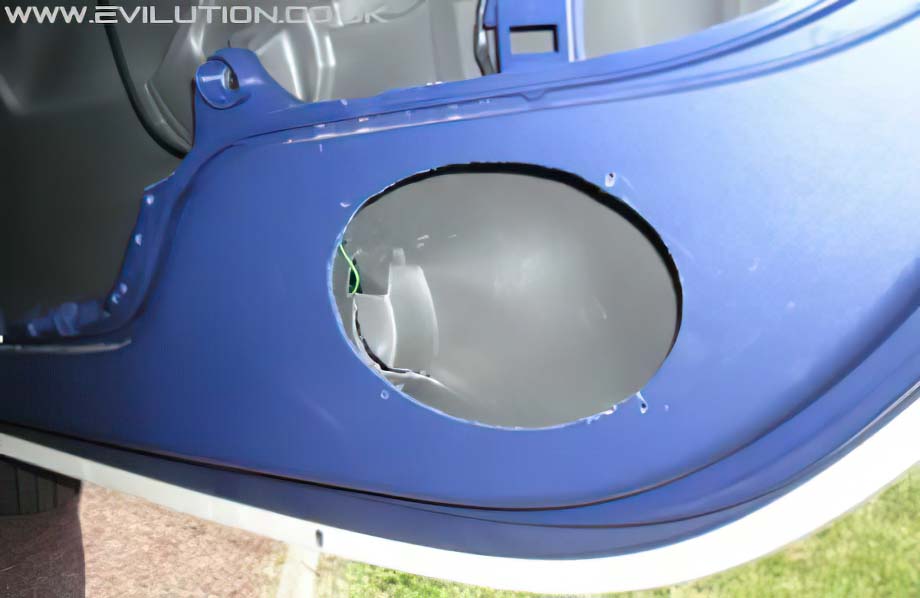 Check the depth of the speakers in the door don't affect its normal operation. Create spacers from MDF if you need to bring the speakers out.
Attach the wires to the speakers and route them along the other wires in the door. With the door open you will see a clipped cable guide in the door shut.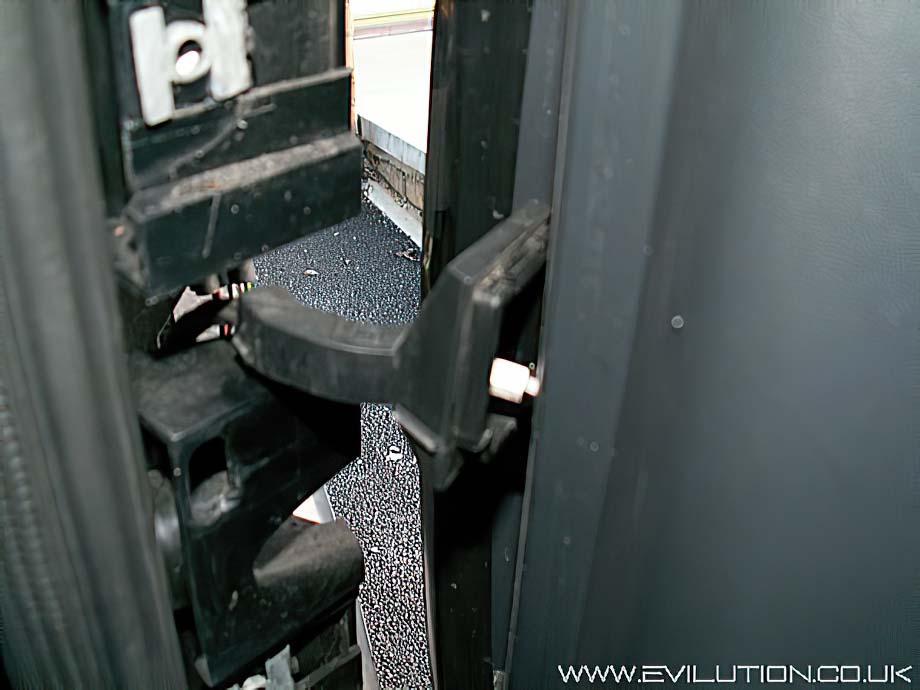 Pull it from the door and open it up. Run the new wires through it and clip it back in place.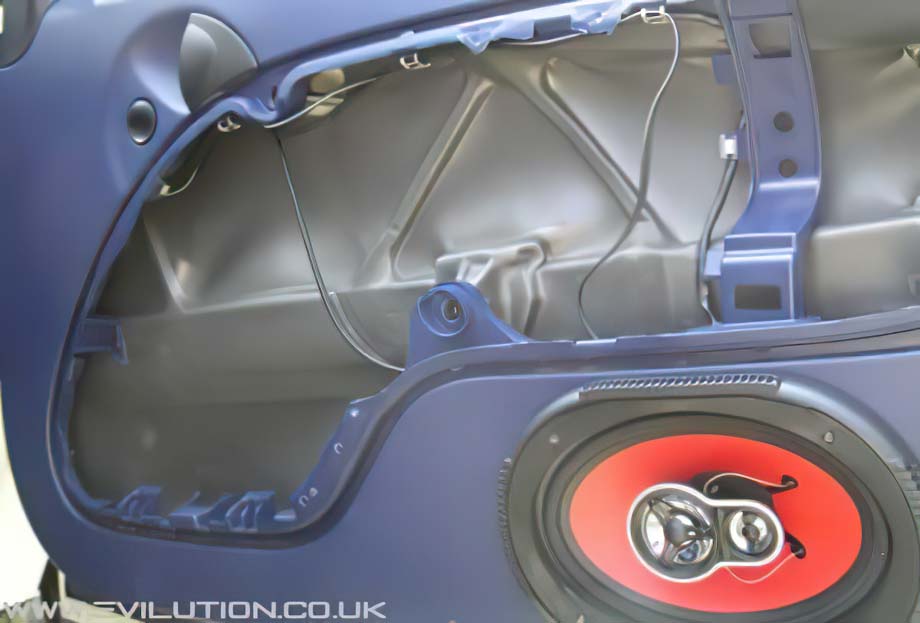 Replace the door card and replace the door pocket and handle.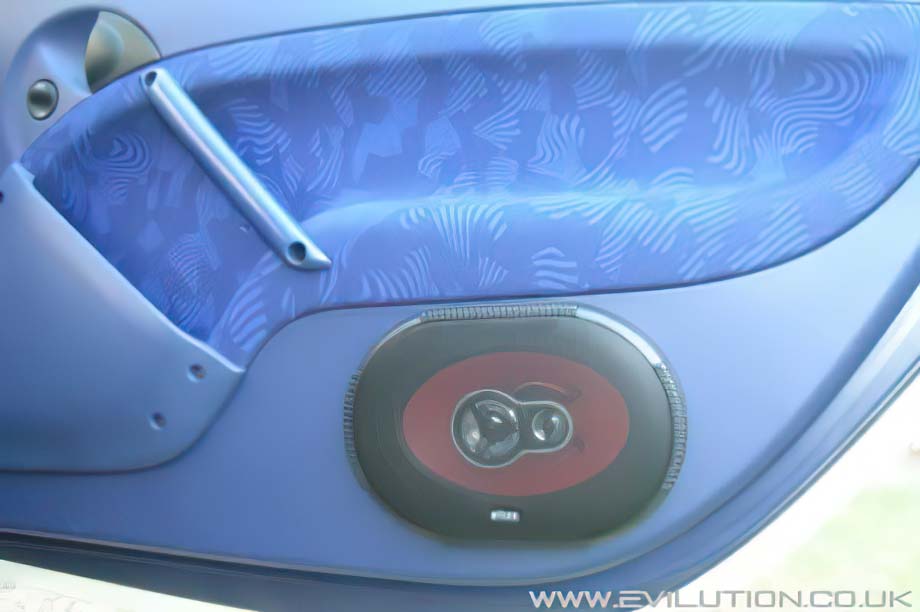 Wiring The Speakers
This is really up to you, Chris pulled his door seal out and ran the wire behind it. I wouldn't recommend that for a second although it is a quick fix.
The easiest way into the car is through the battery box, this can be accessed by removing the undertray bolts and pulling the lower section of the front panel forwards. This allows the under tray to pass the front panel.
You can now reach the battery tray. The tray has 4 rubber grommets that can be pierced and the wire pushed through.
If you have the original stereo you will have to join onto the original speaker wires, if however you have an aftermarket stereo, you will probably have rear speaker channels. Attaching to these is very easy and the sound will be much improved.
Recommendations
I have never been a fan of oval speakers, like WD40, they do a lot of things in an average way. Personally I prefer speakers to sound good and not just be loud. I would personally recommend 6 inch mid range speakers with a tweeter in or near it.