Mod Details
Premium
No
Difficulty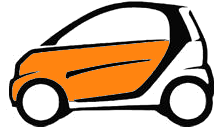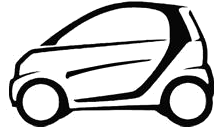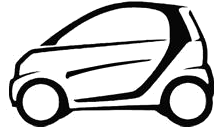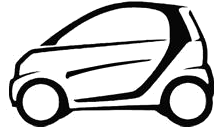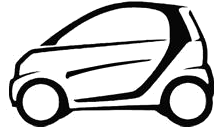 Mod ID
1779
Credit
evilution
For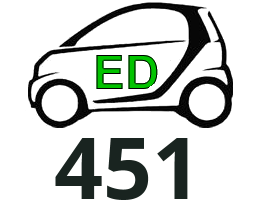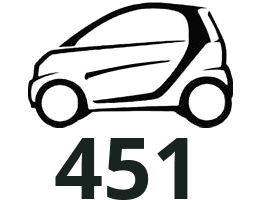 Link
https://www.evilution.co.uk/mod/451-antifreeze-specifications.htm
Copy to Clipboard
Recommended Anti-Freeze
The easiest thing to do is get on eBay (or similar) and search for either MB325.0 or MB326.0 instead of going to a motorfactors and seeing if any of their coolant matches those specs.
There are multipurpose coolants that you can buy that are suitable for aluminium engines. They are perfectly fine if you don't mind using untested fluids.
Antifreeze Or Coolant?
Different countries call it different things. You can buy the antifreeze separately and you mix it yourself to whatever ratio you like depending on the freezing point you want to achieve. You can also buy premixed antifreeze that you pour straight in. Normally you'd mix the concentrate with 50% antifreeze and 50% water.
Smart's antifreeze is nitrate, amine and phosphate.
Why Add Water?
There's a common misconception that the antifreeze increases the boiling point. This actually isn't true. All it does is reduce the freezing temperature and introduce anti-corrosion additives.
Antifreeze actually lowers the boiling point so adding water in beneficial. Having 100% water actually has a higher boiling point than an antifreeze mix.
Concentrate (MB325.0)
| | |
| --- | --- |
| Product Name | Country |
| | |
| Addinol Antifreeze Super | Germany |
| Agip Langzeit-Frostschutz | Germany |
| Aral Antifreeze Extra | Germany |
| Avia Antifreeze APN | Germany |
| Fuchs Fricofin Antifreeze | Germany |
| Genantin Super | Germany |
| Glysantin Anti Korrosion | Germany |
| Glysantin G48 | Germany |
| Glysantin Mit Protect Plus | Germany |
| Hightec Antifreeze AN | Germany |
| MB 325.0 000 989 08 25 | Germany |
| MB 325.0 000 989 21 25 | Germany |
| Procar Kuhlerschutz Extra | Germany |
| BP Isocool | England |
| Castrol Antifreeze NF | England |
| Glycoshell | England |
| Glycoshell N | England |
| Agip Antifreeze Extra D | Italy |
| Agip Antifreeze Plus | Italy |
| Glacelf MDX | France |
| Powercooling Concentrate Antifreeze | France |
| Total Antifreeze and Summer Coolant | France |
| York 716 | France |
| Pentofrost-NF | USA |
| EuroPeak Coolant Antifreeze | USA |
| Mobil GS 333 Extra | USA |
| Valvoline Antifreeze Extra | USA |
| Zerex G05 | USA |
| Zerex G48 | USA |
| Engen Antifreeze and Summer Coolant | South Africa |
| Engman's – Super Antifreeze Coolant | South Africa |
| Sasol Freezol | South Africa |
| Shell Tri Guard | South Africa |
| Krafft Refrigerant ACU 2300 | Spain |
| Anticongelante Diator Premium | Mexico |
| Antifreeze RL-Plus | Mexico |
| Caltex CX Antifreeze Coolant | Belgium |
| Aseol Antifreeze | Switzerland |
| ESA Frostschutz G05 | Switzerland |
| ESA Antifreeze G48 | Switzerland |
| Motorex Antifreeze G05 | Switzerland |
| Motorex Antifreeze Protect G48 | Switzerland |
| Panolin Anti-Frost MT-325 | Switzerland |
| Behran Zagros | Iran |
| Dragon Power Coolant A | Korea |
| Eurol Afrostin | Austria |
| OMV Kuhlerfrostschutz | Austria |
| EVOX Extra G48 Antifreeze Concentrate | Hungary |
| Fridex G48 | Czech Republic |
| INA Antifriz Al Super | Croatia |
| Permant 100 | Bosnia |
| PO Ozel Antifriz | Turkey |
| ADECO FRIZANTIN G48® | SERBIA |
| AG48 Liquido Refrigerante | BRAZIL |
| ALLIANCE PRIMECOOL C-MF | AUSTRALIA |
| Alpine C48 | GERMANY |
| Antifreeze Long Life NF-300 | MEXICO |
| Antifreeze RL-Plus | MEXICO |
| ANTIFRIZ PLUS | SLOVENIA |
| AVIATICON Finkofreeze F48 | GERMANY |
| CAR1 Premium-Longlife Kühlerschutz C48 | GERMANY |
| Castrol Radicool NF | UNITED KINGDOM |
| CEPSA XTAR SUPER COOLANT HYBRID NF | SPAIN |
| CLASSIC KOLDA UE G48 | GERMANY |
| Comma Xstream G48 | UNITED KINGDOM |
| COOLANT G48 CONCENTRATE | SWITZERLAND |
| Fuchs MAINTAIN FRICOFIN | GERMANY |
| GLACELF MDX | FRANCE |
| Glixol Extra Plus Koncentrat | POLAND |
| Glysantin® G48® | GERMANY |
| LUBEX ANTIFREEZE TSN | TURKEY |
| LUKOIL COOLANT PLUS | AUSTRIA |
| Marchem G48 Coolant Concentrate | AUSTRALIA |
| MAXCool Hybrid | RUSSIA |
| Mobil Antifreeze Extra | USA |
| Mobil GS 333 Plus | USA |
| Neste Pro+ Coolant B | FINLAND |
| Pakelo Blue Coolant Hybrid | ITALY |
| TECTROL COOLPROTECT | GERMANY |
| TIRRENO ORGANIC COOL G 4893M | BRAZIL |
| Valvoline OEM Advanced 48 | USA |
| Zerex G 48 | USA |
Premixed (MB326.0)
| | |
| --- | --- |
|  Product Name |  Country |
| | |
|  BASF Coolant G05-23/50 |  Germany |
|  Total Coolelf MDX-37 |  France |
|  Smart A 000 989 08 25 |  UK |
| AD Original AD48 50% | SPAIN |
| AVIATICON Finkofreeze F48 RM 50:50 | GERMANY |
| Castrol Radicool NF Premix | UNITED KINGDOM |
| CLASSIC KOLDA UE G48 FG (1:1) | GERMANY |
| Comma Xstream G48 Ready Mixed | UNITED KINGDOM |
| COOLELF MDX -26 | FRANCE |
| COOLELF MDX -37 | FRANCE |
| Fuchs MAINTAIN FRICOFIN 50 | GERMANY |
| Fuchs MAINTAIN FRICOFIN PREMIX | GERMANY |
| Glixol Extra Plus | POLAND |
| Glysantin® Ready Mix G48® | GERMANY |
| Marchem G48 Coolant Premix | AUSTRALIA |
| Mobil Coolant Extra Ready Mixed -36°C | UNITED KINGDOM |
| MOTOREX COOLANT G48 ready to use | SWITZERLAND |
| POWER COOLING -37 | FRANCE |
| Valvoline OEM Advanced 48 premix | USA |
| Valvoline Zerex G48 premix | USA |