Mod Details
Premium
No
Difficulty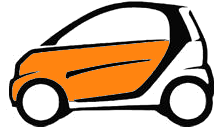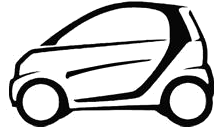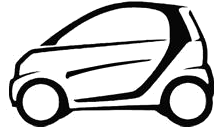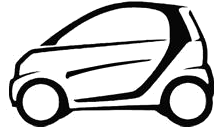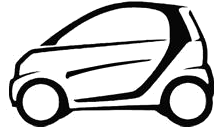 Mod ID
1268
Credit
evilution
For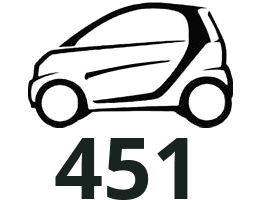 Link
https://www.evilution.co.uk/mod/451-rear-wiper-removal.htm
Copy to Clipboard
Flip open the cover to reveal…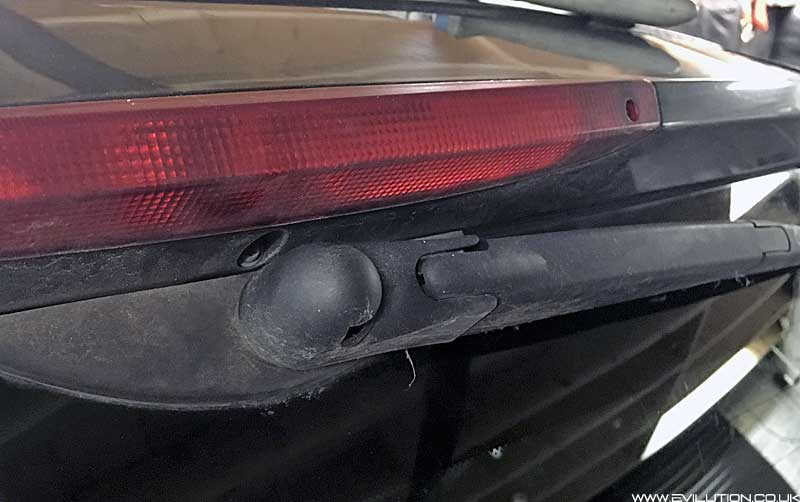 …the squirter head and the 13mm nut.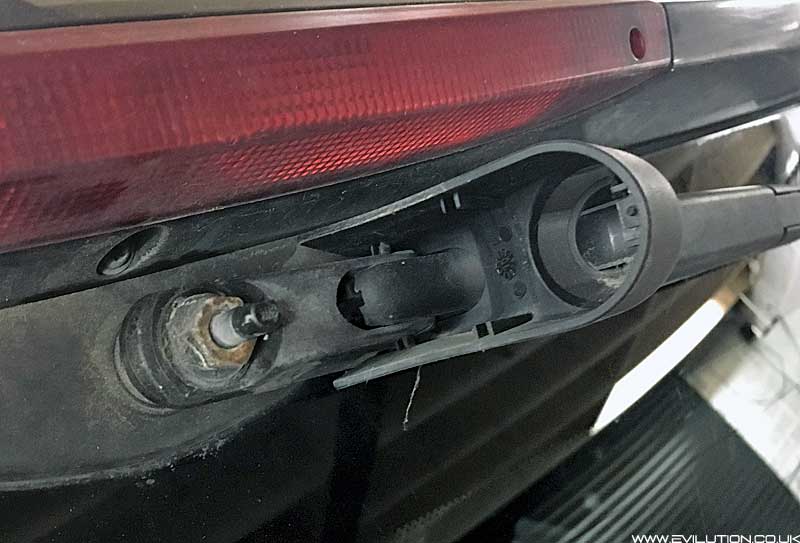 With a pair of pliers, carefully grip the tip, give it a wiggle and a pull…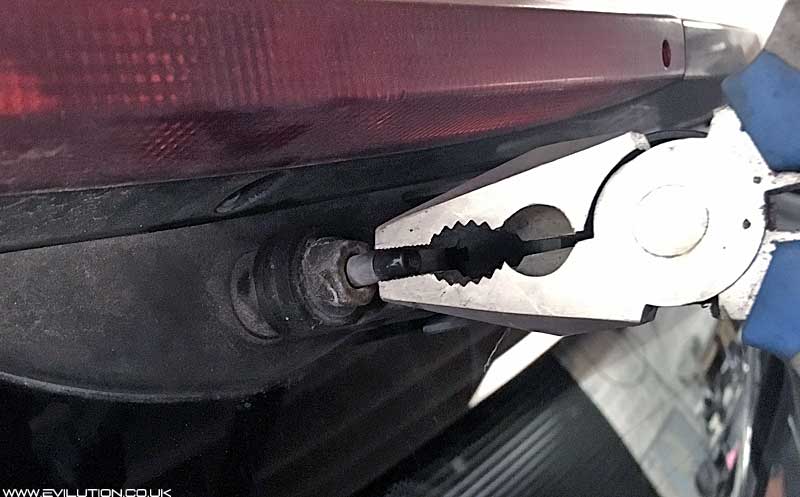 …and the squirter tip will come out.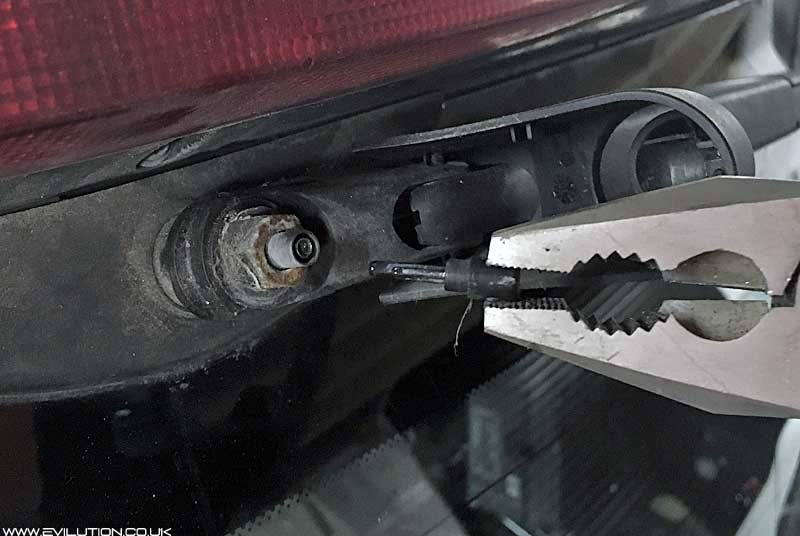 Use a 13mm socket and remove the nut.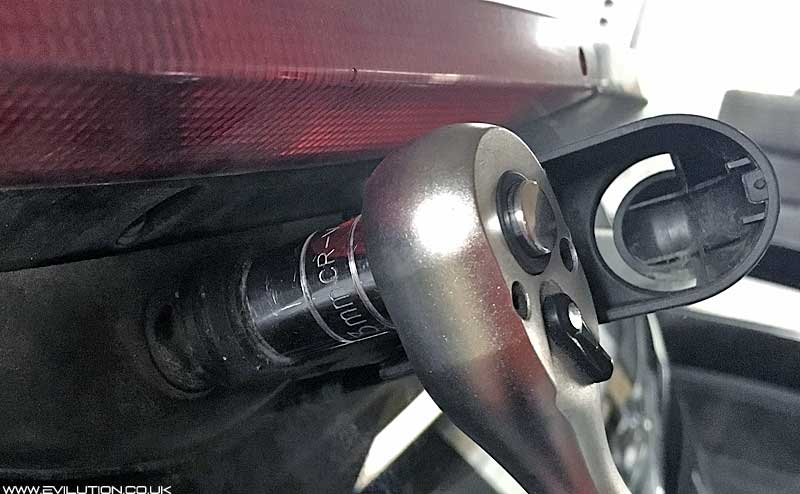 Now you'll need a wiper puller of some time. This is the fairly standard type. You slide it on so the fork goes in underneath the wiper, line the bolt up over the top of the wiper spindle and tighten the nut down.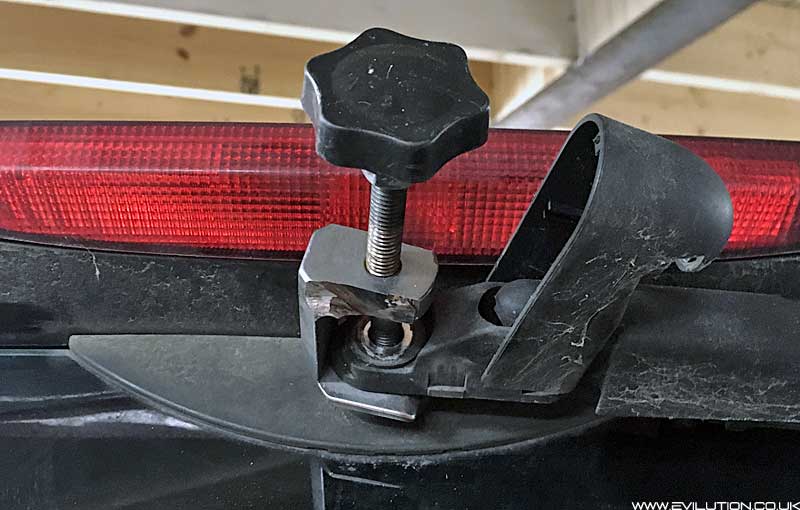 Of there is a slightly better, more expensive and more complicated type of puller. As you screw the cone up and down, it opens and closes the jaws. Clamp it around the wiper, tighten the cone and then wind the lever down.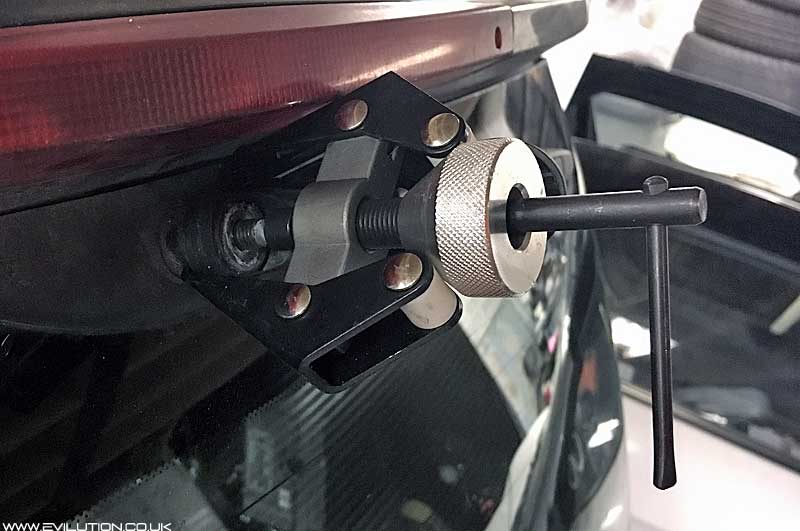 Eventually you'll hear a pop, hopefully it's not the rear window breaking. The wiper should now be free.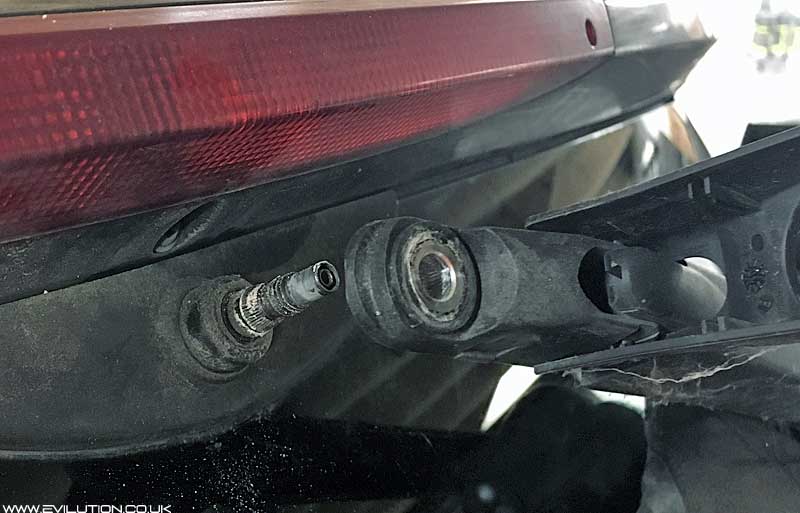 If you place a bit of copper grease on the spindle, it's less likely to corrode on so much next time.