Mod Details
Premium
Yes
Difficulty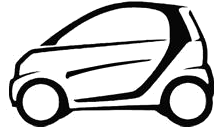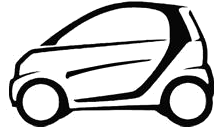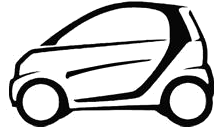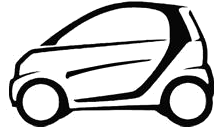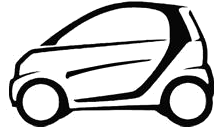 Mod ID
1169
Credit
evilution/Rob I
For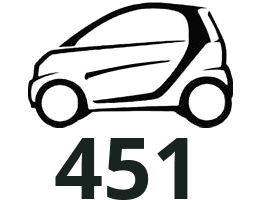 Link
https://www.evilution.co.uk/mod/451-retrofit-power-steering.htm
Copy to Clipboard
This guide is for a right hand drive UK car. LHD cars will probably be the mirror opposite.
For future reference, PAS = Power Assisted Steering.
This guide now has 2 options on removing the rack.
You Will Need
A power steering controller. Part numbers below.
A power steering rack. Left and right hand drive PAS racks are different.
A trip to smart to activate the coding.
If you have Vediamo, you can code it yourself.
Fitting The Power Steering Controller
This is the power steering controller for the fortwo 451. Smart part number:
A451 545 09 32 (version 1)
A451 545 62 32 (version 2)
A451 900 32 00 (version 3)
All 3 versions will work.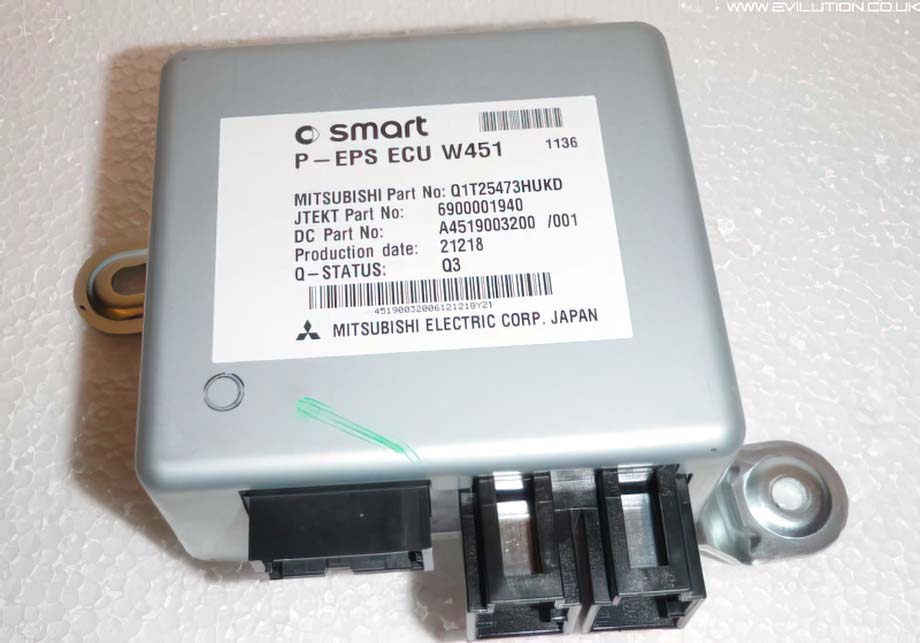 It has 3 separate connectors. Data, power in and power out to the power steering motor.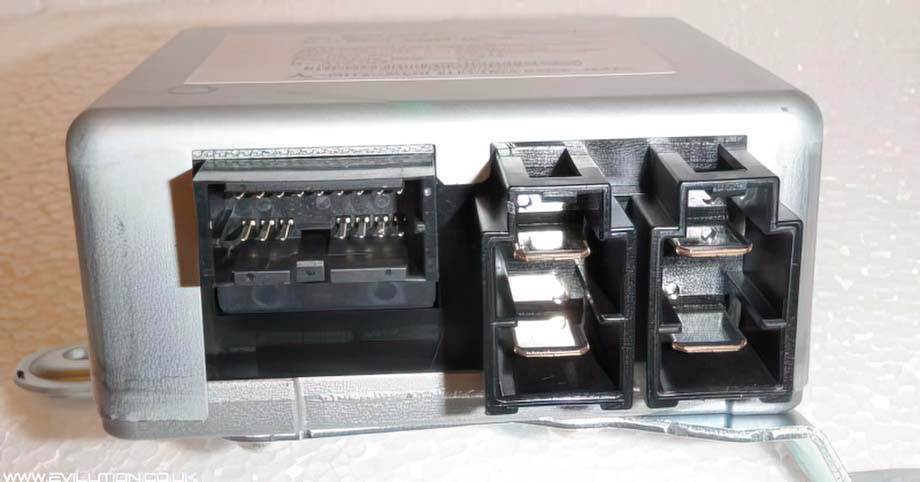 If you remove the side part of the dash on the same side as the SAM unit (fuse box), you should see the connectors there already. I have yet to find a 451 that doesn't already have the wiring in place already.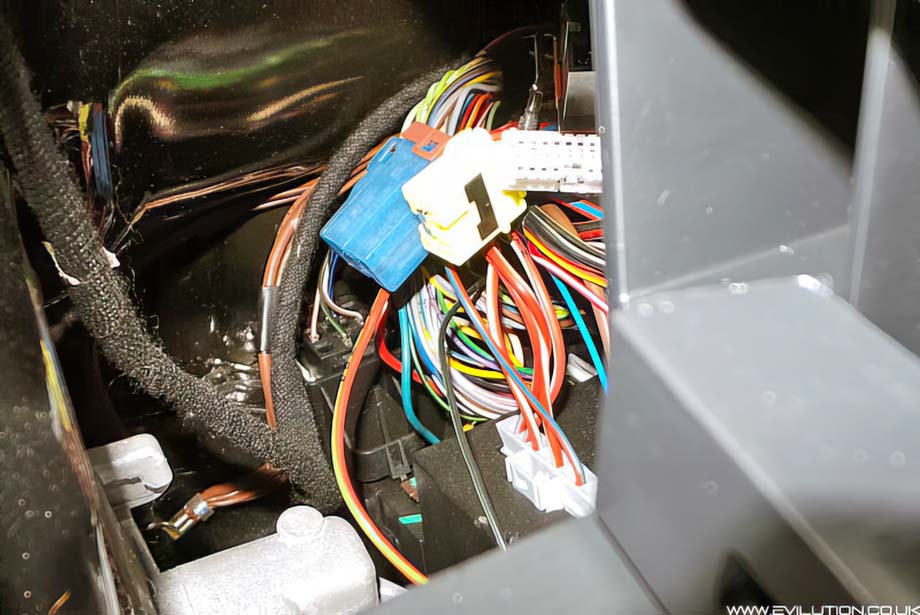 You are looking for a large multi-pin white connector. A black 2 pin connector and a blue 2 pin connector. Also you are looking for the ring connector (earth). Ignore the multi-pin yellow connector.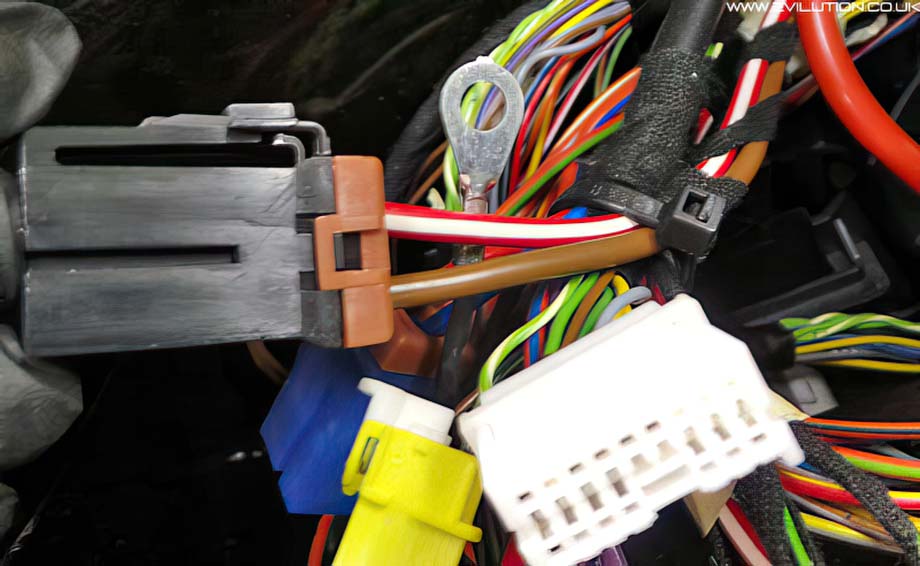 The PAS controller bolts to the front bulkheadin the position shown below (RHD).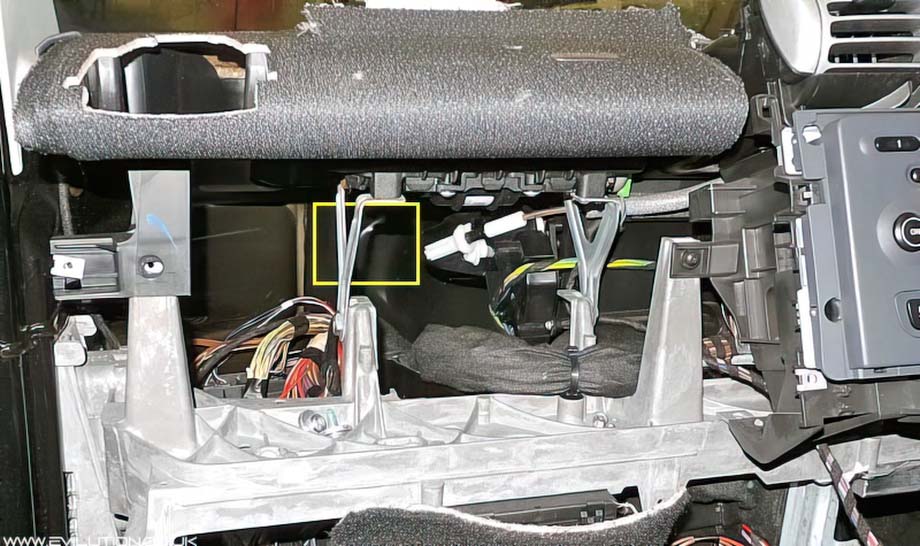 Take a close look at the bulkhead and you'll see 2 threaded stud that the controller can mount to.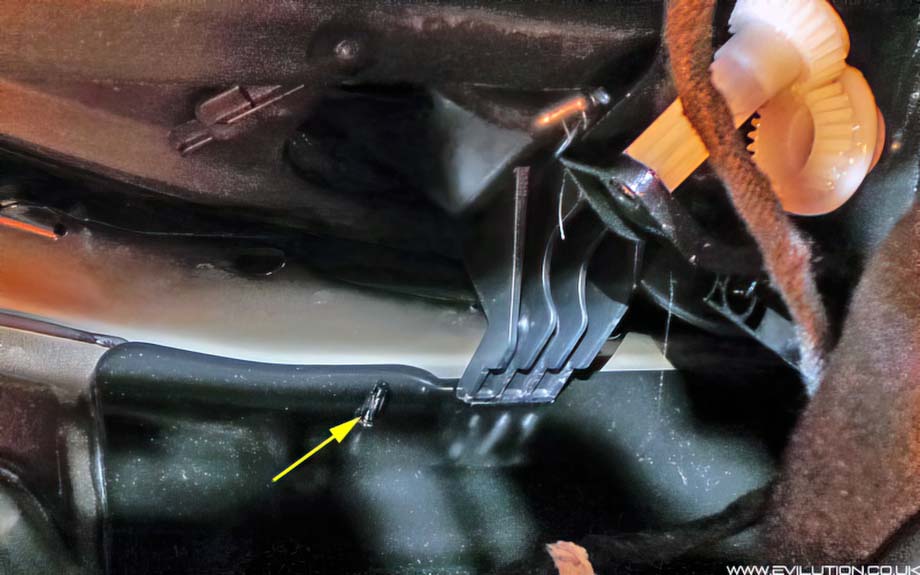 Before mounting the controller, slide the ring terminal over the top stud.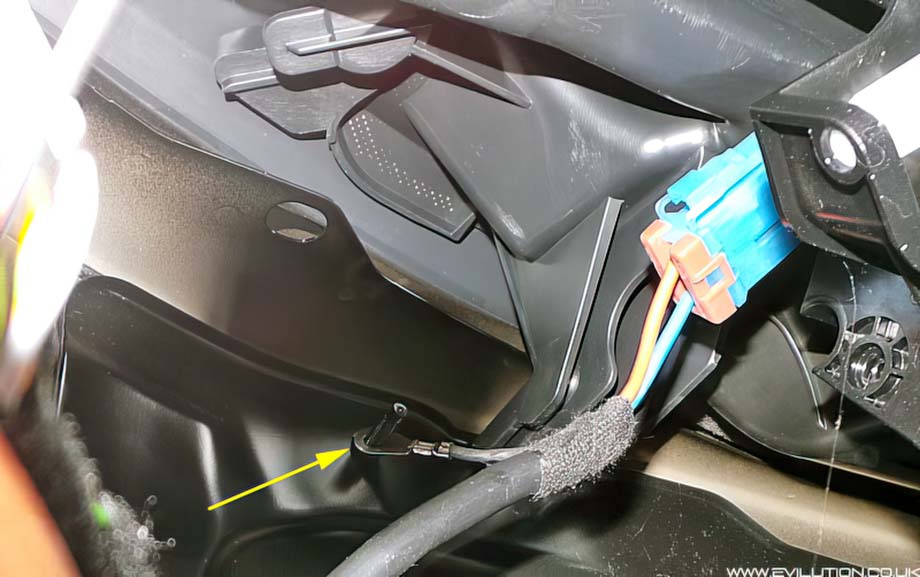 Then slide the controller over both studs making sure that the ring terminal is secure on the stud.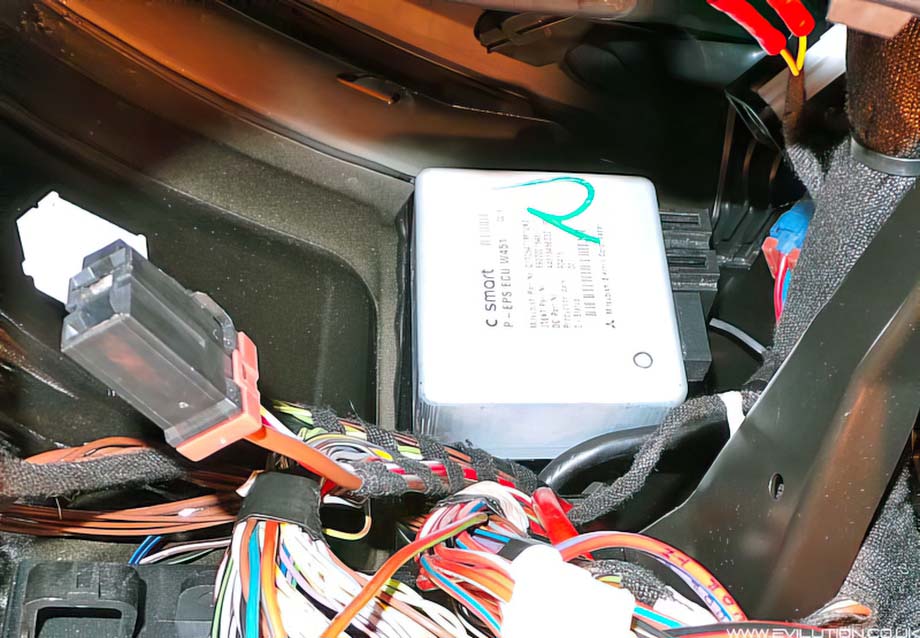 You will need 2x M6 locking nuts and 2x M6 washers.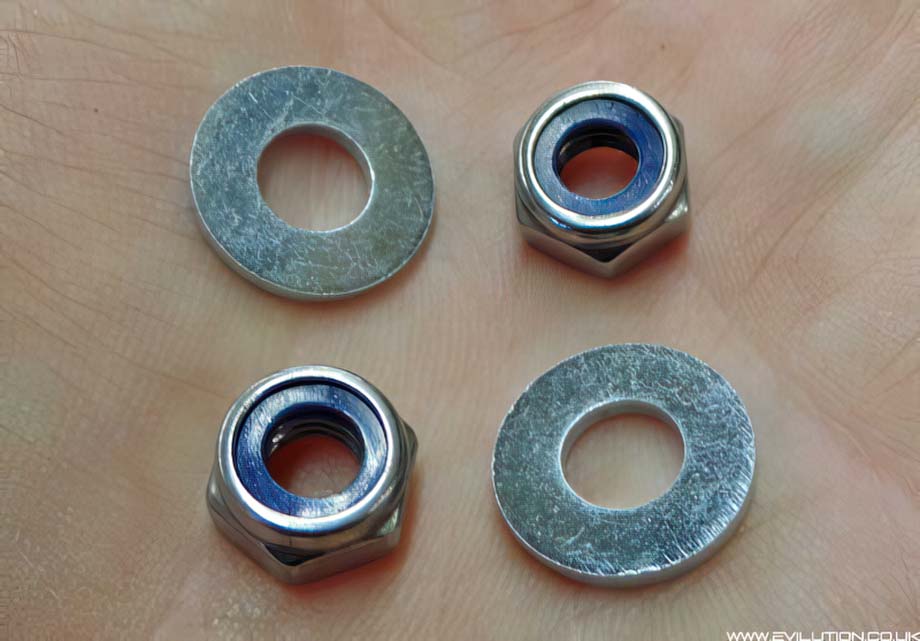 Place the washers and the nuts onto the stud and tighten the controller into place. Plug in the 3 connectors.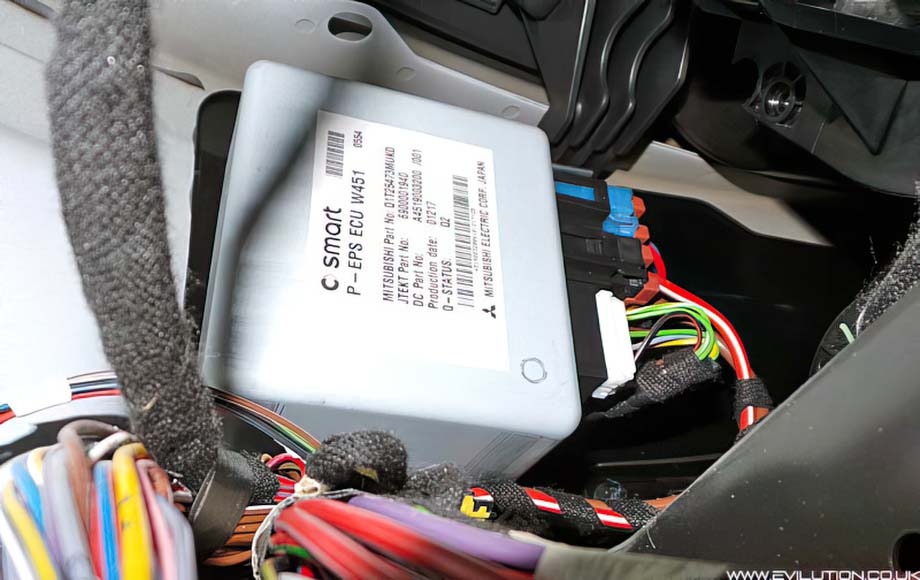 Fitting The Power Steering Rack
Brace the steering wheel so it can't turn.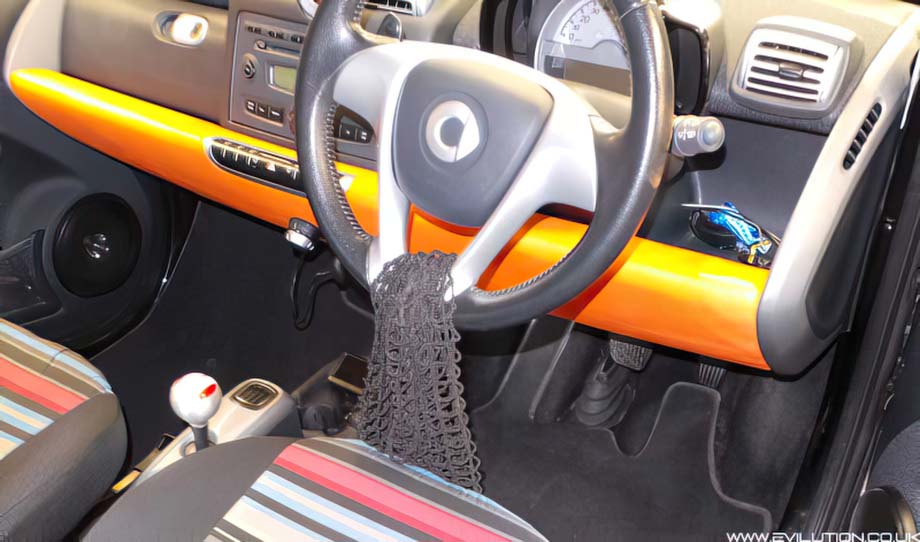 Jack the car up at the front, remove the wheels and disconnect the steering rack arms.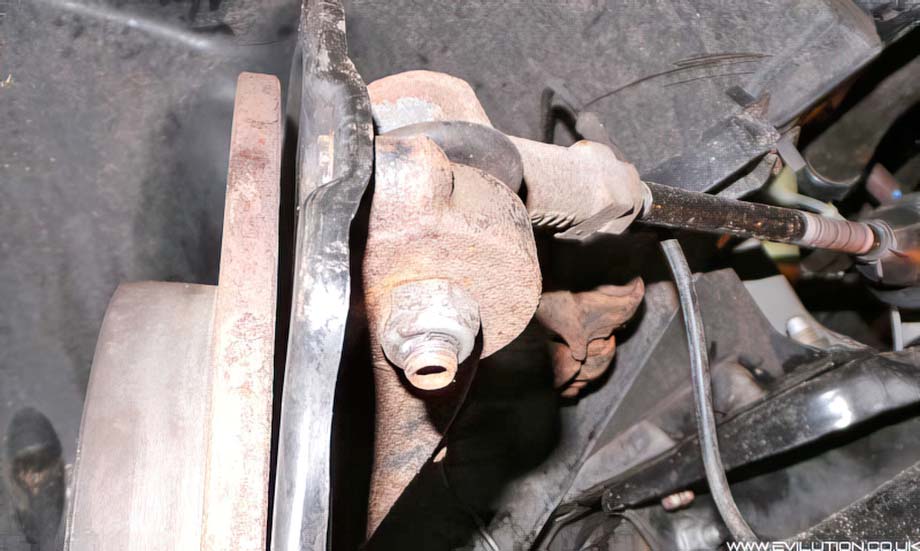 To stop the ball joint from spinning you hold it with a Torx bit whilst undoing the 17mm nut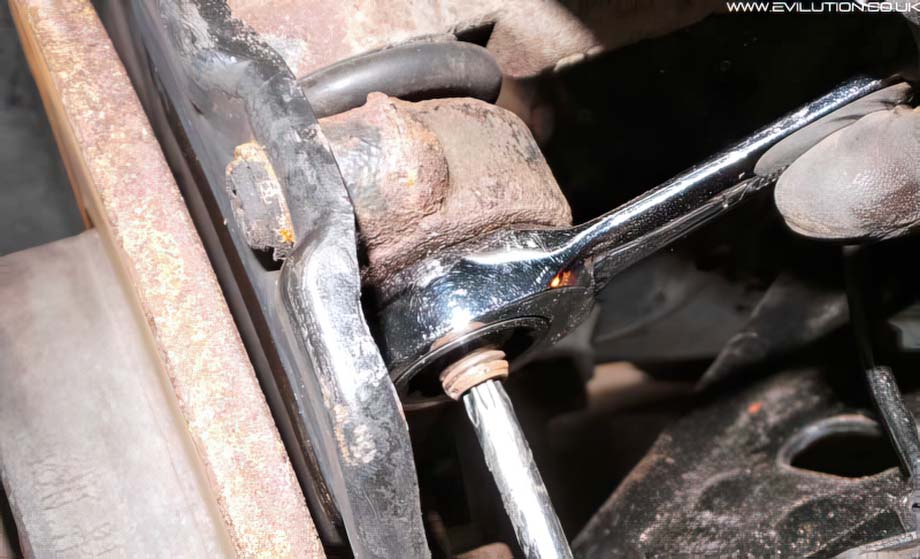 Then use a ball joint splitter to free the compression fitting.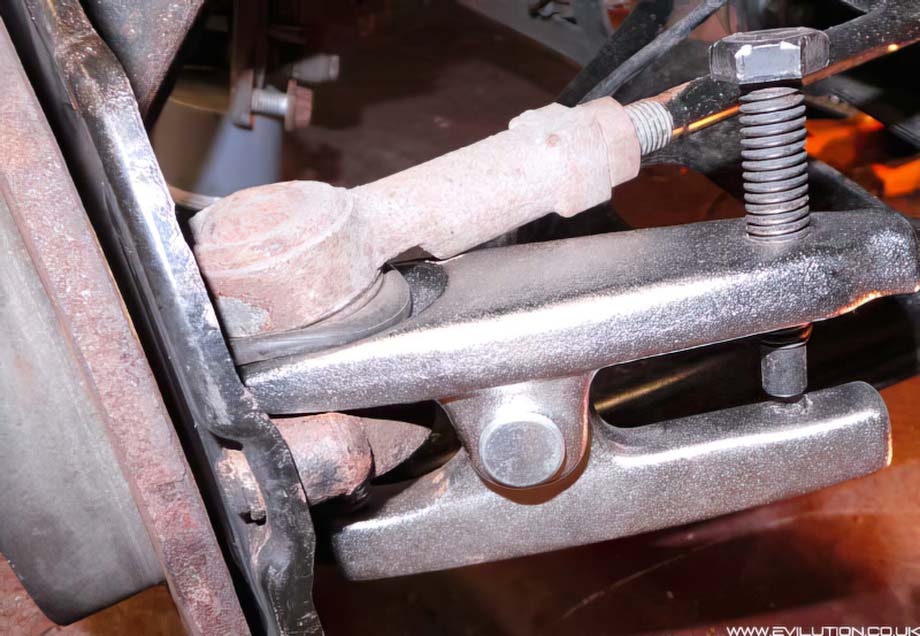 Remove The Rack Option 1