Mod Description
The plastic windows in the 450 soft top were easily damaged and smart would only ever suggest a new roof!
Mod Details
Premium
No
Difficulty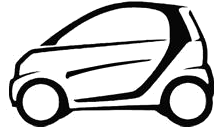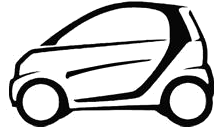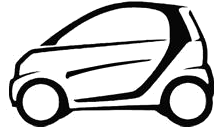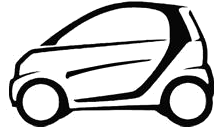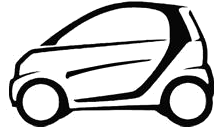 Mod ID
809
Credit
evilution
For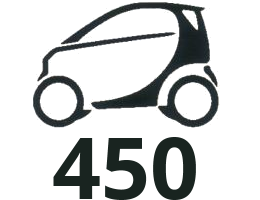 Link
https://www.evilution.co.uk/mod/cabrio-rear-window-fix.htm
Copy to Clipboard
Scratched
Because of the shape of the smart fortwo, the rear window gets dirty very quickly. Wiping it off, leaving it dirty, operating the 2nd stage of the roof or having something in the boot can all be causes for the window becoming hazed. It is not the plastic discolouring like you would see in much older soft top cars, generally the hazing (or the lack of being clear) is caused by tiny scratches.
Shops such as Halfords in the UK sell plastic window scratch repair fluid which is buffed into the window. Products such as Hindsight, Renovo plastic polish, etc.
There are, of course, companies that will do it for you (to a better standard than you ever could).
The Hood Guys – Birmingham UK
Clean Image – Chelmsford UK
Premier Upholstery – Santa Clara USA
Let me know of any companies that you know or use and I will add them to this list.
Split
Unfortunately there are 2 types of idiots, vandals and smart cabrio owners who put sharp stuff in their boot.
They also split over age and especially in cold weather, all by themselves.
Either way you are gonna have to do something about it as that duct tape you expertly slapped over the hole isn't ideal in the long run.
Smart, being smart have 1 option for you when it comes to a split rear window. A new roof. You'll probably be surprised to find out that a new roof and fitting is f***ing very expensive. If you are loaded with cash then the smart part number is 0007135V006C48X00. Prices vary (increase).
The best option is to have the plastic window replaced. Now, smart don't sell replacement windows but that's not a serious issue. It's only plastic and can be cut with your best safety scissors. However, this isn't a job you can do yourself without it looking crap so it's time to call in the professionals. Any cabrio/soft top roof repair company will be able to stitch in a replacement window. The added bonus is that the replacement plastic will probably last longer than what smart used 20+ years ago.
If you can't find a roof repair company, try an upholsterer or chandler.
UK
4 Smart – Cheltenham
The Hood Guys – Birmingham
Car Hood Warehouse – Chessington
JDA Trimming – Maidstone
Surrey Car Interiors – Godalming
Car Hoods Direct – Romford
Monsoon Car Hoods – East Sussex
Discount Car Hoods – Hampshire
CE Moore – North London
Cayman Autos – Surrey
USA
Premier Upholstery – Santa Clara
Let me know of any companies that you know or use and I will add them to this list.
They will unstitch the original, broken window, use it as a template to cut out a new plastic window which is then sewn in using very strong waxed thread. Expect to pay about £250 for the window to be replaced.
Testimonial(s)
Nickolas K – I had the back window changed on my smarty car Convertible at Car Hood Chessington three day ago the total cost was £295 instead of £1480 for the Mercedes estimate as they do not change window but the whole back of the convertible.
Tony S – I haven't used Monsoon Car Hoods for my smart car but did for my Suzuki Vitara the service was excellent and a lot cheaper than everyone else and the finished product was better quality than the original.
Richard K – I took my car to the local garage who sent me straight to CE Moore. They fixed the roof and replaced the cracked plastic window.  Expensive but very good work.
Never
Never load the boot higher than the lower hatch.
Never allow things to move around in the boot.
Never put anything sharp in the boot.
Never EVER open the upper canvas/window part of the boot if the temperature is below 10 degrees.