Mod Details
Premium
No
Difficulty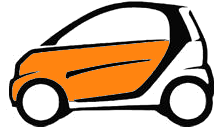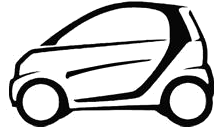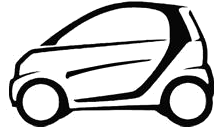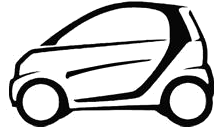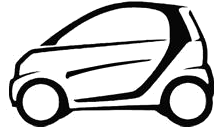 Mod ID
1785
Credit
evilution
For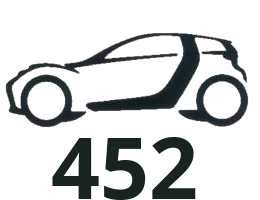 Link
https://www.evilution.co.uk/mod/roadster-coolant-specifications.htm
Copy to Clipboard
Coolant Colour
Don't pay too much attention to the colour of the coolant, it doesn't necessarily tell you what it is made from (propylene glycol, ethylene glycol etc). It is recommended that you top up with the same type coolant but if you bought the car new, you won't know what was used. As long as you select a coolant from the list below, you will be ok to top your system up with it.
If you have drained the system and flushed it out, you can replace the coolant with which ever type you like as long as it is compatable with aluminium.
Where Is The Coolant Expansion Tank?
The position varies between the fortwo and the Roadster, click here to see the position.
Airlocks
To banish any airlocks that occur, just have a look here.
Warning
Do not leave the collected coolant in an open container that can be accessed by animals, the antifreeze is sweet and many pets have died drinking it.
Coolant Specs
The coolant composition must be a 50:50 ratio (half and half). Half coolant, half water.
The coolant contains antifreeze and anticorrosion agents and should conform
to specification sheet number 325.0 or premixed coolant spec sheet 326.0
Generally, standard drinking water is fine to use as long as you don't live in a hard water area.
If you do, consider using distilled water available from most car shops or bottled water from a supermarket.
Coolant Capacity
Roadster – 4.2L
Recommended Coolant
Concentrate
| | |
| --- | --- |
| Product Name | Country |
| Comma Xstream G48 | Europe & Asia |
| Addinol Antifreeze Super | Germany |
| Agip Langzeit-Frostschutz | Germany |
| Aral Antifreeze Extra | Germany |
| Avia Antifreeze APN | Germany |
| Fuchs Fricofin Antifreeze | Germany |
| Genantin Super | Germany |
| Glysantin Anti Korrosion | Germany |
| Glysantin G48 | Germany |
| Glysantin Mit Protect Plus | Germany |
| Hightec Antifreeze AN | Germany |
| MB 325.0 000 989 08 25 | Germany |
| MB 325.0 000 989 21 25 | Germany |
| Procar Kuhlerschutz Extra | Germany |
| BP Isocool | England |
| Castrol Antifreeze NF | England |
| Glycoshell | England |
| Glycoshell N | England |
| Agip Antifreeze Extra D | Italy |
| Agip Antifreeze Plus | Italy |
| Glacelf MDX | France |
| Powercooling Concentrate Antifreeze | France |
| Total Antifreeze and Summer Coolant | France |
| York 716 | France |
| EuroPeak Coolant Antifreeze | USA |
| Mobil GS 333 Extra | USA |
| Valvoline Antifreeze Extra | USA |
| Zerex G05 | USA |
| Zerex G48 | USA |
| Engen Antifreeze and Summer Coolant | South Africa |
| Engman's – Super Antifreeze Coolant | South Africa |
| Sasol Freezol | South Africa |
| Shell Tri Guard | South Africa |
| Krafft Refrigerant ACU 2300 | Spain |
| Anticongelante Diator Premium | Mexico |
| Antifreeze RL-Plus | Mexico |
| Caltex CX Antifreeze Coolant | Belgium |
| Aseol Antifreeze | Switzerland |
| ESA Frostschutz G05 | Switzerland |
| ESA Antifreeze G48 | Switzerland |
| Motorex Antifreeze G05 | Switzerland |
| Motorex Antifreeze Protect G48 | Switzerland |
| Panolin Anti-Frost MT-325 | Switzerland |
| Behran Zagros | Iran |
| Dragon Power Coolant A | Korea |
| Eurol Afrostin | Austria |
| OMV Kuhlerfrostschutz | Austria |
| EVOX Extra G48 Antifreeze Concentrate | Hungary |
| Fridex G48 | Czech Republic |
| INA Antifriz Al Super | Croatia |
| Permant 100 | Bosnia |
| PO Ozel Antifriz | Turkey |
| Adeco Tec Freeze | Serbia |
Premixed
| | |
| --- | --- |
|  Product Name |  Country |
|  OEM XL European Premixed |  Canada |
|  BASF Coolant G05-23/50 |  Germany |
|  Total Coolelf MDX-37 |  France |
|  Smart A 000 989 08 25 |  UK |
[/PREM]